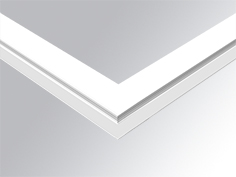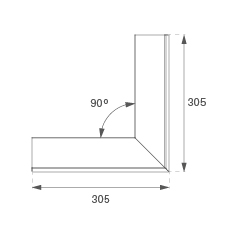 Structure to recessed FIL35 VERT EX CORNER TRIM 800 NW OPAL WH. LAMP brand. Made of extruded aluminium painted in matt white with opal polycarbonate diffuser. Model for LED MID-POWER, neutral white color temperature and control gear included. With IP20, IK07 protection rating. Insulation class I. Photobiological safety group 0.
Plum:

6,1W

Color temperature:

4000K

Lumen output:

577

Gear:

Adjustable DALI

Finishing:

Matte white RAL 9010

Length:

-
Features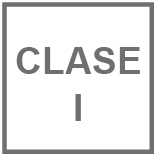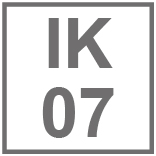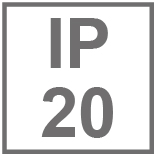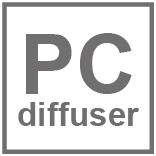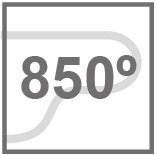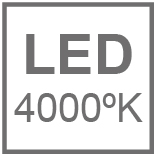 Certificates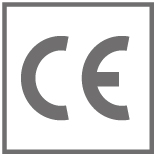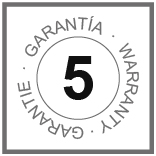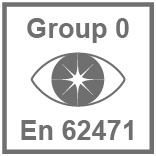 Do you need more information?
Product variants
| Code | Plum | K | lm out | Gear | Finishing | Length |
| --- | --- | --- | --- | --- | --- | --- |
| F31SFHCLOOP840NW | 6,1W | 4000K | 577 | Non-adjustable | Matte white RAL 9010 | - |
| F31SFHCLOOP840NG | 6,1W | 4000K | 577 | Non-adjustable | Gloss grey | - |
| F31SFHCLOOP840NB | 6,1W | 4000K | 577 | Non-adjustable | Matte black RAL 9011 | - |
| F31SFHCLOOP840DW | 6,1W | 4000K | 577 | Adjustable DALI | Matte white RAL 9010 | - |
| F31SFHCLOOP840DG | 6,1W | 4000K | 577 | Adjustable DALI | Gloss grey | - |
| F31SFHCLOOP840DB | 6,1W | 4000K | 577 | Adjustable DALI | Matte black RAL 9011 | - |
| F31SFHCLOOP830NW | 6,1W | 3000K | 577 | Non-adjustable | Matte white RAL 9010 | - |
| F31SFHCLOOP830NG | 6,1W | 3000K | 577 | Non-adjustable | Gloss grey | - |
| F31SFHCLOOP830NB | 6,1W | 3000K | 577 | Non-adjustable | Matte black RAL 9011 | - |
| F31SFHCLOOP830DW | 6,1W | 3000K | 577 | Adjustable DALI | Matte white RAL 9010 | - |
| F31SFHCLOOP830DG | 6,1W | 3000K | 577 | Adjustable DALI | Gloss grey | - |
| F31SFHCLOOP830DB | 6,1W | 3000K | 577 | Adjustable DALI | Matte black RAL 9011 | - |
| F31REVCELOOP830DB | 6,1W | 3000K | 577 | Adjustable DALI | Matte black RAL 9011 | - |
| F31REVCELOOP830DG | 6,1W | 3000K | 577 | Adjustable DALI | Gloss grey | - |
| F31REVCELOOP830DW | 6,1W | 3000K | 577 | Adjustable DALI | Matte white RAL 9010 | - |
| F31REVCELOOP830NB | 6,1W | 3000K | 577 | Non-adjustable | Matte black RAL 9011 | - |
| F31REVCELOOP830NG | 6,1W | 3000K | 577 | Non-adjustable | Gloss grey | - |
| F31REVCELOOP830NW | 6,1W | 3000K | 577 | Non-adjustable | Matte white RAL 9010 | - |
| F31REVCELOOP840DB | 6,1W | 4000K | 577 | Adjustable DALI | Matte black RAL 9011 | - |
| F31REVCELOOP840DG | 6,1W | 4000K | 577 | Adjustable DALI | Gloss grey | - |
| F31REVCELOOP840DW | 6,1W | 4000K | 577 | Adjustable DALI | Matte white RAL 9010 | - |
| F31REVCELOOP840NB | 6,1W | 4000K | 577 | Non-adjustable | Matte black RAL 9011 | - |
| F31REVCELOOP840NG | 6,1W | 4000K | 577 | Non-adjustable | Gloss grey | - |
| F31REVCELOOP840NW | 6,1W | 4000K | 577 | Non-adjustable | Matte white RAL 9010 | - |
| F31REVCILOOP830DB | 6,1W | 3000K | 577 | Adjustable DALI | Matte black RAL 9011 | - |
| F31REVCILOOP830DG | 6,1W | 3000K | 577 | Adjustable DALI | Gloss grey | - |
| F31REVCILOOP830DW | 6,1W | 3000K | 577 | Adjustable DALI | Matte white RAL 9010 | - |
| F31REVCILOOP830NB | 6,1W | 3000K | 577 | Non-adjustable | Matte black RAL 9011 | - |
| F31REVCILOOP830NG | 6,1W | 3000K | 577 | Non-adjustable | Gloss grey | - |
| F31REVCILOOP830NW | 6,1W | 3000K | 577 | Non-adjustable | Matte white RAL 9010 | - |
| F31REVCILOOP840DB | 6,1W | 4000K | 577 | Adjustable DALI | Matte black RAL 9011 | - |
| F31REVCILOOP840DG | 6,1W | 4000K | 577 | Adjustable DALI | Gloss grey | - |
| F31REVCILOOP840DW | 6,1W | 4000K | 577 | Adjustable DALI | Matte white RAL 9010 | - |
| F31REVCILOOP840NB | 6,1W | 4000K | 577 | Non-adjustable | Matte black RAL 9011 | - |
| F31REVCILOOP840NG | 6,1W | 4000K | 577 | Non-adjustable | Gloss grey | - |
| F31REVCILOOP840NW | 6,1W | 4000K | 577 | Non-adjustable | Matte white RAL 9010 | - |
| F31REHCLOOC830DB | 6,1W | 3000K | 577 | Adjustable DALI | Matte black RAL 9011 | - |
| F31REHCLOOC830DG | 6,1W | 3000K | 577 | Adjustable DALI | Gloss grey | - |
| F31REHCLOOC830DW | 6,1W | 3000K | 577 | Adjustable DALI | Matte white RAL 9010 | - |
| F31REHCLOOC830NB | 6,1W | 3000K | 577 | Non-adjustable | Matte black RAL 9011 | - |
| F31REHCLOOC830NG | 6,1W | 3000K | 577 | Non-adjustable | Gloss grey | - |
| F31REHCLOOC830NW | 6,1W | 3000K | 577 | Non-adjustable | Matte white RAL 9010 | - |
| F31REHCLOOC840DB | 6,1W | 4000K | 534 | Adjustable DALI | Matte black RAL 9011 | - |
| F31REHCLOOC840DG | 6,1W | 4000K | 534 | Adjustable DALI | Gloss grey | - |
| F31REHCLOOC840DW | 6,1W | 4000K | 534 | Adjustable DALI | Matte white RAL 9010 | - |
| F31REHCLOOC840NB | 6,1W | 4000K | 534 | Non-adjustable | Matte black RAL 9011 | - |
| F31REHCLOOC840NG | 6,1W | 4000K | 534 | Non-adjustable | Gloss grey | - |
| F31REHCLOOC840NW | 6,1W | 4000K | 534 | Non-adjustable | Matte white RAL 9010 | - |
| F31REHCLOOP830DB | 6,1W | 3000K | 577 | Adjustable DALI | Matte black RAL 9011 | - |
| F31REHCLOOP830DG | 6,1W | 3000K | 577 | Adjustable DALI | Gloss grey | - |
| F31REHCLOOP830DW | 6,1W | 3000K | 577 | Adjustable DALI | Matte white RAL 9010 | - |
| F31REHCLOOP830NB | 6,1W | 3000K | 577 | Non-adjustable | Matte black RAL 9011 | - |
| F31REHCLOOP830NG | 6,1W | 3000K | 577 | Non-adjustable | Gloss grey | - |
| F31REHCLOOP830NW | 6,1W | 3000K | 577 | Non-adjustable | Matte white RAL 9010 | - |
| F31REHCLOOP840DB | 6,1W | 4000K | 577 | Adjustable DALI | Matte black RAL 9011 | - |
| F31REHCLOOP840DG | 6,1W | 4000K | 577 | Adjustable DALI | Gloss grey | - |
| F31REHCLOOP840DW | 6,1W | 4000K | 577 | Adjustable DALI | Matte white RAL 9010 | - |
| F31REHCLOOP840NB | 6,1W | 4000K | 577 | Non-adjustable | Matte black RAL 9011 | - |
| F31REHCLOOP840NG | 6,1W | 4000K | 577 | Non-adjustable | Gloss grey | - |
| F31REHCLOOP840NW | 6,1W | 4000K | 577 | Non-adjustable | Matte white RAL 9010 | - |
| F31SFVCELOOP830DB | 6,1W | 3000K | 577 | Adjustable DALI | Matte black RAL 9011 | - |
| F31SFVCELOOP830DG | 6,1W | 3000K | 577 | Adjustable DALI | Gloss grey | - |
| F31SFVCELOOP830DW | 6,1W | 3000K | 577 | Adjustable DALI | Matte white RAL 9010 | - |
| F31SFVCELOOP830NB | 6,1W | 3000K | 577 | Non-adjustable | Matte black RAL 9011 | - |
| F31SFVCELOOP830NG | 6,1W | 3000K | 577 | Non-adjustable | Gloss grey | - |
| F31SFVCELOOP830NW | 6,1W | 3000K | 577 | Non-adjustable | Matte white RAL 9010 | - |
| F31SFVCELOOP840DB | 6,1W | 4000K | 577 | Adjustable DALI | Matte black RAL 9011 | - |
| F31SFVCELOOP840DG | 6,1W | 4000K | 577 | Adjustable DALI | Gloss grey | - |
| F31SFVCELOOP840DW | 6,1W | 4000K | 577 | Adjustable DALI | Matte white RAL 9010 | - |
| F31SFVCELOOP840NB | 6,1W | 4000K | 577 | Non-adjustable | Matte black RAL 9011 | - |
| F31SFVCELOOP840NG | 6,1W | 4000K | 577 | Non-adjustable | Gloss grey | - |
| F31SFVCELOOP840NW | 6,1W | 4000K | 577 | Non-adjustable | Matte white RAL 9010 | - |
| F31SFVCILOOP830DB | 6,1W | 3000K | 577 | Adjustable DALI | Matte black RAL 9011 | - |
| F31SFVCILOOP830DG | 6,1W | 3000K | 577 | Adjustable DALI | Gloss grey | - |
| F31SFVCILOOP830DW | 6,1W | 3000K | 577 | Adjustable DALI | Matte white RAL 9010 | - |
| F31SFVCILOOP830NB | 6,1W | 3000K | 577 | Non-adjustable | Matte black RAL 9011 | - |
| F31SFVCILOOP830NG | 6,1W | 3000K | 577 | Non-adjustable | Gloss grey | - |
| F31SFVCILOOP830NW | 6,1W | 3000K | 577 | Non-adjustable | Matte white RAL 9010 | - |
| F31SFVCILOOP840DB | 6,1W | 4000K | 577 | Adjustable DALI | Matte black RAL 9011 | - |
| F31SFVCILOOP840DG | 6,1W | 4000K | 577 | Adjustable DALI | Gloss grey | - |
| F31SFVCILOOP840DW | 6,1W | 4000K | 577 | Adjustable DALI | Matte white RAL 9010 | - |
| F31SFVCILOOP840NB | 6,1W | 4000K | 577 | Non-adjustable | Matte black RAL 9011 | - |
| F31SFVCILOOP840NG | 6,1W | 4000K | 577 | Non-adjustable | Gloss grey | - |
| F31SFVCILOOP840NW | 6,1W | 4000K | 577 | Non-adjustable | Matte white RAL 9010 | - |
| F31SFHCLOOC830DB | 6,1W | 3000K | 534 | Adjustable DALI | Matte black RAL 9011 | - |
| F31SFHCLOOC830DG | 6,1W | 3000K | 534 | Adjustable DALI | Gloss grey | - |
| F31SFHCLOOC830DW | 6,1W | 3000K | 534 | Adjustable DALI | Matte white RAL 9010 | - |
| F31SFHCLOOC830NB | 6,1W | 3000K | 534 | Non-adjustable | Matte black RAL 9011 | - |
| F31SFHCLOOC830NG | 6,1W | 3000K | 534 | Non-adjustable | Gloss grey | - |
| F31SFHCLOOC830NW | 6,1W | 3000K | 534 | Non-adjustable | Matte white RAL 9010 | - |
| F31SFHCLOOC840DB | 6,1W | 4000K | 534 | Adjustable DALI | Matte black RAL 9011 | - |
| F31SFHCLOOC840DG | 6,1W | 4000K | 534 | Adjustable DALI | Gloss grey | - |
| F31SFHCLOOC840DW | 6,1W | 4000K | 534 | Adjustable DALI | Matte white RAL 9010 | - |
| F31SFHCLOOC840NB | 6,1W | 4000K | 534 | Non-adjustable | Matte black RAL 9011 | - |
| F31SFHCLOOC840NG | 6,1W | 4000K | 534 | Non-adjustable | Gloss grey | - |
| F31SFHCLOOC840NW | 6,1W | 4000K | 534 | Non-adjustable | Matte white RAL 9010 | - |
| F31TRHCLOOC840NW | 6,1W | 4000K | 534 | Non-adjustable | Matte white RAL 9010 | - |
| F31TRHCLOOC840DW | 6,1W | 4000K | 534 | Adjustable DALI | Matte white RAL 9010 | - |
| F31TRHCLOOC830NW | 6,1W | 3000K | 534 | Non-adjustable | Matte white RAL 9010 | - |
| F31TRHCLOOC830DW | 6,1W | 3000K | 534 | Adjustable DALI | Matte white RAL 9010 | - |
| F31TRVCILOOP840NW | 6,1W | 4000K | 577 | Non-adjustable | Matte white RAL 9010 | - |
| F31TRVCILOOP840DW | 6,1W | 4000K | 577 | Adjustable DALI | Matte white RAL 9010 | - |
| F31TRVCILOOP830NW | 6,1W | 3000K | 577 | Non-adjustable | Matte white RAL 9010 | - |
| F31TRVCILOOP830DW | 6,1W | 3000K | 577 | Adjustable DALI | Matte white RAL 9010 | - |
| F31TRVCELOOP840NW | 6,1W | 4000K | 577 | Non-adjustable | Matte white RAL 9010 | - |
| F31TRVCELOOP830NW | 6,1W | 3000K | 577 | Non-adjustable | Matte white RAL 9010 | - |
| F31TRVCELOOP830DW | 6,1W | 3000K | 577 | Adjustable DALI | Matte white RAL 9010 | - |
| F31TRVCELOOP840DW | 6,1W | 4000K | 577 | Adjustable DALI | Matte white RAL 9010 | - |
| F31TRHCLOOP830DW | 6,1W | 3000K | 577 | Adjustable DALI | Matte white RAL 9010 | - |
| F31TRHCLOOP830NW | 6,1W | 3000K | 577 | Non-adjustable | Matte white RAL 9010 | - |
| F31TRHCLOOP840DW | 6,1W | 4000K | 577 | Adjustable DALI | Matte white RAL 9010 | - |
| F31TRHCLOOP840NW | 6,1W | 4000K | 577 | Non-adjustable | Matte white RAL 9010 | - |