Kombic 100 Downlight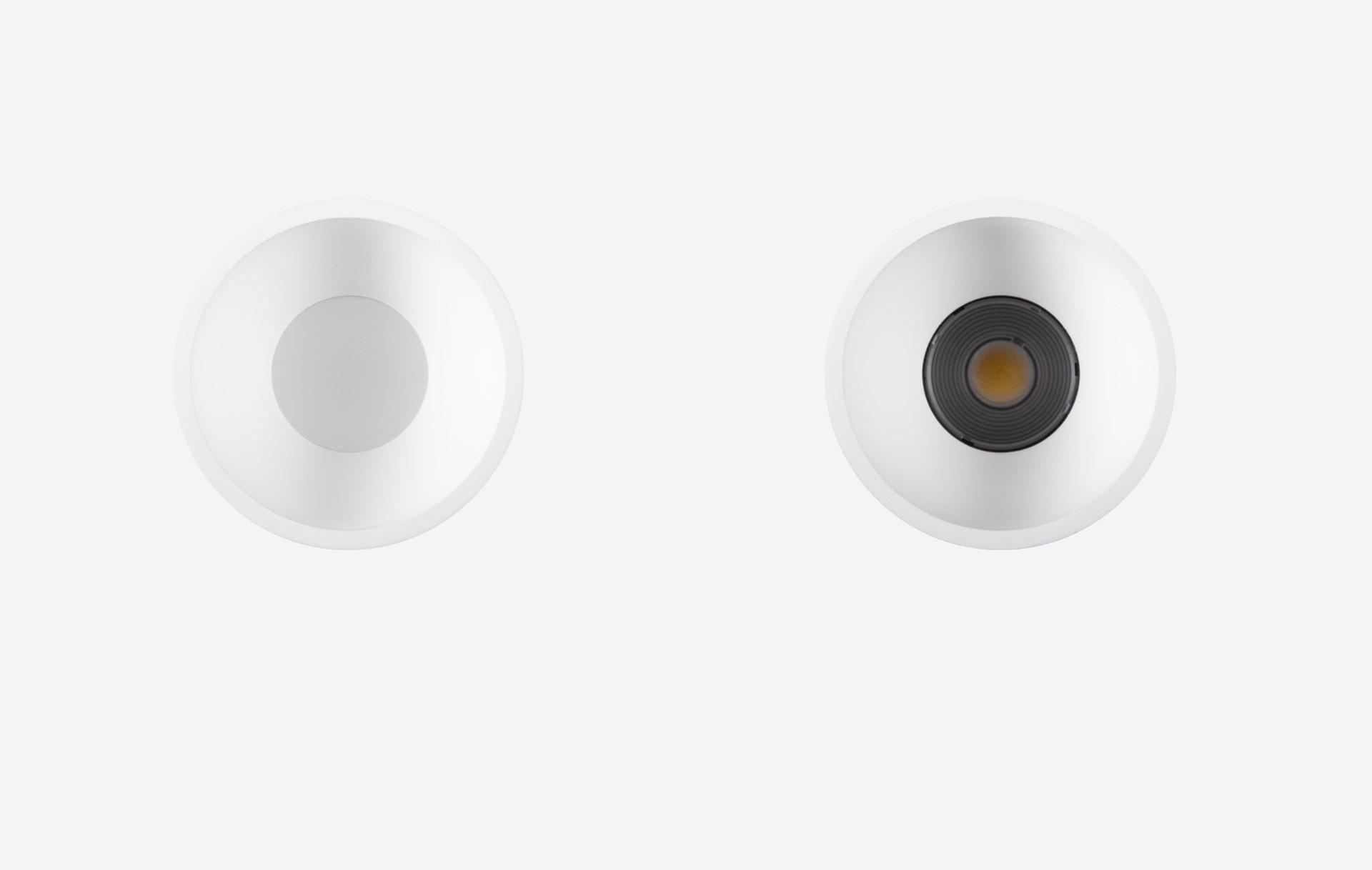 Kombic is a large family of recessed and surface mounted downlights for general indoor lighting applications. 
The recessed models extend their range with round and square formats. Kombic 100 have both recessed and surface mounted models with two optical options: opal diffuser for applications where maximum efficiency is required, or wide flood optics for excellent light control and visual comfort, providing a general lighting solution with UGR below 19 and 17 in the Ultra Confort options. Luminaire classified as "free of photobiological risk" according to the European standard for photobiological safety EN 62471.
Body made in injected polycarbonate which acts as a metallised reflector and external frame in black and white (depending on the model), with injected aluminium heatsink for correct thermal management and IP versions ranging from 40 to 65. Insulation class II.
Use of COB LEDs with a wide range of colour temperatures (warm, neutral) and tunable white (2700-6500 K) with CRI 90.
Can be controlled by means of Casambi, DALI protocol. Special options in 2700 K, LED WELLBEING and MULTIESPECTRAL technology.
Products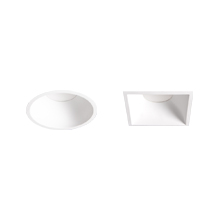 Family
Installation
Lm LED
IP
Optic
CRI
K
Gear
Reflector Finishes
Finishes
K11
RD
Round
15
1500lm
40
IP 43
OP
Opal
9
90
27
2700 K
N
ON/OFF
R
Bright
W
White 02
SQ
Square
30
3000 K
D
DALI
M
Metalized Matt
40
4000 K
W
White
20
2000lm
40
IP 43
OP
Opal
8
80
30
3000 K
40
4000 K
9
90
27
2700 K
30
3000 K
40
4000 K
25
2500lm
40
IP 43
OP
Opal
8
80
30
3000 K
40
4000 K
Kombic 100 Opal Tunable White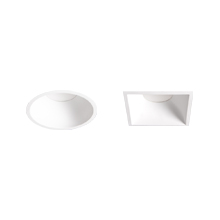 Family
Installation
Lm LED
IP
Optic
CRI
K
Gear
Reflector Finishes
Ext. Finishes
K11
RD
Round
20
2000lm
40
IP 43
OP
Opal
9
90
TW
Tunable White
D
DALI
R
Bright
W
White 02
SQ
Square
M
Metalized Matt
W
White
Kombic 100 Opal Wellbeing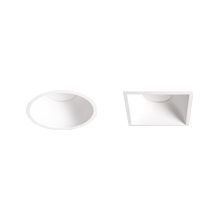 Family
Installation
Lm LED
IP
Optic
K
Gear
Reflector Finishes
Ext. Finishes
K11
RD
Round
15
1500lm
40
IP 43
OP
Opal
WB3
3000 WB
N
ON/OFF
R
Bright
W
White 02
SQ
Square
20
2000lm
WB4
4000 WB
D
DALI
M
Metalized Matt
W
White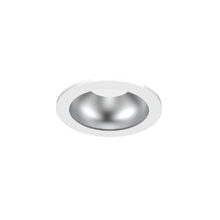 Family
Installation
Lm LED
IP
Optic
CRI
K
Gear
Reflector Finishes
Finishes
K11
RD
Round
20
2000lm
65
IP 65
OP
Opal
8
80
30
3000 K
N
ON/OFF
W
White
W
White 02
25
2500lm
40
4000 K
D
DALI
Kombic 100 Opal IP65 Wellbeing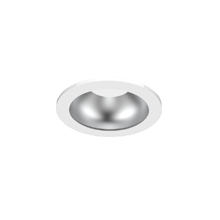 Family
Installation
Lm LED
IP
Optic
K
Gear
Reflector Finishes
Ext. Finishes
K11
RD
Round
15
1500lm
65
IP 65
OP
Opal
WB3
3000 WB
N
ON/OFF
W
White
W
White 02
20
2000lm
WB4
4000 WB
D
DALI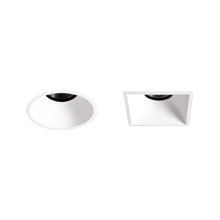 Family
Installation
Lm LED
IP
Optic
CRI
K
Gear
Reflector Finishes
Finishes
K11
RD
Round
15
1500lm
40
IP 43
WF
WFL 50º
9
90
27
2700 K
N
ON/OFF
B
Black
B
Black 02
SQ
Square
30
3000 K
D
DALI
W
White 02
40
4000 K
M
Metalized Matt
W
White 02
43
IP 43
WW
Wallwasher
9
90
27
2700 K
N
ON/OFF
W
White
30
3000 K
D
DALI
B
Black
B
Black 02
40
4000 K
W
White 02
20
2000lm
40
IP 43
WF
WFL 50º
8
80
30
3000 K
N
ON/OFF
M
Metalized Matt
W
White 02
40
4000 K
D
DALI
W
White
9
90
27
2700 K
N
ON/OFF
B
Black
B
Black 02
30
3000 K
D
DALI
W
White 02
40
4000 K
M
Metalized Matt
W
White 02
43
IP 43
WW
Wallwasher
8
80
30
3000 K
N
ON/OFF
W
White
40
4000 K
D
DALI
B
Black
B
Black 02
9
90
27
2700 K
N
ON/OFF
W
White 02
30
3000 K
D
DALI
M
Metalized Matt
W
White 02
40
4000 K
W
White
25
2500lm
40
IP 43
WF
WFL 50º
8
80
30
3000 K
N
ON/OFF
B
Black
B
Black 02
40
4000 K
D
DALI
W
White 02
43
IP 43
WW
Wallwasher
8
80
30
3000 K
N
ON/OFF
M
Metalized Matt
W
White 02
40
4000 K
D
DALI
W
White
B
Black
B
Black 02
W
White 02
M
Metalized Matt
W
White 02
W
White
B
Black
B
Black 02
W
White 02
M
Metalized Matt
W
White 02
W
White
B
Black
B
Black 02
W
White 02
M
Metalized Matt
W
White 02
W
White
Kombic 100 Optic Tunable White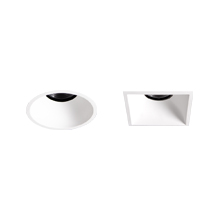 Family
Installation
Lm LED
IP
Optic
CRI
K
Gear
Reflector Finishes
Ext. Finishes
K11
RD
Round
20
2000lm
40
IP 43
WF
WFL 50º
9
90
TW
Tunable White
D
DALI
B
Black
B
Black 02
SQ
Square
W
White 02
M
Metalized Matt
W
White 02
W
White
Kombic 100 Optic Wellbeing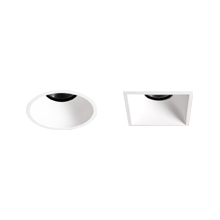 Family
Installation
Lm LED
IP
Optic
K
Gear
Reflector Finishes
Ext. Finishes
K11
RD
Round
15
1500lm
40
IP 43
WF
WFL 50º
WB3
3000 WB
N
ON/OFF
B
Black
B
Black 02
SQ
Square
20
2000lm
WB4
4000 WB
D
DALI
W
White 02
M
Metalized Matt
W
White 02
W
White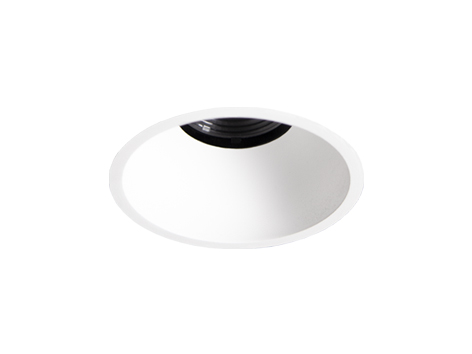 Family
Installation
Lm LED
IP
Optic
IRC
K
Gear
Reflector Finishes
Ext. Finishes
K11
RD
Round
15
1500lm
23
IP23
RF
Flood
9
90
27
2700 K
N
ON/OFF
B
Black
B
Black 02
RW
Wide Flood
30
3000 K
D
DALI
W
White 02
40
4000 K
M
Metalized Matt
W
White 02
20
2000lm
23
IP23
RF
Flood
9
90
27
2700 K
N
ON/OFF
W
White
RW
Wide Flood
30
3000 K
D
DALI
B
Black
B
Black 02
40
4000 K
W
White 02
8
80
30
3000 K
N
ON/OFF
M
Metalized Matt
W
White 02
40
4000 K
D
DALI
W
White
25
2500lm
23
IP23
RF
Flood
8
80
30
3000 K
N
ON/OFF
B
Black
B
Black 02
RW
Wide Flood
40
4000 K
D
DALI
W
White 02
M
Metalized Matt
W
White 02
W
White
B
Black
B
Black 02
W
White 02
M
Metalized Matt
W
White 02
W
White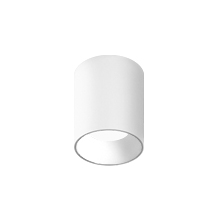 Family
Installation
Lm LED
IP
Optic
CRI
K
Gear
Reflector Finishes
Ext. Finishes
K11
SF
Surface
15
1500lm
40
IP 43
OP
Opal
9
90
27
2700 K
N
ON/OFF
R
Bright
W
White 02
30
3000 K
D
DALI
M
Metalized Matt
B
Black 02
40
4000 K
W
White
20
2000lm
40
IP 43
OP
Opal
9
90
27
2700 K
30
3000 K
40
4000 K
8
80
30
3000 K
40
4000 K
25
2500lm
40
IP 43
OP
Opal
8
80
30
3000 K
40
4000 K
Kombic 100 Surface Opal TW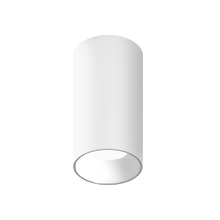 Family
Installation
Lm LED
IP
Optic
CRI
K
Gear
Reflector Finishes
Ext. Finishes
K11
SF
Surface
20
2000lm
40
IP 43
OP
Opal
9
90
TW
Tunable White
D
DALI
R
Bright
W
White 02
M
Metalized Matt
B
Black 02
W
White
Kombic 100 Surface Opal Wellbeing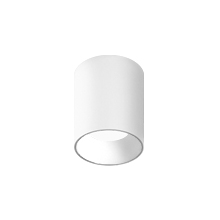 Family
Installation
Lm LED
IP
Optic
K
Gear
Reflector Finishes
Ext. Finishes
K11
SF
Surface
15
1500lm
40
IP 43
OP
Opal
WB3
3000 WB
N
ON/OFF
R
Bright
W
White 02
20
2000lm
WB4
4000 WB
D
DALI
M
Metalized Matt
B
Black 02
W
White
Kombic 100 Surface Track Opal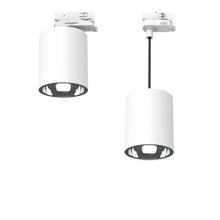 Family
Installation
Lm LED
IP
Optic
CRI
K
Gear
Reflector Finishes
Ext. Finishes
K11
TK
Track
15
1500lm
40
IP 43
OP
Opal
9
90
27
2700 K
N
ON/OFF
R
Bright
W
White 02
ST
Sus. Track
30
3000 K
D
DALI
M
Metalized Matt
B
Black 02
40
4000 K
W
White
20
2000lm
40
IP 43
OP
Opal
9
90
27
2700 K
30
3000 K
40
4000 K
8
80
30
3000 K
40
4000 K
25
2500lm
40
IP 43
OP
Opal
8
80
30
3000 K
40
4000 K
Kombic 100 Surface Track Opal TW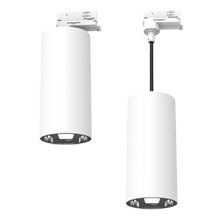 Family
Installation
Lm LED
IP
Optic
K
Gear
Reflector Finishes
Ext. Finishes
K11
TK
Track
20
2000lm
40
IP 43
OP
Opal
TW
Tunable White
D
DALI
R
Bright
W
White 02
ST
Sus. Track
M
Metalized Matt
B
Black 02
W
White
Kombic 100 Surface Track Opal Wellbeing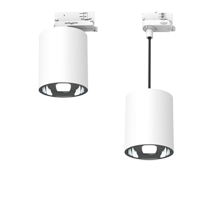 Family
Installation
Lm LED
IP
Optic
K
Gear
Reflector Finishes
Ext. Finishes
K11
TK
Track
15
1500lm
40
IP 43
OP
Opal
WB3
3000 WB
N
ON/OFF
R
Bright
W
White 02
ST
Sus. Track
20
2000lm
WB4
4000 WB
D
DALI
M
Metalized Matt
B
Black 02
W
White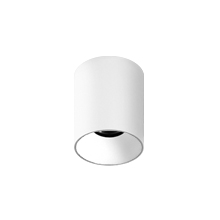 Family
Installation
Lm LED
IP
Optic
CRI
K
Gear
Reflector Finishes
Ext. Finishes
K11
SF
Surface
15
1500lm
40
IP 43
WF
WFL 50º
9
90
27
2700 K
N
ON/OFF
B
Black
W
White 02
30
3000 K
D
DALI
M
Metalized Matt
B
Black 02
40
4000 K
W
White
20
2000lm
40
IP 43
WF
WFL 50º
9
90
27
2700 K
30
3000 K
40
4000 K
8
80
30
3000 K
40
4000 K
25
2500lm
40
IP 43
WF
WFL 50º
8
80
30
3000 K
40
4000 K
Kombic 100 Surface Optic TW
Family
Installation
Lm LED
IP
Optic
CRI
K
Gear
Reflector Finishes
Ext. Finishes
K11
SF
Surface
20
2000lm
40
IP 43
WF
WFL 50º
9
90
TW
Tunable White
D
DALI
B
Black
W
White 02
M
Metalized Matt
B
Black 02
W
White
Kombic 100 Surface Optic Wellbeing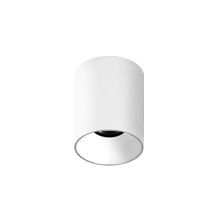 Family
Installation
Lm LED
IP
Optic
K
Gear
Reflector Finishes
Ext. Finishes
K11
SF
Surface
15
1500lm
40
IP 43
WF
WFL 50º
WB3
3000 WB
N
ON/OFF
B
Black
W
White 02
20
2000lm
WB4
4000 WB
D
DALI
M
Metalized Matt
B
Black 02
W
White
Kombic 100 Surface Track Optic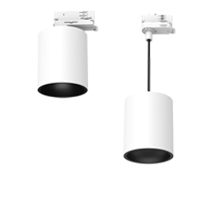 Family
Installation
Lm LED
IP
Optic
CRI
K
Gear
Reflector Finishes
Ext. Finishes
K11
TK
Track
15
1500lm
40
IP 43
WF
WFL 50º
9
90
27
2700 K
N
ON/OFF
B
Black
W
White 02
ST
Sus. Track
30
3000 K
D
DALI
M
Metalized Matt
B
Black 02
40
4000 K
W
White
20
2000lm
40
IP 43
WF
WFL 50º
9
90
27
2700 K
30
3000 K
40
4000 K
8
80
30
3000 K
40
4000 K
25
2500lm
40
IP 43
WF
WFL 50º
8
80
30
3000 K
40
4000 K
Kombic 100 Surface Track Optic TW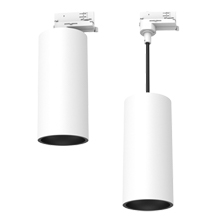 Family
Installation
Lm LED
IP
Optic
CRI
K
Gear
Reflector Finishes
Ext. Finishes
K11
TK
Track
20
2000lm
40
IP 43
WF
WFL 50º
9
90
TW
Tunable White
D
DALI
B
Black
W
White 02
ST
Sus. Track
M
Metalized Matt
B
Black 02
W
White
Kombic 100 Surface Track Optic Wellbeing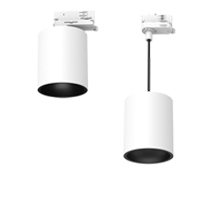 Family
Installation
Lm LED
IP
Optic
K
Gear
Reflector Finishes
Ext. Finishes
K11
TK
Track
15
1500lm
40
IP 43
WF
WFL 50º
WB3
3000 WB
N
ON/OFF
B
Black
W
White 02
ST
Sus. Track
20
2000lm
WB4
4000 WB
D
DALI
M
Metalized Matt
B
Black 02
W
White
Kombic 100 Surface Reflector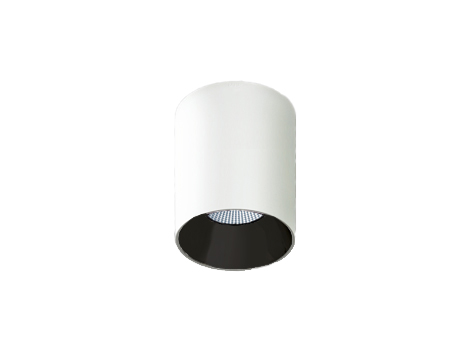 Family
Installation
Lm LED
IP
Optic
CRI
K
Gear
Reflector Finishes
Ext. Finishes
K11
SF
Surface
15
1500 lm
23
IP 23
RF
Flood
9
90
27
2700 K
N
ON/OFF
B
Black
W
White 02
TK
Track
RW
Wide Flood
30
3000 K
D
DALI
M
Metalized Matt
B
Black 02
ST
Sus. Track
40
4000 K
W
White
20
2000 lm
23
IP 23
RF
Flood
9
90
27
2700 K
RW
Wide Flood
30
3000 K
40
4000 K
8
80
30
3000 K
40
4000 K
25
2500 lm
23
IP 23
RF
Flood
8
80
30
3000 K
RW
Wide Flood
40
4000 K
Custom-made possibilities






To obtain recommendations on how to remove the luminous source at the end of its life in accordance with Directive 2012 19/EU of the European Parliament and of the Council, request
info·lamp.es
Do you need more information?
We can help you
Contact
Installations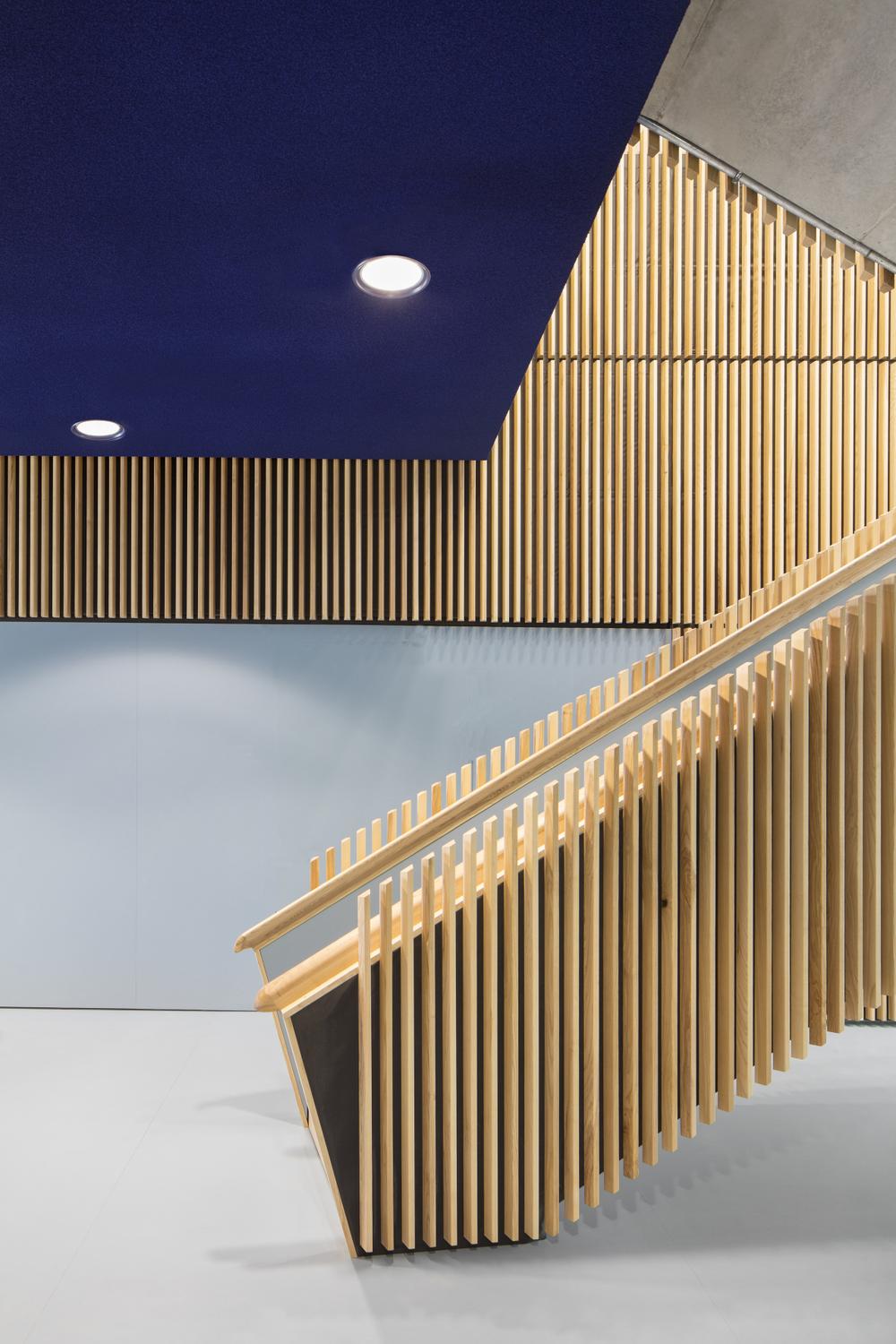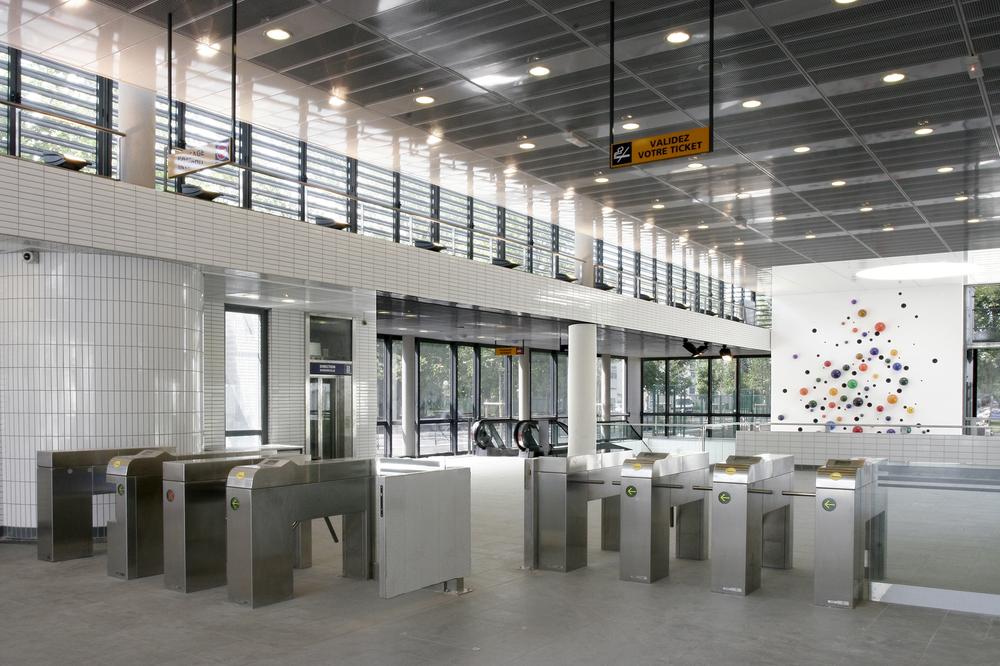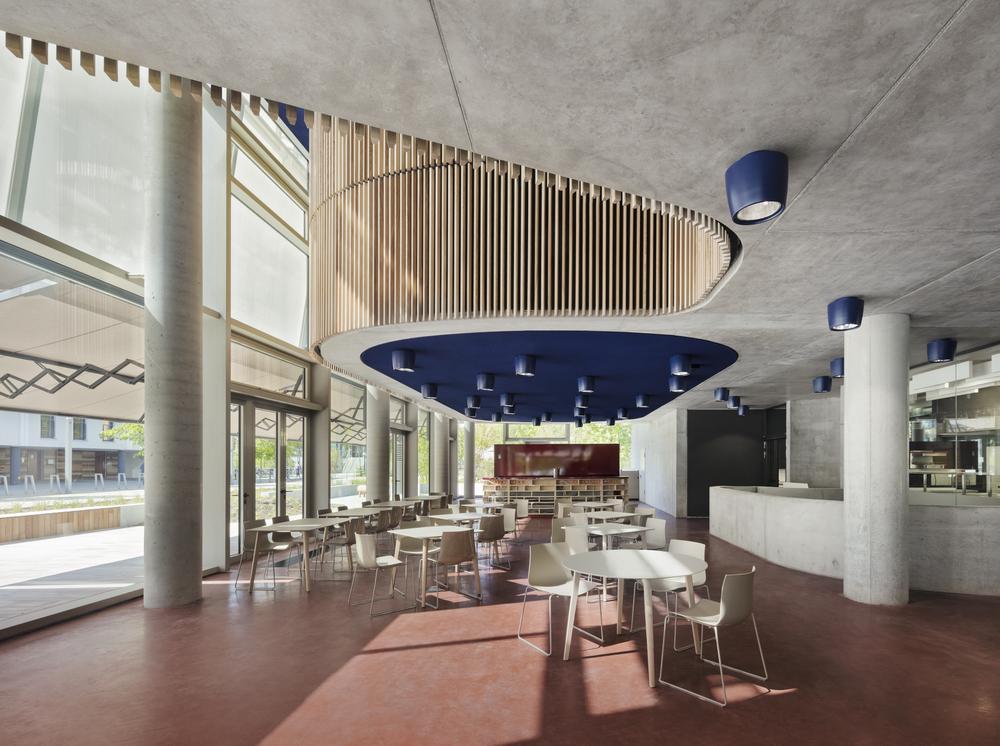 Lamp Solution
Kombic 200 Surface