Fil 45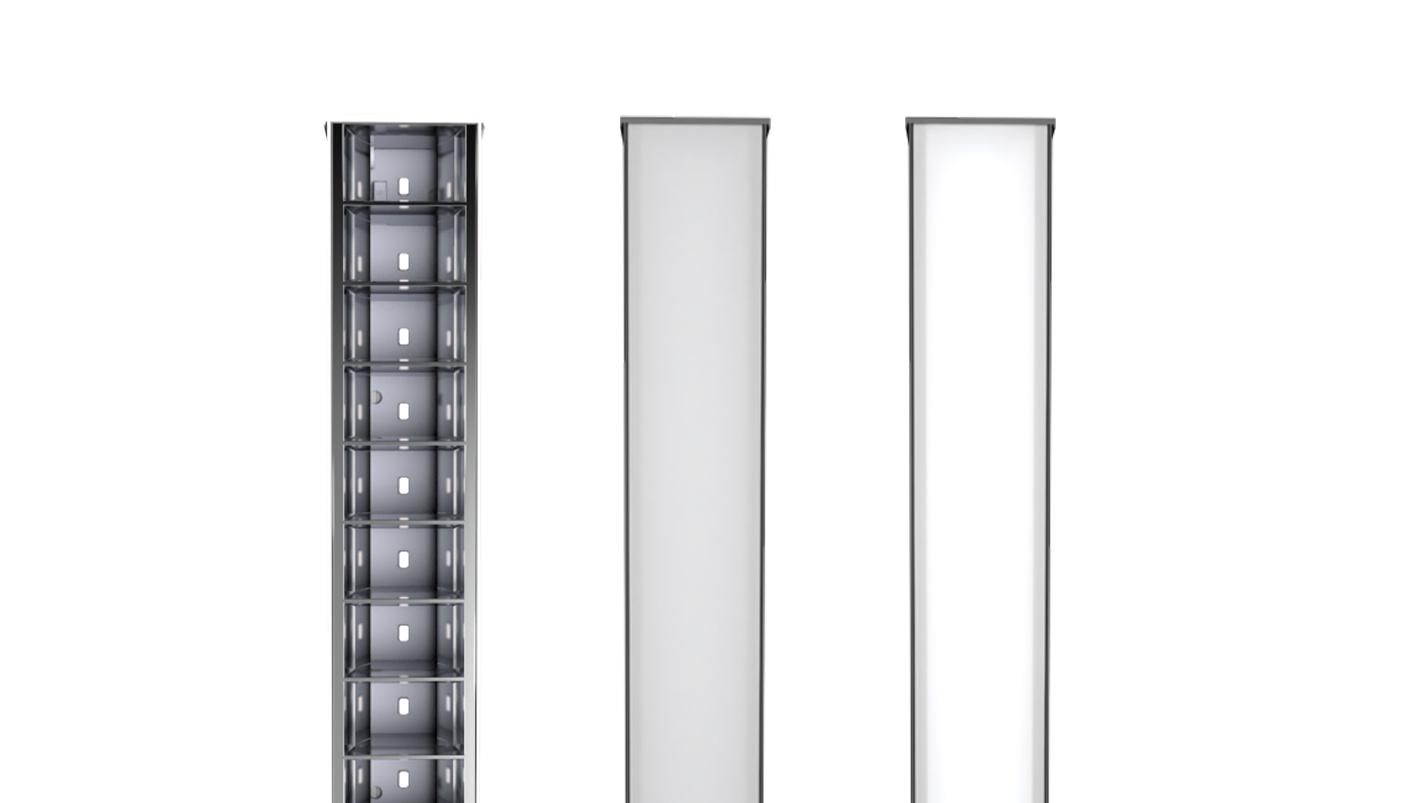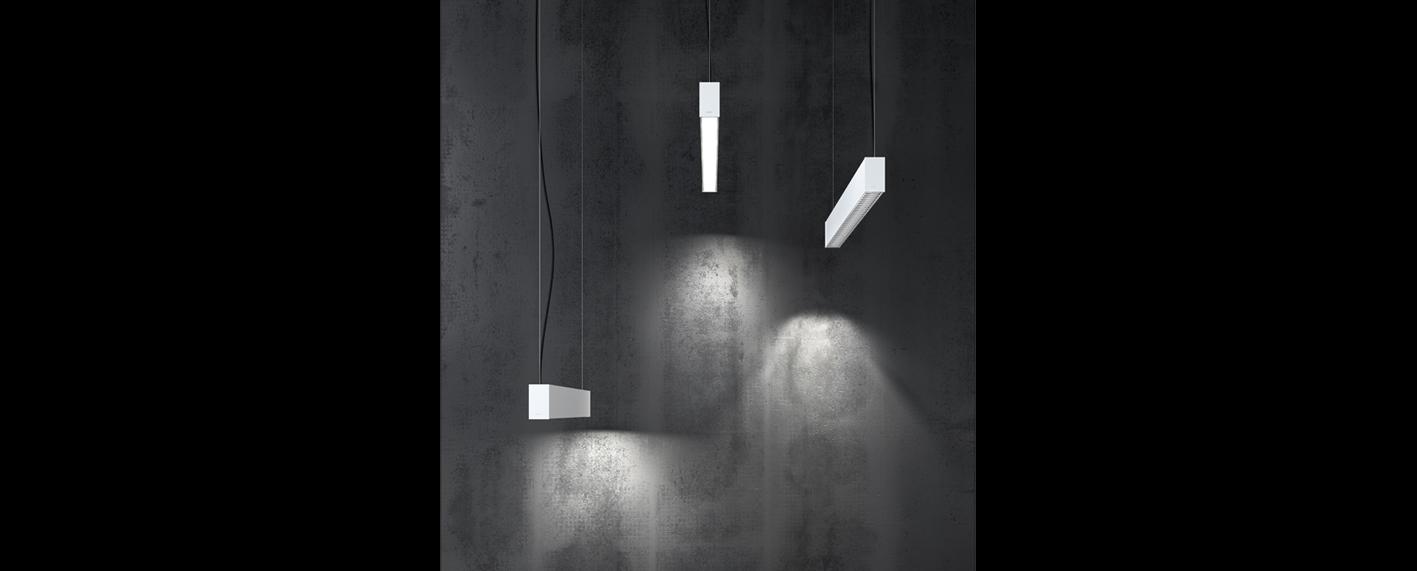 Fil 45 is a linear luminaire family with a wide range of optical solutions, thanks to dimensions optimization and the wide range of lighting distributions allow a wide versatility to adapt to technical requirements of the spaces.
Available with direct and indirect distributions with opal, opal comfort or tech diffuser solutions for better glare control.
It is available for surface-mounted and recessed installation, with six standardised lengths and the option of a horizontal corner format.
Available in black, white and matt grey finishes. It integrates medium-power LED technology with warm white or neutral white colour temperature, also with a version in dynamic white. Incorporates wellbeing technology to optimise the circadian cycle.
Made of recycled aluminium extrusion at a rate of 80- 85%, reducing the carbon footprint of products and processes, as well as the environmental impact across the entire value chain.
Luminaire classified as "free of photobiological risk" according to the European standard for photobiological safety EN 62471.
Products
Family
Installation
Formats
Lm LED/m
Optic
CRI
K
Gear
Finishes
F41
SF
Surface
084
840mm
MO
2320lm
OP
Opal
8
80
30
3000 K
N
ON/OFF
B
Black 02
RE
Recessed
112
1120mm
HO
4288lm
40
4000 K
D
DALI
W
White 02
140
1400mm
G
Grey 01
168
1680mm
196
1960mm
224
2240mm
Fil 45 Direct Opal Comfort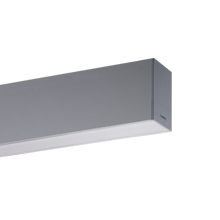 Family
Installation
Formats
Lm LED/m
Optic
CRI
K
Gear
Finishes
F41
SF
Surface
084
840mm
MO
2320lm
PR
Opal Comfort
8
80
30
3000 K
N
ON/OFF
B
Black 02
RE
Recessed
112
1120mm
40
4000 K
D
DALI
W
White 02
140
1400mm
G
Grey 01
168
1680mm
Family
Installation
Formats
Lm LED/m
Optic
CRI
K
Gear
Finishes
F41
SF
Surface
084
840mm
MO
2320lm
TE
Tech
8
80
30
3000 K
N
ON/OFF
B
Black 02
RE
Recessed
112
1120mm
40
4000 K
D
DALI
W
White 02
140
1400mm
G
Grey 01
168
1680mm
196
1960mm
224
2240mm
Fil 45 Direct Tunable White
Family
Installation
Formats
Lm LED/m
Optic
CRI
K
Gear
Finishes
F41
SF
Surface
112
1120mm
MO
2320lm
OP
Opal
8
80
TW
Tunable White
D
DALI
B
Black 02
RE
Recessed
168
1680mm
PR
Opal Comfort
W
White 02
224
2240mm
MO
2320lm
OP
Opal
G
Grey 01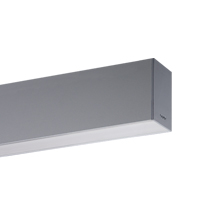 Family
Installation
Formats
Lm LED/m
Optic
K
Gear
Finishes
F41
SF
Surface
112
1120mm
MO
2320lm
PR
Opal Comfort
WB3
3000 WB
N
ON/OFF
B
Black 02
RE
Recessed
168
1680mm
WB4
4000 WB
D
DALI
W
White 02
G
Grey 01
Fil 45 Direct Tunable White WB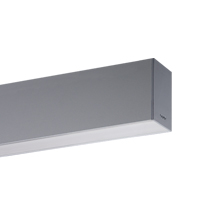 Family
Installation
Formats
Lm LED/m
Optic
K
Gear
Finishes
F41
SF
Surface
112
1120mm
MO
2320lm
PR
Opal Comfort
WBT
Tunable White WB
D
DALI
B
Black 02
RE
Recessed
168
1680mm
W
White 02
G
Grey 01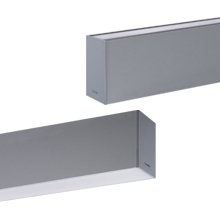 Family
Installation
Formats
Lm LED/m
Optic
CRI
K
Gear
Finishes
F41
SF
Surface
084
840mm
MO
2320lm
IO
Dir/Ind Opal
8
80
30
3000 K
N
ON/OFF
B
Black 02
112
1120mm
IP
Dir/Ind Opal Comfort
40
4000 K
D
DALI
W
White 02
140
1400mm
G
Grey 01
168
1680mm
Fil 45 Direct/Indirect Tunable White WB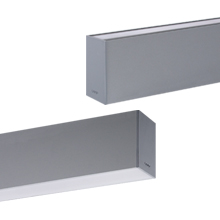 Family
Installation
Format
Lm/LED
Optic
CRI
K
Gear
Finishes
F41
SF
Surface
112
1120mm
MO
2320lm
IP
Dir/Ind Opal Comfort
8
80
WBT
Tunable White WB
D
DALI
B
Black 02
168
1680mm
W
White 02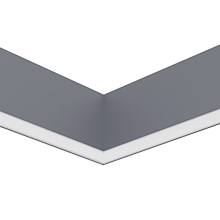 Family
Installation
Formats
Lm LED/m
Optic
CRI
K
Gear
Finishes
F41
SF
Surface
CR
Corner
MO
2320lm
OP
Opal
8
80
30
3000 K
N
ON/OFF
B
Black 02
RE
Recessed
PR
Opal Comfort
40
4000 K
D
DALI
W
White 02
G
Grey 01
Custom-made possibilities




To obtain recommendations on how to remove the luminous source at the end of its life in accordance with Directive 2012 19/EU of the European Parliament and of the Council, request
info·lamp.es
Do you need more information?
We can help you
Contact