Faro del Mayab Hospital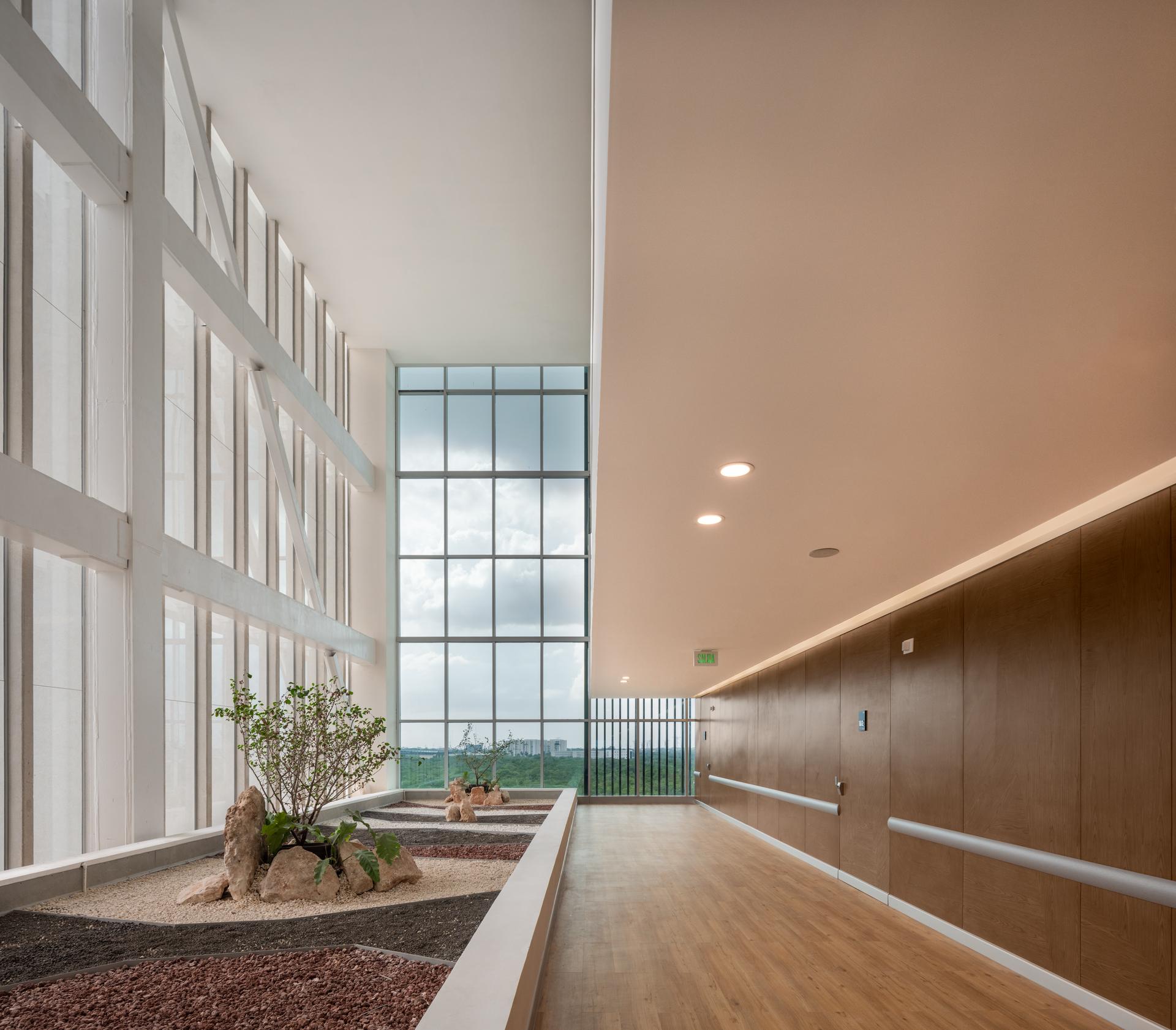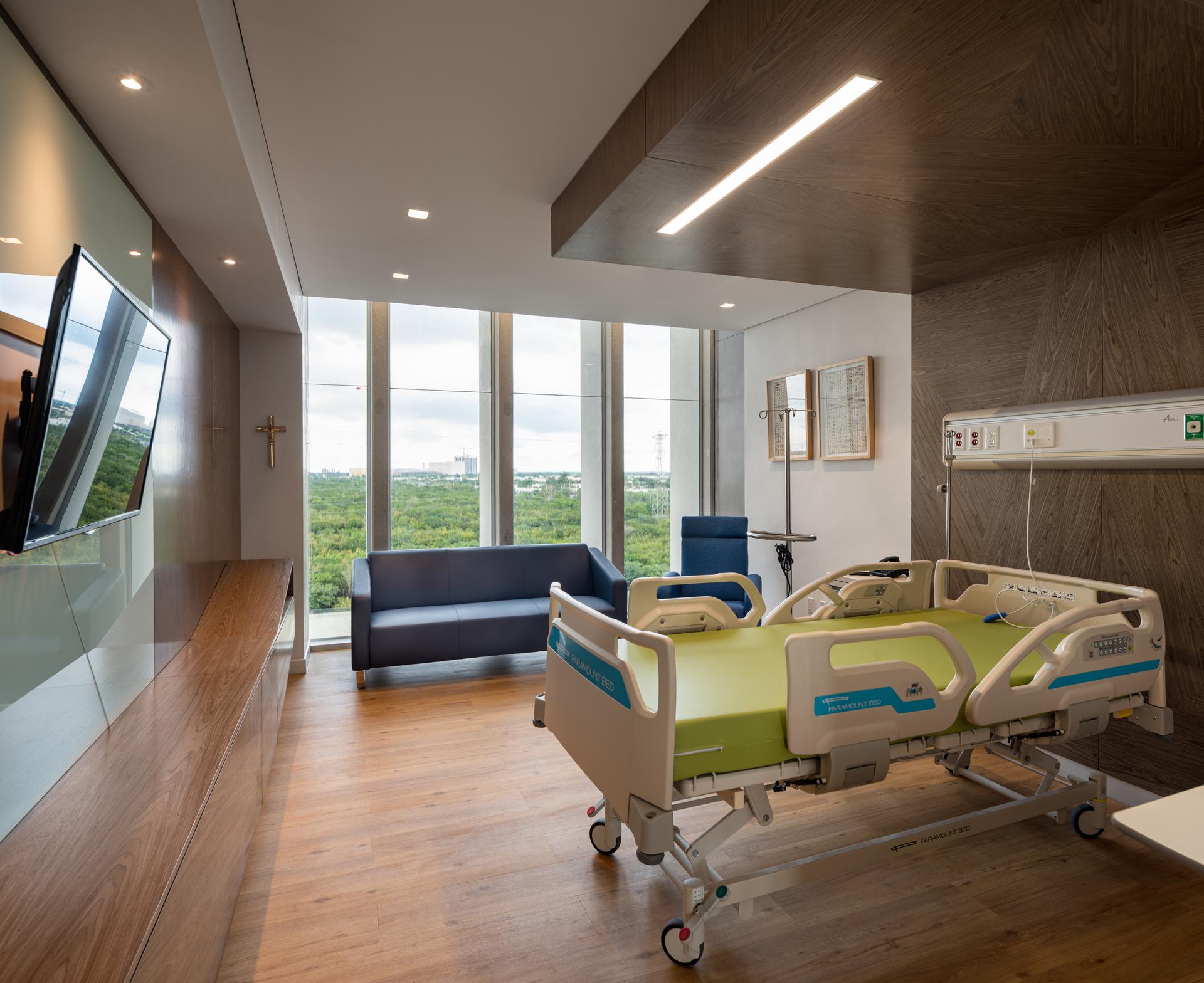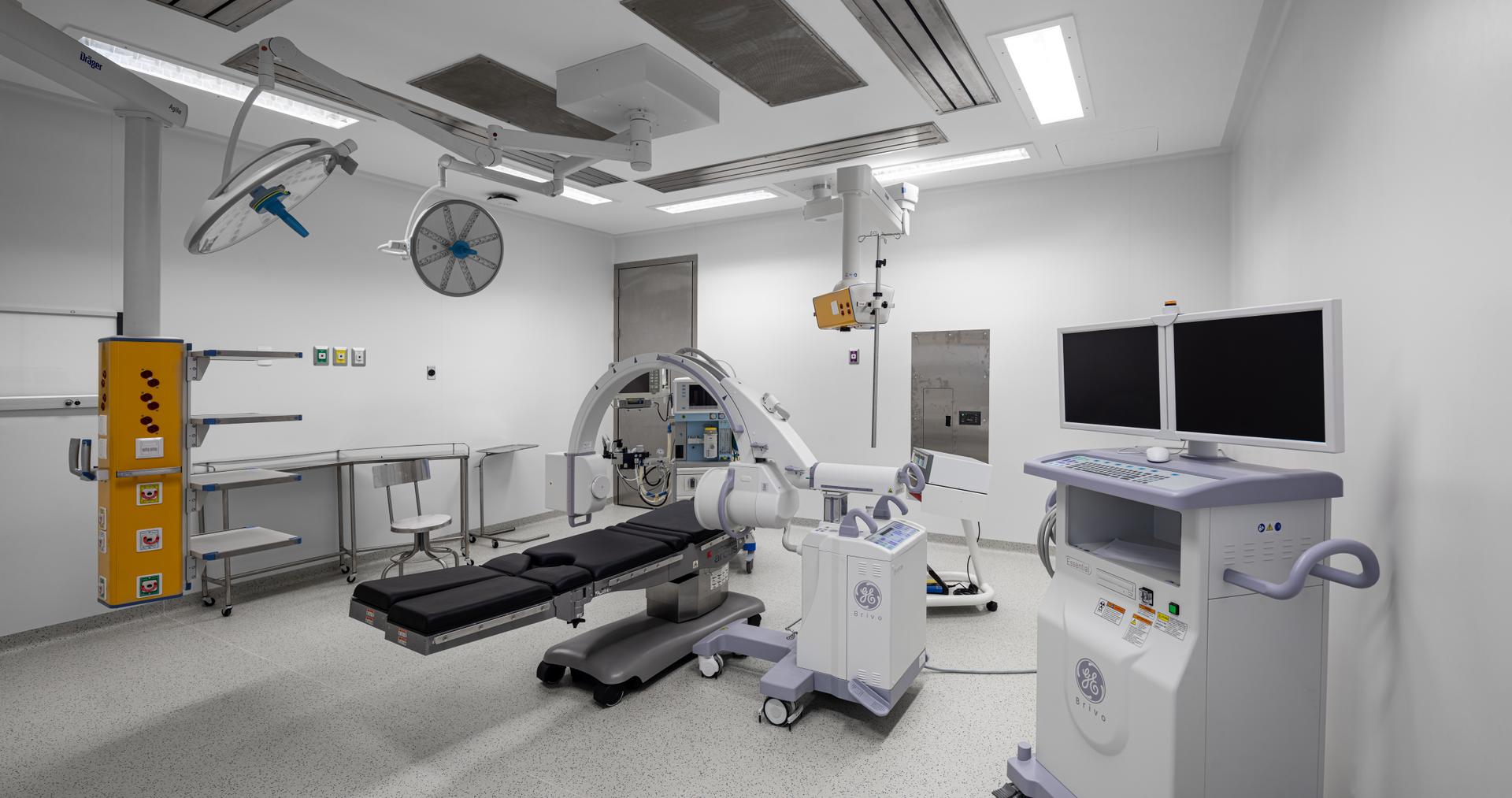 Architect: Grupo Aruidecture, Arq. Ricardo Combaluzier, Arq. William Ramírez, Arq. Josefina Rivas, Arq. Mauro Ramírez, Arq. Luis de la Rosa
Lighting Designer: Ilurgia
Lamp Solutions: Puzzle, Moody, Fil 50 Recessed, Hermetica, B-Side, Flut
Year: 2019
Photography: The Raws
Faro del Mayab Hospital
Hospital Faro del Mayab is a specialty hospital with 88 consulting rooms, 55 patient rooms, five operating theatres, plus emergency, imaging, lab, blood bank, haemodialysis, endoscopy, physiotherapy, cardiology and neurophysiology services, and a clinic.
Its architectural concept focuses on promoting patients' lives and recovery through the architectural space itself, playing an active positive role in this recovery, while improving the staff's working conditions.
It is a project that caters for the building's different users; on the one hand, the layout of all the most crowded spaces such as work areas, consulting rooms, patient rooms, emergency areas or operating theatres, are north facing, which is more favourable at this latitude, making the most of natural lighting through large windows and interior courtyards. Circulation areas meanwhile, such as corridors and lobbies, are south facing. The volumes reflect the changes in natural light shades throughout the day and through the course of the seasons.
Lighting is a key element of this project, both for the relevance of natural and artificial light treatment, priority being given to indirect lighting or with high standards with respect to lighting comfort, as is the case of the FIL 50 luminaire, classified as being exempt from photobiological risk (RG0) according to the UNE 62471 standard which assesses the risk of eye or dermatological damage produced by a lamp or luminaire. 
Similarly, waiting and consulting rooms lighting enhances the feeling of warmth and pleasantness, improving the user experience, thanks to Moody and Puzzle luminaires.
In technical areas, the Hermetica Opal luminaire has been used, in compliance with the high water tightness requirements of these areas.
The Hospital's connection with the city is also relevant, as it creates a public space with pieces of art and offers its gardens and wooded areas with shade to pedestrians. For the lighting of these areas, the Flut and B-Side luminaires were used.
The building optimises energy savings management through different strategies, such as proper orientation, mentioned above, and the use of materials and equipment of maximum energy efficiency, such as LED technology used in lighting. Besides, both Fil 50 and B-Side are luminairies made with recycled extrusion aluminium at a rate of 80-85%, which represents a reduction of 70% of direct carbon emissions during manufacture, and the use of only 5% of energy compared to energy used through the original process.
Gallery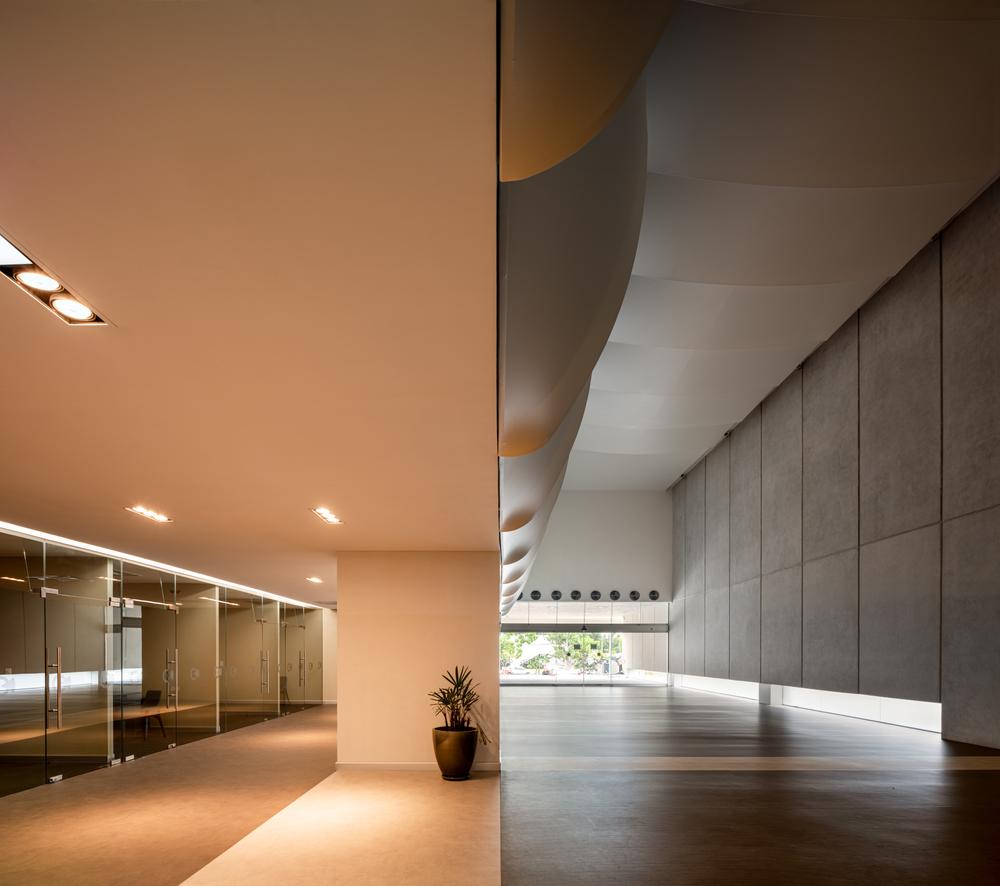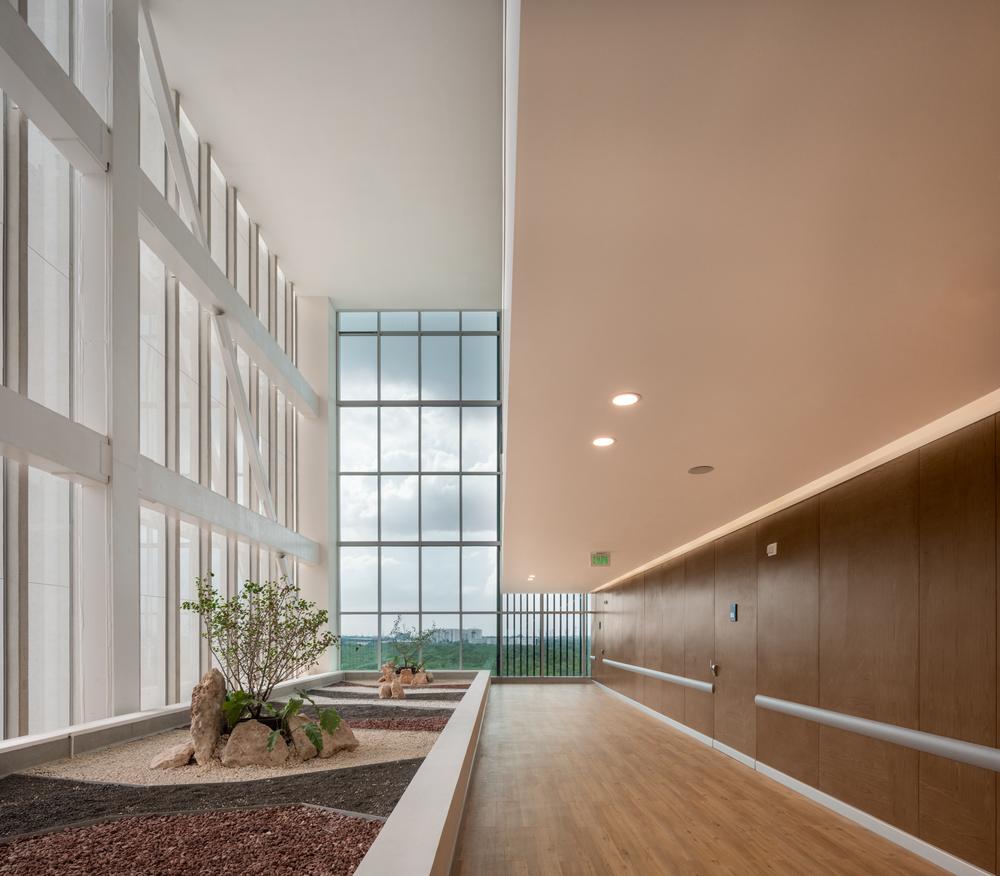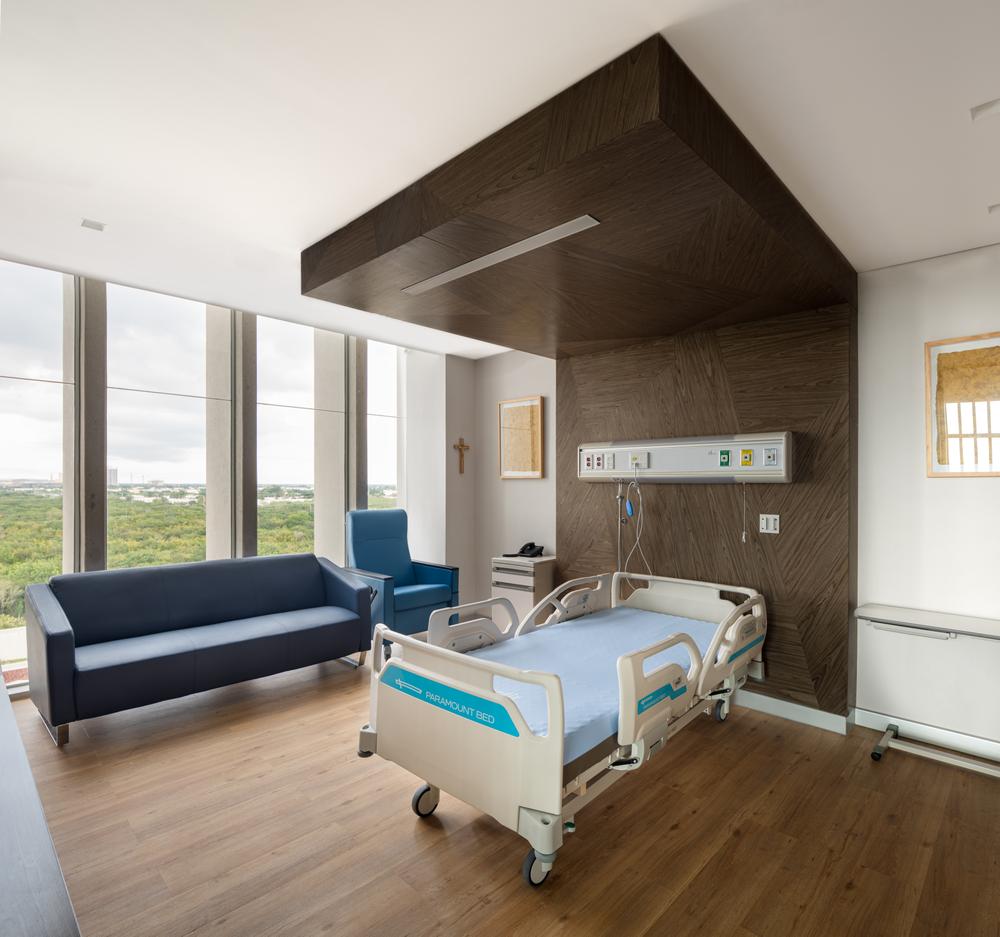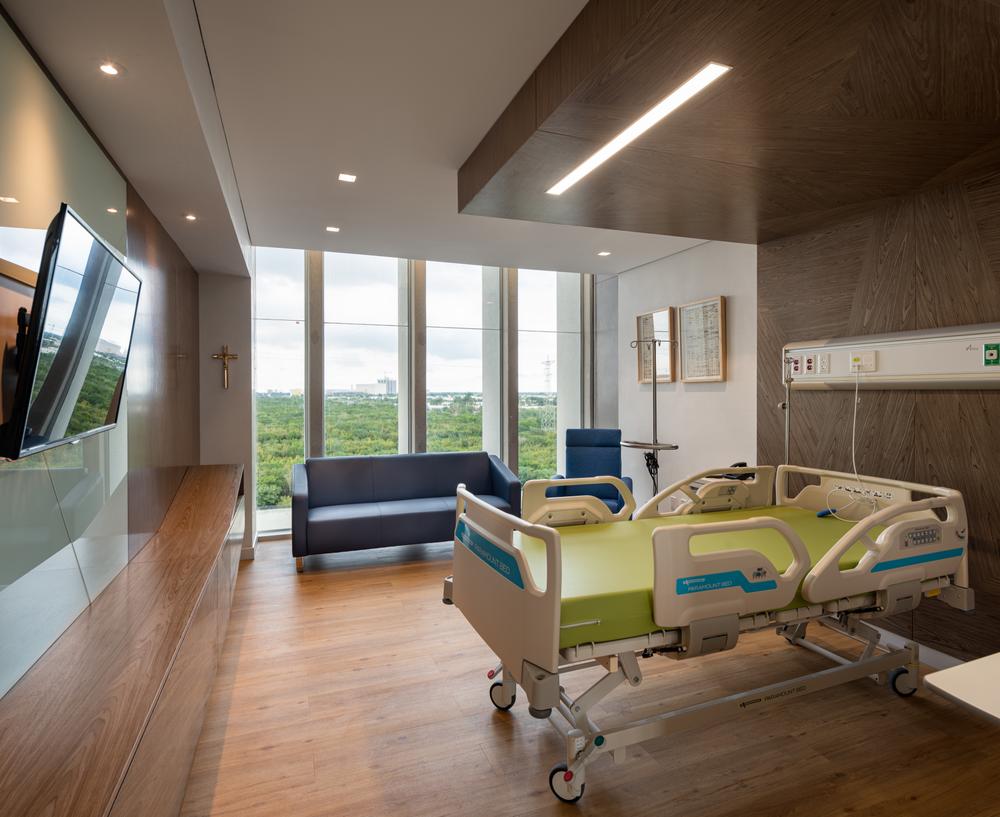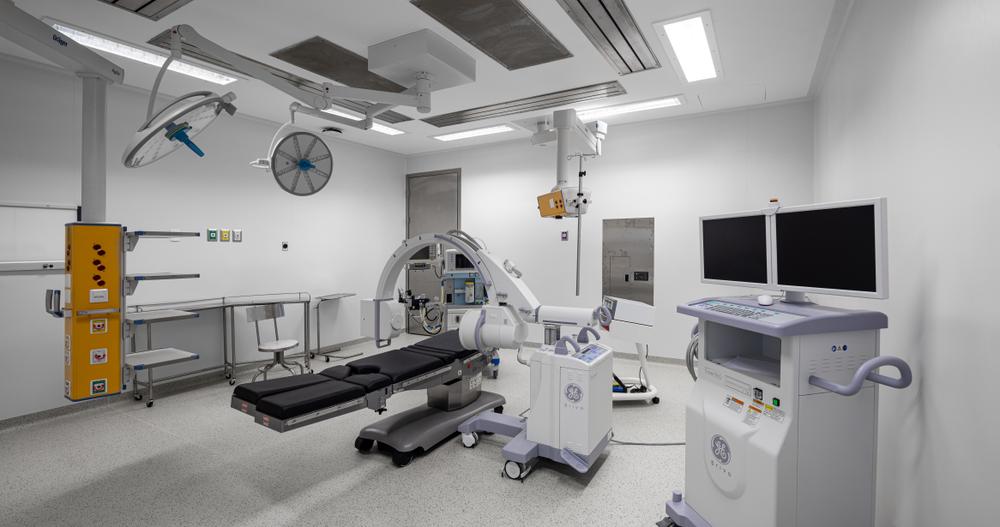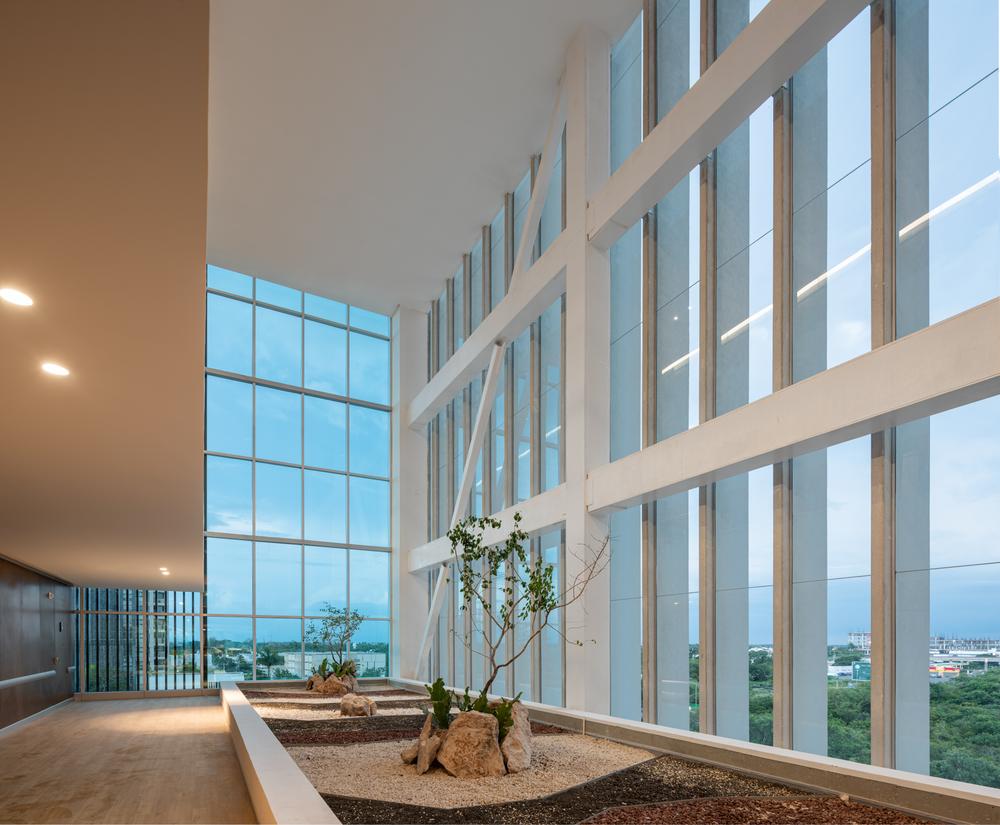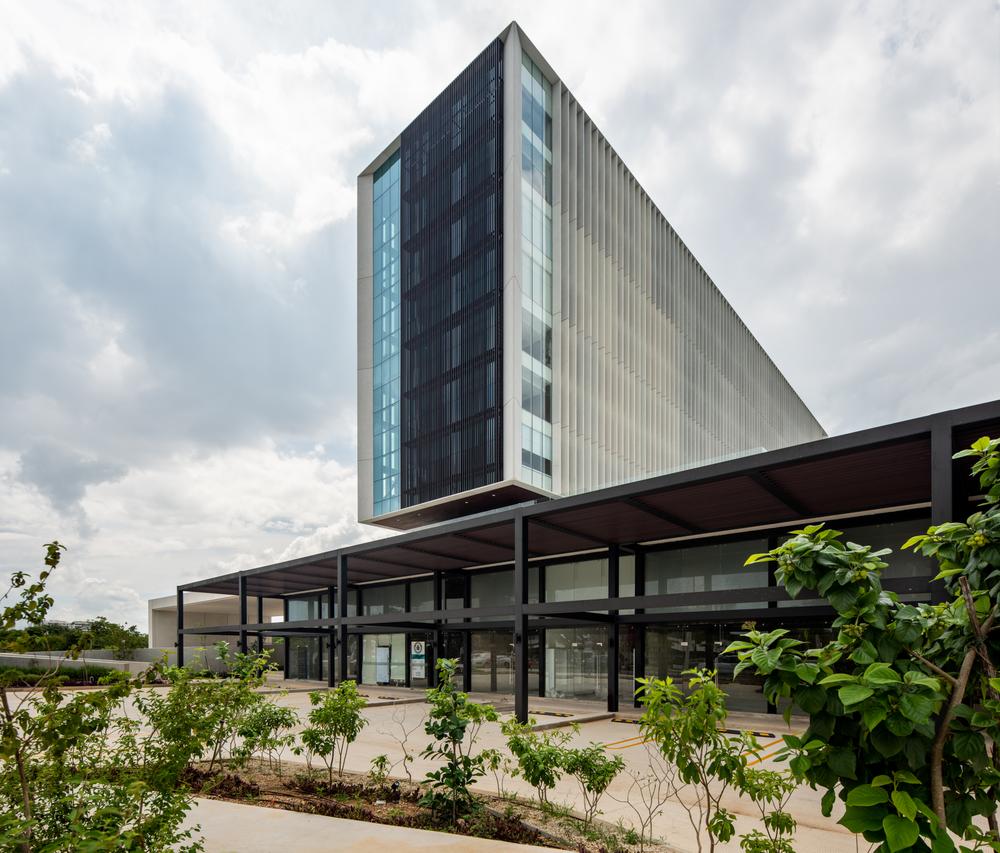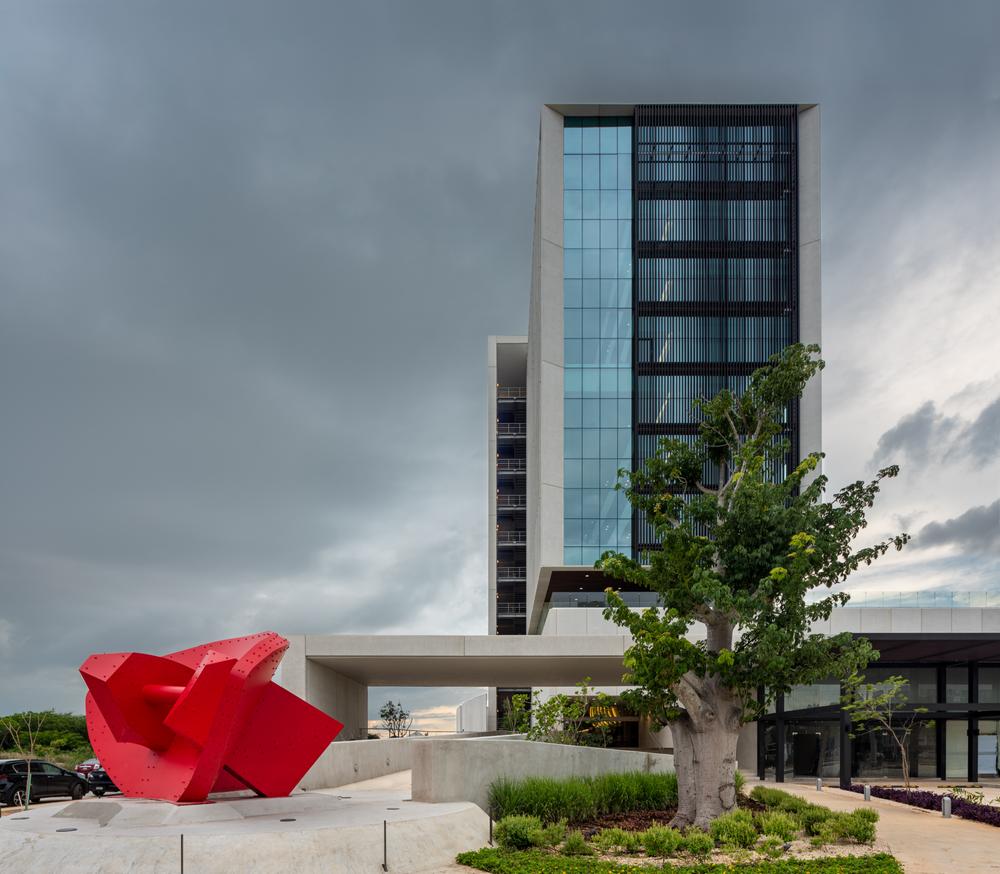 Do you need more information?
We can help you
Contact