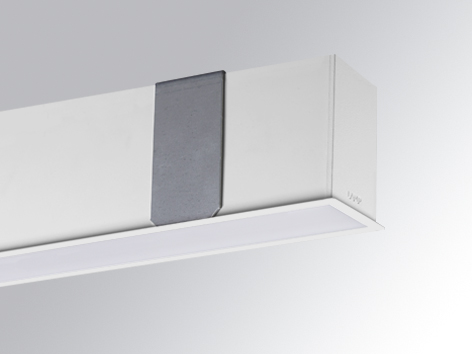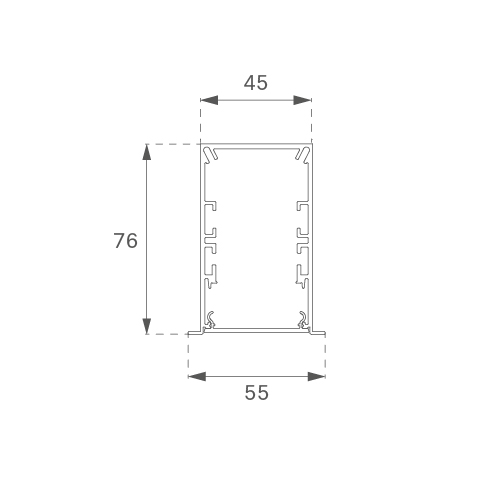 Structure to recessed model FIL45 REC 1680 3900 WW OP COMF WH., LAMP brand. Made of extruded aluminium painted in matt white with an opal comfort diffuser made of a translucent polycarbonate diffuser and an optical film to achieve a controlled light distribution and low glare level, less than UGR 19. Model for LED MID-POWER, warm white color temperature and control gear included. With I P20, IK07 protection rating. Insulation class I. Photobiological safety group 0.
Power:

26,9W

Color temperature:

3000K

Lumen output:

2881

Gear:

Non-adjustable

Length:

1680mm

Finishing:

Matte white RAL 9010
Features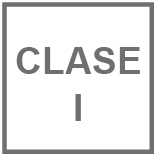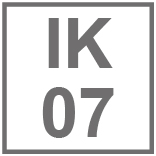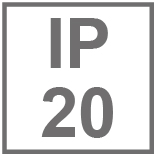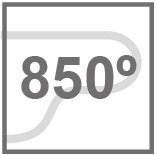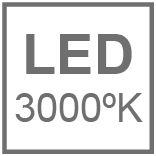 Certificates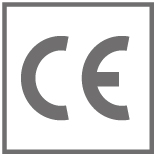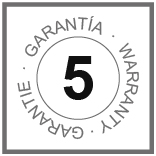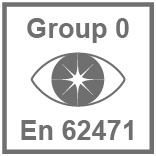 Photometric data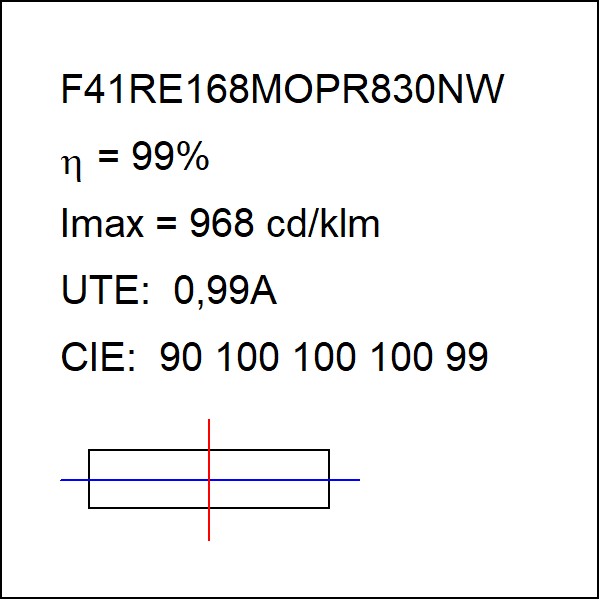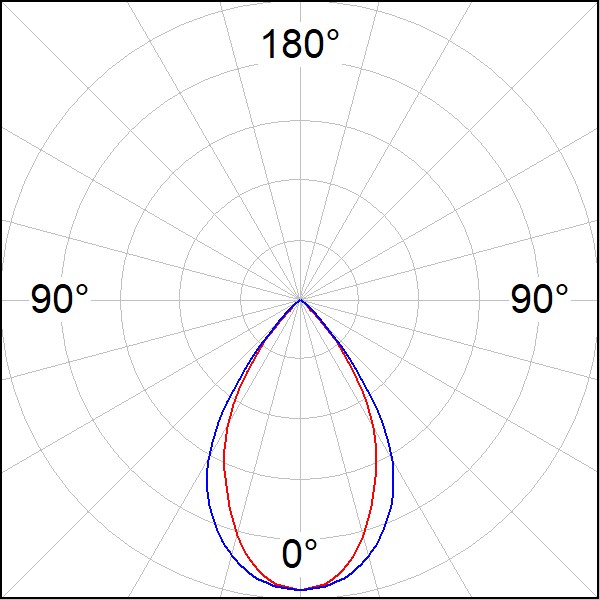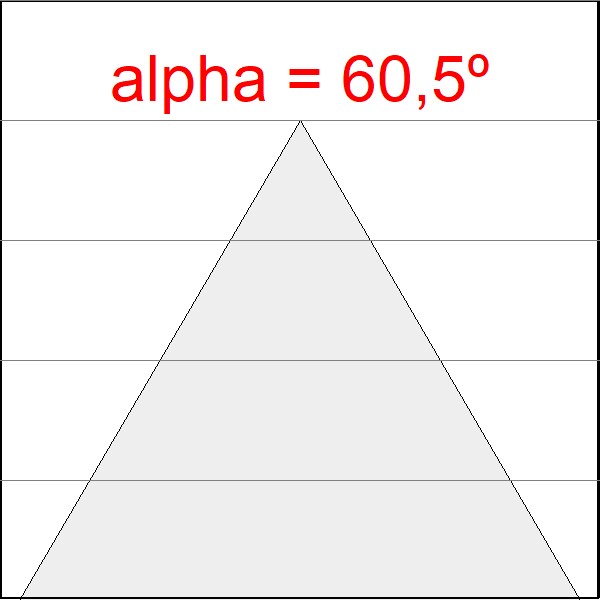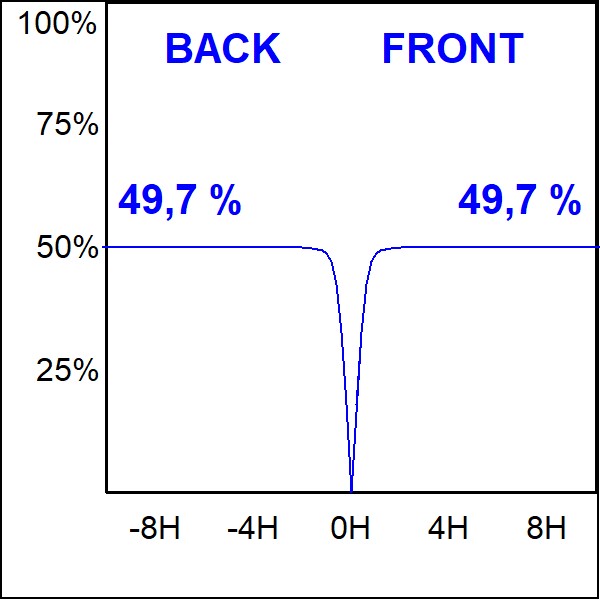 Do you need more information?
Product variants
| Code | W | K | lm out | Gear | Length | Finishing |
| --- | --- | --- | --- | --- | --- | --- |
| F41RE112MOPR840DW | 17,9W | 4000K | 2017 | Adjustable DALI | 1120mm | Matte white RAL 9010 |
| F41RE140MOPR830DB | 22,4W | 3000K | 2401 | Adjustable DALI | 1400mm | Matte black RAL 9011 |
| F41RE140MOPR830NB | 22,4W | 3000K | 2401 | Non-adjustable | 1400mm | Matte black RAL 9011 |
| F41SF112MOPR830NB | 17,9W | 3000K | 1922 | Non-adjustable | 1120mm | Matte black RAL 9011 |
| F41RE168MOPR840NB | 26,9W | 4000K | 3026 | Non-adjustable | 1680mm | Matte black RAL 9011 |
| F41SF084MOPR840NB | 13,5W | 4000K | 1512 | Non-adjustable | 840mm | Matte black RAL 9011 |
| F41RE084MOPR830NG | 13,5W | 3000K | 1441 | Non-adjustable | 840mm | Gloss grey |
| F41SF140MOPR830NW | 22,4W | 3000K | 2401 | Non-adjustable | 1400mm | Matte white RAL 9010 |
| F41RE112MOPR830NG | 17,9W | 3000K | 1922 | Non-adjustable | 1120mm | Gloss grey |
| F41RE140MOPR830NW | 22,4W | 3000K | 2401 | Non-adjustable | 1400mm | Matte white RAL 9010 |
| F41RE168MOPR830NW | 26,9W | 3000K | 2881 | Non-adjustable | 1680mm | Matte white RAL 9010 |
| F41SF140MOPR840DW | 22,4W | 4000K | 2521 | Adjustable DALI | 1400mm | Matte white RAL 9010 |
| F41RE112MOPR830NB | 17,9W | 3000K | 1922 | Non-adjustable | 1120mm | Matte black RAL 9011 |
| F41RE084MOPR830DG | 13,5W | 3000K | 1441 | Adjustable DALI | 840mm | Gloss grey |
| F41RE112MOPR840NG | 17,9W | 4000K | 2017 | Non-adjustable | 1120mm | Gloss grey |
| F41SF140MOPR840NB | 22,4W | 4000K | 2521 | Non-adjustable | 1400mm | Matte black RAL 9011 |
| F41RE168MOPR830NG | 26,9W | 3000K | 2881 | Non-adjustable | 1680mm | Gloss grey |
| F41RE084MOPR830NW | 13,5W | 3000K | 1441 | Non-adjustable | 840mm | Matte white RAL 9010 |
| F41SF112MOPR830DG | 17,9W | 3000K | 1922 | Adjustable DALI | 1120mm | Gloss grey |
| F41RE140MOPR840NG | 22,4W | 4000K | 2521 | Non-adjustable | 1400mm | Gloss grey |
| F41RE084MOPR840DG | 13,5W | 4000K | 1512 | Adjustable DALI | 840mm | Gloss grey |
| F41SF112MOPR840NB | 17,9W | 4000K | 2017 | Non-adjustable | 1120mm | Matte black RAL 9011 |
| F41RE084MOPR840DW | 13,5W | 4000K | 1512 | Adjustable DALI | 840mm | Matte white RAL 9010 |
| F41SF140MOPR840DB | 22,4W | 4000K | 2521 | Adjustable DALI | 1400mm | Matte black RAL 9011 |
| F41SF168MOPR830DB | 26,9W | 3000K | 2881 | Adjustable DALI | 1680mm | Matte black RAL 9011 |
| F41RE168MOPR840DG | 26,9W | 4000K | 3026 | Adjustable DALI | 1680mm | Gloss grey |
| F41SF112MOPR830DB | 17,9W | 3000K | 1922 | Adjustable DALI | 1120mm | Matte black RAL 9011 |
| F41RE140MOPR840DG | 22,4W | 4000K | 2521 | Adjustable DALI | 1400mm | Gloss grey |
| F41SF168MOPR840DG | 26,9W | 4000K | 3026 | Adjustable DALI | 1680mm | Gloss grey |
| F41SF140MOPR830NG | 22,4W | 3000K | 2401 | Non-adjustable | 1400mm | Gloss grey |
| F41RE140MOPR830DW | 22,4W | 3000K | 2401 | Adjustable DALI | 1400mm | Matte white RAL 9010 |
| F41SF112MOPR830NG | 17,9W | 3000K | 1922 | Non-adjustable | 1120mm | Gloss grey |
| F41SF168MOPR830DW | 26,9W | 3000K | 2881 | Adjustable DALI | 1680mm | Matte white RAL 9010 |
| F41SF084MOPR830NB | 13,5W | 3000K | 1441 | Non-adjustable | 840mm | Matte black RAL 9011 |
| F41SF112MOPR840DG | 17,9W | 4000K | 2017 | Adjustable DALI | 1120mm | Gloss grey |
| F41RE168MOPR840NW | 26,9W | 4000K | 3026 | Non-adjustable | 1680mm | Matte white RAL 9010 |
| F41RE140MOPR840DW | 22,4W | 4000K | 2521 | Adjustable DALI | 1400mm | Matte white RAL 9010 |
| F41RE112MOPR830DB | 17,9W | 3000K | 1922 | Adjustable DALI | 1120mm | Matte black RAL 9011 |
| F41SF084MOPR840NW | 13,5W | 4000K | 1512 | Non-adjustable | 840mm | Matte white RAL 9010 |
| F41SF112MOPR840NG | 17,9W | 4000K | 2017 | Non-adjustable | 1120mm | Gloss grey |
| F41SF168MOPR830NW | 26,9W | 3000K | 2881 | Non-adjustable | 1680mm | Matte white RAL 9010 |
| F41SF168MOPR830DG | 26,9W | 3000K | 2881 | Adjustable DALI | 1680mm | Gloss grey |
| F41RE112MOPR840DG | 17,9W | 4000K | 2017 | Adjustable DALI | 1120mm | Gloss grey |
| F41RE084MOPR830DB | 13,5W | 3000K | 1441 | Adjustable DALI | 840mm | Matte black RAL 9011 |
| F41SF168MOPR840NG | 26,9W | 4000K | 3026 | Non-adjustable | 1680mm | Gloss grey |
| F41SF140MOPR840NW | 22,4W | 4000K | 2521 | Non-adjustable | 1400mm | Matte white RAL 9010 |
| F41RE168MOPR840NG | 26,9W | 4000K | 3026 | Non-adjustable | 1680mm | Gloss grey |
| F41SF084MOPR830DG | 13,5W | 3000K | 1441 | Adjustable DALI | 840mm | Gloss grey |
| F41RE084MOPR840NG | 13,5W | 4000K | 1512 | Non-adjustable | 840mm | Gloss grey |
| F41SF168MOPR830NB | 26,9W | 3000K | 2881 | Non-adjustable | 1680mm | Matte black RAL 9011 |
| F41SF140MOPR840DG | 22,4W | 4000K | 2521 | Adjustable DALI | 1400mm | Gloss grey |
| F41RE084MOPR840DB | 13,5W | 4000K | 1512 | Adjustable DALI | 840mm | Matte black RAL 9011 |
| F41RE112MOPR830NW | 17,9W | 3000K | 1922 | Non-adjustable | 1120mm | Matte white RAL 9010 |
| F41SF084MOPR830DW | 13,5W | 3000K | 1441 | Adjustable DALI | 840mm | Matte white RAL 9010 |
| F41RE168MOPR840DW | 26,9W | 4000K | 3026 | Adjustable DALI | 1680mm | Matte white RAL 9010 |
| F41SF140MOPR830DB | 22,4W | 3000K | 2401 | Adjustable DALI | 1400mm | Matte black RAL 9011 |
| F41SF084MOPR840DB | 13,5W | 4000K | 1512 | Adjustable DALI | 840mm | Matte black RAL 9011 |
| F41SF112MOPR830DW | 17,9W | 3000K | 1922 | Adjustable DALI | 1120mm | Matte white RAL 9010 |
| F41SF084MOPR830DB | 13,5W | 3000K | 1441 | Adjustable DALI | 840mm | Matte black RAL 9011 |
| F41RE140MOPR830DG | 22,4W | 3000K | 2401 | Adjustable DALI | 1400mm | Gloss grey |
| F41SF140MOPR840NG | 22,4W | 4000K | 2521 | Non-adjustable | 1400mm | Gloss grey |
| F41SF112MOPR840NW | 17,9W | 4000K | 2017 | Non-adjustable | 1120mm | Matte white RAL 9010 |
| F41SF084MOPR840DG | 13,5W | 4000K | 1512 | Adjustable DALI | 840mm | Gloss grey |
| F41RE084MOPR830NB | 13,5W | 3000K | 1441 | Non-adjustable | 840mm | Matte black RAL 9011 |
| F41RE168MOPR830NB | 26,9W | 3000K | 2881 | Non-adjustable | 1680mm | Matte black RAL 9011 |
| F41SF168MOPR840DW | 26,9W | 4000K | 3026 | Adjustable DALI | 1680mm | Matte white RAL 9010 |
| F41RE140MOPR830NG | 22,4W | 3000K | 2401 | Non-adjustable | 1400mm | Gloss grey |
| F41SF168MOPR840NW | 26,9W | 4000K | 3026 | Non-adjustable | 1680mm | Matte white RAL 9010 |
| F41RE112MOPR830DG | 17,9W | 3000K | 1922 | Adjustable DALI | 1120mm | Gloss grey |
| F41SF084MOPR830NG | 13,5W | 3000K | 1441 | Non-adjustable | 840mm | Gloss grey |
| F41SF168MOPR840NB | 26,9W | 4000K | 3026 | Non-adjustable | 1680mm | Matte black RAL 9011 |
| F41SF140MOPR830DG | 22,4W | 3000K | 2401 | Adjustable DALI | 1400mm | Gloss grey |
| F41SF112MOPR840DW | 17,9W | 4000K | 2017 | Adjustable DALI | 1120mm | Matte white RAL 9010 |
| F41RE140MOPR840NW | 22,4W | 4000K | 2521 | Non-adjustable | 1400mm | Matte white RAL 9010 |
| F41RE112MOPR840NW | 17,9W | 4000K | 2017 | Non-adjustable | 1120mm | Matte white RAL 9010 |
| F41RE140MOPR840DB | 22,4W | 4000K | 2521 | Adjustable DALI | 1400mm | Matte black RAL 9011 |
| F41RE140MOPR840NB | 22,4W | 4000K | 2521 | Non-adjustable | 1400mm | Matte black RAL 9011 |
| F41SF168MOPR840DB | 26,9W | 4000K | 3026 | Adjustable DALI | 1680mm | Matte black RAL 9011 |
| F41RE084MOPR830DW | 13,5W | 3000K | 1441 | Adjustable DALI | 840mm | Matte white RAL 9010 |
| F41SF084MOPR830NW | 13,5W | 3000K | 1441 | Non-adjustable | 840mm | Matte white RAL 9010 |
| F41RE084MOPR840NW | 13,5W | 4000K | 1512 | Non-adjustable | 840mm | Matte white RAL 9010 |
| F41SF112MOPR830NW | 17,9W | 3000K | 1922 | Non-adjustable | 1120mm | Matte white RAL 9010 |
| F41RE112MOPR840DB | 17,9W | 4000K | 2017 | Adjustable DALI | 1120mm | Matte black RAL 9011 |
| F41SF084MOPR840DW | 13,5W | 4000K | 1512 | Adjustable DALI | 840mm | Matte white RAL 9010 |
| F41RE168MOPR830DB | 26,9W | 3000K | 2881 | Adjustable DALI | 1680mm | Matte black RAL 9011 |
| F41SF112MOPR840DB | 17,9W | 4000K | 2017 | Adjustable DALI | 1120mm | Matte black RAL 9011 |
| F41SF140MOPR830DW | 22,4W | 3000K | 2401 | Adjustable DALI | 1400mm | Matte white RAL 9010 |
| F41RE112MOPR830DW | 17,9W | 3000K | 1922 | Adjustable DALI | 1120mm | Matte white RAL 9010 |
| F41SF168MOPR830NG | 26,9W | 3000K | 2881 | Non-adjustable | 1680mm | Gloss grey |
| F41RE168MOPR830DW | 26,9W | 3000K | 2881 | Adjustable DALI | 1680mm | Matte white RAL 9010 |
| F41SF084MOPR840NG | 13,5W | 4000K | 1512 | Non-adjustable | 840mm | Gloss grey |
| F41RE168MOPR840DB | 26,9W | 4000K | 3026 | Adjustable DALI | 1680mm | Matte black RAL 9011 |
| F41RE168MOPR830DG | 26,9W | 3000K | 2881 | Adjustable DALI | 1680mm | Gloss grey |