Line 6 Metro of Santiago de Chile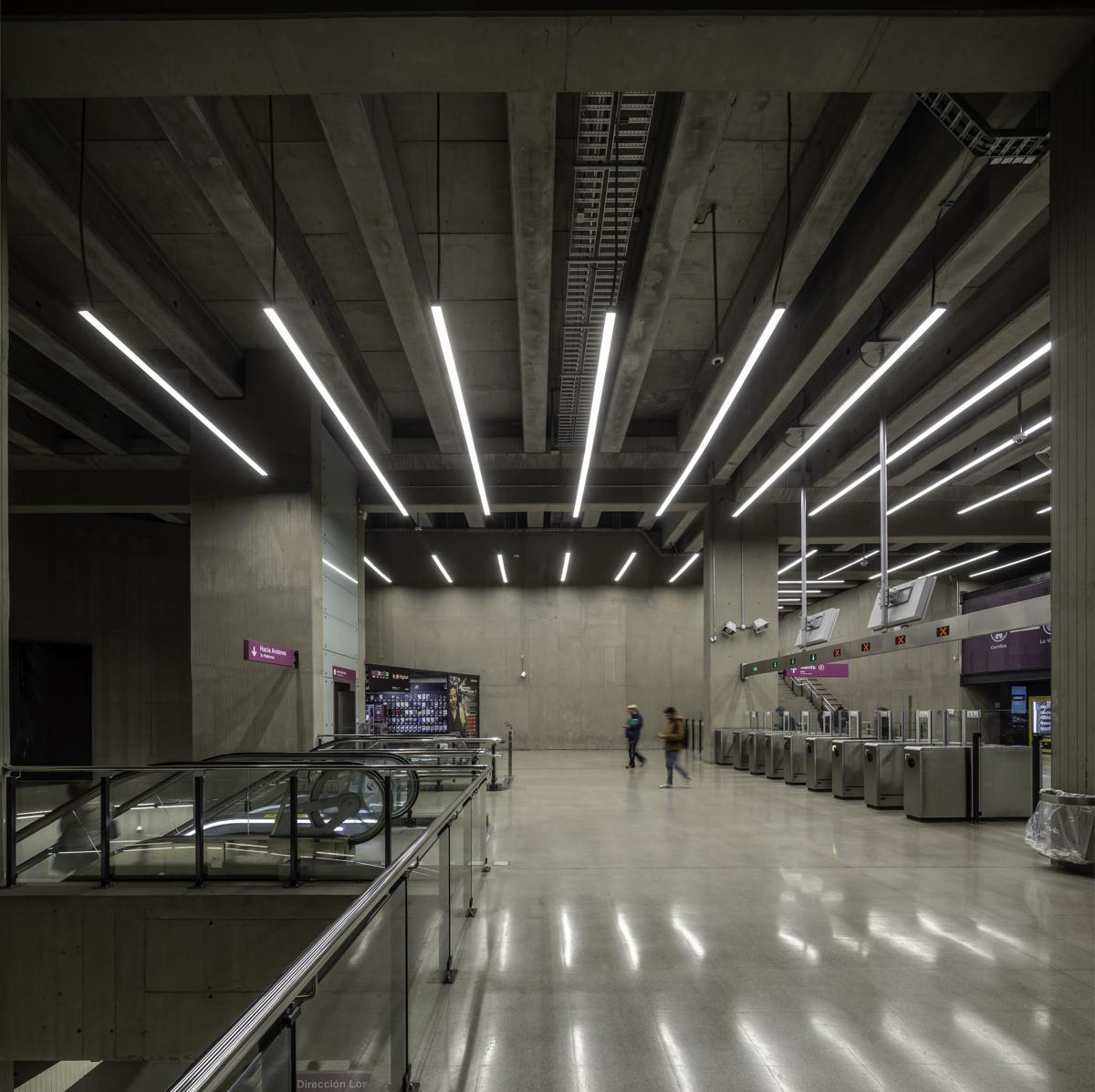 Architect: IDOM
Lighting Designer: IDOM – Marcela Acuña
Devoloper: Metro de Santiago
Constructor: Ferrovial - Dragados
Engineering: IDOM
Lamp Solution: Metro STGO, Filmed Led, Ring, Niu Led, Shot Led, B-Side, Gap, Fil, Bazz, Flut, Mini Flut, Smap Led
Year: 2017
Photography: Aryeh Kornfeld K. - DRAFT
Line 6 Metro of Santiago de Chile
The expansion of Santiago's metro network involved the construction of two new underground lines, Line 3 and Line 6. The construction of these two new lines not only changed the physiognomy of the metro network, but also contributed to the development of the city and it constituted a new transport solution for neighbourhoods previously unconnected to the underground network.
The integral solution that Lamp offered in order to respond to each space's different needs within the project, was key to winning the international competitive bidding of Line 6, which also required the compliance with international standards in infrastructure to achieve a world-class metro that incorporates new technologies and brings a whole new identity to its stations.
More than 3,500 linear metres of lighting using our STGO luminaire light up this new metro line. This luminaire was specially developed by Lamp for this project thanks to our  co-creation service based on technical and design specifications.
They accompany the 4,300 linear metres of lighting from the Filmed structure, also customized to obtain 5800 lm, and more than 450 units of other models such as Niu LED, Smap, B-side LED, and Flut, which make up the integral lighting solution that gives light to the 10 stations on line 6 along a 15.3 km route.
The main objective of the project was focused on enhancing and integrating the lighting system into the architectural plan. A lighting approach was proposed to accompany passengers on their journeys through the design of an integrated luminaire that would give continuity to the language of light. We also worked to achieve a good optimization of light intensity, as well as energy and maintenance optimisation.
The sustainability of the proposed solutions was one of the cross-cutting requirements that guided the main decisions of the entire project, accordingly, this line will make 6 out of every 10 trips using wind and photovoltaic energy.
Two types of lighting were differentiated in the project: architectural lighting and functional lighting.
Architectural lighting was considered to be the one intended for the areas of public access and to areas relevant for their integration into the stations' architectural layout. The specific objectives of each of the zones were as follows:
Squares and exterior: to work with urban and pedestrian lighting which would accompany passengers on their way round. To meet that need, we mostly used our Niu LED and Smap lights. Meanwhile, it was also required to highlight the vegetation and provide signposting. In this case, we used B-side LED beacons.
Aedicule: In this space, the objective was to highlight the volumes by projecting light from the inside in order to raise the ceiling with indirect light and generate shielding. STGO structures were installed in this space.
Entrance area and ticket office / lockers: In this space, which sometimes featured double or triple ceiling heights, the objective was to generate a large strip of retro-style lighting of intermediate volume and to incorporate lines of light. Here, Filmed structures were installed at different heights.
Bridge level and galleries: the requirement to be complied with in these spaces was to provide a continuous linear light to accompany passengers on their journeys. STGO structures were used again.
Platform Level: in this case, the space had to be illuminated by integrated linear luminaire with direct and indirect continuous light. Again, STGO was the product installed in this space.
Functional lighting meanwhile was considered to be the one intended for operational areas, services and technical rooms. In staff-only areas and corridors, continuous linear lighting was provided; in technical rooms and at under platform level, waterproof and easy to maintain lighting was provided.
One of the most important features of this project was the development of specially manufactured STGO luminaire, as mentioned above. The idea was to create an integrated linear luminaire that would provide direct and indirect light for the platform sector and direct light for the bridge and gallery areas. The idea of direct and indirect lighting for the platform area arose as a response to the desire to provide a functional light over the waiting and circulation area, and an ornamental light towards the upper part of the vault, where a white enamelled vitrified steel covering would be installed, with a reflectance of between 80 and 90%.
This luminaire, installed at a height of 3.5 metres, was composed of an LED system and a design that allowed it to house its own power conduits, as well as making it possible to channel and integrate services feeding off weak currents such as the surveillance and emergency signalling circuit.
At Lamp, we are very proud to have been able to participate in this complex project that has taken many years of work and will benefit over a million people.
Gallery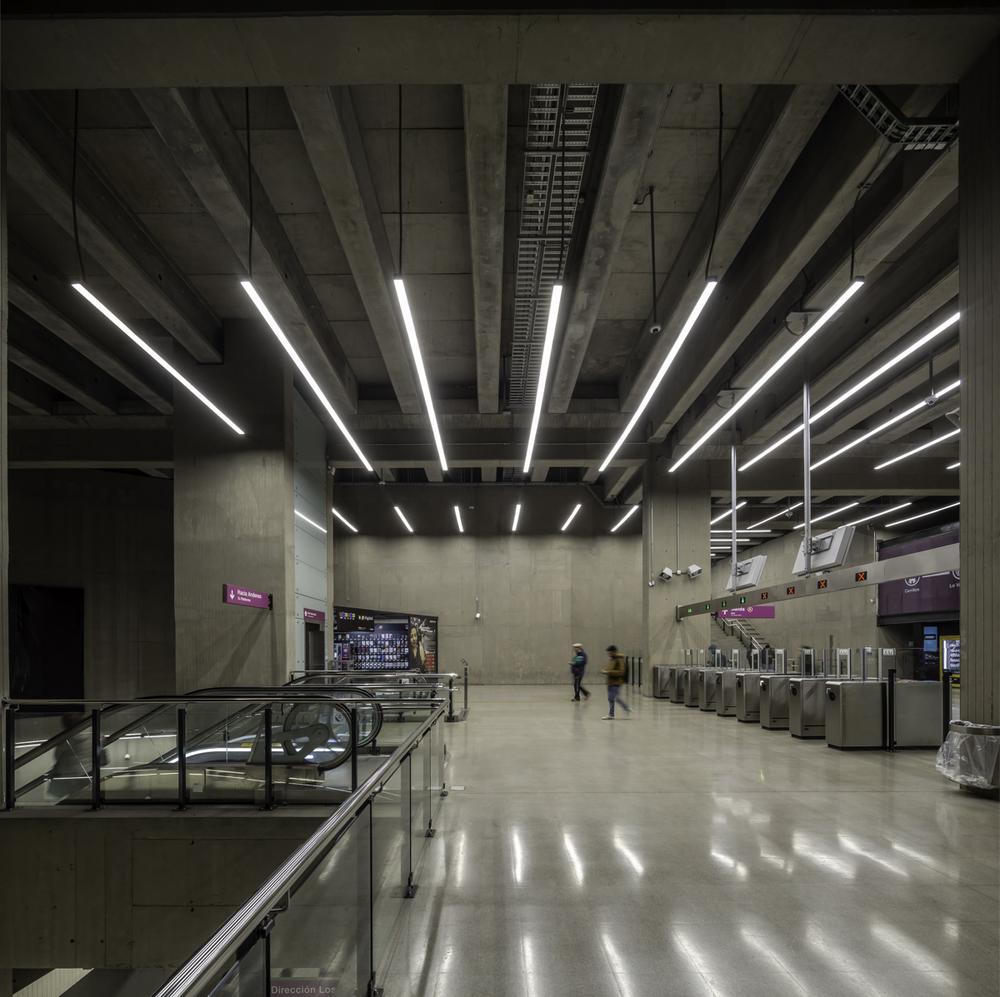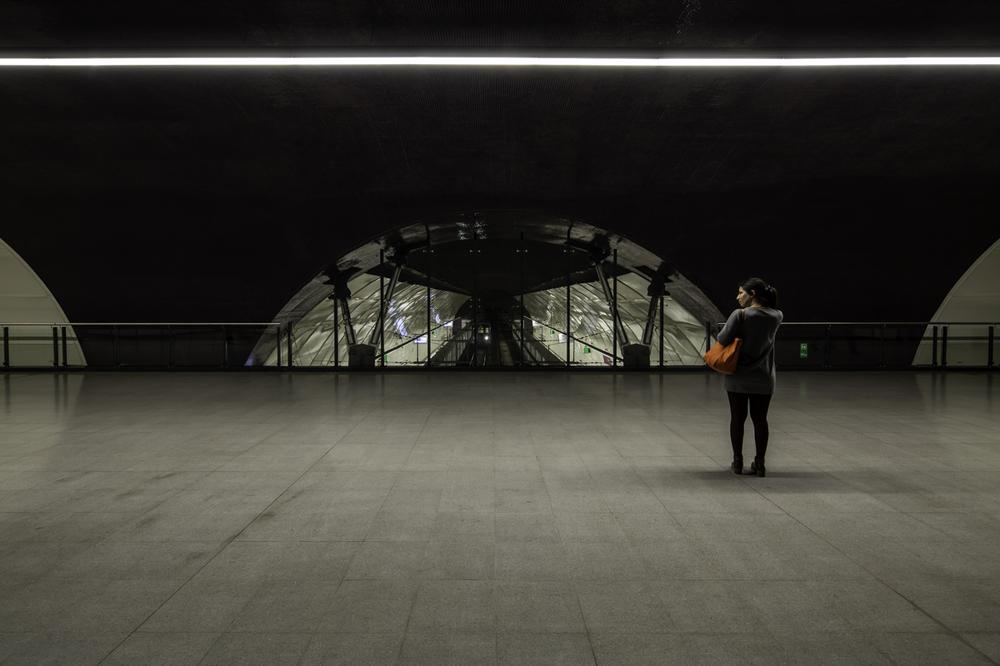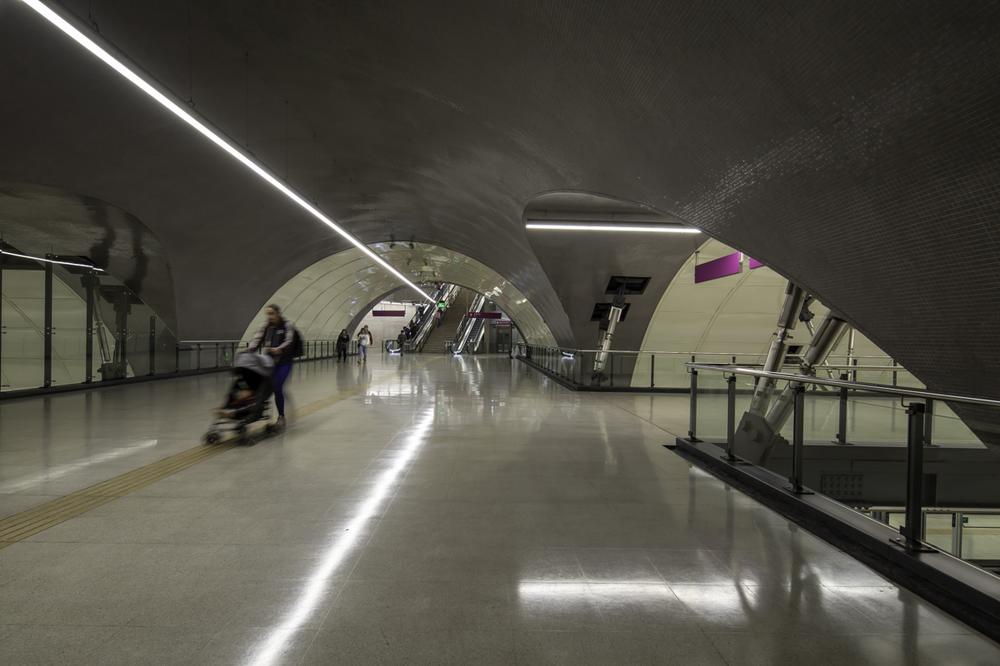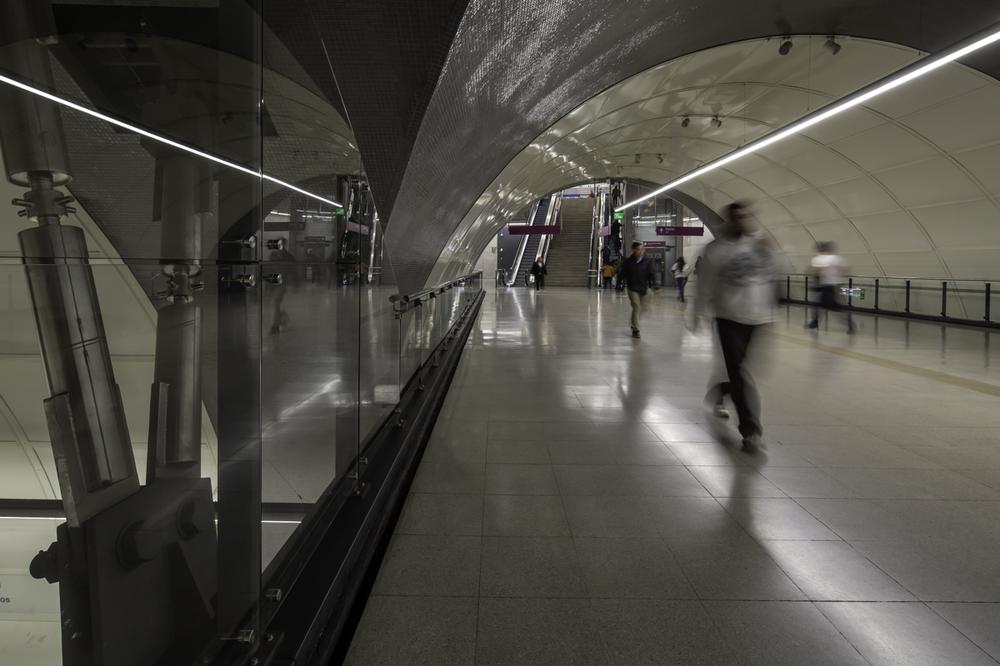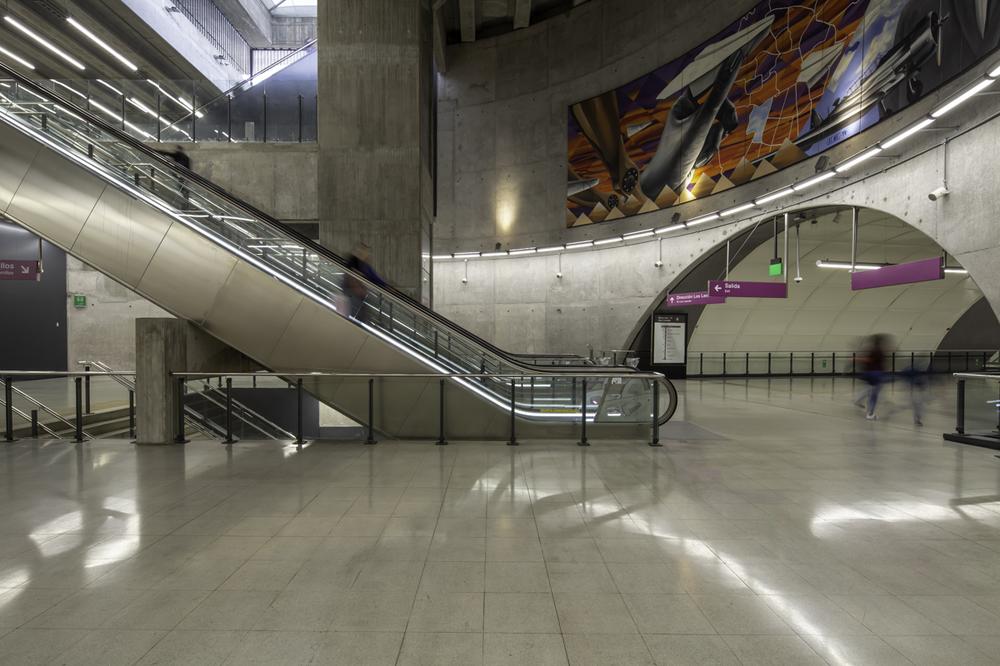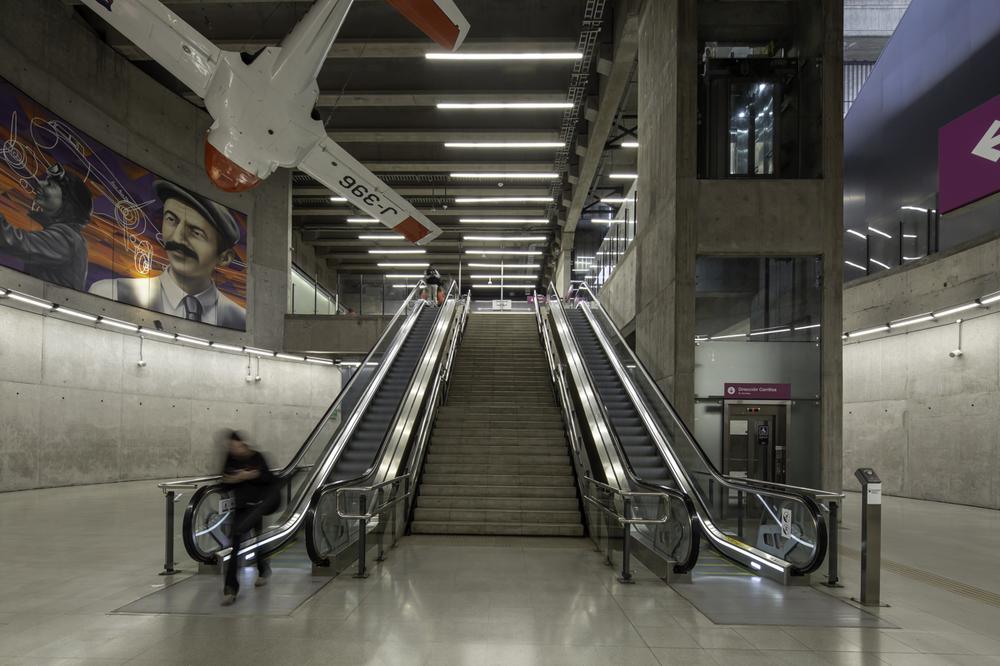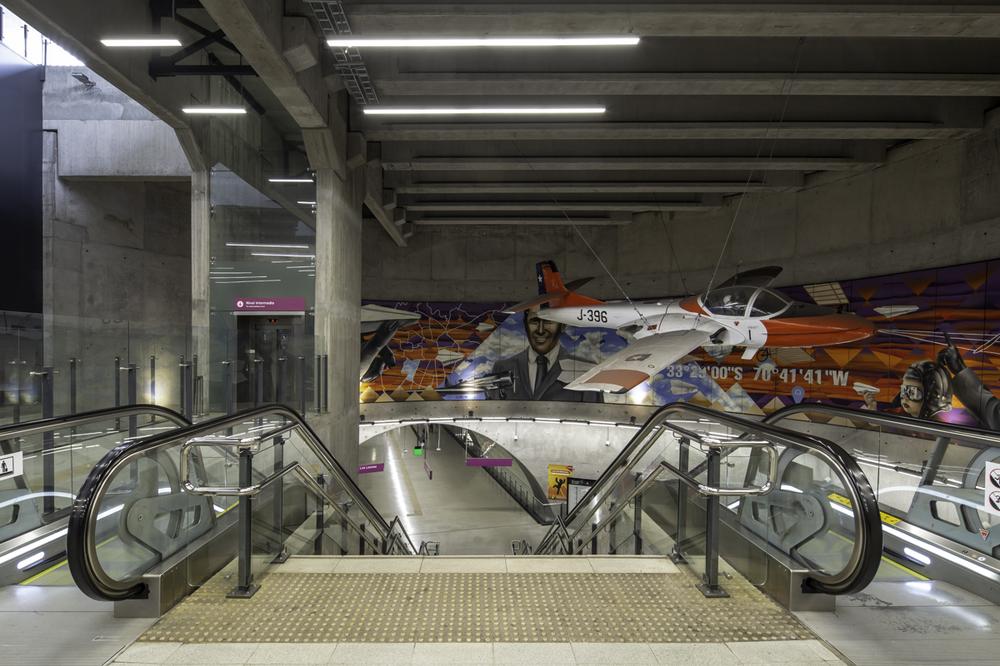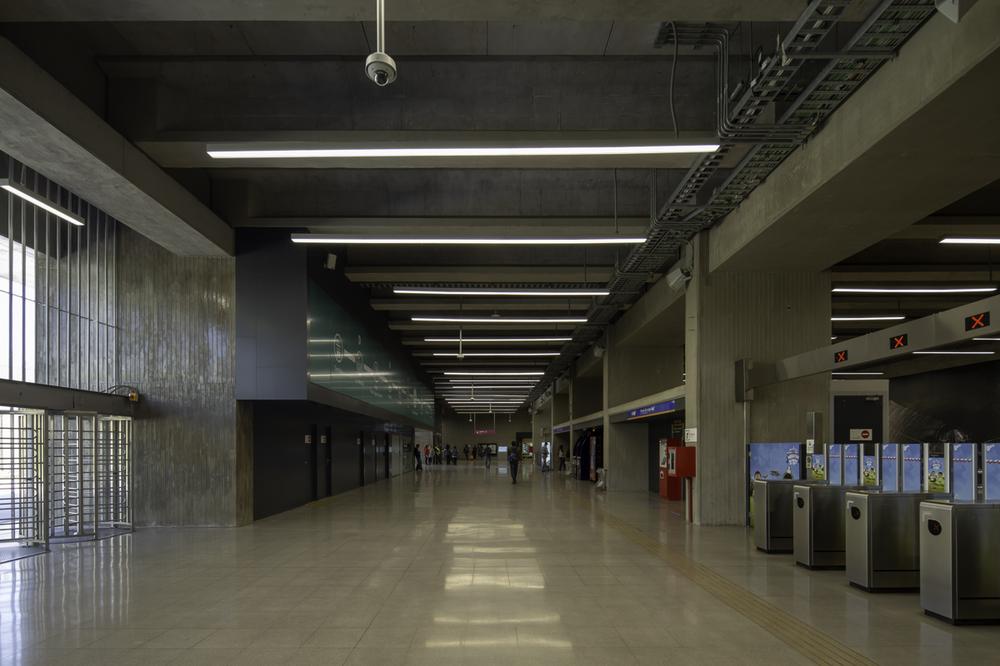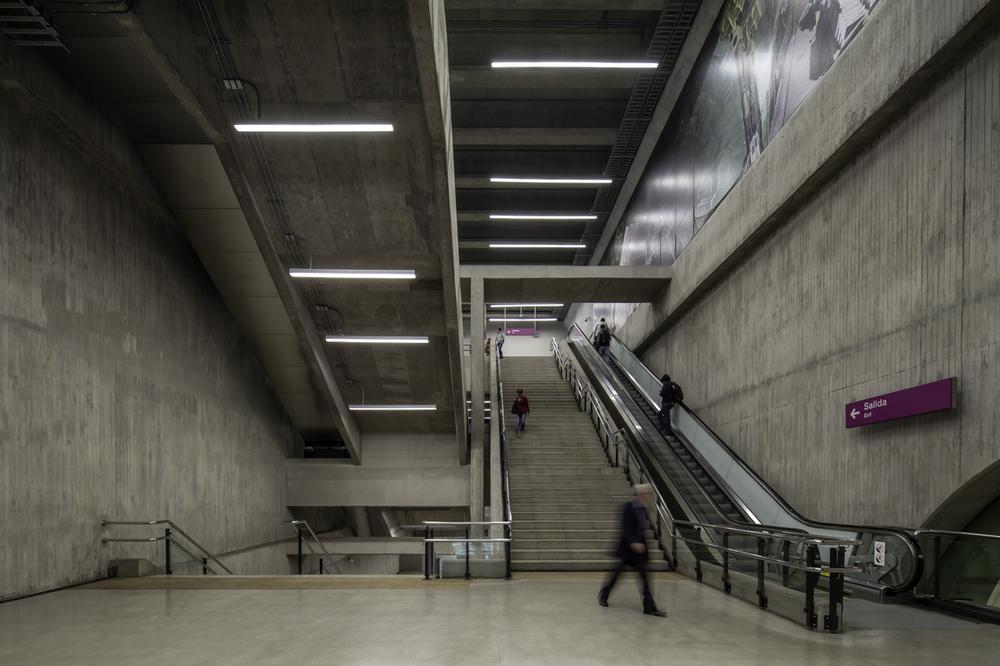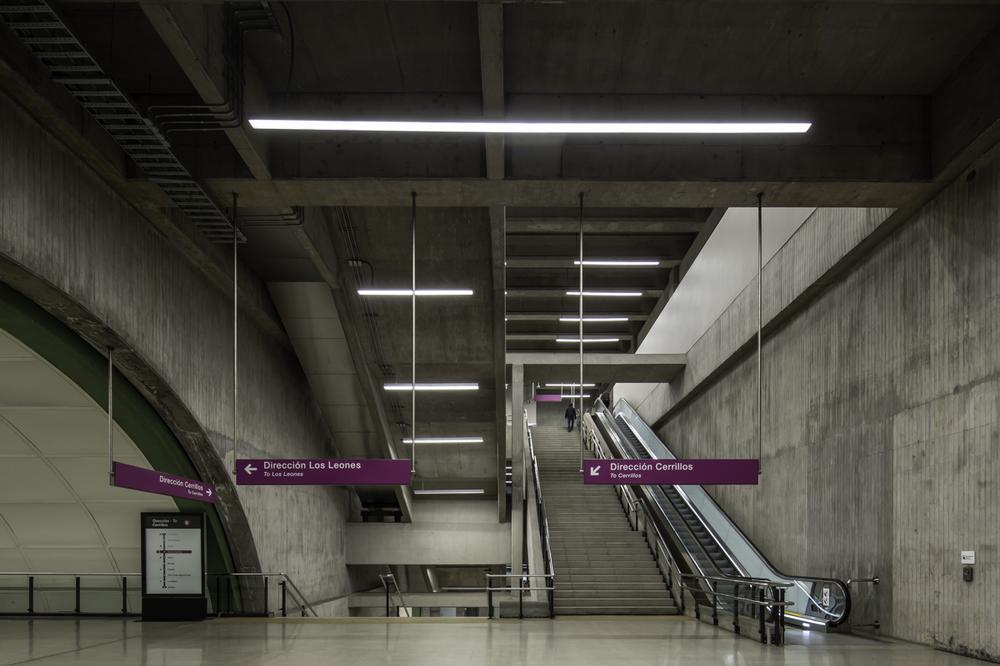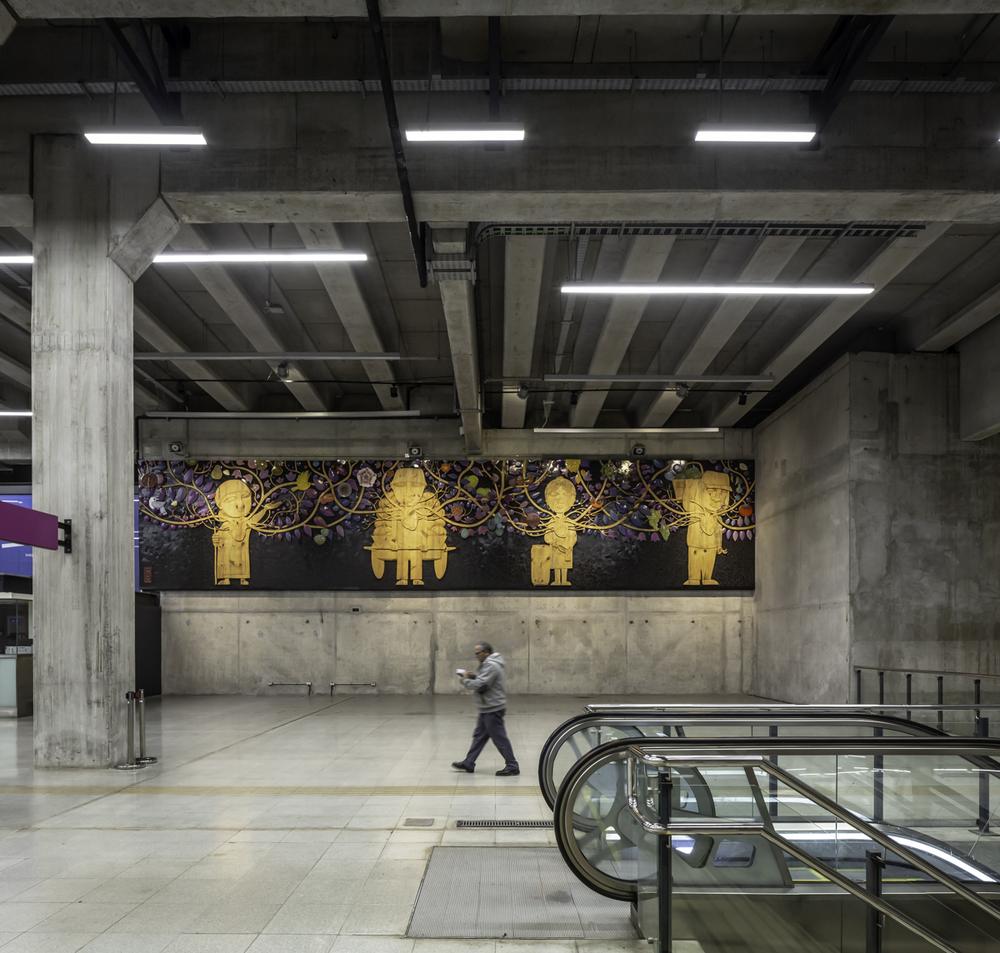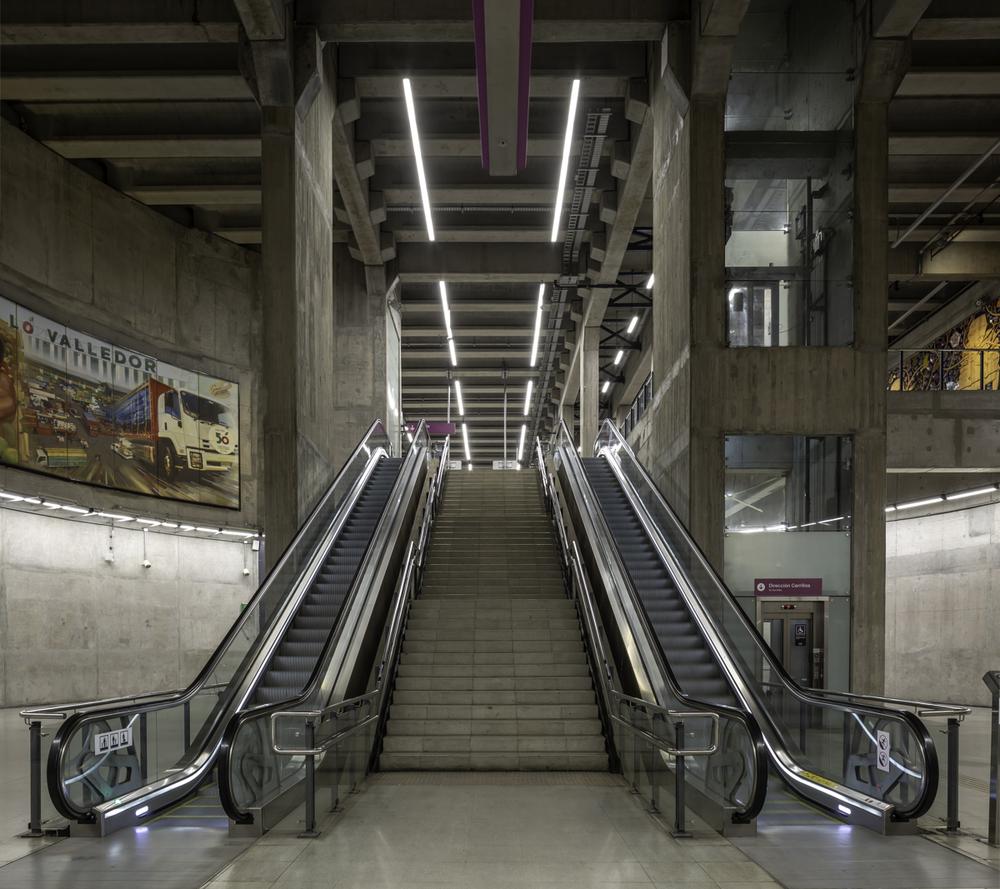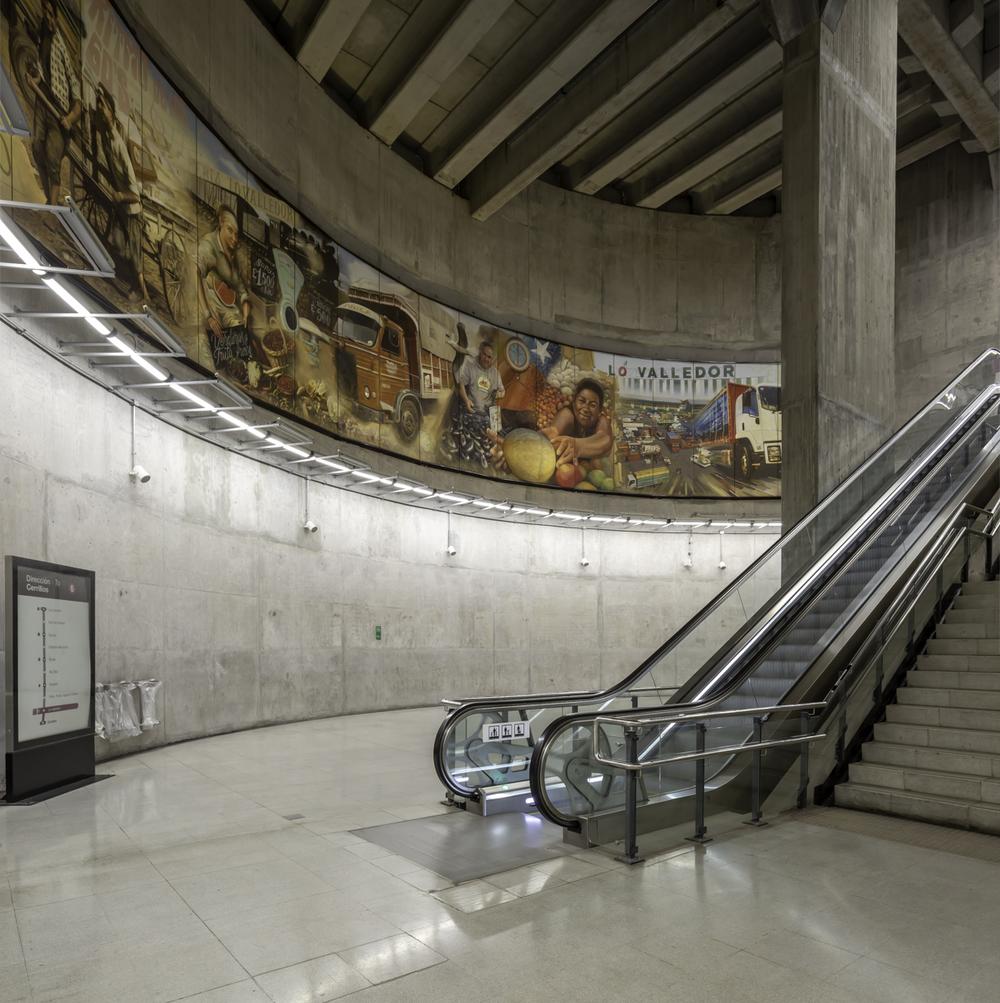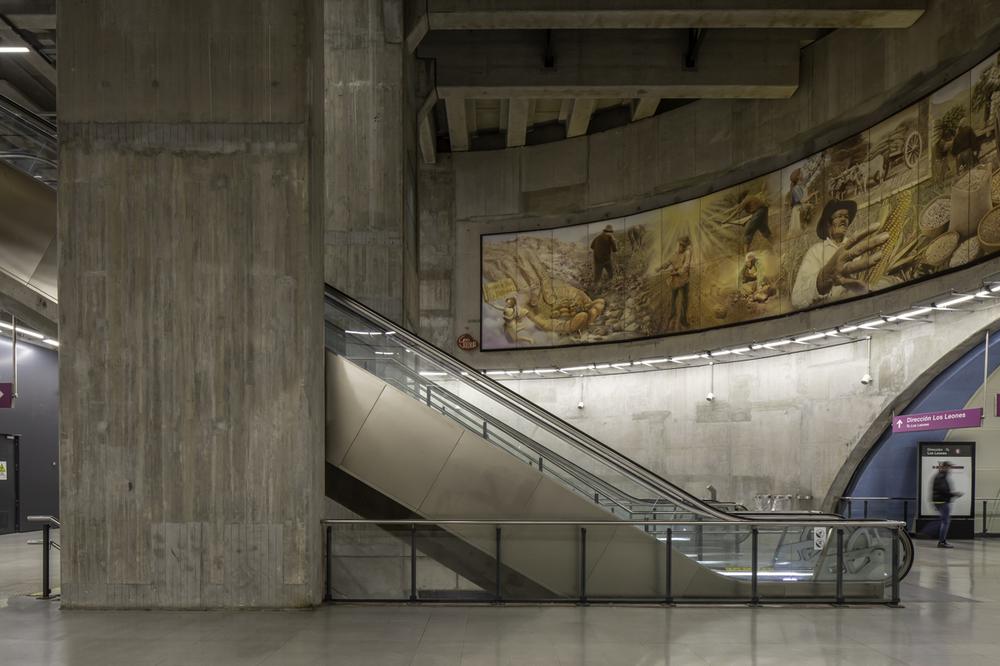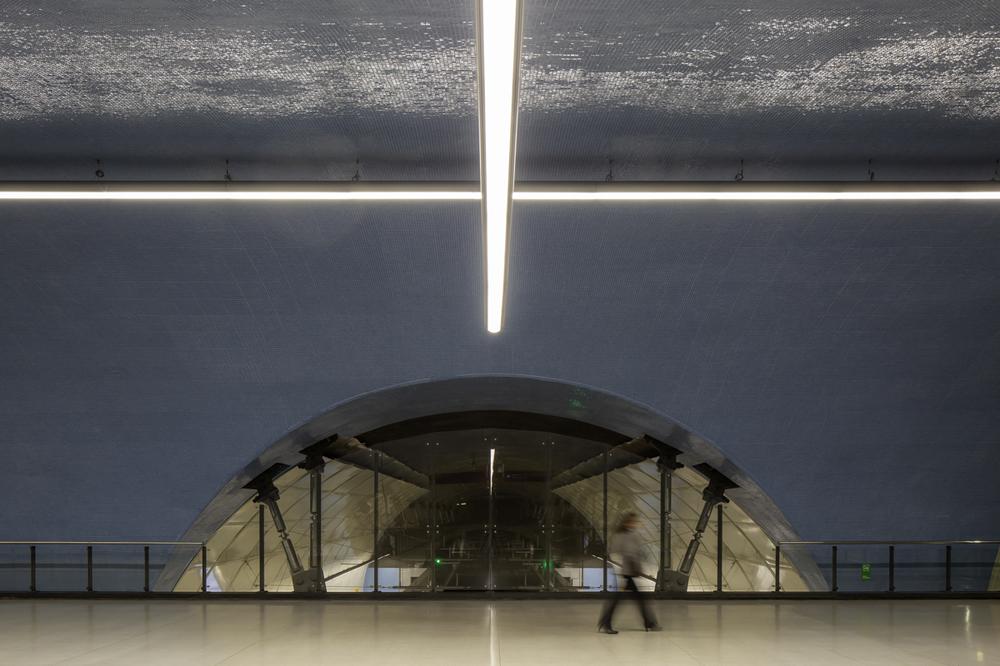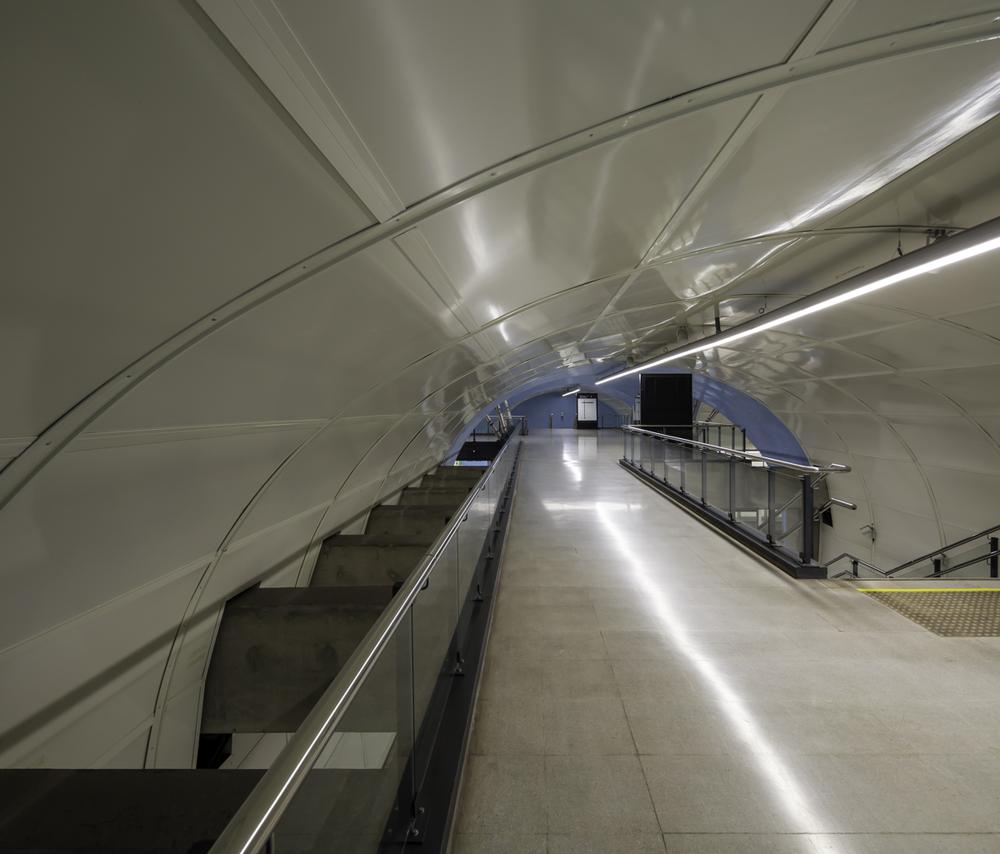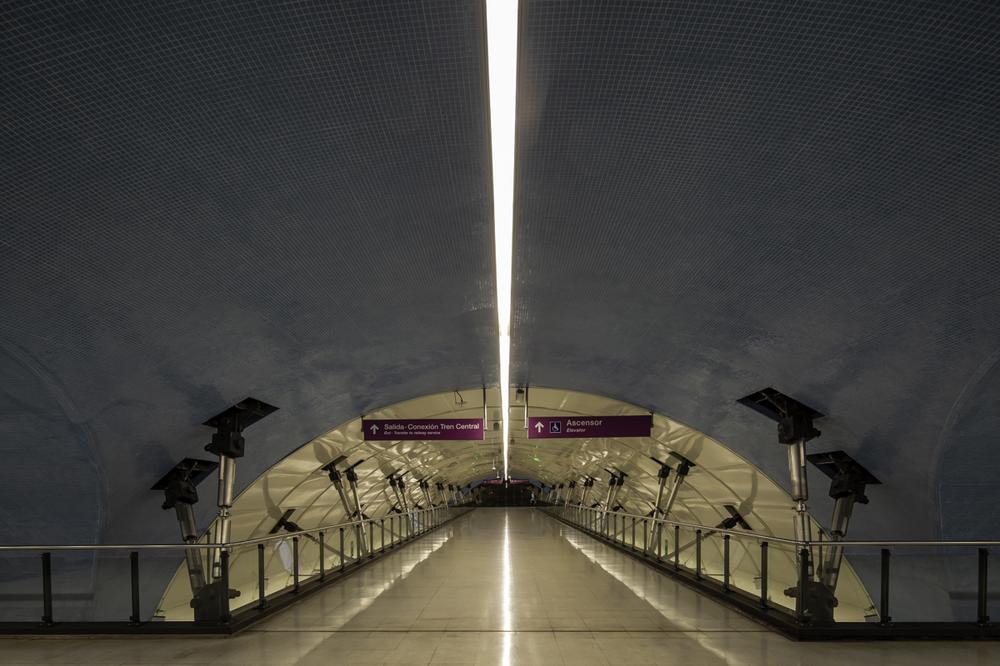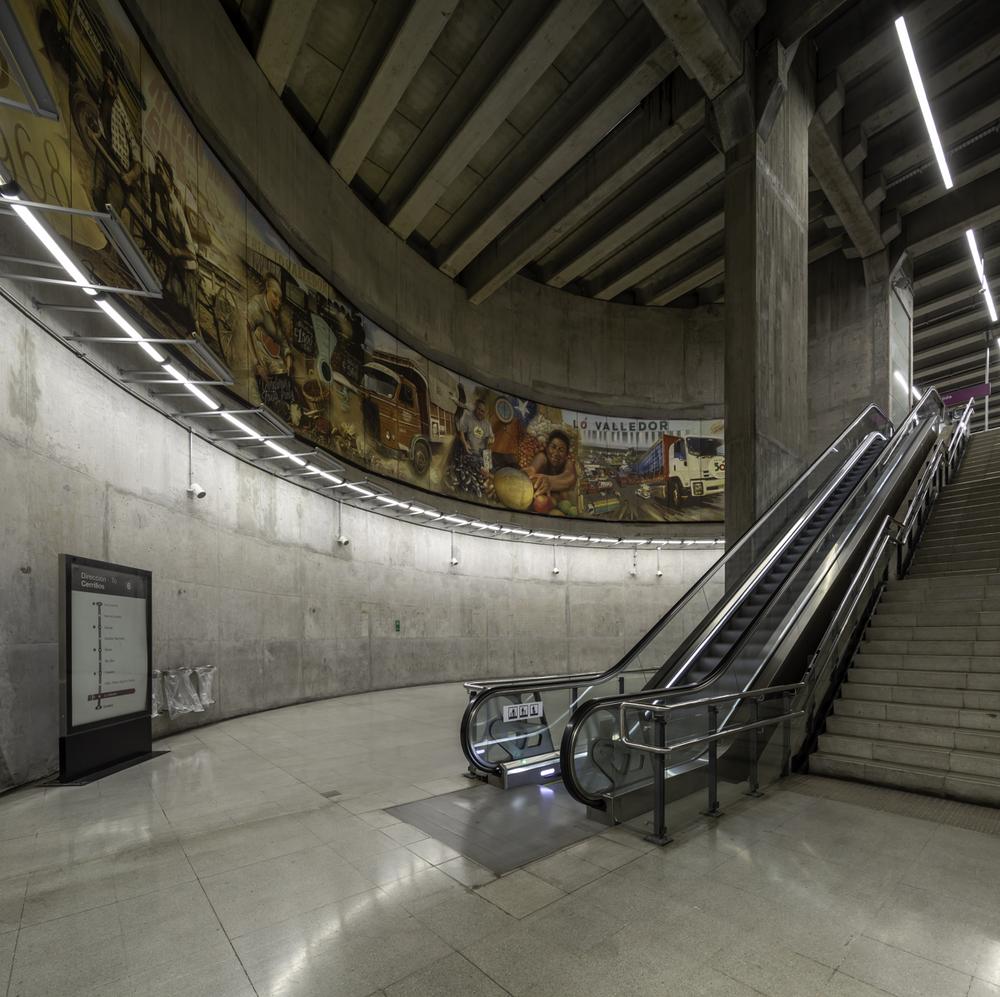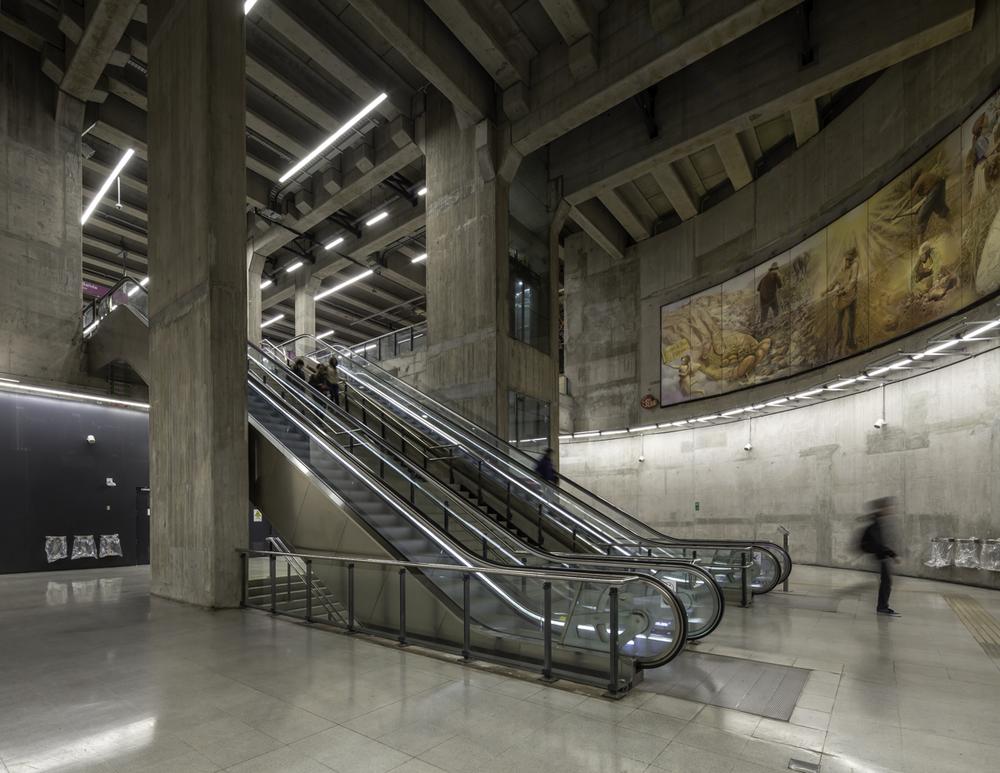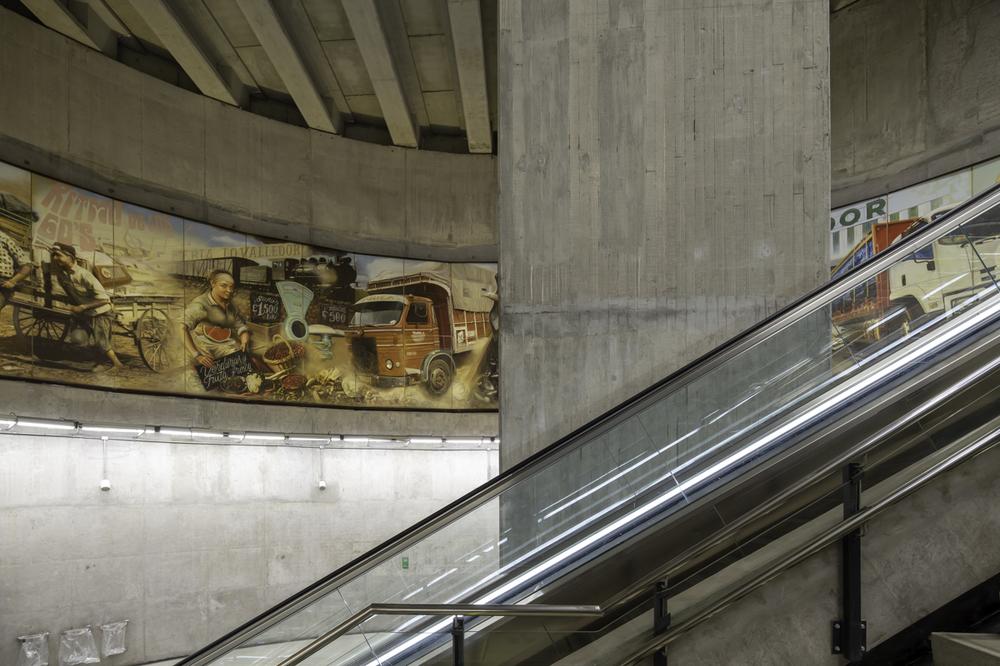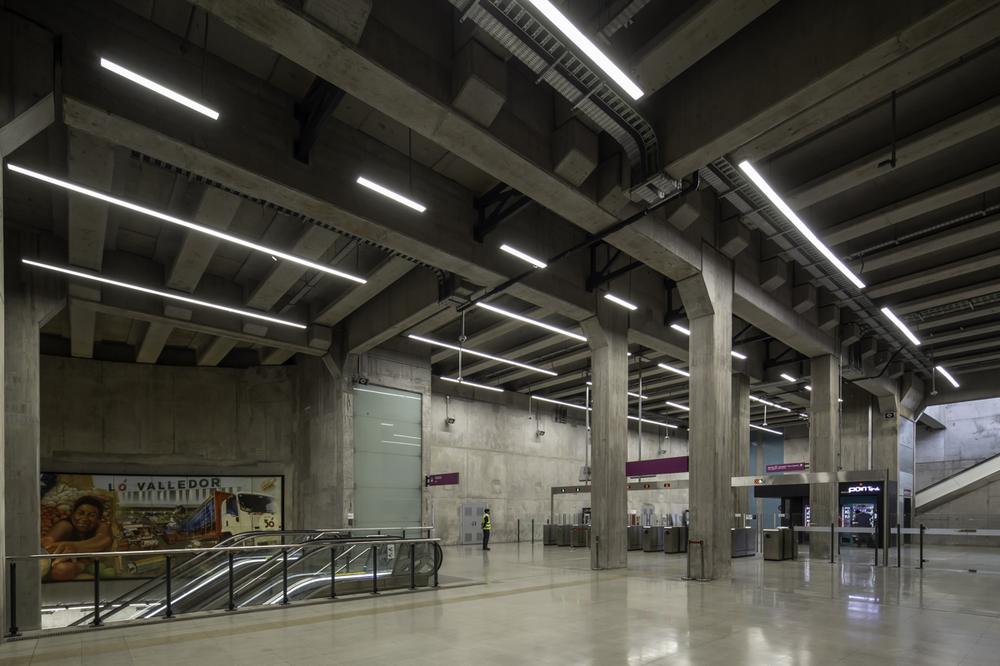 Do you need more information?
We can help you
Contact