Cardiac Hospital Hisham A. Alsager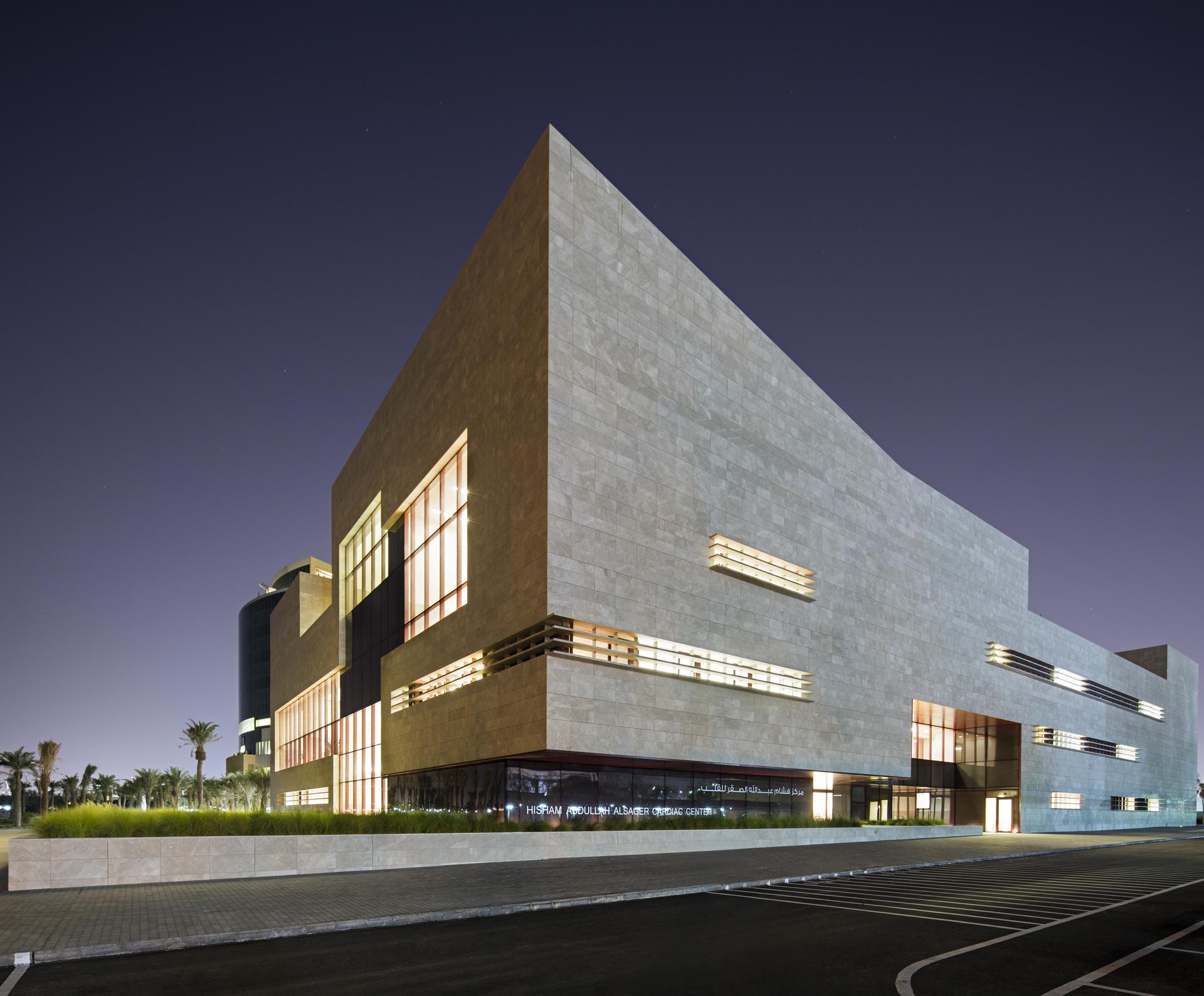 Architect: AGi architects
Builder: BAC Combined
Year: 2016
Lamp Solution: Fil +, Kubic, Mini Kubic, Flat, Hermetica, Mini Proa
Photography: Nelson Garrido
Cardiac Hospital Hisham A. Alsager
The objective, when Hisham A. Alsager Cardiology Hospital was designed, was to realise a positive space that could act as a place of social activity, rather than merely a hospital centre. The anatomical scheme of the heart and its function in the entire human body was the theme employed in designing the project.
The main lighting challenge in this project was to conform to such an exquisite architecture that required custom-made Fil + profiles that would be able to adapt to different lengths depending on the particular space. At Lamp, as experts in profiling, we are able to manage to all the specific needs of a project. We manufactured almost 300 profiles of 17 different lengths. We also creatively devised an application for our Mini Proa solution to be utilised in the water area which provided the space with indirect lighting.
At an architectural level, instead of treating the exterior design, according to the volumetric study, as a hospital construction (purely functional, containment volumes), an approach closer to socio-cultural elements was proposed, where a stone frame was built, marked by two large red openings in the façade, which invites users to access the interior of the building and hints at what users will find once they are inside. Moreover, this stone environment is what provides us with the necessary protection against the harsh Kuwaiti weather conditions, guaranteeing high levels of sustainability and low maintenance costs.
In the interior space, we encounter a large triple-height central atrium in which is contained waiting areas as well as public circulation spaces; a red-coloured space that is generously illuminated with natural light via different glassed patio areas, which allows for a soothing and hospitable experience, in contrast with other hospital building designs.
The area for medical consultations, grouped in three levels in the south wing of the building, consists of two operating areas, a consultation room and a designated waiting area. Each of these areas is organised around a small glassed patio that provides lighting and natural ventilation, while also providing each area with a maximum of privacy.
Specialised rehabilitation, research and management services for the centre are strategically located in the north wing of the building. They can be opened to the outside and allow for direct views of Kuwait Bay as well as offering optimal lighting conditions.
In the interior, the selection of materials is also based on functional criteria and governed by local conditions. The floors and baseboards in the public areas are an extension of the exterior stonemasonry, that then converge with metallic red wall cladding panels that make up the main atrium and the surrounding patios. In contrast, areas of restricted access for the hospital staff, which have higher bacteriological and sanitary control requirements, are finished in vinyl and follow a colour coded scheme that helps to distinguish the different departments and allow for better orientation within the building.
The architectural discourse in this case has a clear sensorial vocation, which especially takes into account the specific needs of its users: patients and workers, trying to facilitate and ease their passage through the centre as much as possible.
Gallery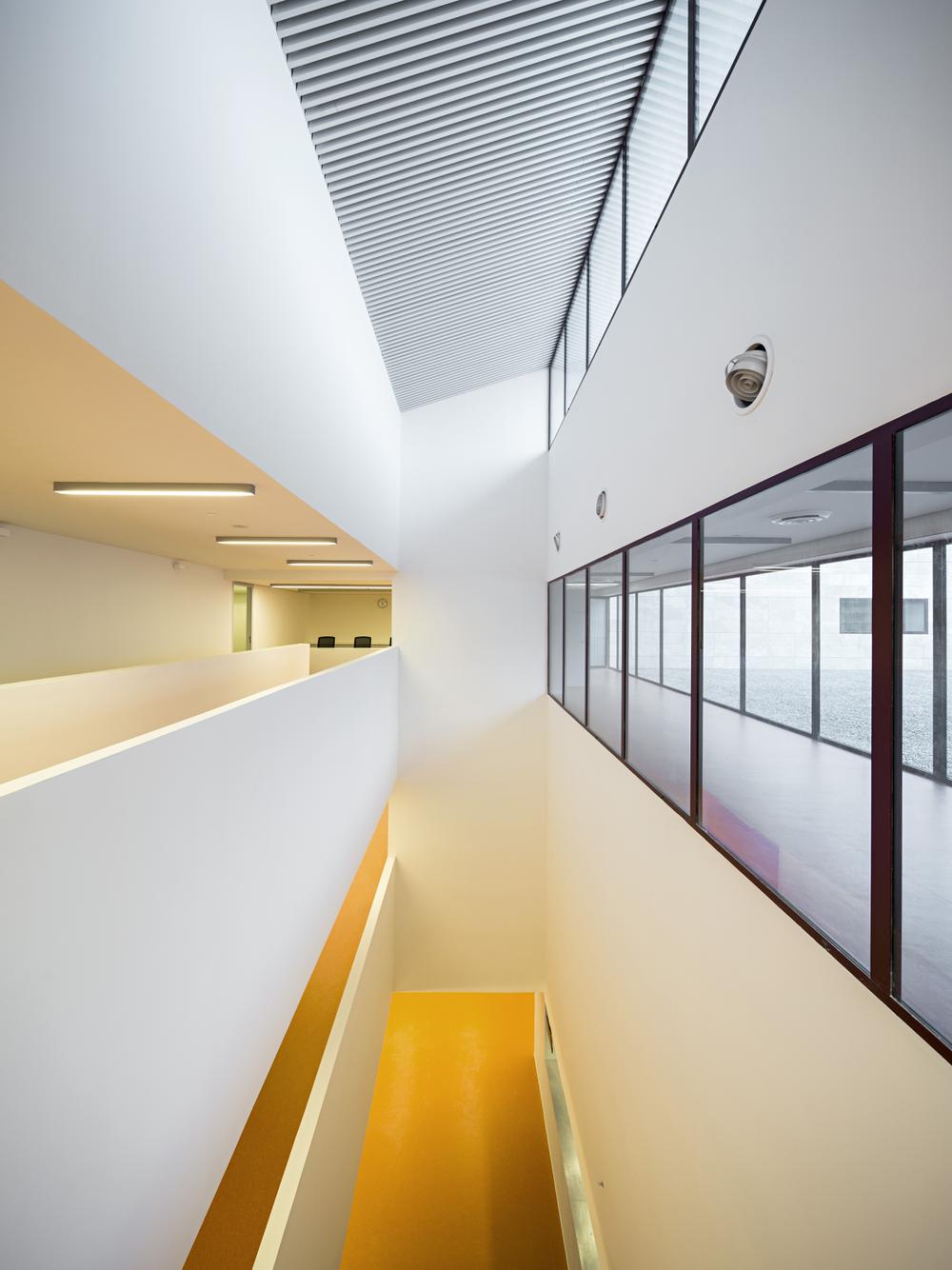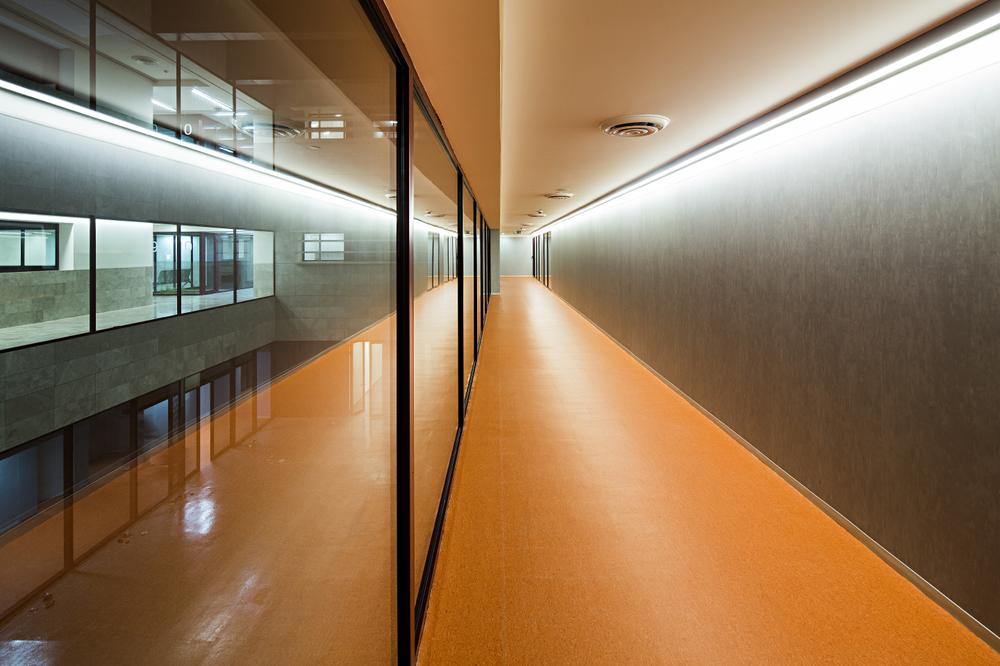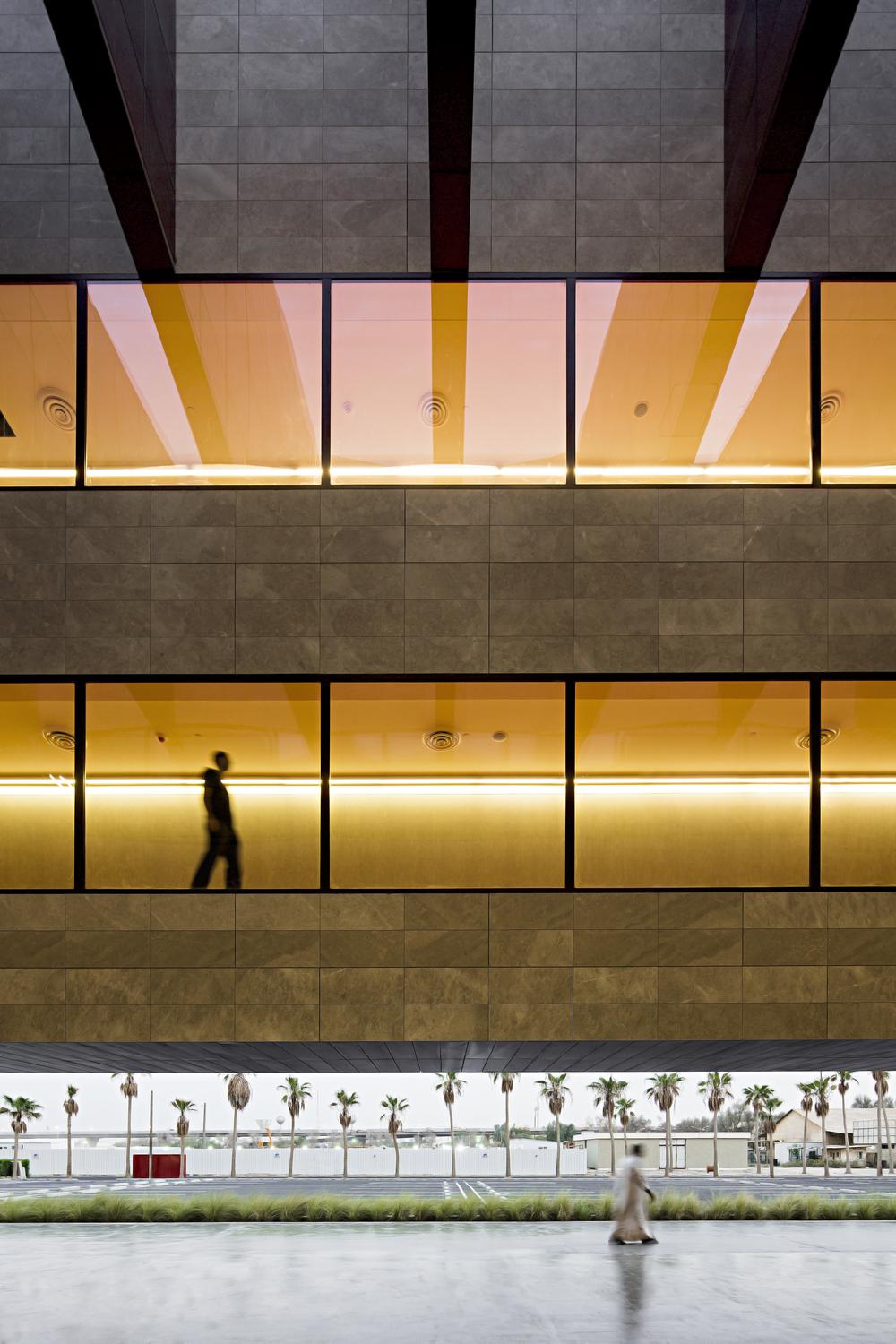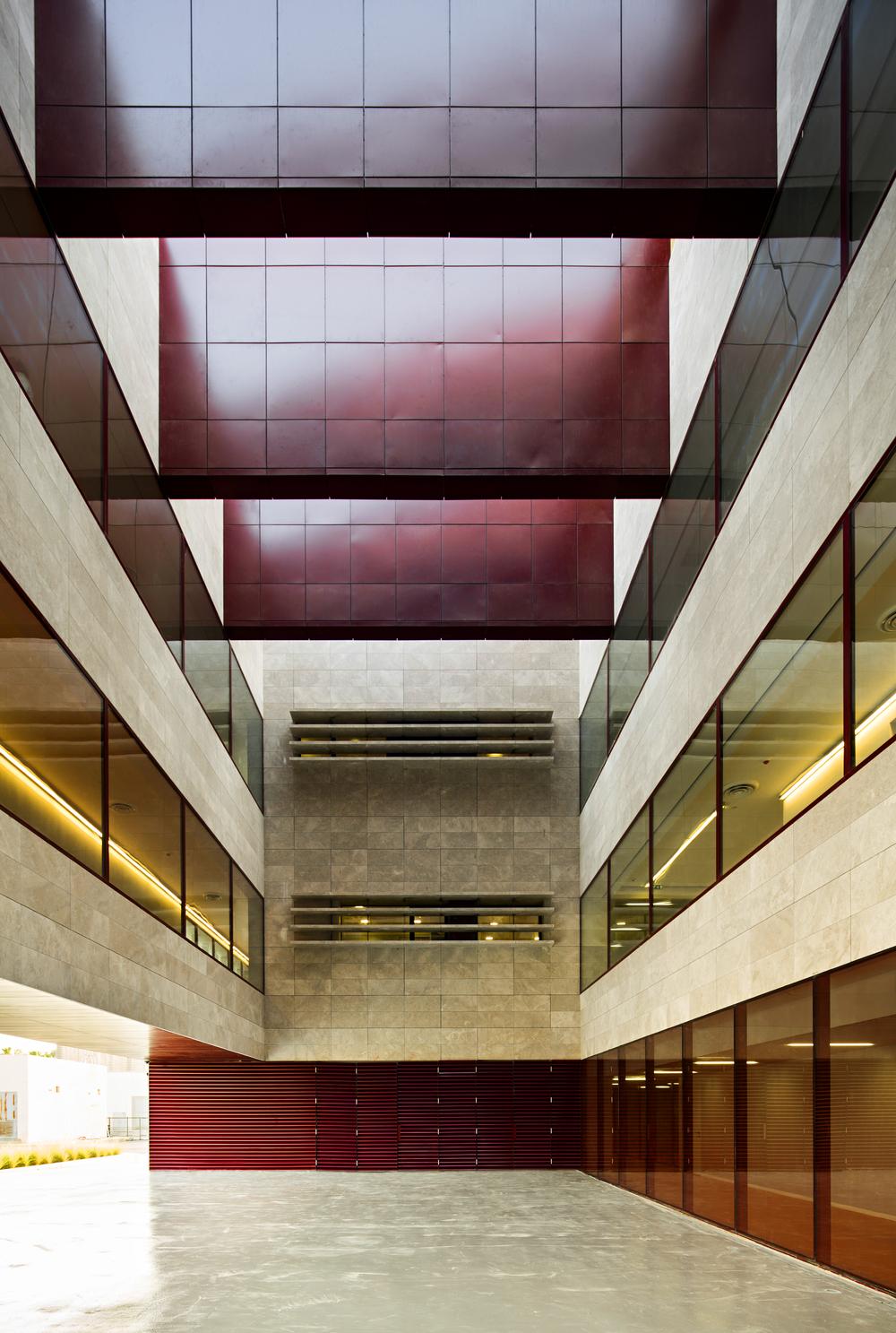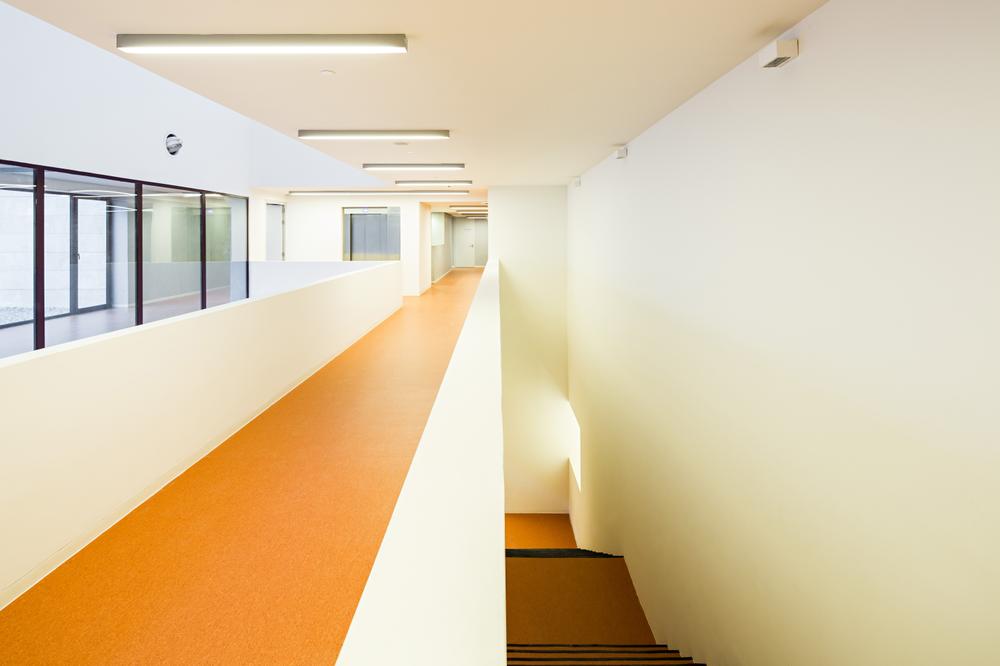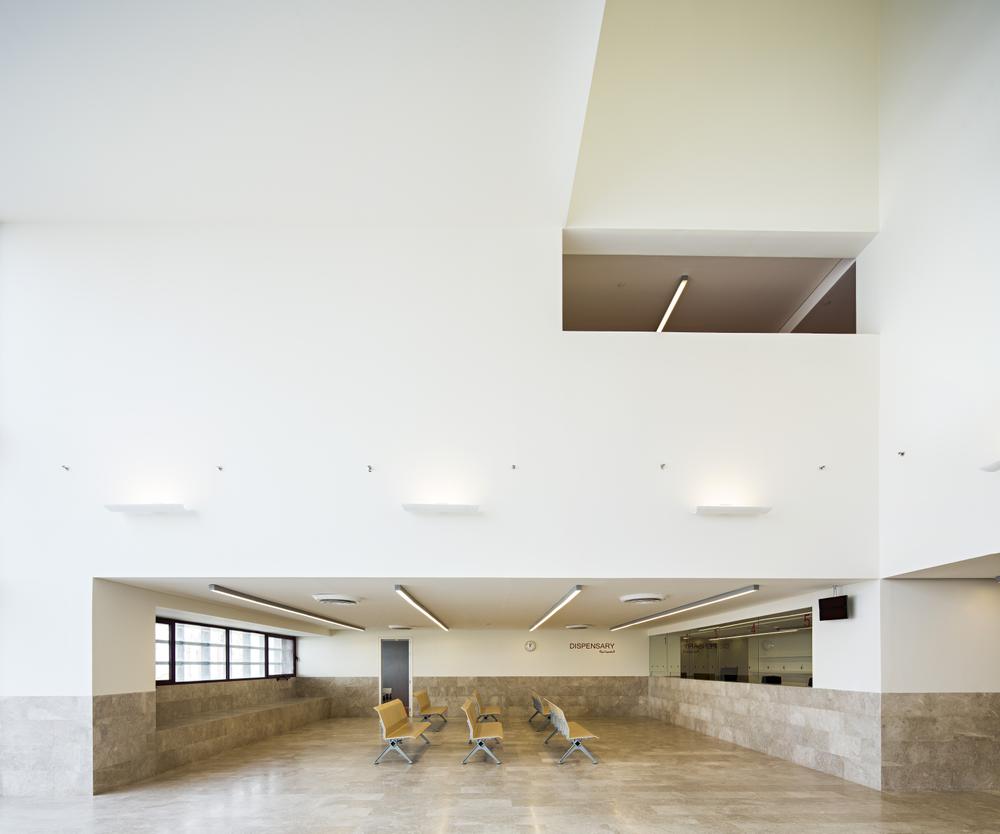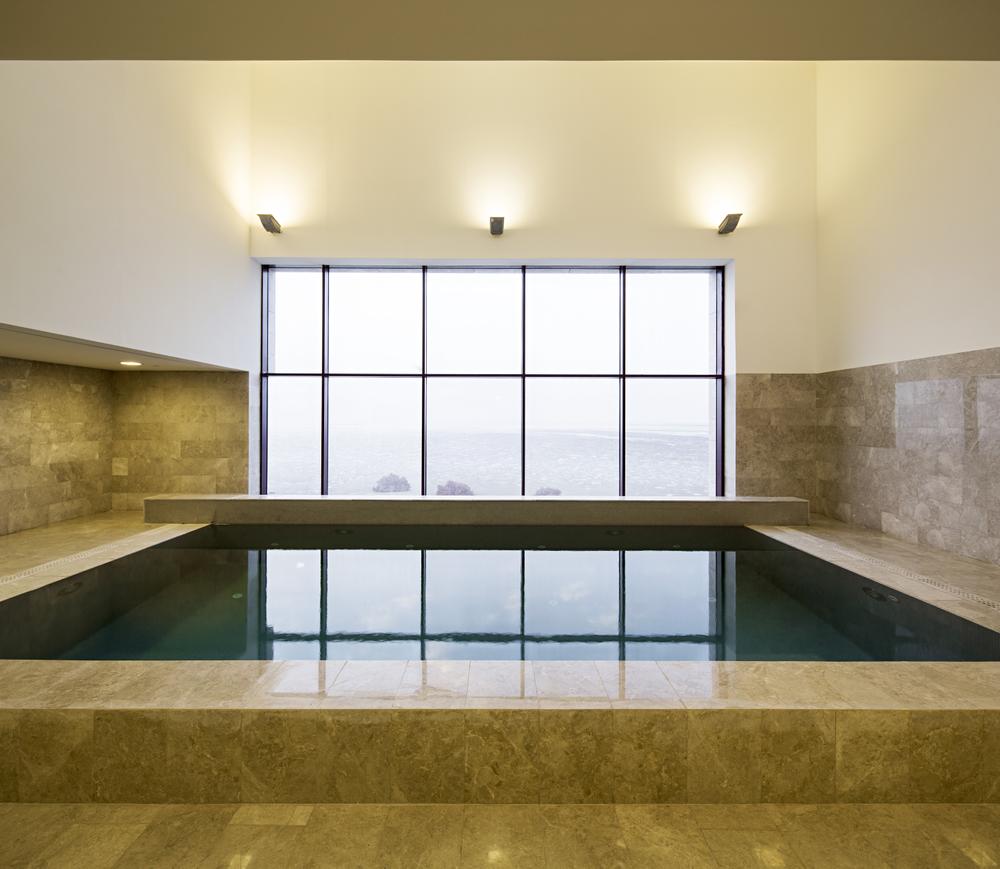 Do you need more information?
We can help you
Contact