News
Lamp launches the new Ocult System configurator
We're premiering! With the aim of offering more and better customer service, Lamp has launched a new tool designed to help our clients and collaborators configure specific lighting solutions for each space. Ocult System now has its own configurator!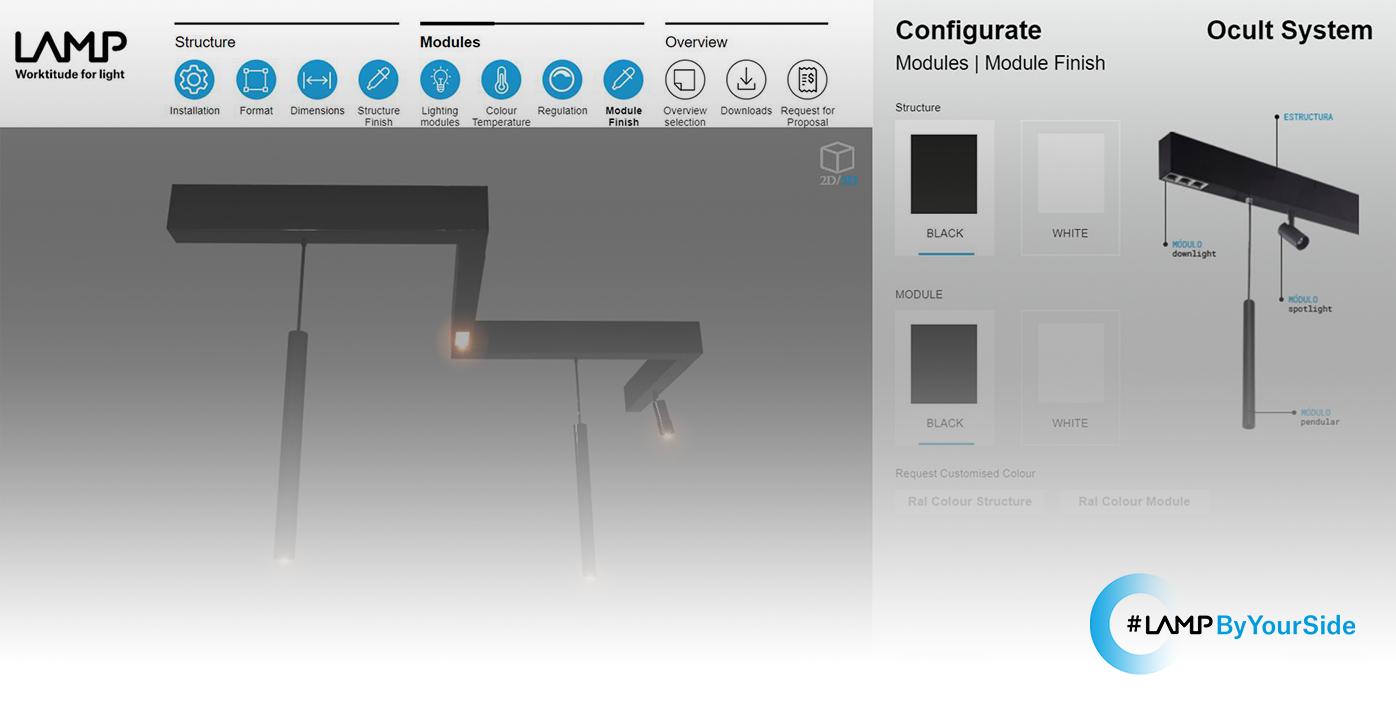 Ocult is a family of Lamp products that consists of modular downlights and a configurable structure, which allows for the integration of different lighting modules, such as linear downlights, accent spotlights, and suspended luminaires into the same structure, with different possible finishes, lengths, and flows. All these parameters can be easily configured from our new configurator. 
Furthermore, once the configuration is complete, you can request a quote from the Lamp sales team or download the parts list for your system as well as all the technical information (photometry, technical sheets, among others.). You can now solve all the multiple needs that may arise from a versatile and polyvalent space in the simplest way.
Remember, one of the Ocult family most important characteristics is the optics design quality, with a shielding angle of 33º that allows us to obtain a <15 or <19 UGR depending on the optics (for 4H 8H 70/50/20), providing good visual comfort.
So, what are you waiting for to try it out? The product is worth it and you will love the tool. You will find this configurator in the Ocult System product page on our website.