Ocult System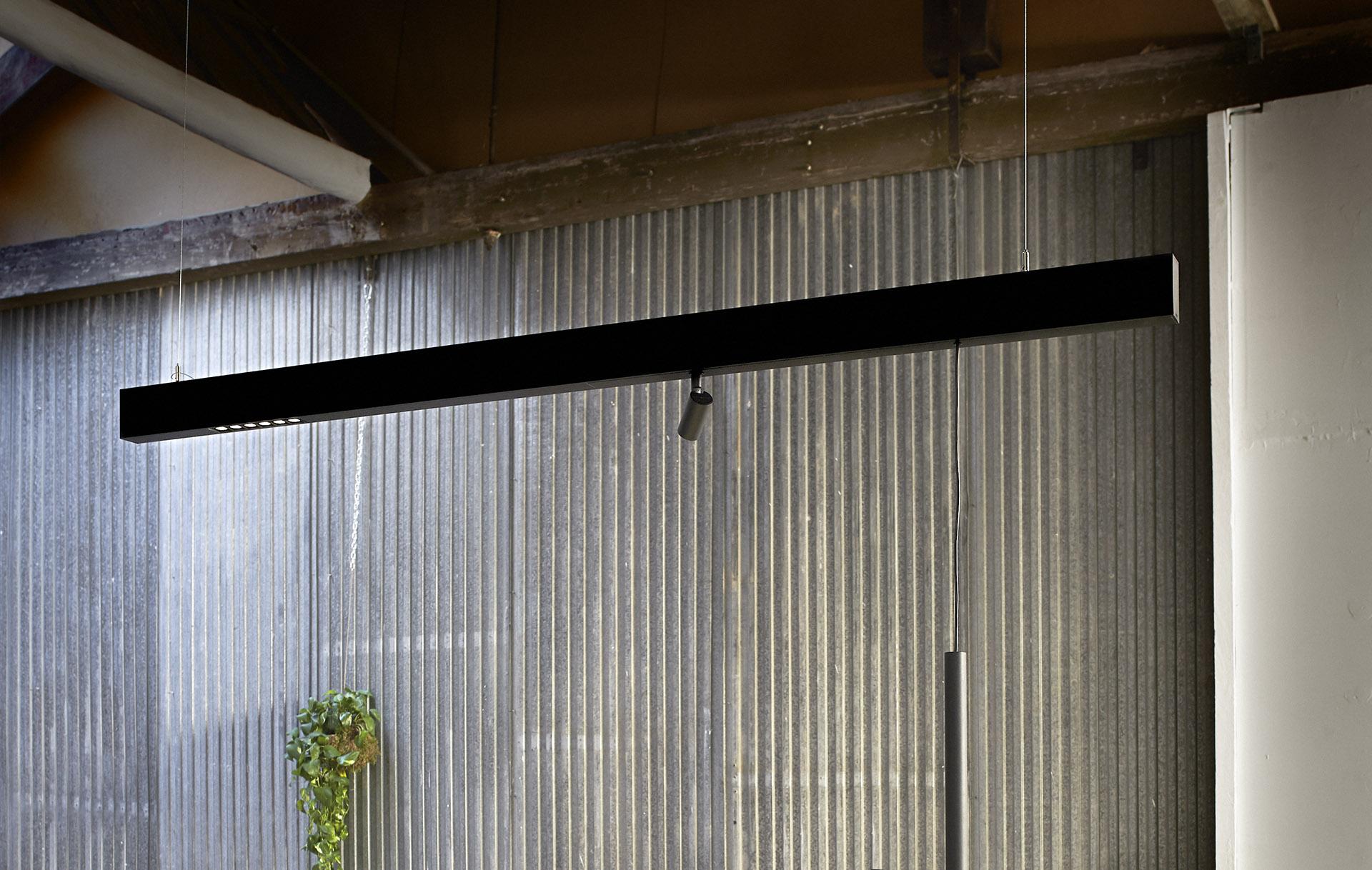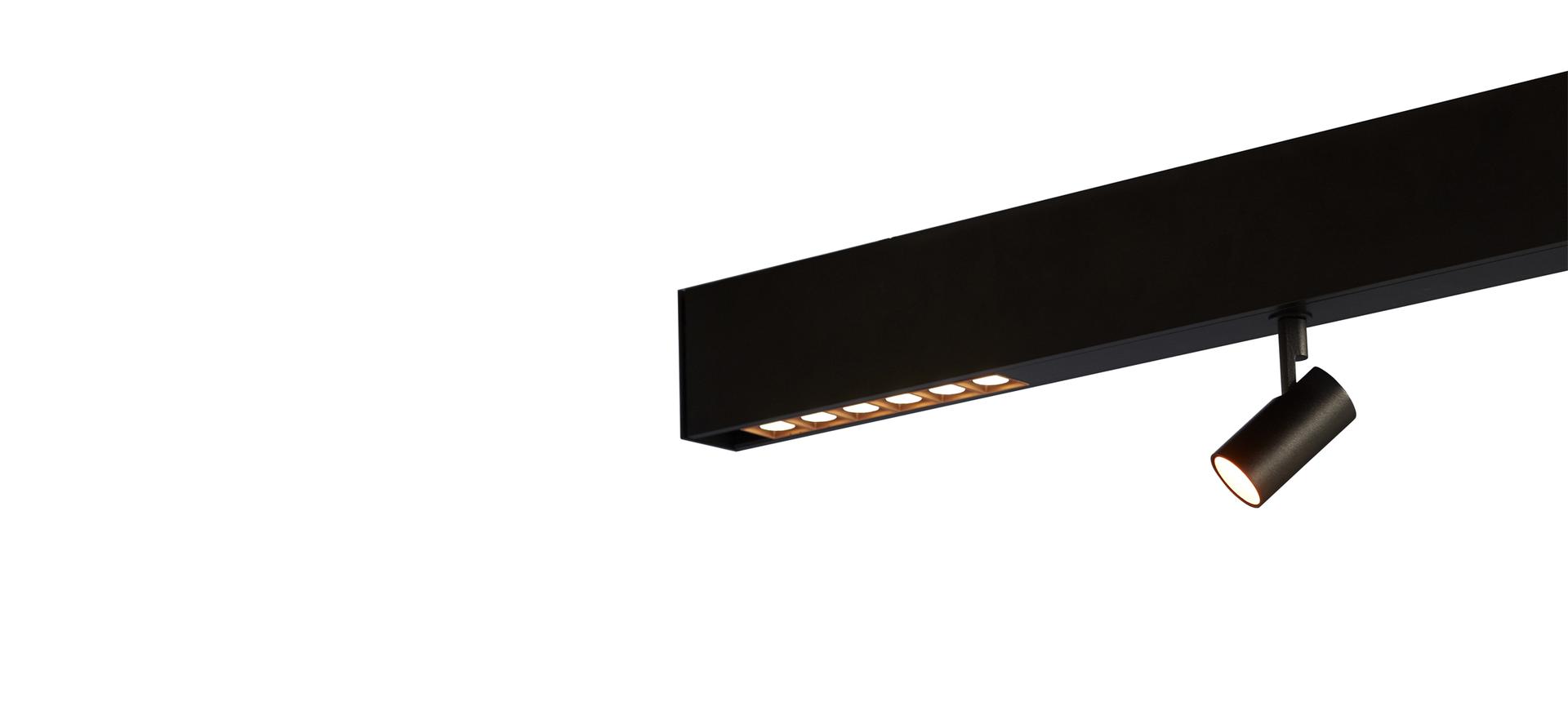 Ocult System is a modular system that allows the integration of different linear downlights, spotlights for accentuation and suspended luminaires, with different finishes, lengths and luminous flux.
The structure has two different installation alternatives: recessed with frame, suspended and surface. It is made of extruded aluminum and with two finishes (textured black and white).
The downlight modules are available with different color temperatures 3000K and 4000K and finishing (textured black and white), and integrates the driver and fast connectors inside the structure profile.
The spotlight module body is made of extruded aluminum that integrates the LED, the optic and the frontal decorative ring; possibility of different using optic accessories that allow manipulation of the light, elliptical lenses, honeycomb, cutters or protectors.
The pendent module it is made of extruded aluminum.
The downlight and spotlight modules have the possibility of four finishing for the secondary reflector or the decorative ring (metalized cooper, metalized silver, black and white finishing).
Products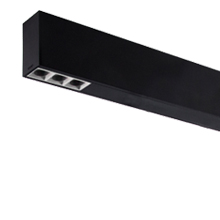 Family
Typology
Modules
Lm LED
Optic
CRI
K
Gear
Finishes
OS1
DO
Downlight
3
06
600lm
MF
MFL 24º
8
80
30
3000 K
N
ON/OFF
B
Black 02
6
12
1200lm
WF
WFL 48º
40
4000 K
D
DALI
9
18
1800lm
12
22
2400lm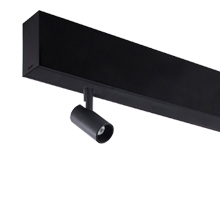 Family
Typology
Lm LED
Optic
CRI
K
Gear
Acc. Finishes
Finishes
OS1
SP
Spotlight
05
500lm
SP
SP 13º
8
80
30
3000 K
N
ON/OFF
B
Black
B
Black 02
MF
MFL 19º
40
4000 K
D
DALI
W
White 05
FL
FL 26º
10
1000lm
SP
SP 13º
MF
MFL 19º
FL
FL 26º
SS
SSP 10º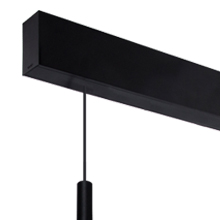 Family
Typology
Lm LED
Optic
CRI
K
Gear
Acc. Finishes
Finishes
OS1
PV
Pendular
05
500lm
SP
SP 17º
8
80
30
3000 K
N
ON/OFF
B
Black
B
Black 03
FL
FL 39º
40
4000 K
D
DALI
W
White 05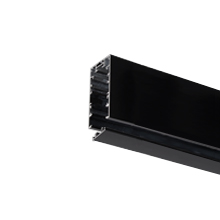 Family
Installation
Typology
Lengths
Finishes
OS
SU
Surface
PR
Profile
500
500mm
B
Black 02
RE
Recessed
600
600mm
W
White 02
700
700mm
800
800mm
900
900mm
1000
1000mm
1100
1100mm
1200
1200mm
1300
1300mm
1400
1400mm
1500
1500mm
1600
1600mm
1700
1700mm
1800
1800mm
1900
1900mm
2000
2000mm
Custom-made possibilities






To obtain recommendations on how to remove the luminous source at the end of its life in accordance with Directive 2012 19/EU of the European Parliament and of the Council, request
info·lamp.es
Do you need more information?
We can help you
Contact