Ocult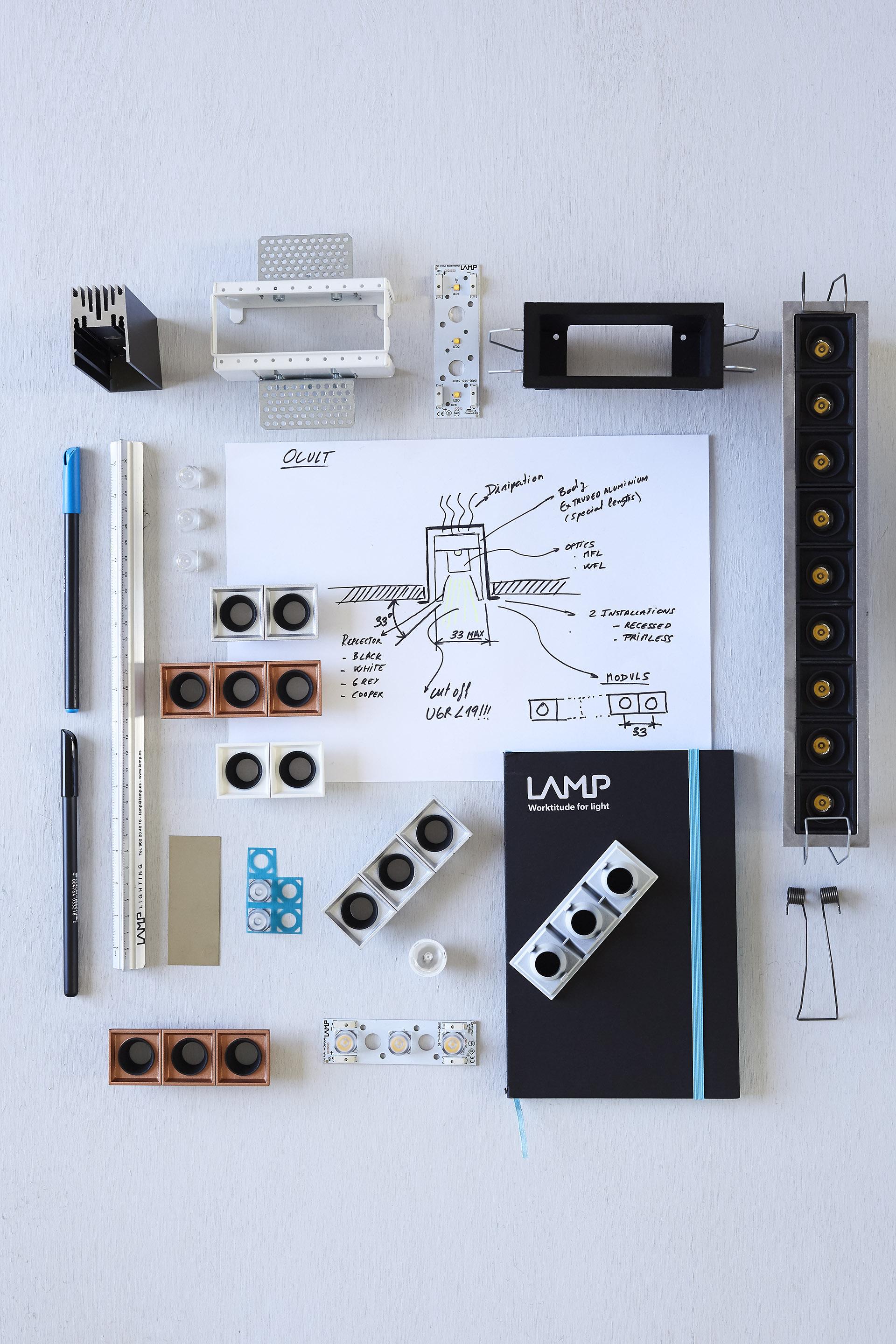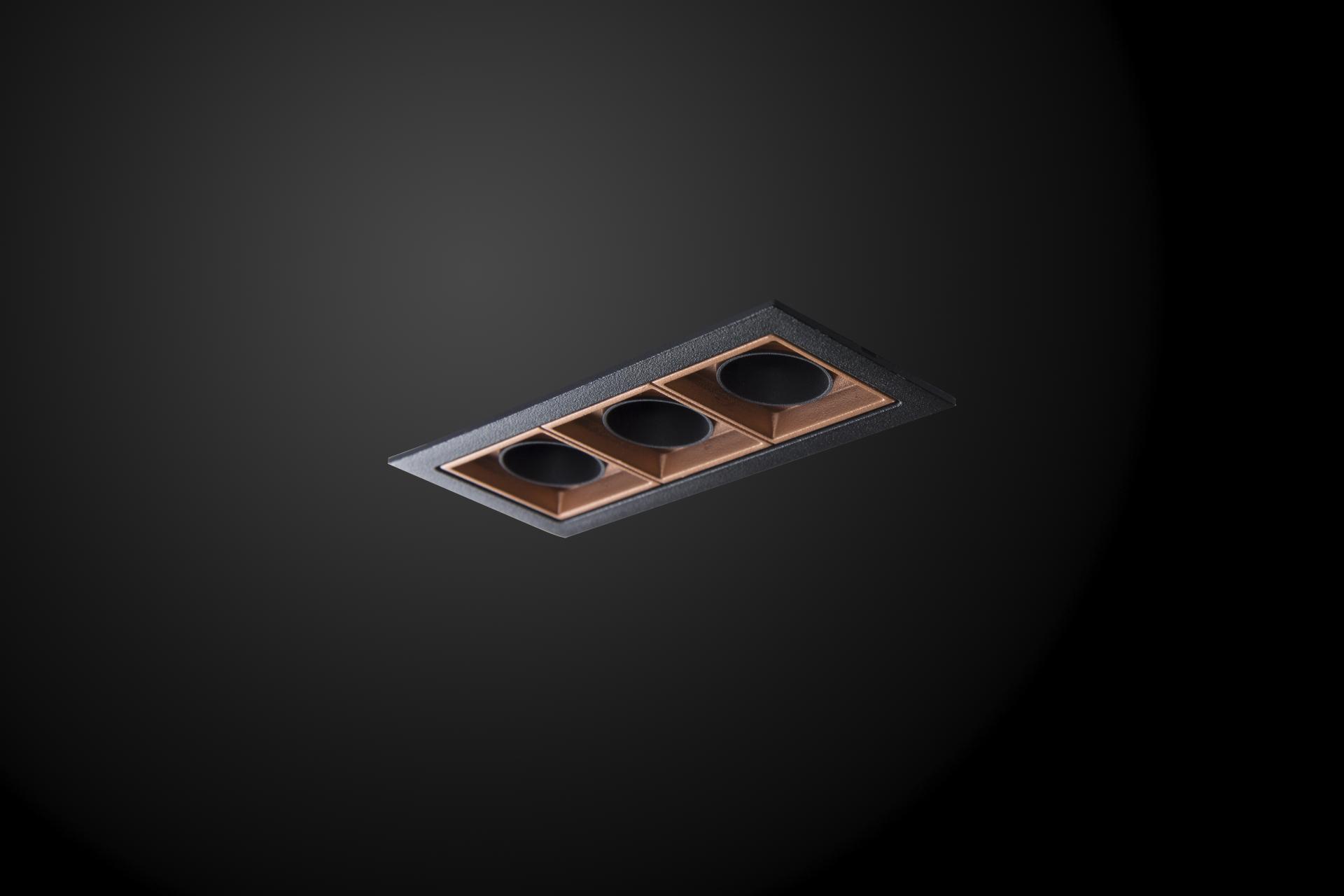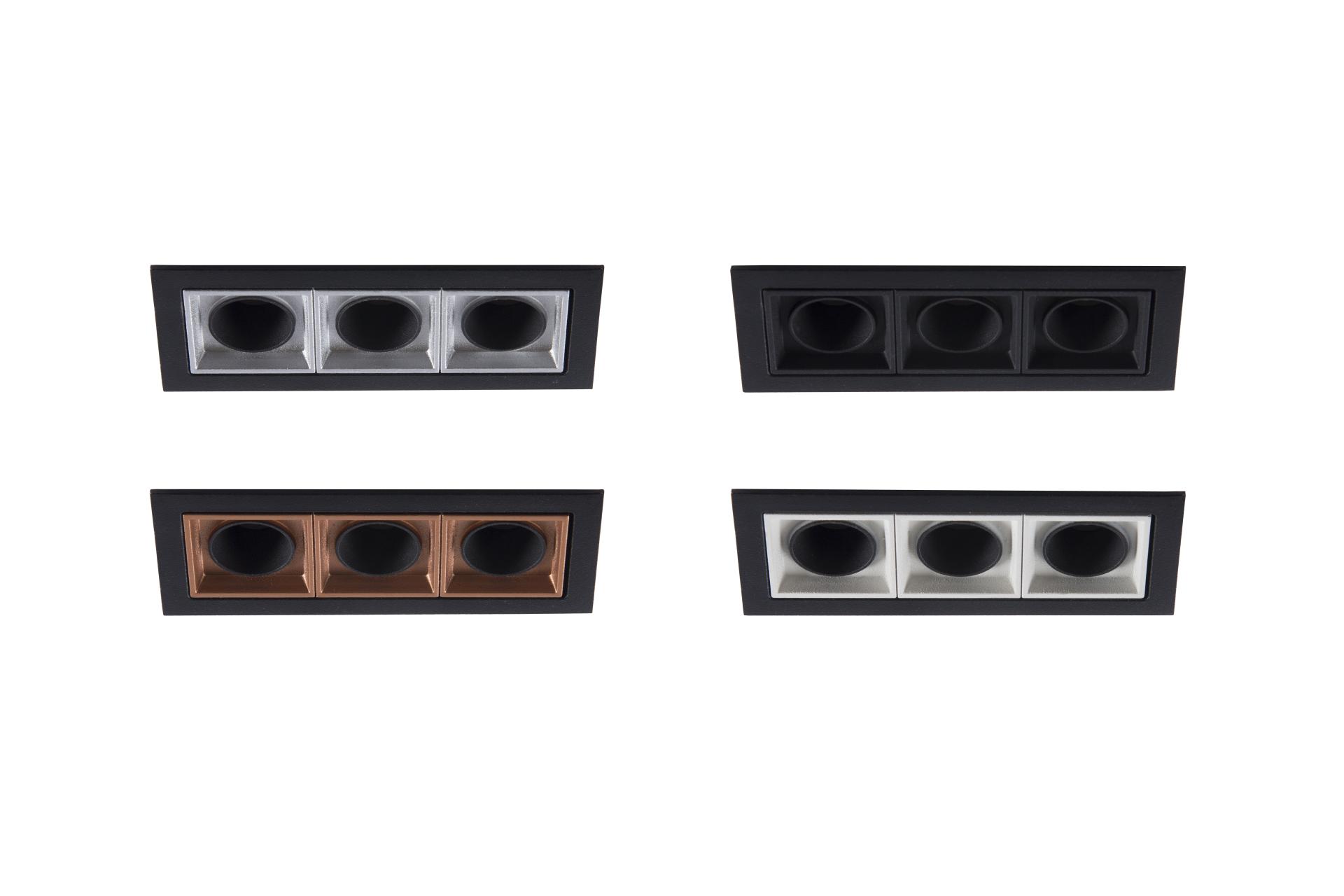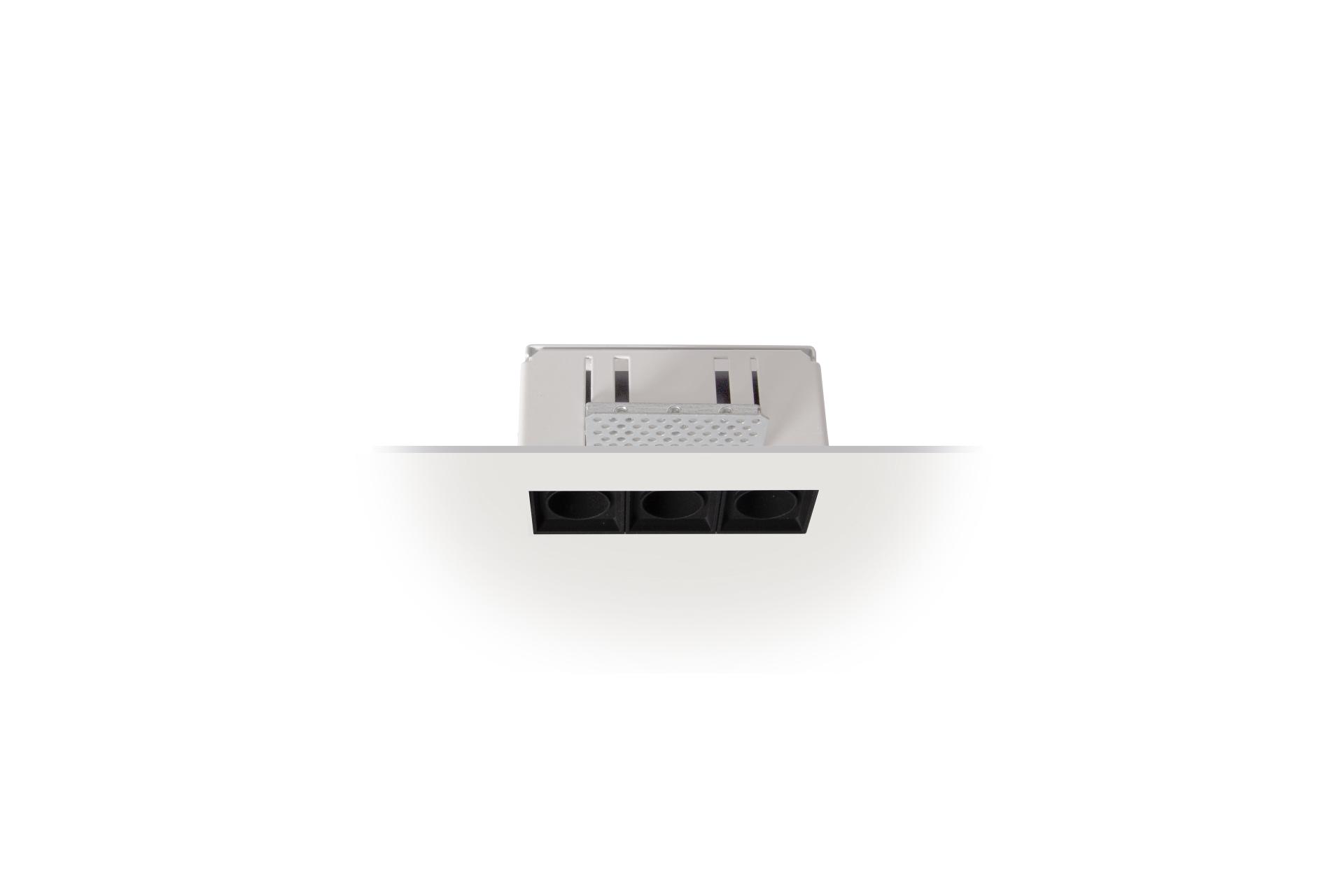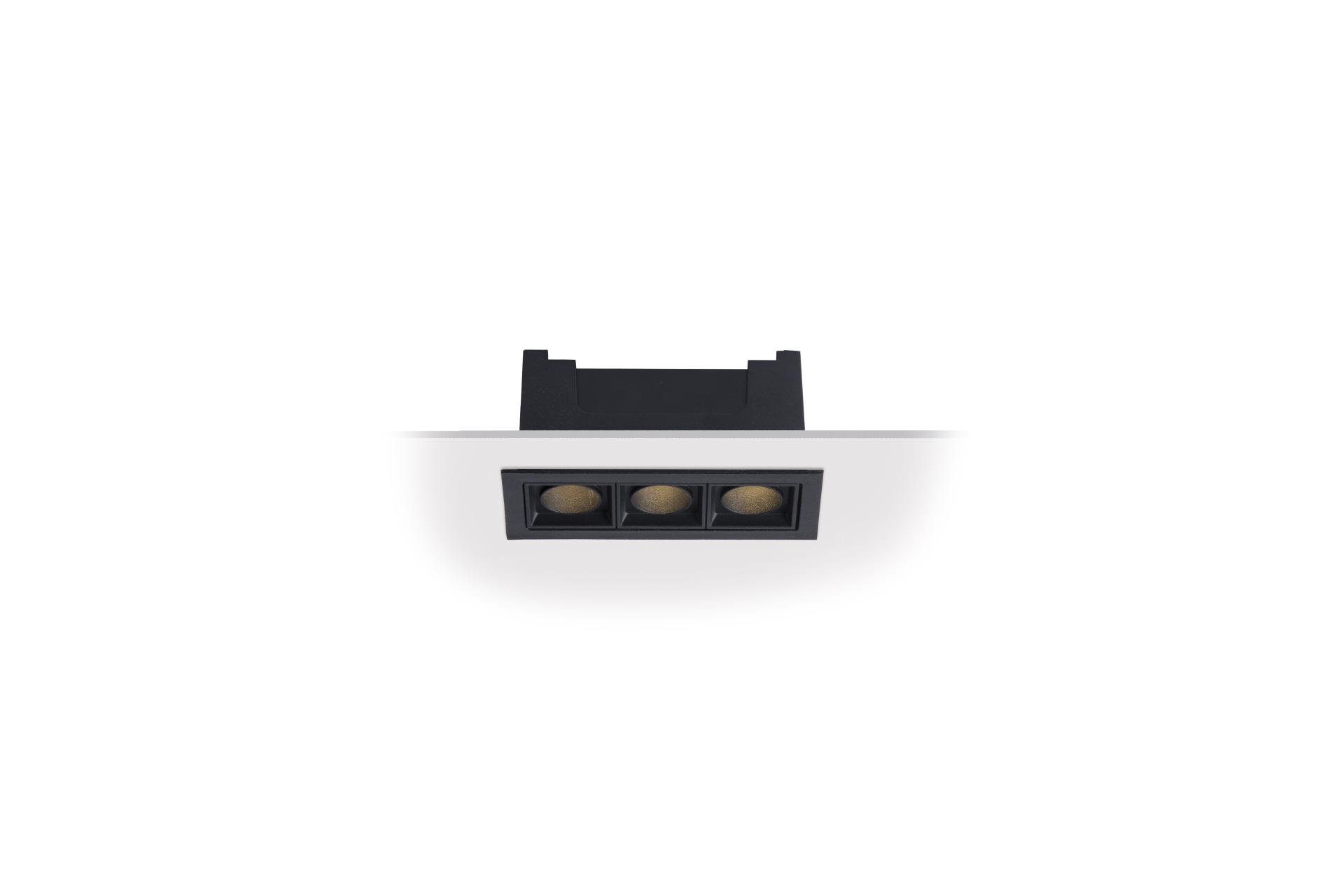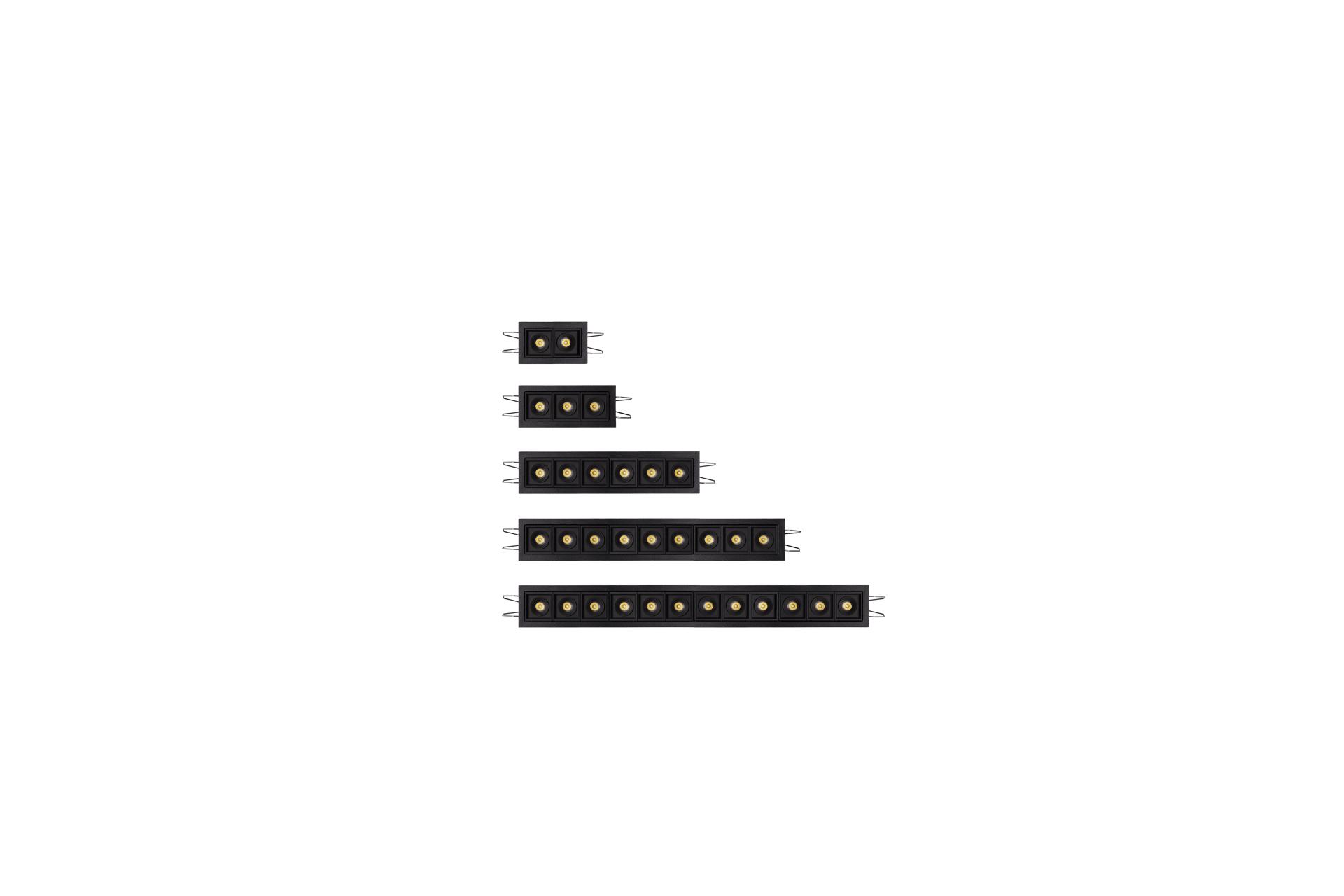 Ocult is a linear downlight family with reduced dimensions, different finishes, lengths and lighting outputs (400 to 2200lm). 
All models have two installation options: recessed with Trim or recessed trimless. It is made of an extruded aluminium body that integrates LED, optics and secondary reflector, made of polycarbonate.
It is available in different colour temperatures 3000K and 4000K; and beam angles (medium flood and wide flood).
The body of the Trim model it is available in two different finishes (textured black and white) and secondary reflectors in (copper-plated, silver-plated, textured black and textured white).
The optical design is composed by an optic and a secondary reflector with a textured black finishing for a better glare rating and visual comfort result.
Products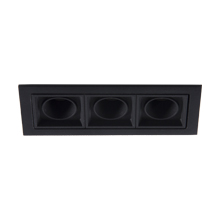 Family
Installation
Modules
Lm LED
Optic
CRI
K
Gear
Int. Finishes
Ext. Finishes
OD1
RE
Recessed
2
04
400 lm
MF
MFL 24º
8
80
30
3000 K
N
ON/OFF
B
Black 03
B
Black 03
3
06
600 lm
WF
WFL 48º
40
4000 K
D
DALI
W
White 03
6
12
1200 lm
9
18
1800 lm
12
22
2400 lm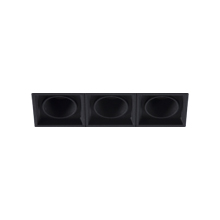 Family
Installation
Modules
Lm LED
Óptica
CRI
K
Gear
Int. Finishes
OD1
TR
Trimless
2
04
400 lm
MF
MFL 24º
8
80
30
3000 K
N
ON/OFF
B
Black 03
3
06
600 lm
WF
WFL 48º
40
4000 K
D
DALI
6
12
1200 lm
9
18
1800 lm
12
22
2400 lm
Custom-made possibilities




To obtain recommendations on how to remove the luminous source at the end of its life in accordance with Directive 2012 19/EU of the European Parliament and of the Council, request
info·lamp.es
Do you need more information?
We can help you
Contact