Manuel de Falla 7 Building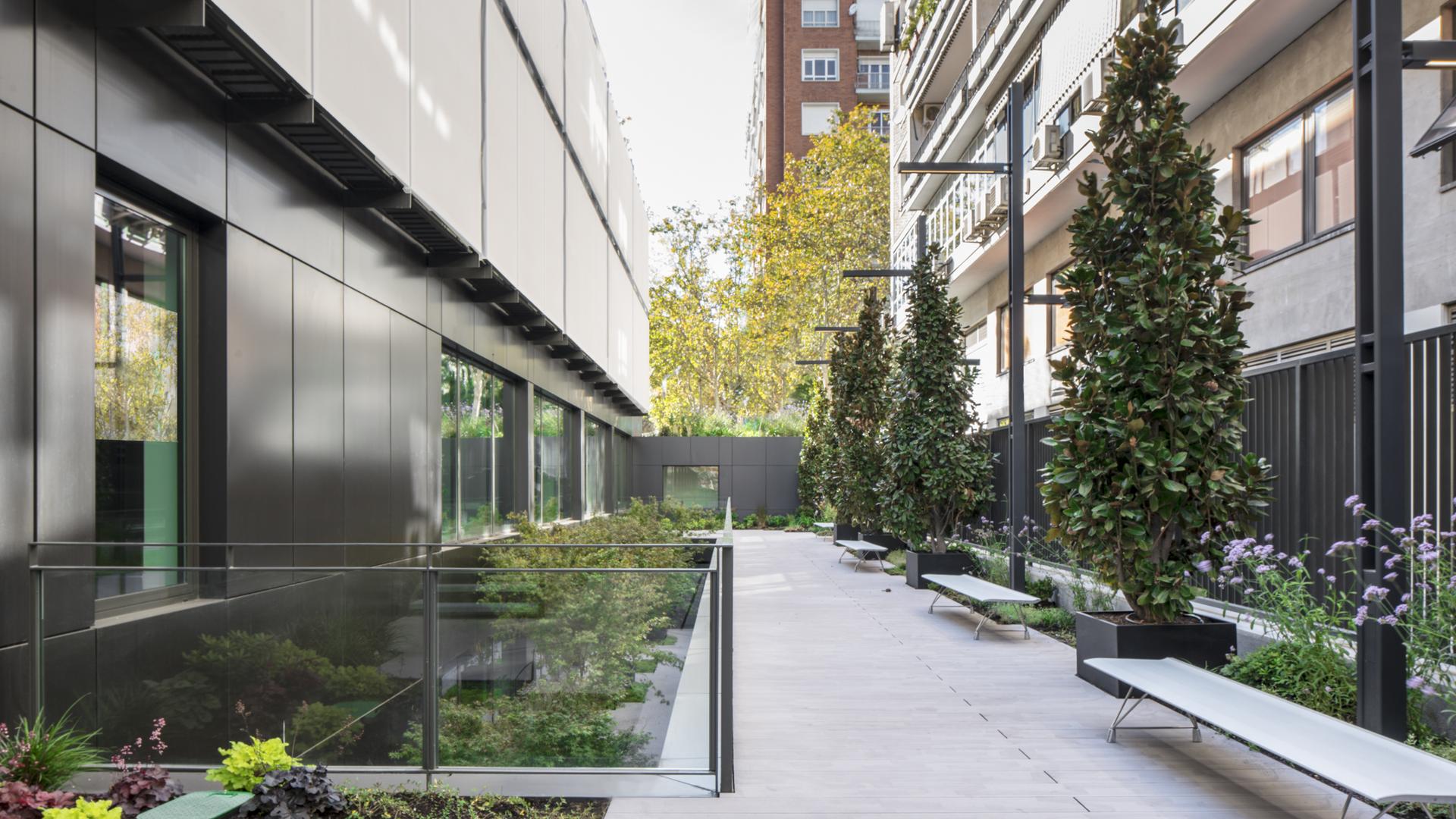 Architect: Gabriel Allende Gil de Biedma, allende arquitectos
Project Management: HOMUproject
Consulting engineers: Ingeniería Valladares
Builder: Acciona Infraestructuras
Lamp Solution: Plat, Fil + and Bazz
Year: 2014-16
Manuel de Falla 7 Building
The Manuel de Falla 7 offices do not go unnoticed. Its 91-metre facade and low-rise design blend in perfectly with the surroundings. At the same time, the building offers easily identifiable access for employees and visitors.
From Lamp, we contributed to this sustainable architecture project with the adaptation of our PLAT, FIL+ and BAZZ models.
The most outstanding challenge in the restructuring of this office building and its parking was to achieve environmentally friendly lighting levels, according to LEED CS Gold certification.
Another remarkable merit in this work was the custom-made Summum luminaires that illuminate the exterior passage of the building, creating a friendly environment, in which to enjoy the view of the patios and garden areas.
The lighting is now a sophisticated, efficient and avant-garde element in line with the workspace, in this office building to which the Official College of Architects of Madrid awarded the 2017 COAM Award for "tackling in a very successful way the restructuring of the existing building of the end of the sixties destined for administrative use ".
Gallery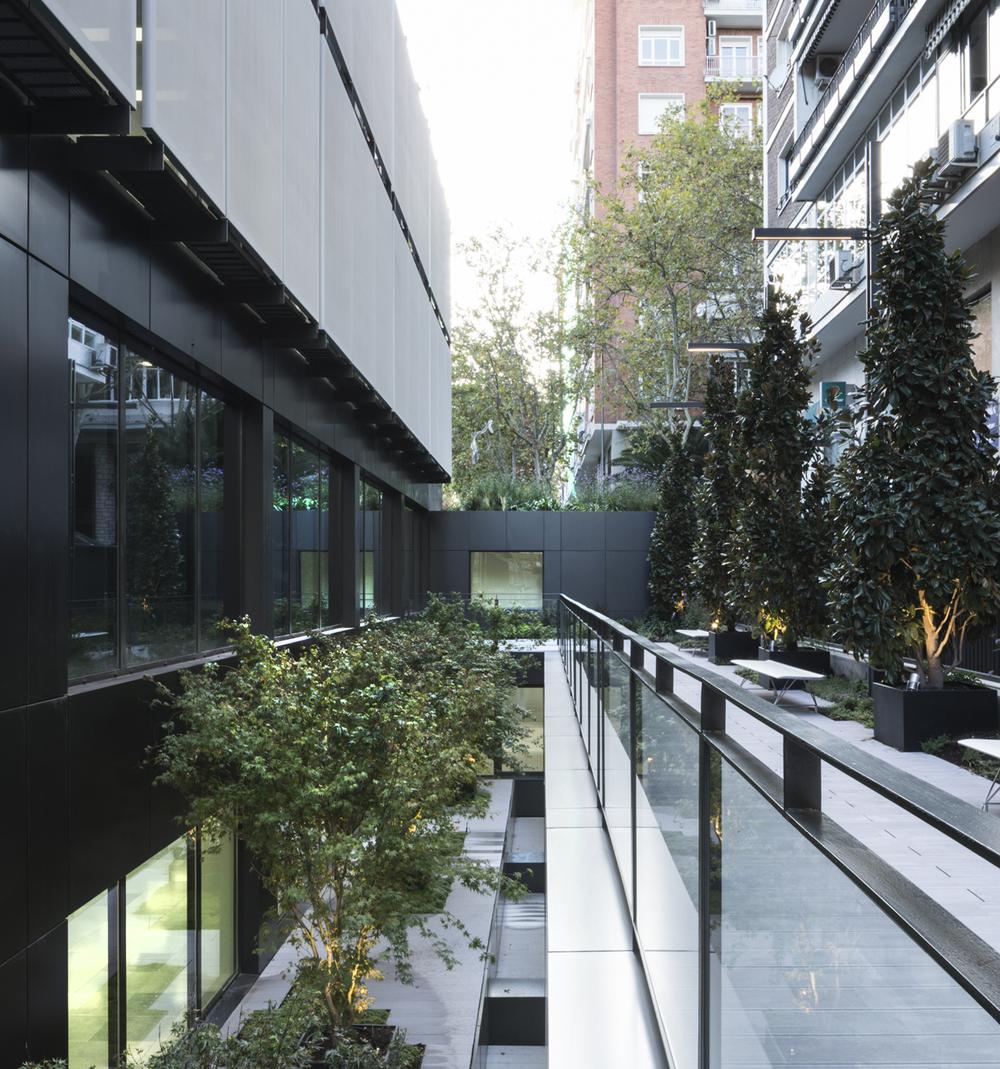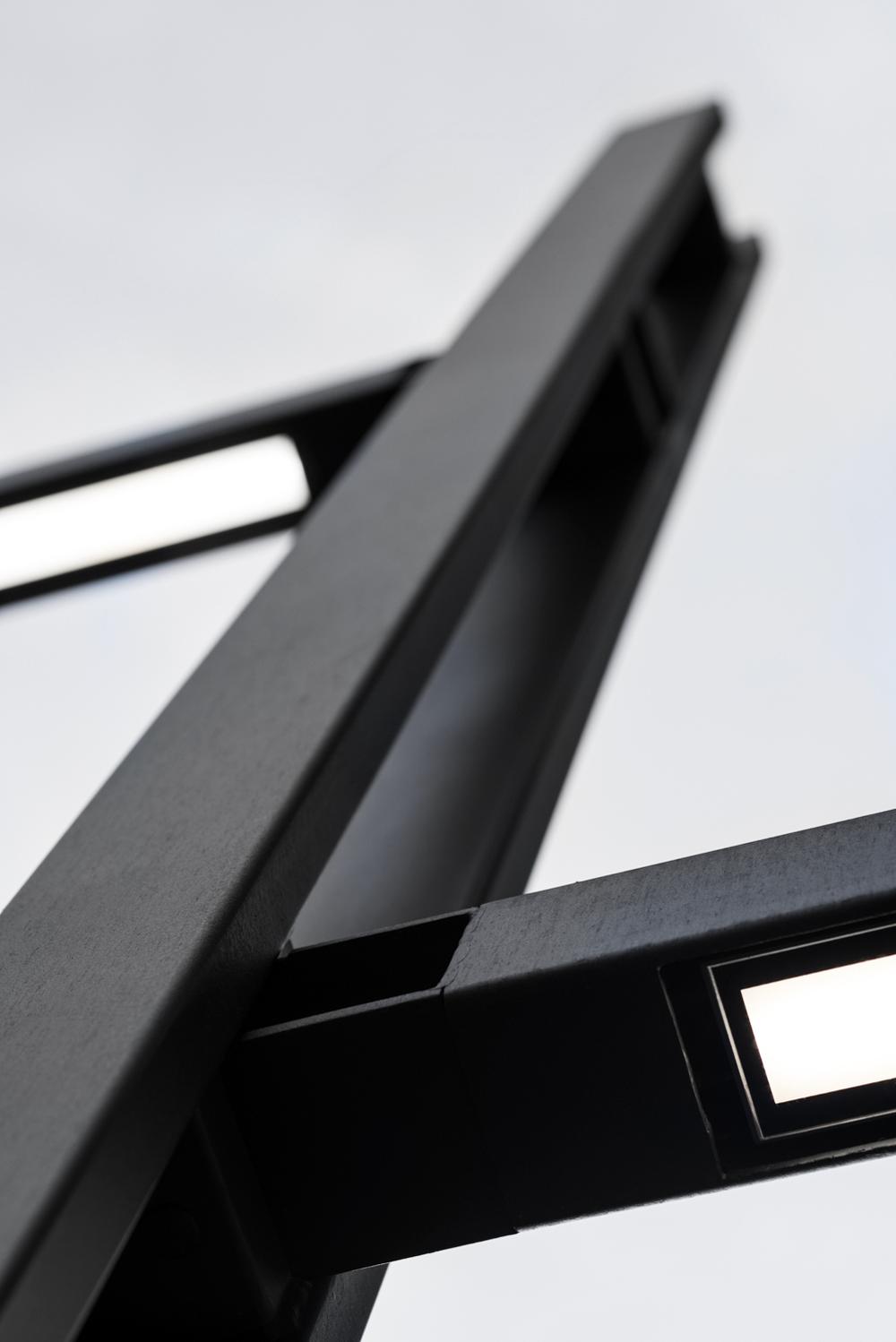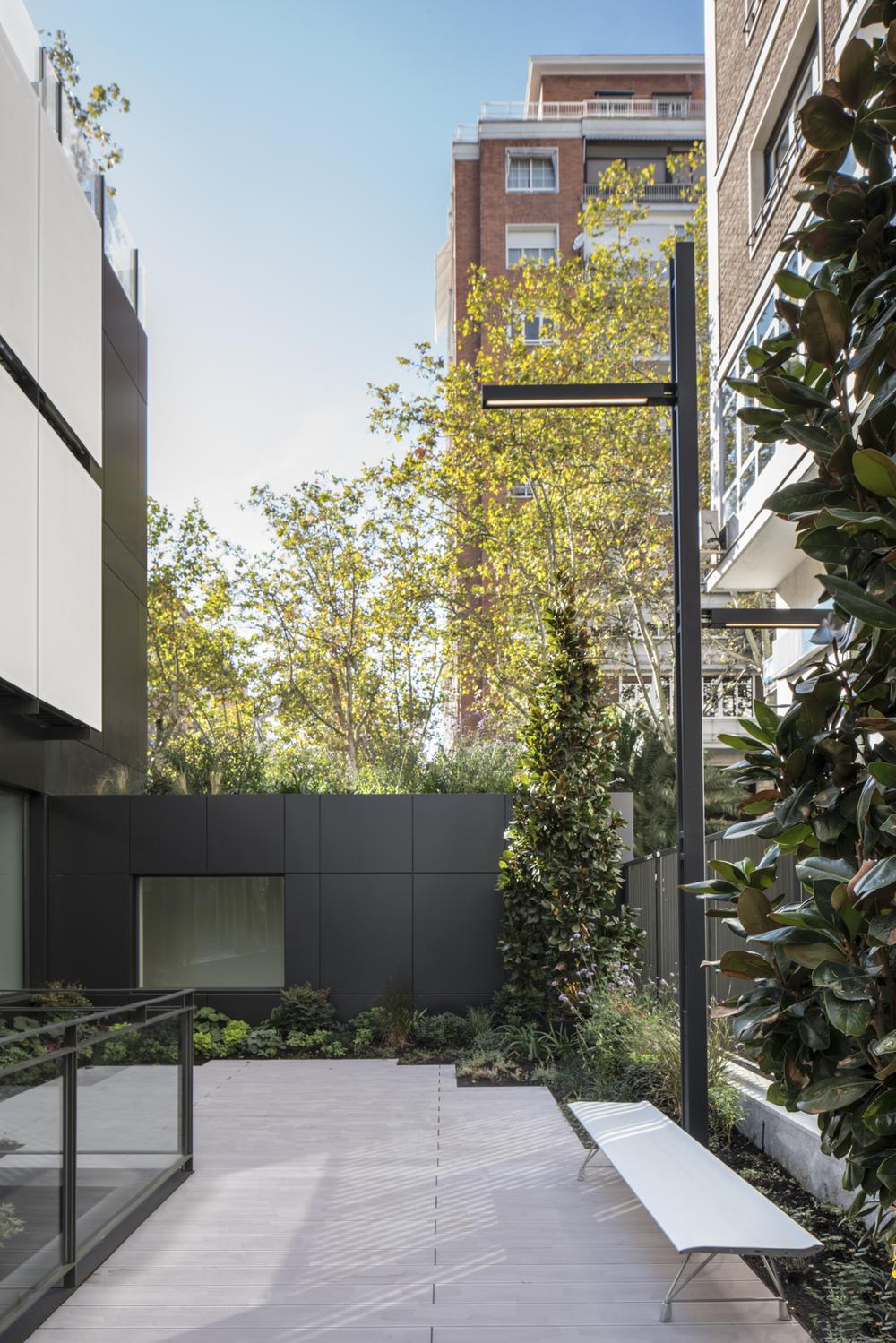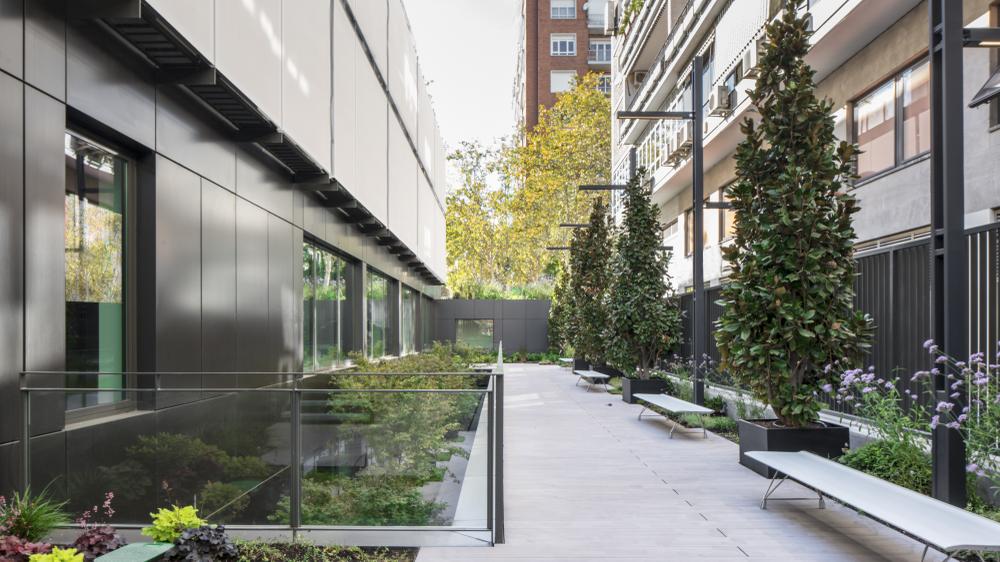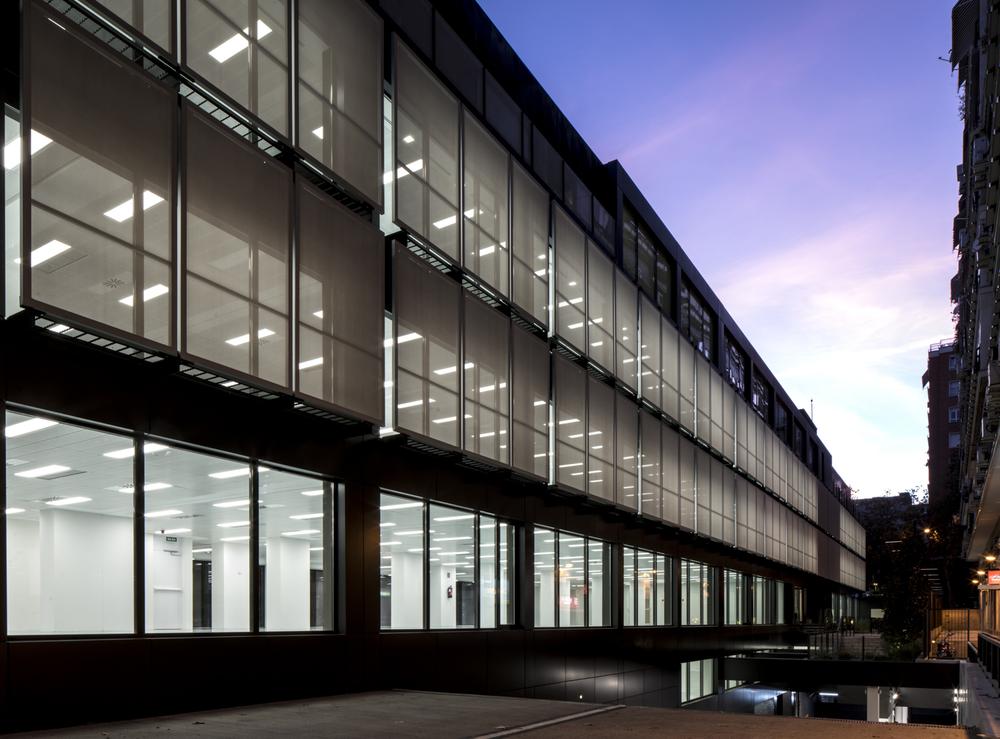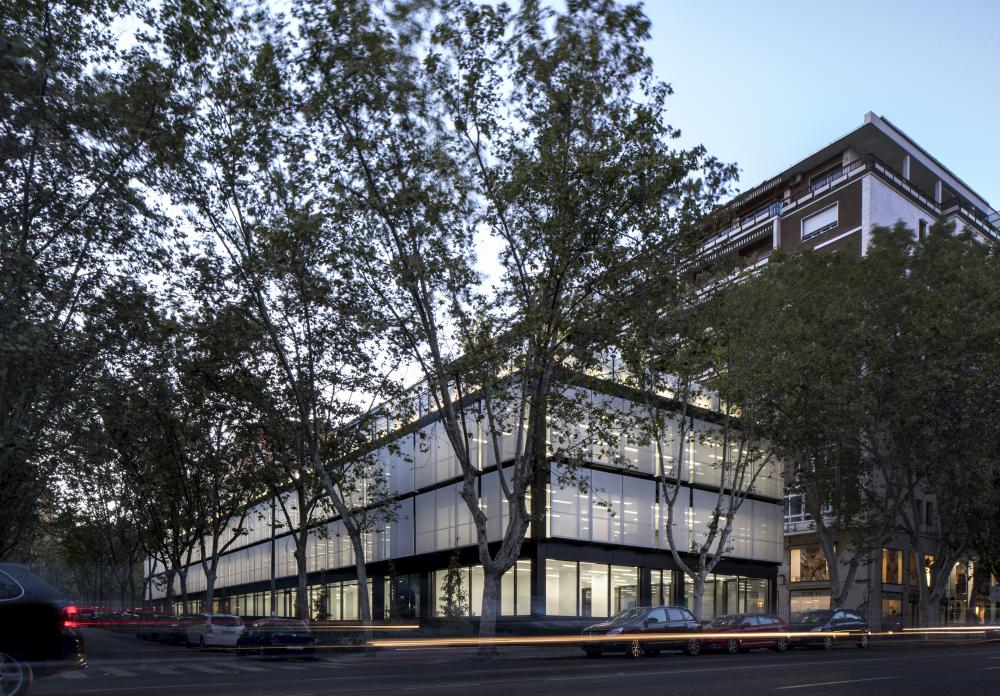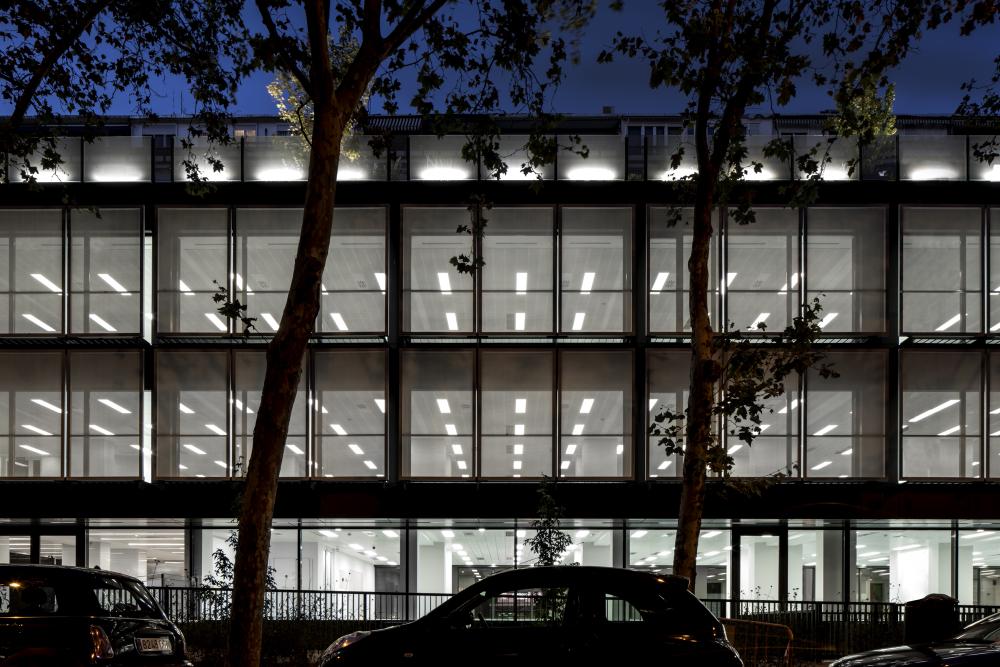 Do you need more information?
We can help you
Contact