News
SLOW BUILDING BARCELONA: a sustainable (nZEB) and healthy building
Located in San Cugat del Vallés (Barcelona) is the SLOW BUILDING BARCELONA, with 9 floors and a 700-m2 green roof designed by architectural practice Bailo Rull and the construction project management company H.A.U.S. HEALTHY BUILDINGS, specialists in incorporating and maximising all aspects related to health and sustainability, who define themselves as 'creators of a healthy space concept.  A space that breathes, providing well-being to its users. A more habitable space that improves people's lives and health'.
Since its conception, the project's guiding principle has always been to create a space that not only contributes to people's health, comfort, and well-being, but that is also committed to the city and the environment. Emphasis is placed on air and water quality, thermal, acoustic, and lighting comfort, as well as electromagnetic wave and field management. Materials are also carefully chosen, as they are no longer considered merely aesthetic elements, but guarantors of well-being.
Within this integrated and innovative approach, it is worth highlighting the lighting solution used in SLOW, developed jointly by the technical department and lighting advice teams at Lamp and the health and sustainability department at H.A.U.S. Healthy Buildings. As a result of a collaborative work, the first step was to lay the foundations of the lighting needs and to move on to developing a deep understanding of who the user of this space would be and what they would be like.
The most important premise was to create an integrative lighting system, optimised to meet the requirements of users' cognitive-visual, socio-emotional, and physiological activities, while complying with the highest energy standards. For this purpose, a dynamic LED lighting technology was chosen, equipped with the option to vary the colour temperature and optimise the spectrum for better circadian activation. This technology also incorporated the findings of doctors Jeffrey C. Hall, Michael Rosbash and Michael W. Young's research on the circadian cycle, awarded the Nobel Prize in medicine in its 2017 edition. These findings show how light acts as one of the main stimuli to synchronise our 'internal biological clock' regulating vital cycles such as sleep, the release of certain hormones, eating behaviour, body temperature and even blood pressure.
Therefore, lighting, that use luminaries model Fil 45 Opal confort, not only changes shade from cool white to warm white depending on the time of day to adapt artificial light to natural light contribution, but also ensures adequate levels of equivalent melanopic lux (EML) and circadian stimulus (CS) during the early hours of the day, which allows for better concentration and activation. As the day progresses, this stimulus is reduced to facilitate the generation of melatonin by projecting warmer light and a more suitable light spectrum to help users rest. This way, the most important premise, providing well-being to its users, goes beyond the SLOW building itself to influence, as far as possible, users' well-being once they have left this space.
In addition to this daily programming, lighting makes it possible to configure certain scenes for specific moments or activities, creating an environment that fosters personal and spatial relationships.
Lighting comfort, which prevents visual fatigue, cephalopathy and lack of concentration, is ensured through a suitable strategy of light contrasts and, above all, glare control thanks to the optical systems designed by and for Lamp luminaires Fil 45 Opal confort. These systems consist of a technical diffuser that maximises efficiency and light uniformity and keeps glare levels low (UGR<19).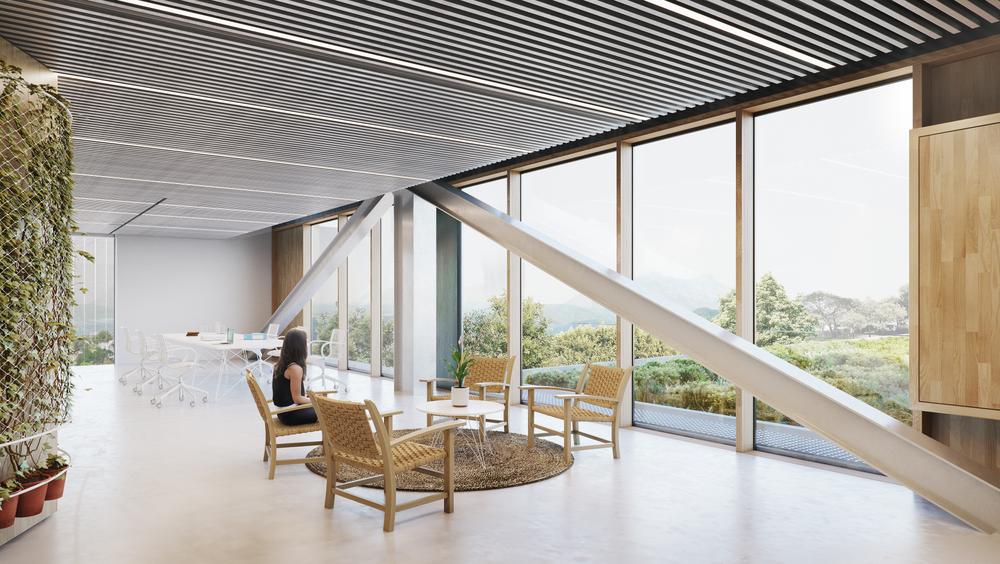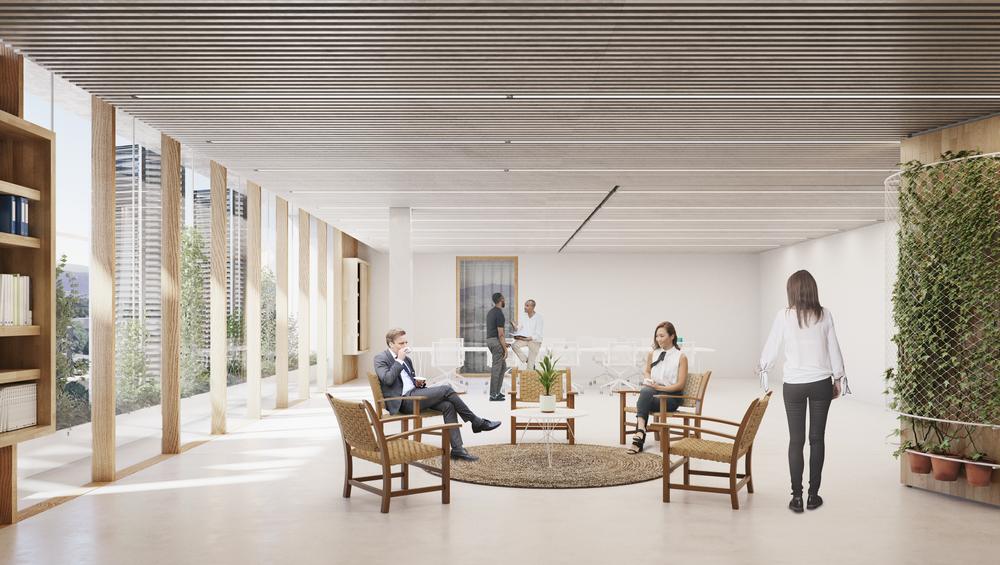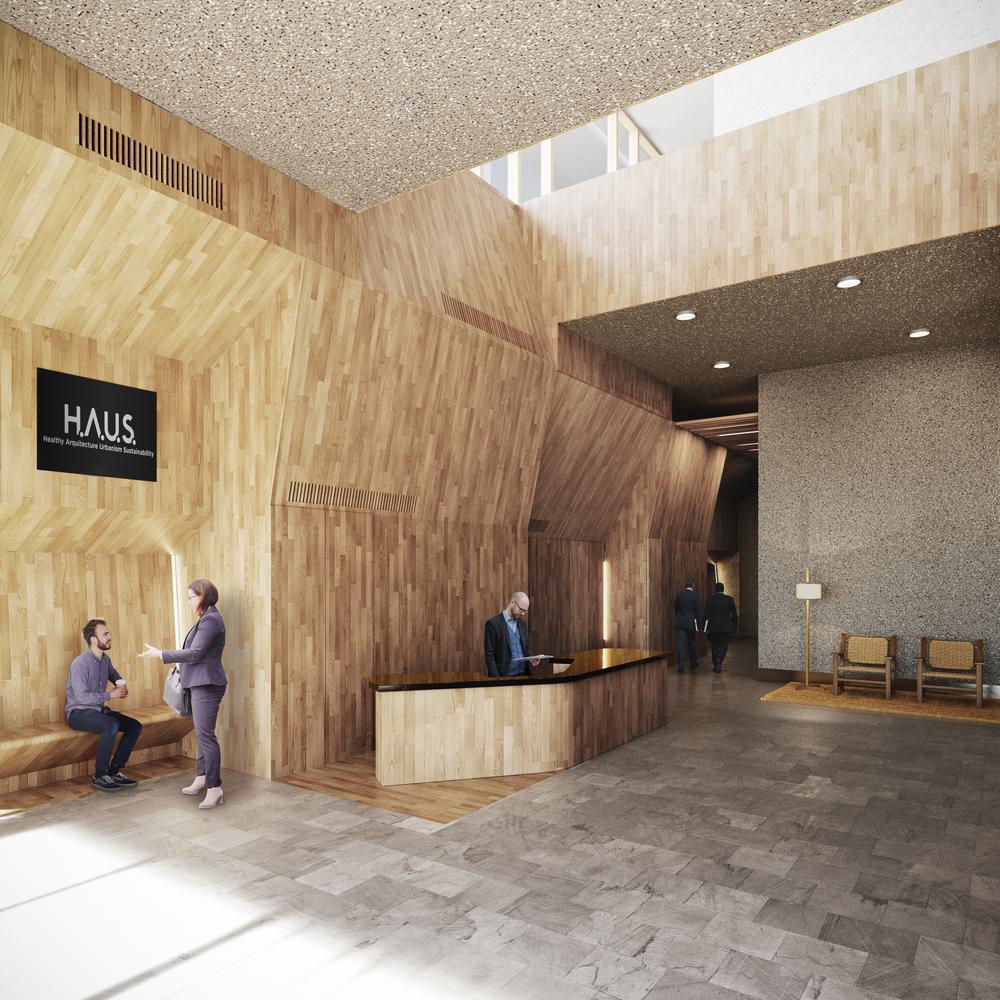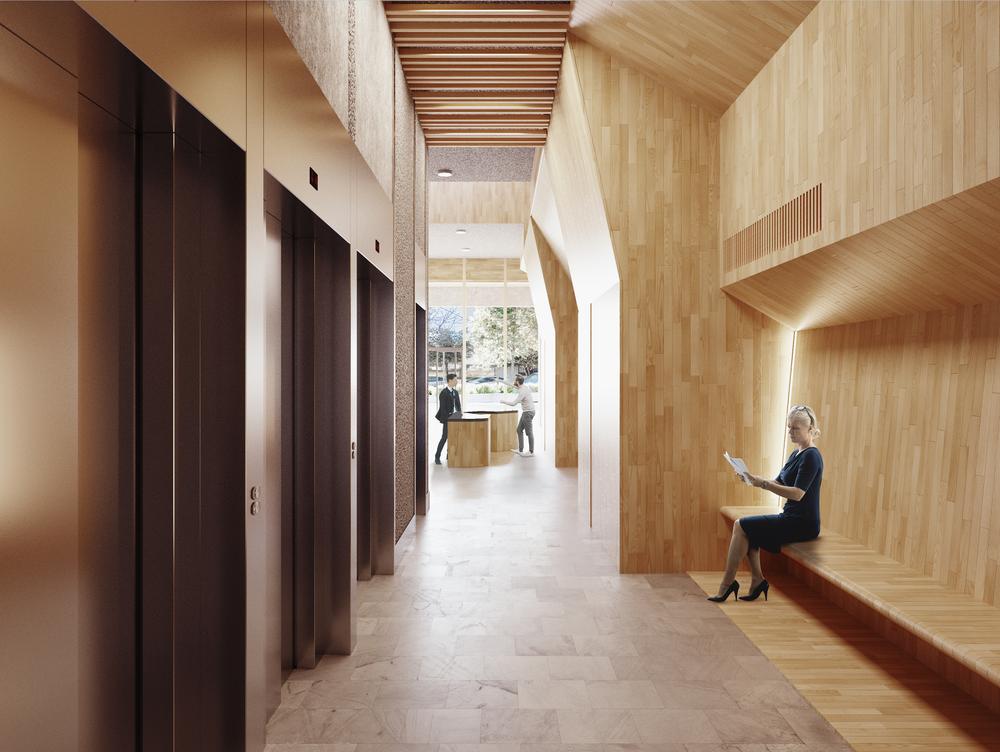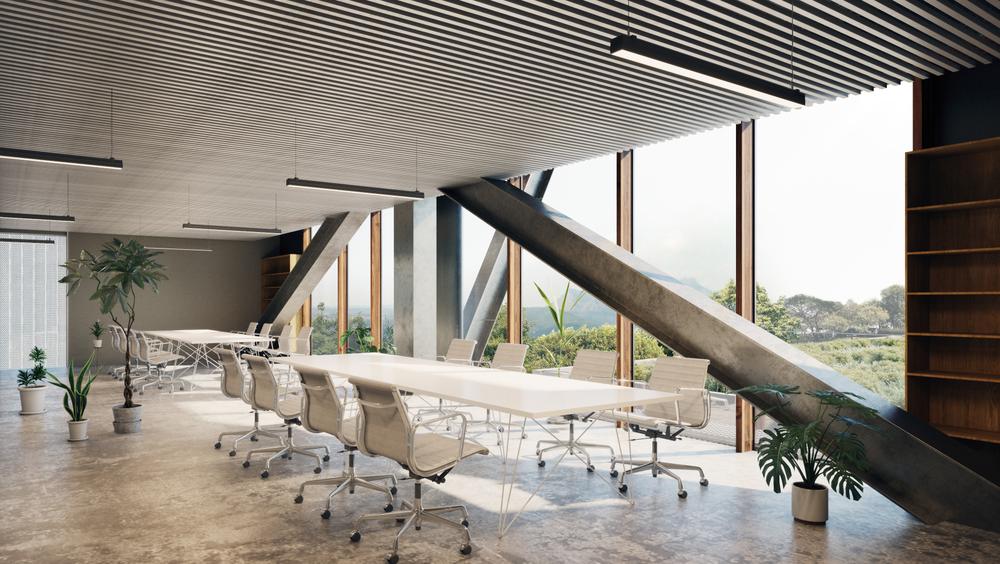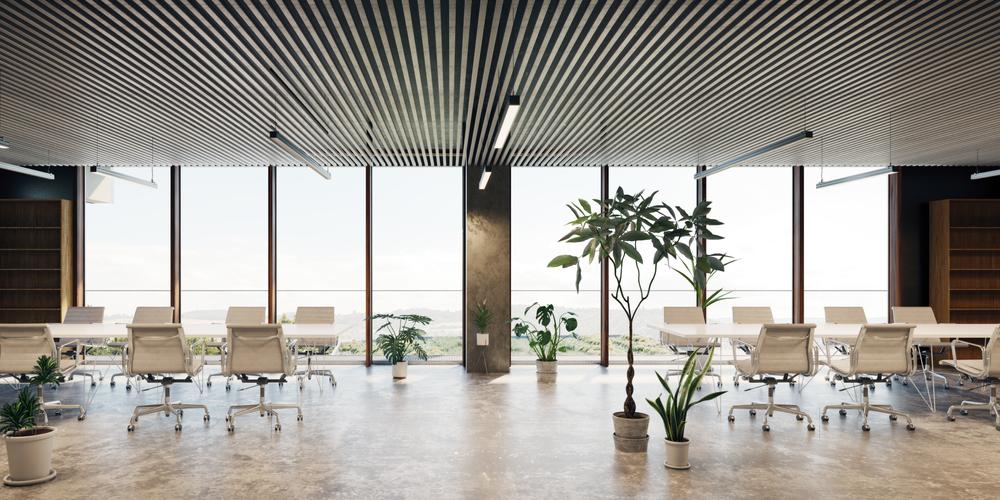 The building has 2,300 m2 of facades, 70% of which are translucent to natural light, ensuring direct natural light for 4,800 m2 of the total 7,000 m2 at any given time of the day, which in any case can be controlled with the lattice on the south facade windows.
In addition to all aspects related to lighting comfort, Slow Building Barcelona will become, after its inauguration in September 2021, a benchmark thanks to its treatment of health and sustainability-related aspects.
In each and every chapter relating to health, SLOW incorporates strategies to maximise comfort, not only lighting, but thermal and acoustic comfort, as well as air and water quality, minimising any kind of physical toxicity, derived from the presence of potentially harmful fields and waves.
SLOW BUILDING also has several certifications that show its excellence in terms of sustainability.
DGNB Gold Certification;
Energy performance certificate "A";
NZEB / ECCN building, near Zero Energy Building;
HHB certification that measures and certifies the building's safety and health level;
Photos provided by: H.A.U.S Healthy Buildings