News
Lamp launches its new Digital Working and Price List 2021
Being aware of the new working methodologies, which are becoming more and more digital, and implementing actions that contribute to a more sustainable model, Lamp launches, for the first time, a 100% digital edition of its catalogue. It will include a number of functionalities to improve users' experience.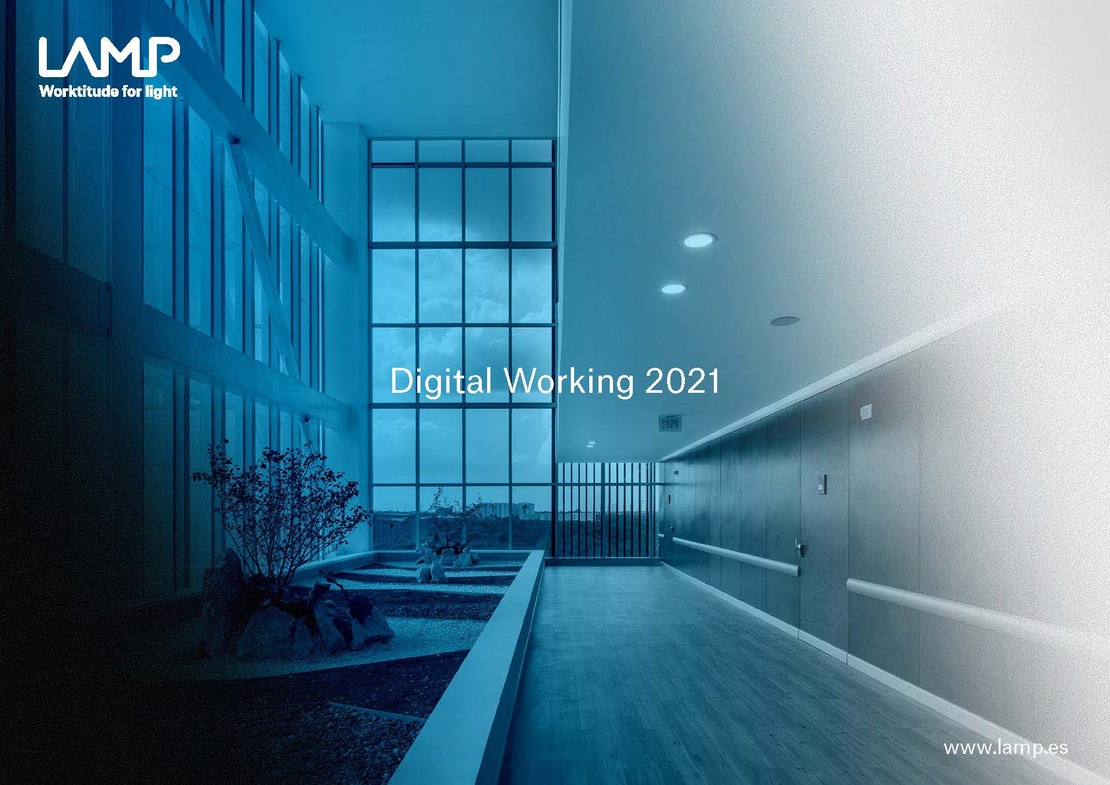 Its interactive navigation includes:
Interactive table of contents by range to access product pages more quickly;
Direct links to Lamp's website with extended information on the product and projects;
Direct link to the product download area, simplifying access to any enquiry with regard to technical information, photometries, technical data sheets, pictures, among others;
Besides, the following information on product novelties will be displayed:
The 'LIGHTING FOR WELL-BEING' section, which is dedicated to lighting solutions focused on improving the well-being of users and supported by three pillars:

- Extraordinary visual comfort;
- RG0 classification (photobiological risk exemption)
- Specific technologies (Dynamic, Well-being, and Multispectral);
Incorporation of Well-Being technology into the Kombic 100, Kombic 150, and Fil 45 ranges;


Ranges that incorporate recycled materials, such as recycled PMMA diffusers or 80% recycled aluminium extrusion profiles, stand out.
Our Digital Working 2021 can be downloaded by accessing the catalogue area at Lamp's website.
We hope that this year working catalogue becomes a good tool. 
The new Price List can be requested by contacting a sales representative or through the contact section on our website.