News
Fil 45. EXPERIENCE HOW EACH PROJECT LIGHTS UP. More stylish, more versatile, more lighting comfort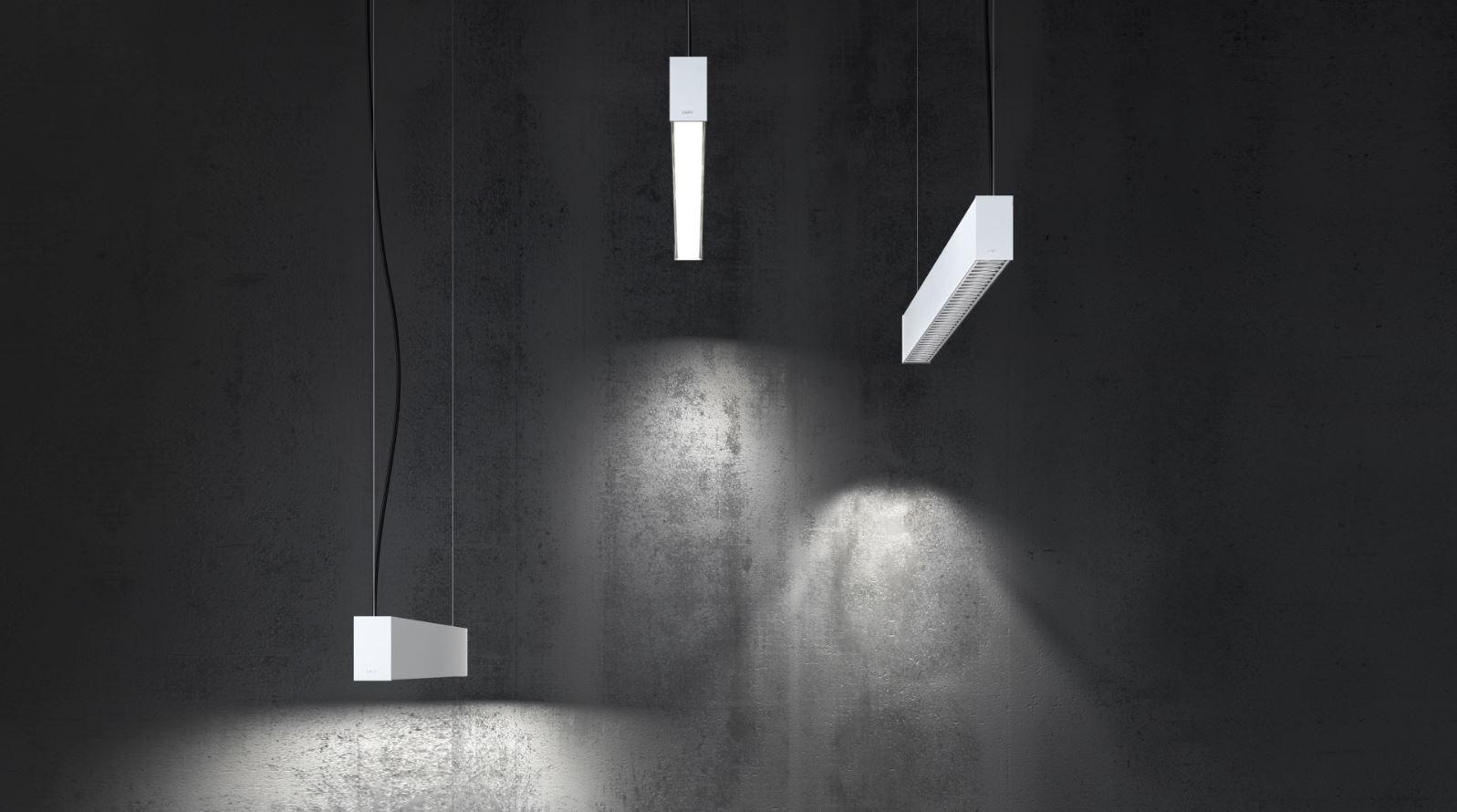 A classic's functional evolution: The calling to give answers
Retaining the family's timelessness, Fil renews itself by reducing its size and increasing its possibilities. Fil 45's calling is to provide quality general lighting, capable of adapting to any space, while responding to the high lighting requirements that a project may require.
Design and installation
Fil 45 is characterised by its compact design and adaptable to different architectural environments. A highly versatile luminaire that allows for built-in, trimless, mounted, or suspended installation. Available in six standardised lengths: (840 / 1120 / 1400 / 1680 / 1960 / 2240 mm), and the possibility of customising special lengths. Standard finishes in black, white and matt grey.
Lighting solutions
Fil 45 is a structure offering a high range of optical solutions, thanks to the optimisation of the dimensions and the range of lighting distributions. It is highly versatile and adapts to the technical requirements of different spaces.
It facilitates direct distribution with opal, opal comfort or tech diffusers providing solutions for better glare control. In fact, the opal comfort version meets the need for good glare control (UGR>19) while maintaining the uniform aesthetics of the opal diffuser; while the tech version goes a step further by offering an 'ultra comfort' version reaching UGR<16.
On the other hand, Fil 45 also offers an option with direct and indirect distribution for the opal and opal comfort suspended models. This latter option is designed for spaces aiming to highlight ceilings or to reduce visual fatigue, such as work spaces and offices, avoiding high contrast and glare.
It includes high flux versions (up to 7814 lm output) and low flux versions maximising the efficiency of the luminaire (up to 120 lm/LED). It integrates medium power LED technology with warm white or neutral white colour temperature, and also has a dynamic white version. There are models that feature DALI adjustable equipment for dimming, which comes as standard in the dynamic white models, as well as control options via Bluetooth LE. 
In addition, the 90º lighting corner enables geometric compositions to be made without breaking with the lighting expression at any time.
Wellbeing and Multispectral Technology
Fil 45 offers the possibility of incorporating Wellbeing and Multispectral Technology.
In the case of Wellbeing technology, natural human biorhythms can be emulated, reducing the most aggressive emissions and maximising the most effective emissions for circadian activation. This is a type of light that focuses on well-being and complies with lighting standard requirements.
On the other hand, using Multispectral Technology, any light spectrum can be reproduced, from the combination of 7 different channels achieving up to 1025. In addition to creating light patterns, lighting libraries can be created in the cloud, and any light spectrum can be recorded and played back, together with many more functions and applications.
If you would like any further information about the formal, lighting or technological adaptations we can develop in order to meet the requirements of your project, please contact our co-creation service.