Restaurant Croma by Flash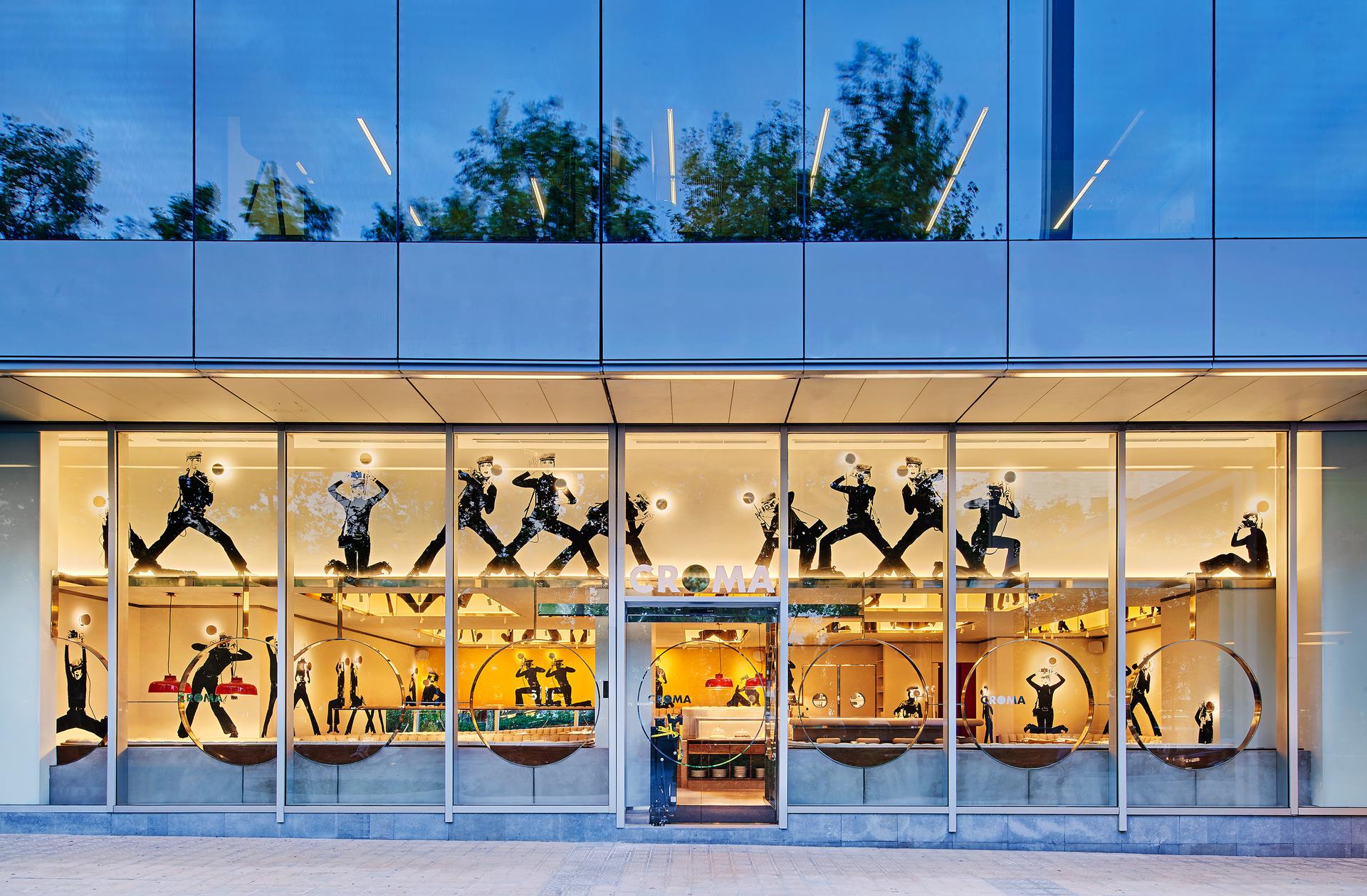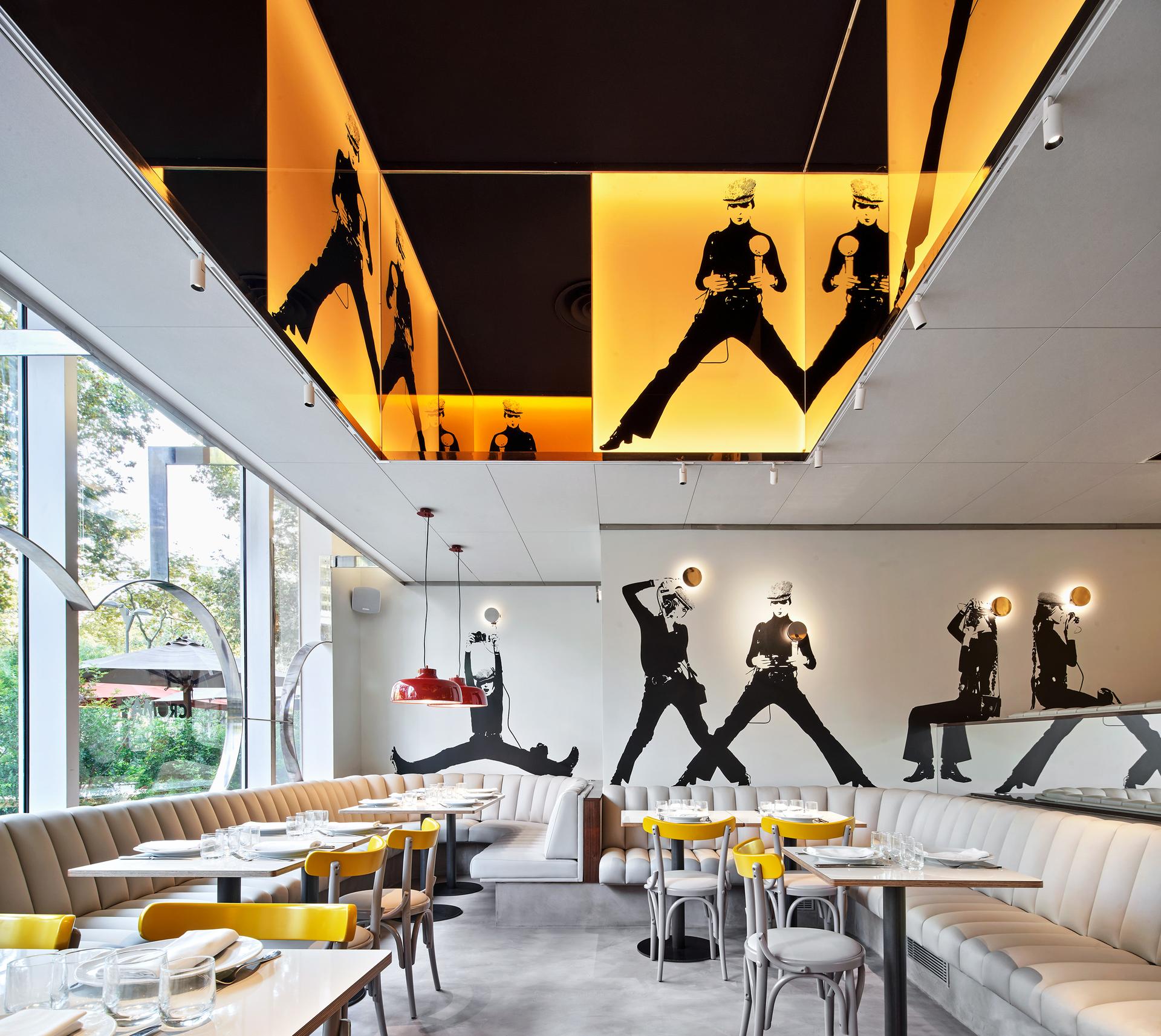 Architect: Ivan Pomés (Llamazares Pomes Arquitectura)
Lighting Designer: Anoche Iluminación
Devoloper: Selurbagonal
Constructor: Construner
Engineering: LG2
Lamp Solutions: Hance 48V, Mun Dark
Year: 2020
Photography: José Hevia 
Restaurant Croma by Flash
The restaurant Croma by Flash, located in Barcelona, impresses visitors for its volumetric formation, playing with large geometric volumes. This architectural project by Llamazares Pomés Arquitectura is inspired by the emblematic restaurant 'Flash Flash', which opened more than 50 years ago in Barcelona and was designed by Federico Correra and Alfonso Milá.
The iconic graphic design of a photographer's silhouette in different positions was recovered from the original project. In this case, the lighting designer in charge (Anoche Iluminación) chose a special version of the Mun Dark luminaire with a chrome finish, designed together with Lamp's Co-Creation department, and made it one of the main elements of both the lighting project and the interior design, perfectly integrating its functionality and aesthetic language. The luminaire reflector has also been modified to achieve the indirect lighting effect that the lighting designer, Jordi Ballesta, required to replicate the 'flash' effect of a camera.
In order to create a welcoming atmosphere, low ceilings alternate with the empty volumes of the skylights. The 7 skylights create a kaleidoscopic and dynamic effect within the restaurant's main room, which features a marked horizontal and predominantly white design to serve as a canvas for enhancing the volumes and visual effects. The perimeters of these skylights serve as a guide for the installation of accent lighting using Hance 48V floodlights, which help to heighten the experience through light contrasts.
The three light layers that comprise the project are: General lighting, accent lighting, and decorative indirect lighting, combined in different scenes guided by the DALI protocol, which provides:
- Daytime scenes to maximise the use of natural light;
- Night-time scenes to create the perfect lighting scene to enhance the dining experience, including the bar area.
Gallery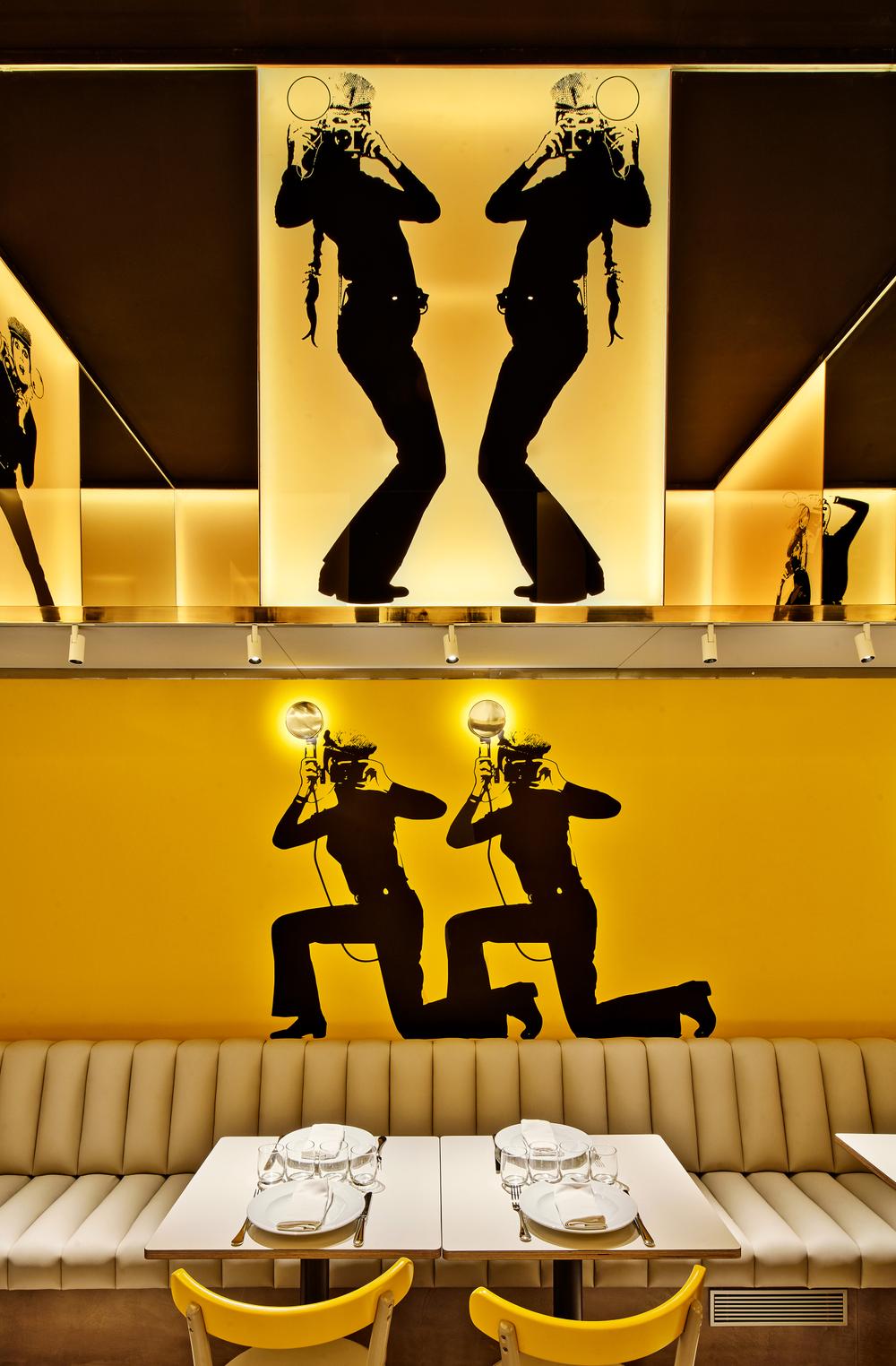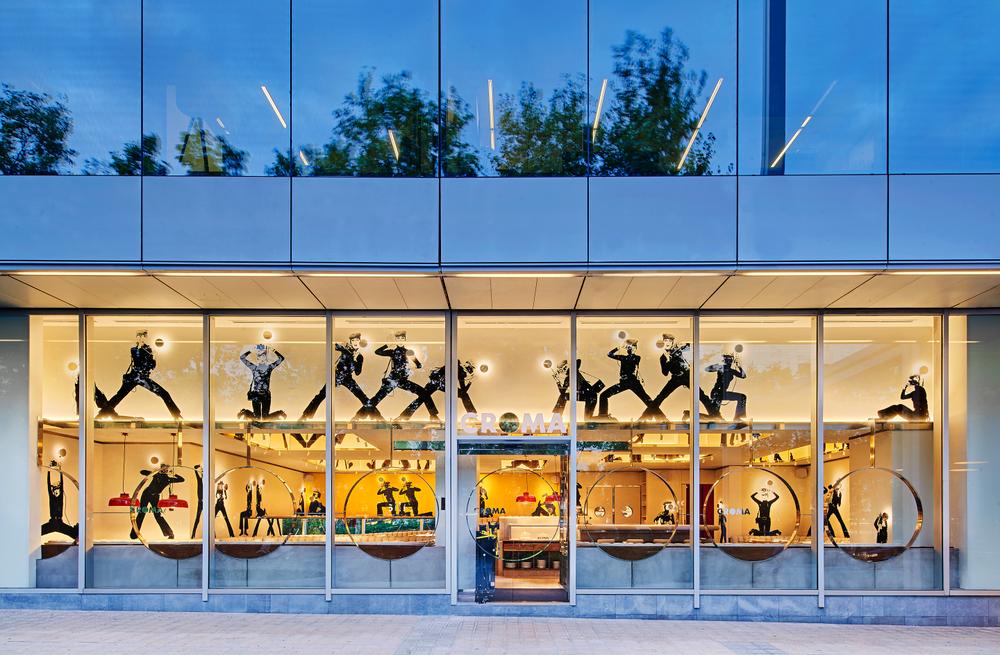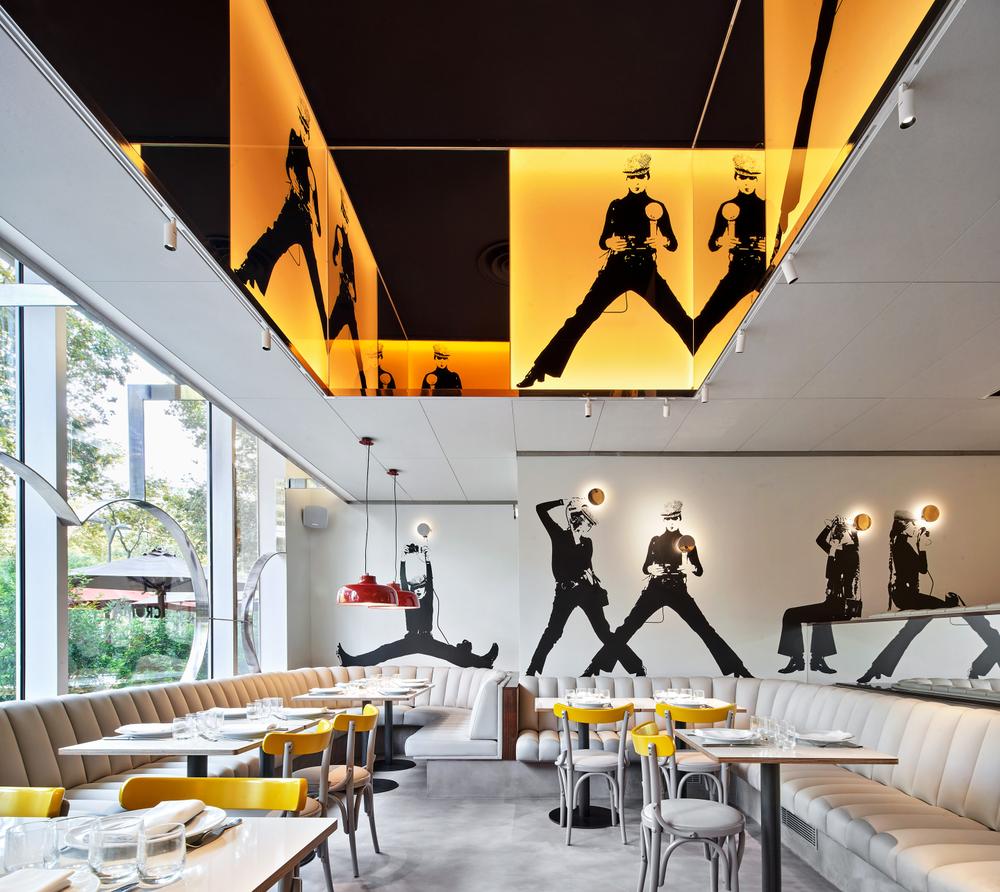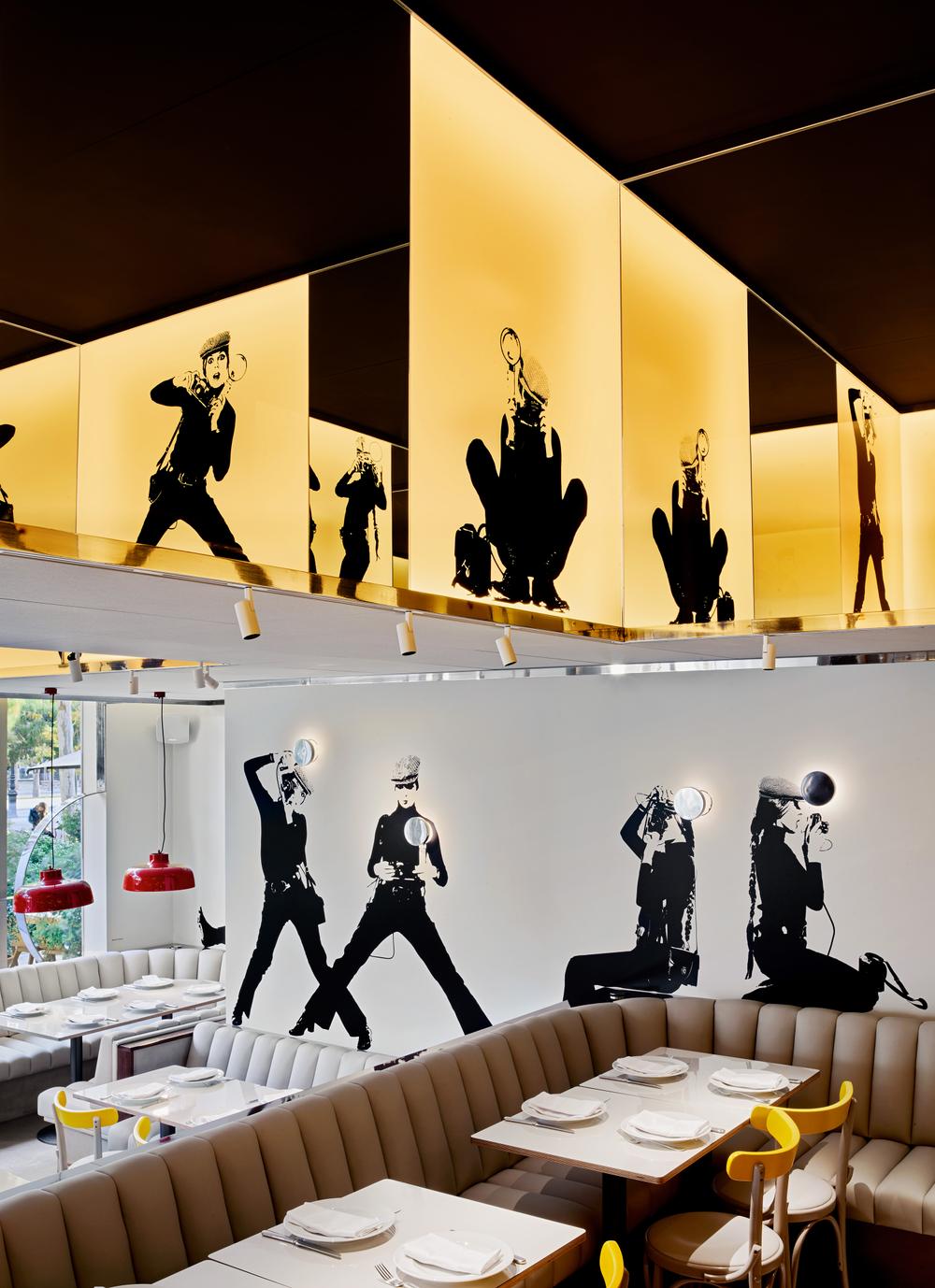 Do you need more information?
We can help you
Contact