Toulouse Subway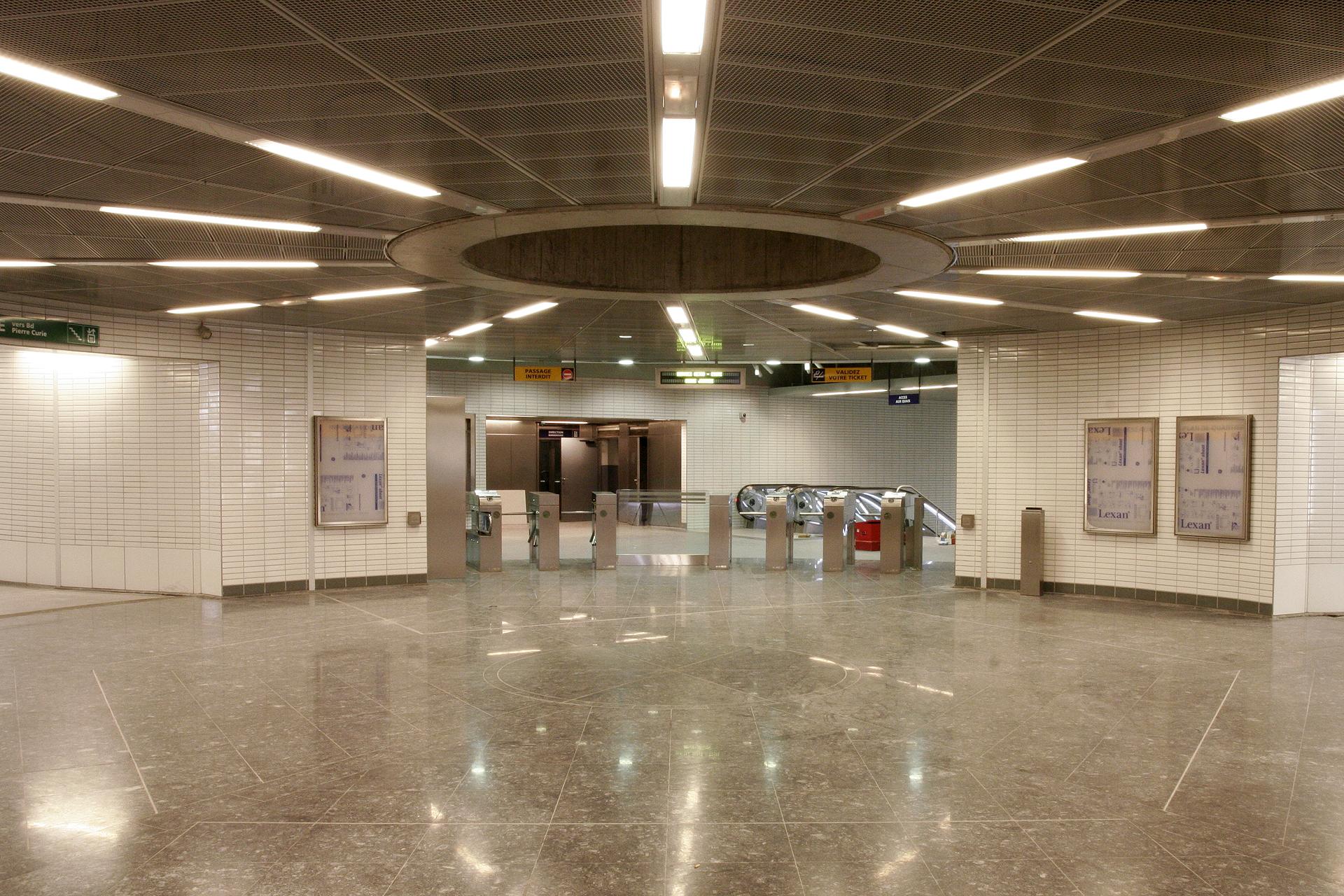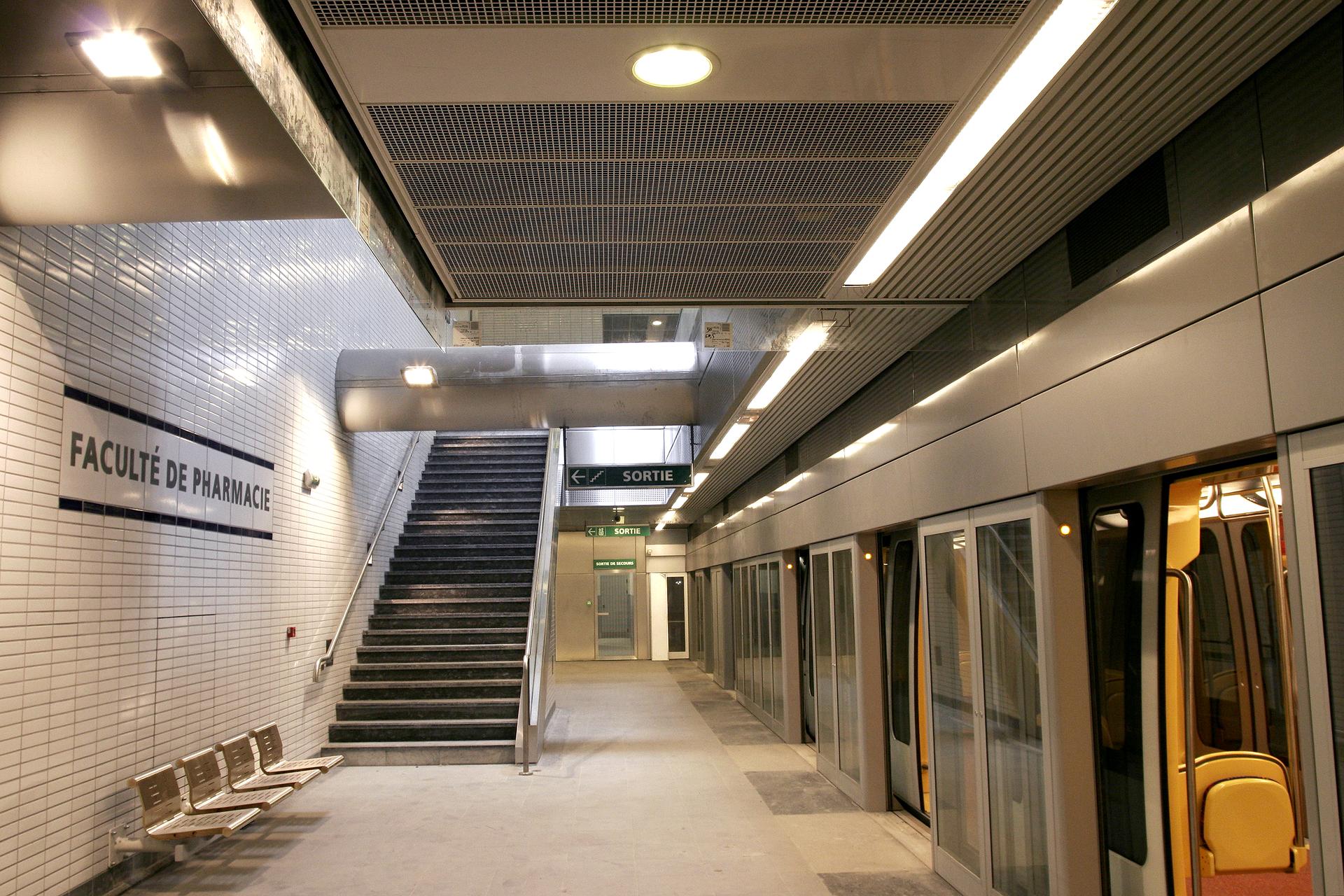 Architects: J.P.Loupiac & N. Roux Loupiac

Lighting: LAMP

Lighting Solution: Proa, BCN, Konic
Toulouse Subway
Toulouse has recently opened a new subway line. LAMP worked with the architecture studio ATELIER 13 illuminating the 20 stations that make up the new line B.
The tasks of the study, J. Ph. Loupiac Loupiac and N. Roux, architects agents associated with the architecture Capele SCP - Lamarque, were as follows:
To give meaning and coherence to the Line B project as a whole.
To guide 20 teams of architects there to take part in the 20 stations, through architectural and design documents.
To demonstrate the validity of the established principles, applying them to Jean Jaurès station, a typical stop.
The architectural and design documents are supported upon a reflection of the transport system: the VAL metro system of high passage frequency and reduced size, does not require much space. On the other hand, because of its route through urban areas, it is a question of creating underground stations connected to the surface.
The impositions are the base of the concepts developed to respond to the needs of future travellers:
Finding comfort and safety
The pleasure of travelling
Understanding the spaces created, anticipating the route
Enjoying the space as a work of art
The basic principles are needed in the sketch and are the following:
The creation of volume using the form of large hoppers two storeys high.
Circulation underneath the sections using the walkways created by their layout in the architecture.
Simplify the routes and create a space that is understood and easy to navigate.
Increase open areas, contributing to the understanding of the space and safety.
Let more light in when the public space allows for it, favouring natural light.
Blend the lighting with the architecture. This allows a great variety of sources to be used: illuminated beams, recessed lighting (downlights), spotlights, etc.
The development of the architectural concepts is prolonged by the design document that establishes the identity of the metro. The main options have been:
White walls to reflect light.
Stair and escalator railings in glass because of its transparency.
Granite stairs and stainless steel handrails for durability.
Choice and implementation of light sources taking into account their ease and maintenance cost.
LAMP 's solution for this and other stations of Line 2 of the metro of Toulouse have been the KONIC downlight for circulation areas, PROA projectors positioned on the two storey high posts and specially made light fixtures for the lighting of the platforms. These last fixtures are based on a profile similar to that of the BCN Canal.
Gallery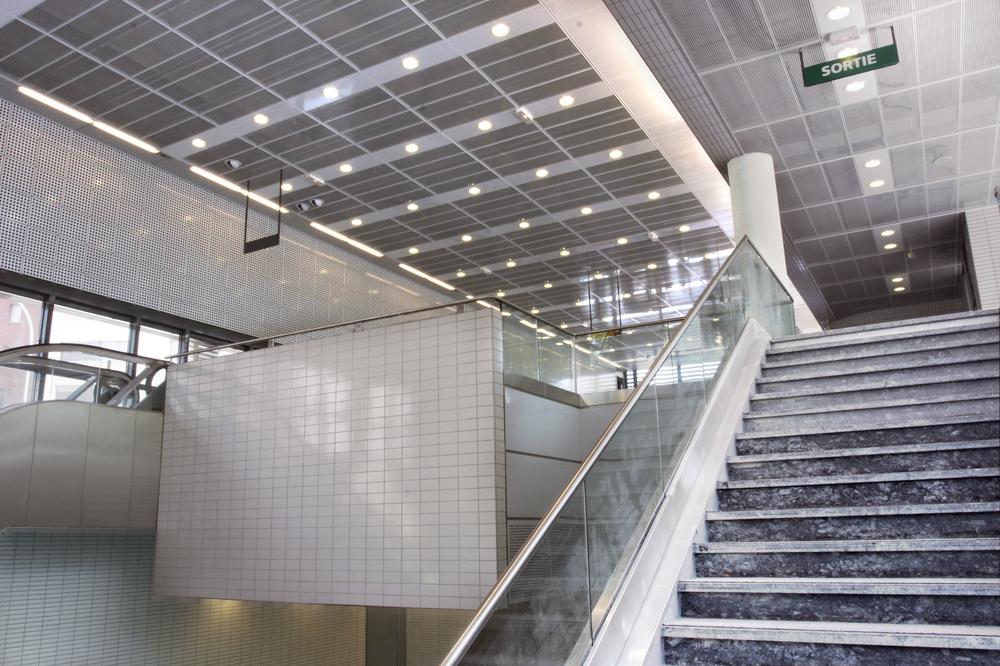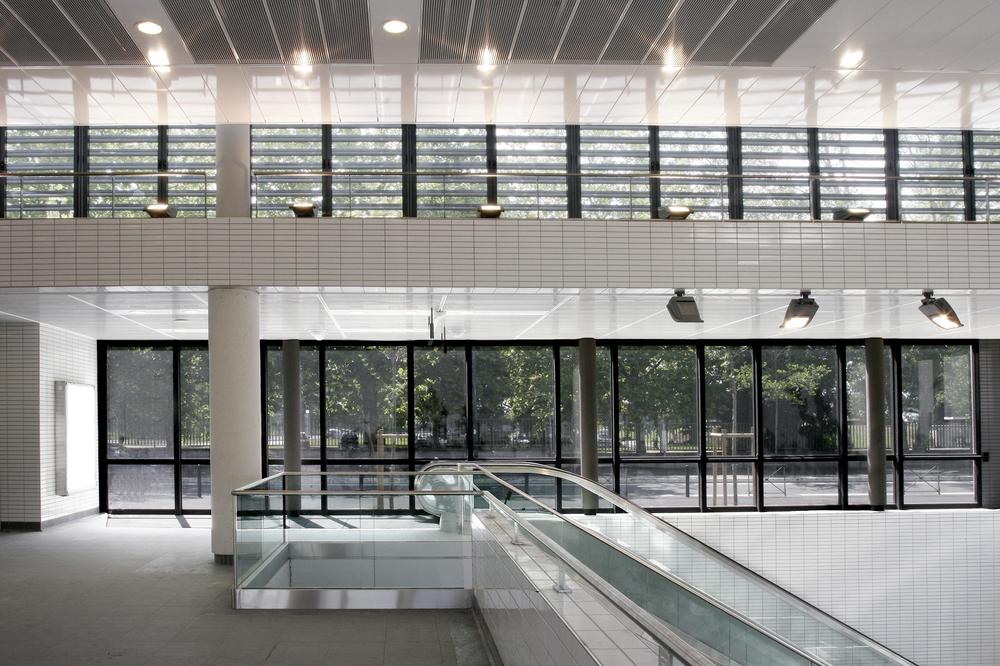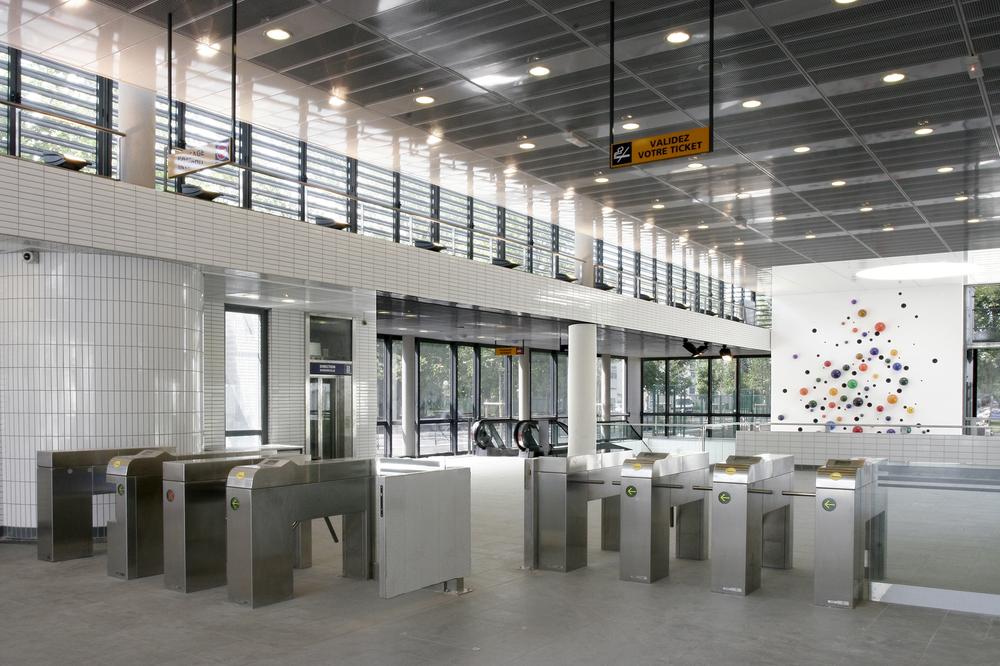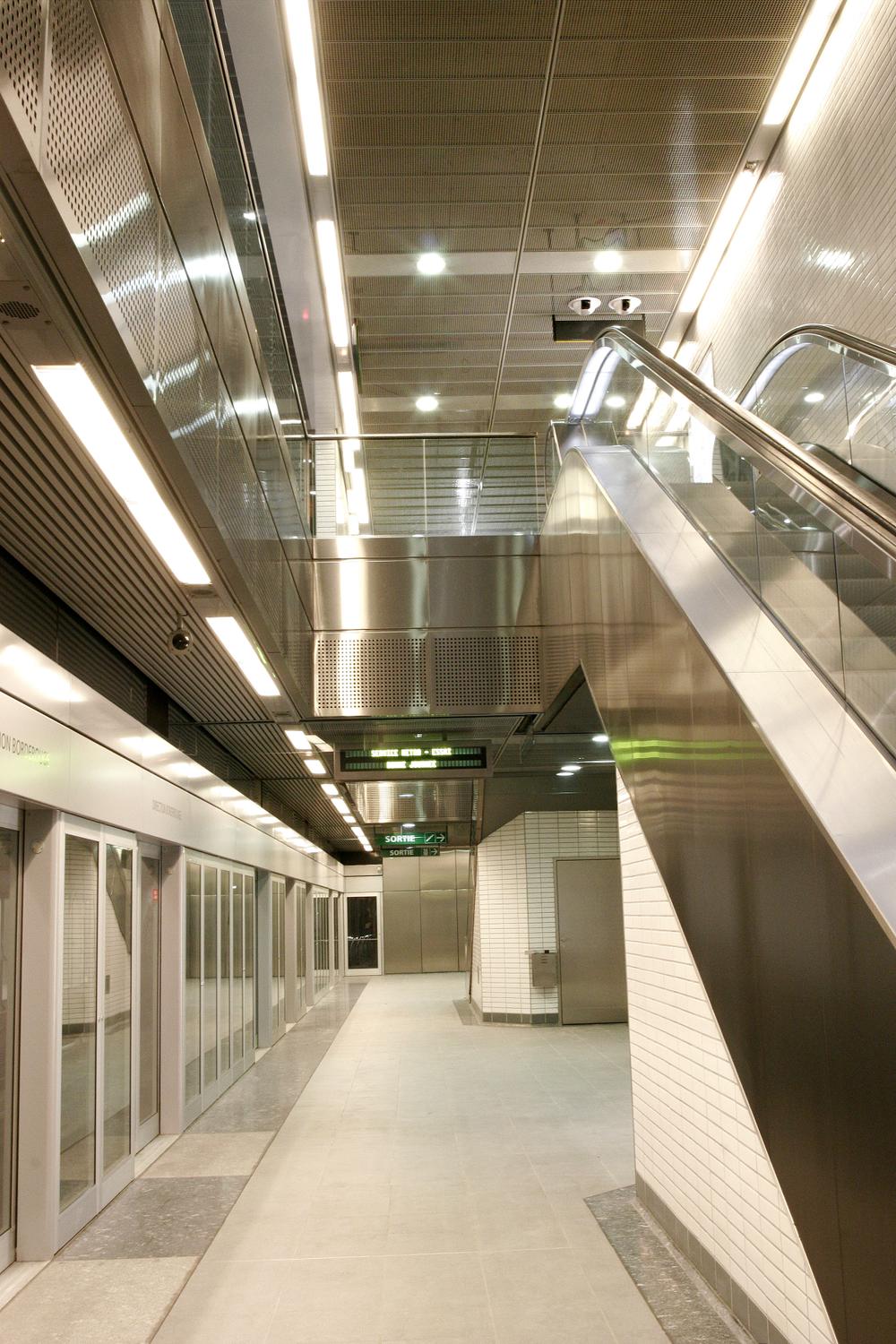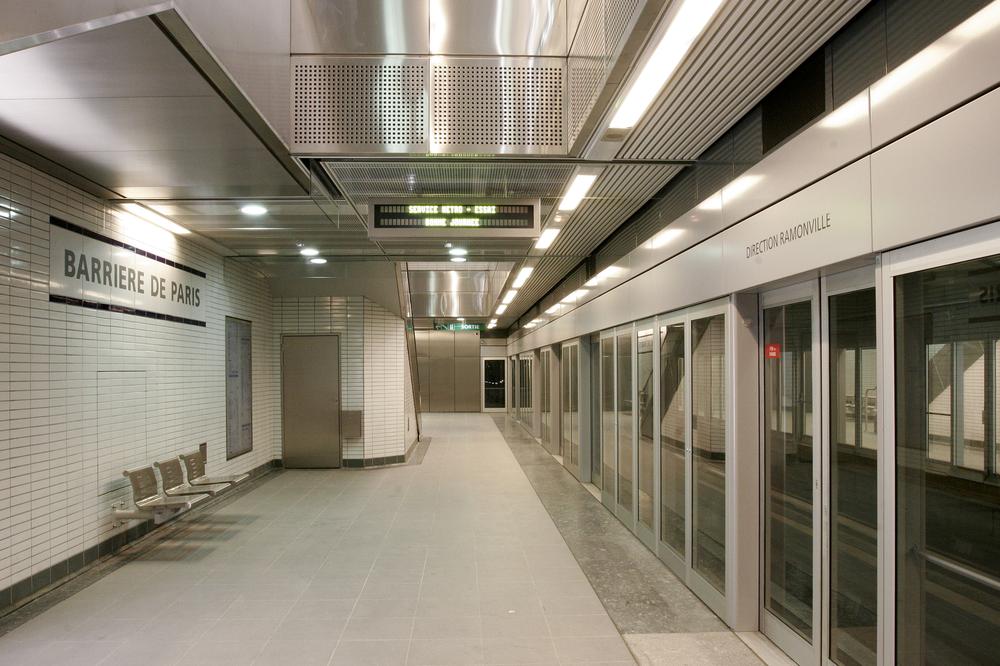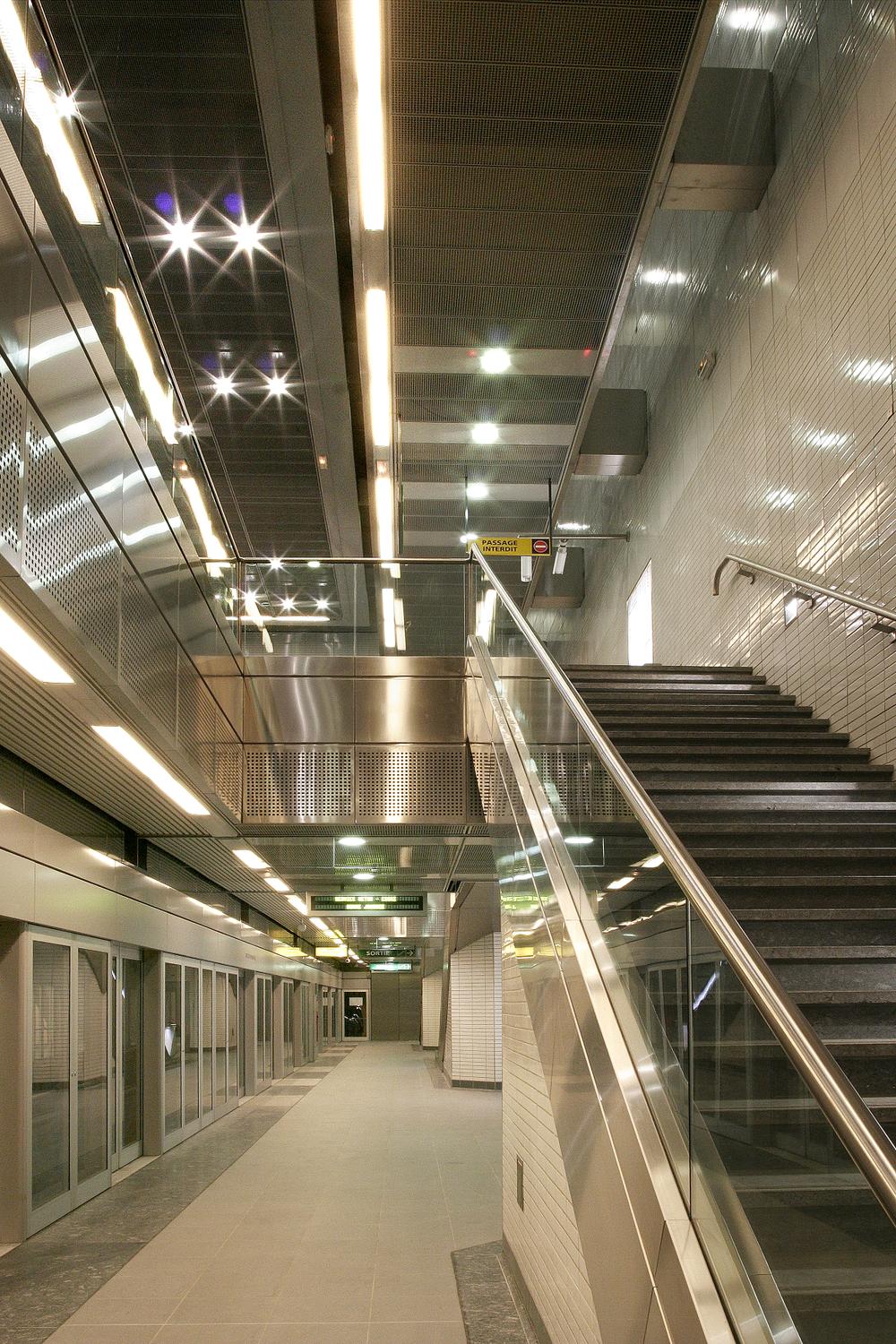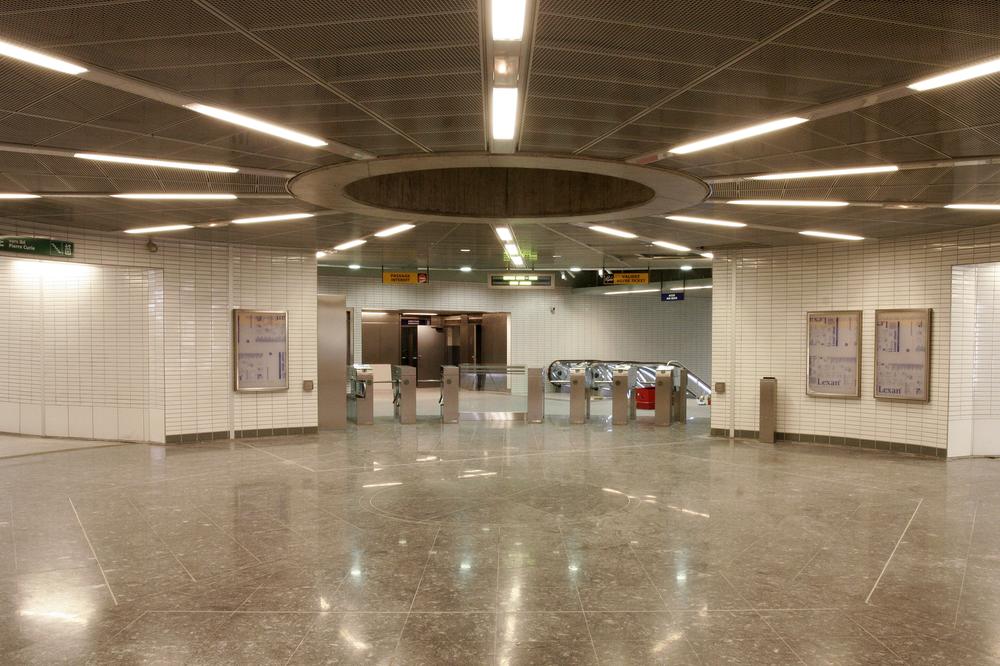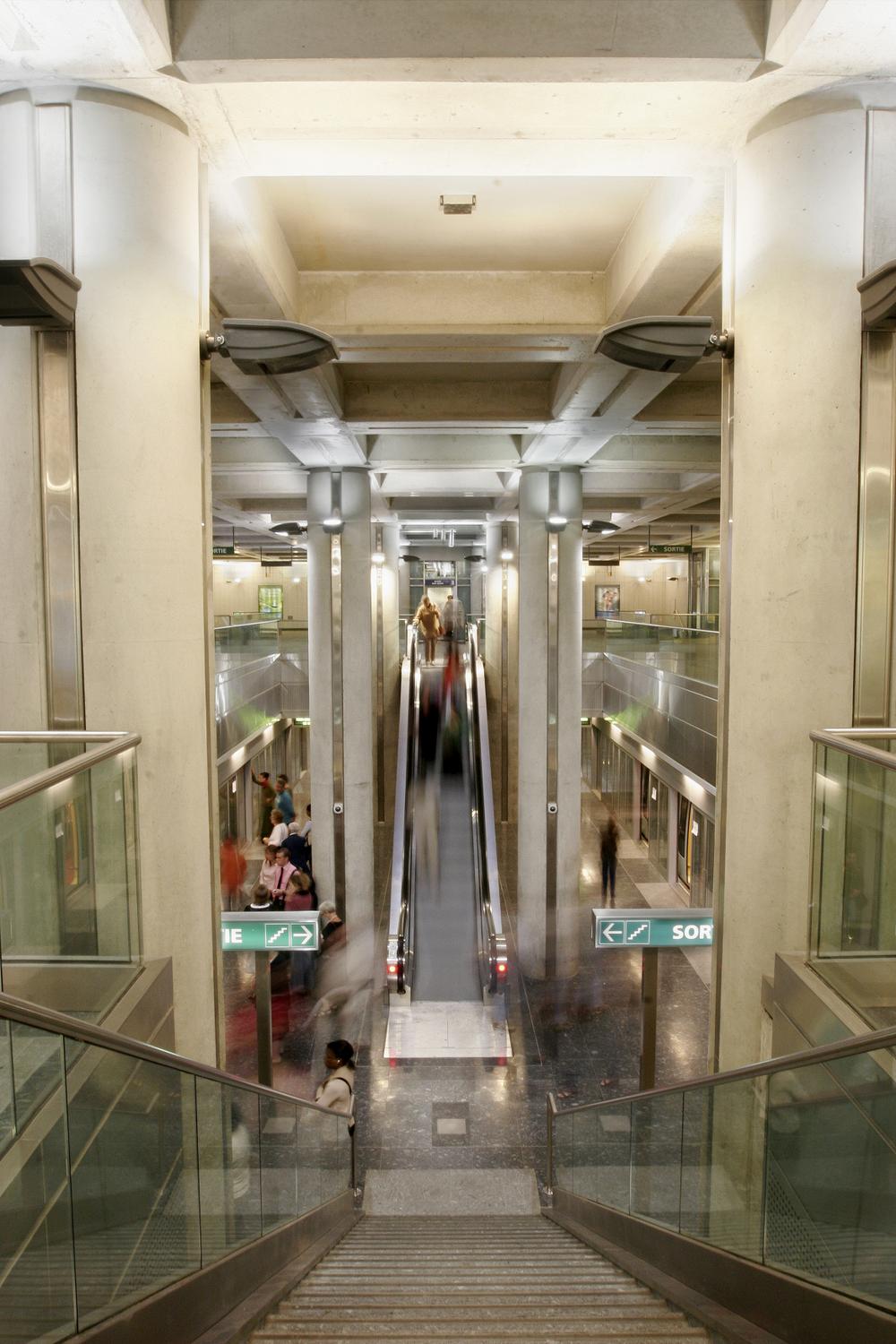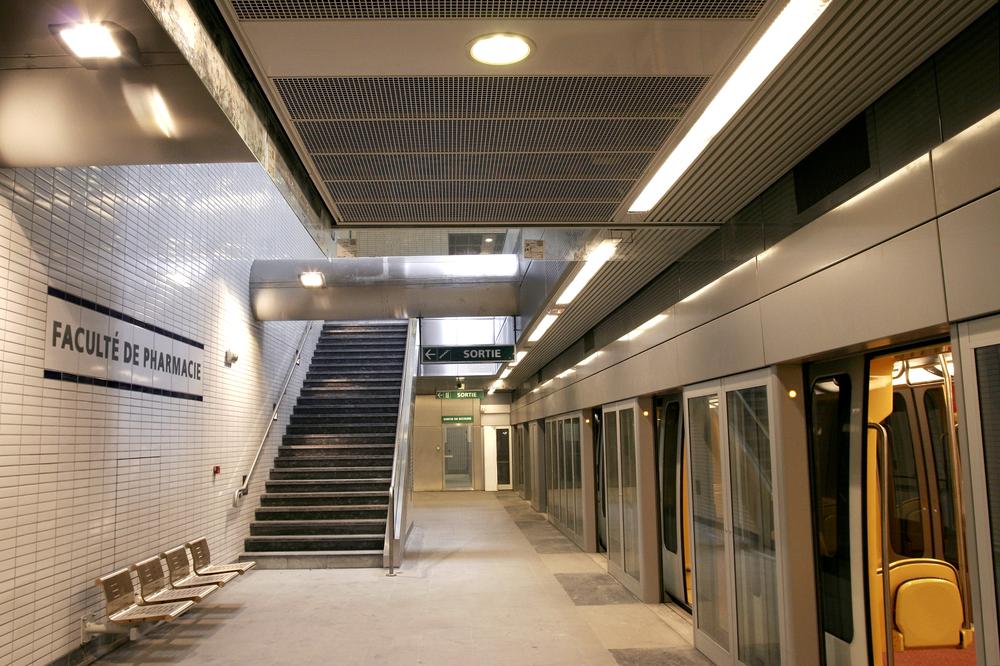 Do you need more information?
We can help you
Contact