NH Constanza Hotel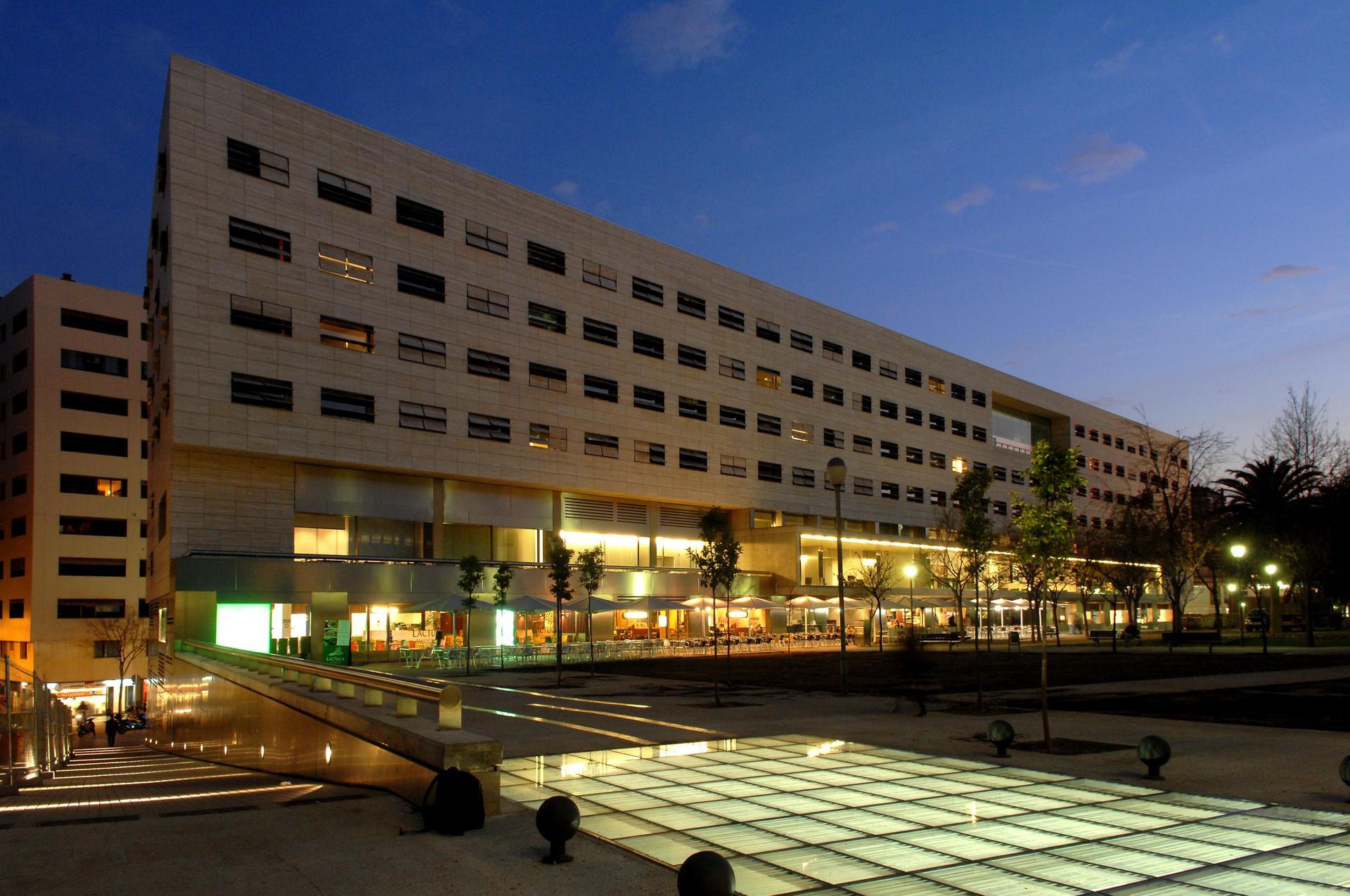 Architect: Manuel de Solà-Morales, Lucho Marcial & Rafael Moneo

Lamp Solution: Fil
NH Constanza Hotel
The NH Constanza hotel is located right in the heart of the business area of the City of Barcelona, at the junction of Av. Diagonal/Numancia. It occupies a new building of 37,000 square metres, covered with white travertine that rests on a skirting board of stainless steel.
It was conceived with ample, luminous spaces in mind, emphasising its groundbreaking interiors made of basalt, glass, lacquered in black and white concrete and an atmosphere of contemporary art. It has two main facades full of large windows, giving expression to the landscape. One looks out onto the street and has a large projecting part above a glass portal. The other, two rectangles in counterpoint, one cut through, where the spa is located and the other jutting out where the meeting rooms are located and which leads to a public garden square where executives can be seen at coffee break time, a scene which suits this chic urban hotel very well.
The architects Manuel de Solà-Morales, Lucho Marcial y Rafael Moneo have designed the NH Constanza hotel, which opened its doors in February 2007, in a unique style. Rafael Moneo designed works as important as the extension of the Thyssen museum in Madrid or the Tate Gallery in New Cork and was awarded the Pritzker prize in 1996, the most internationally respected award within the world of architecture.
Along its enormous corridors, between parameters of exposed concrete and green glass, there are various corners to meet and talk. All of the communal areas are surprising because of their light and have been illuminated with two lighting systems from the Fil family. This family of installations from the Lamp firm, which have also been used to light the hotel's rooms, is characterised by its neutral, minimalist design as well as by its installation versatility, since it can be hung, fixed to the ceiling or wall and recessed. The source of light used in this case, is a fluorescent tube T5 of 54W with a colour temperature of 4000-Kelvin degrees that gives a comfortable and adequate level of lighting for this type of application.
All of these characteristics make the Fil installation family integrate perfectly into architectural spaces creating atmospheres with uniform and diffuse light.
Gallery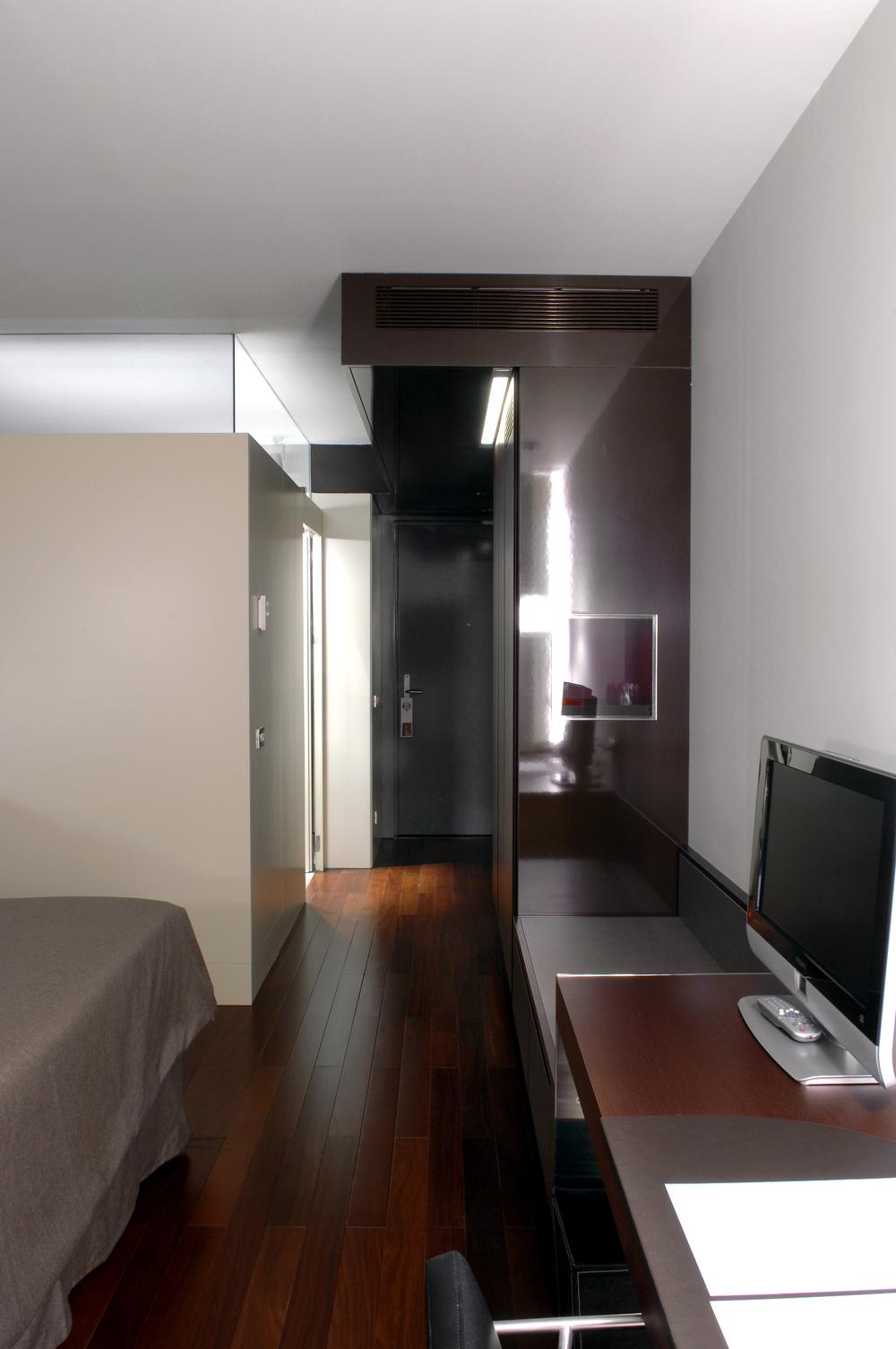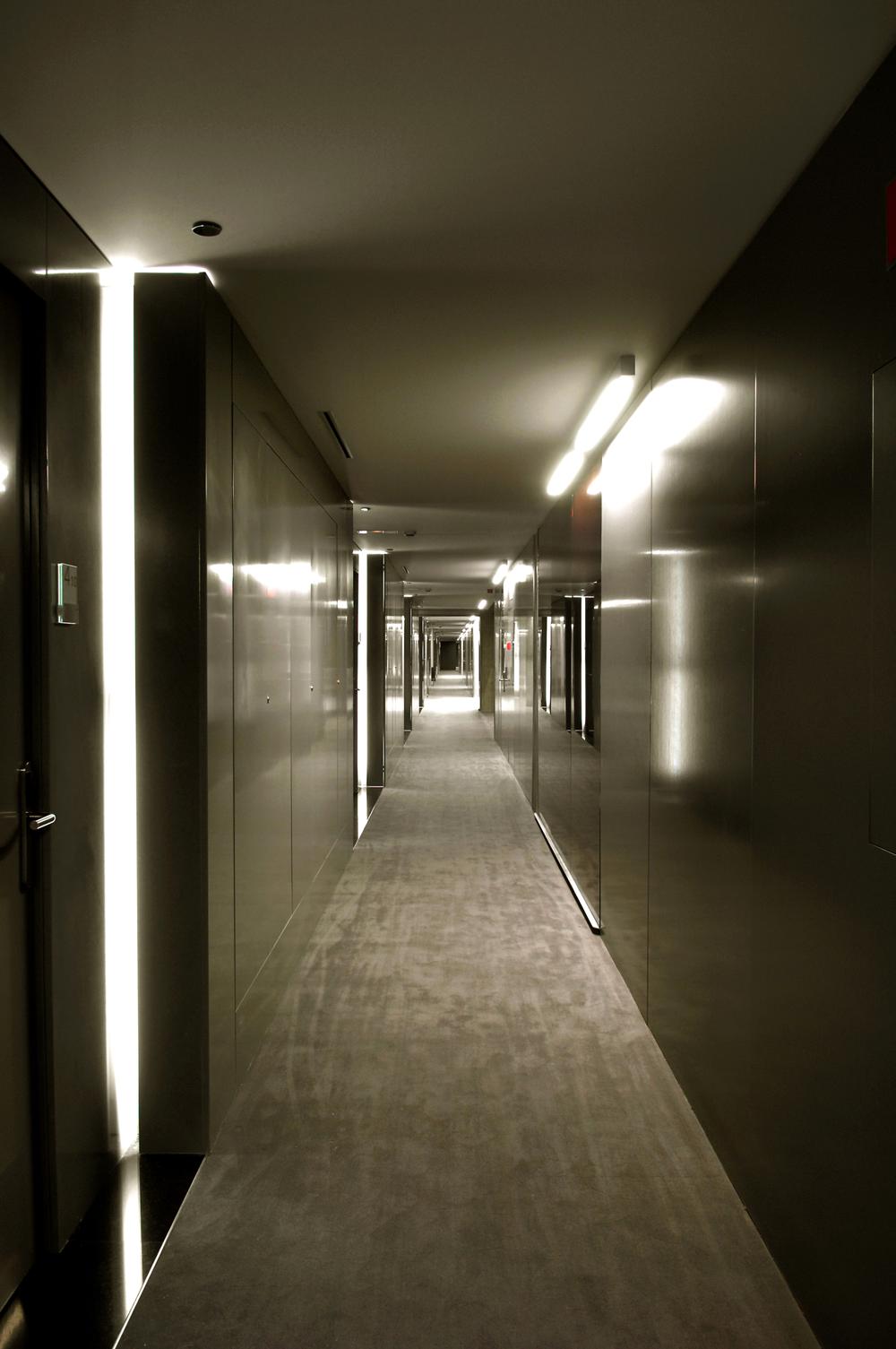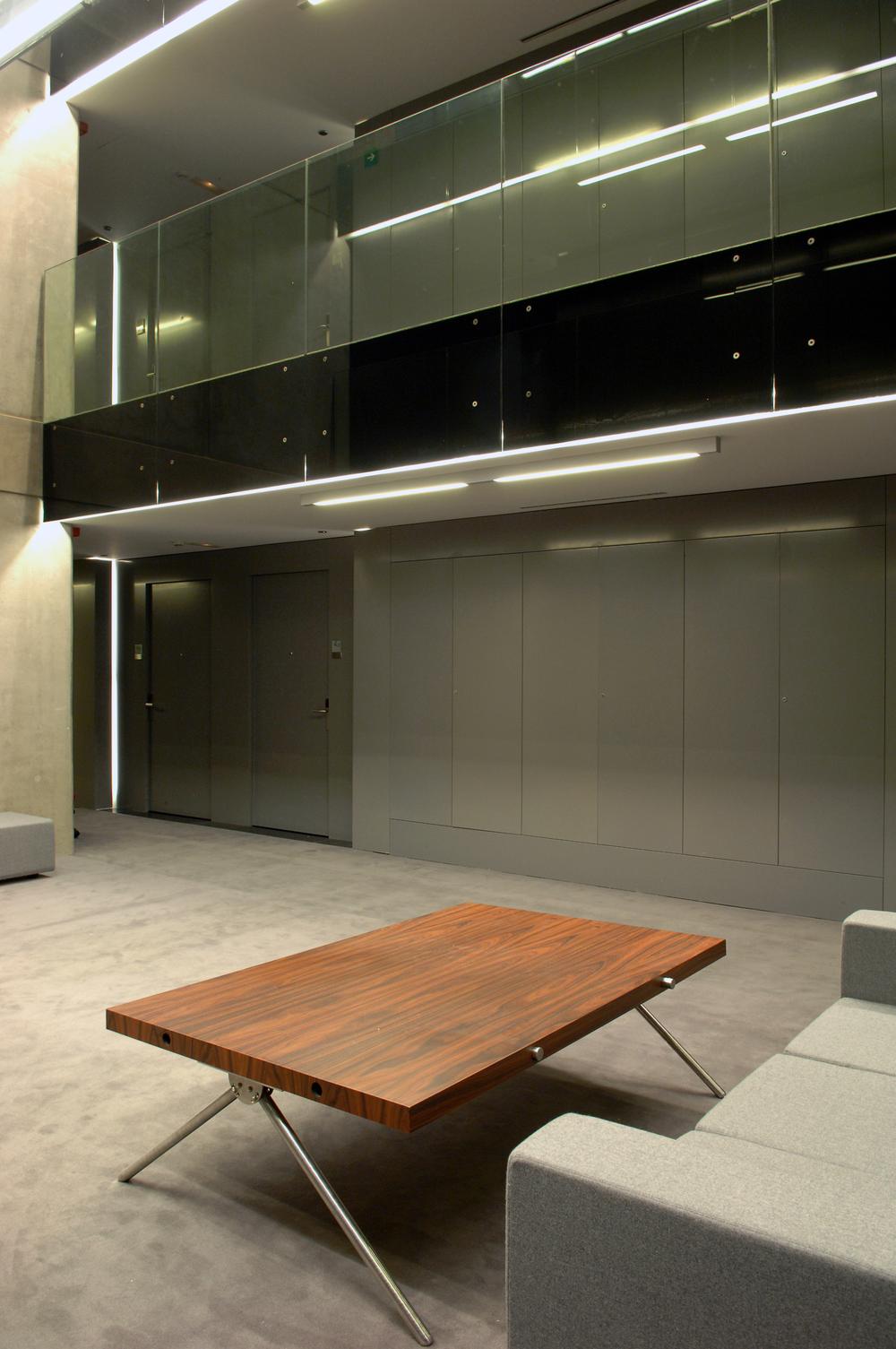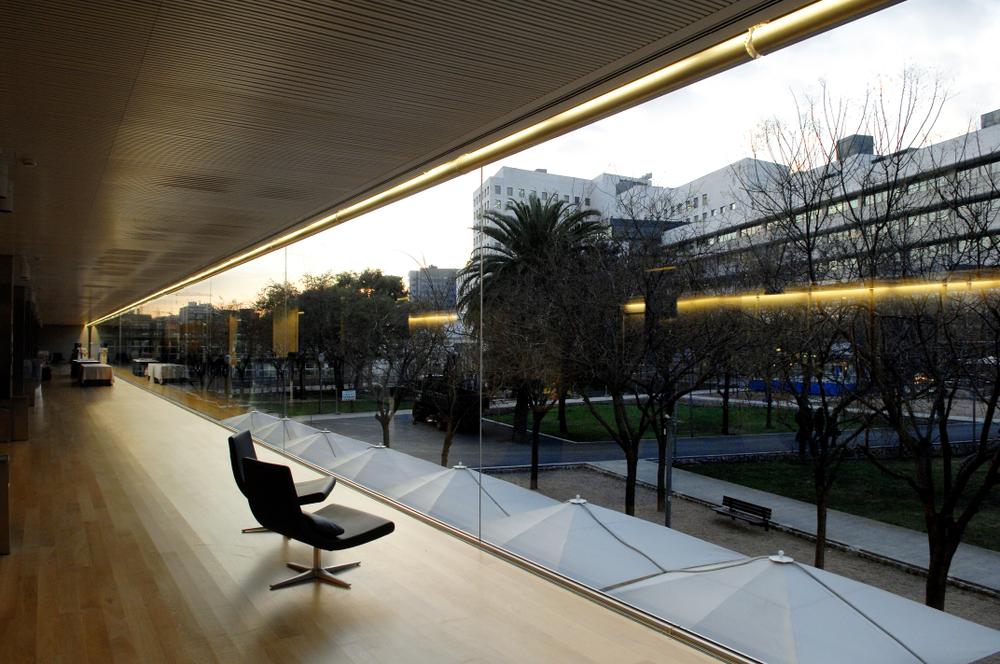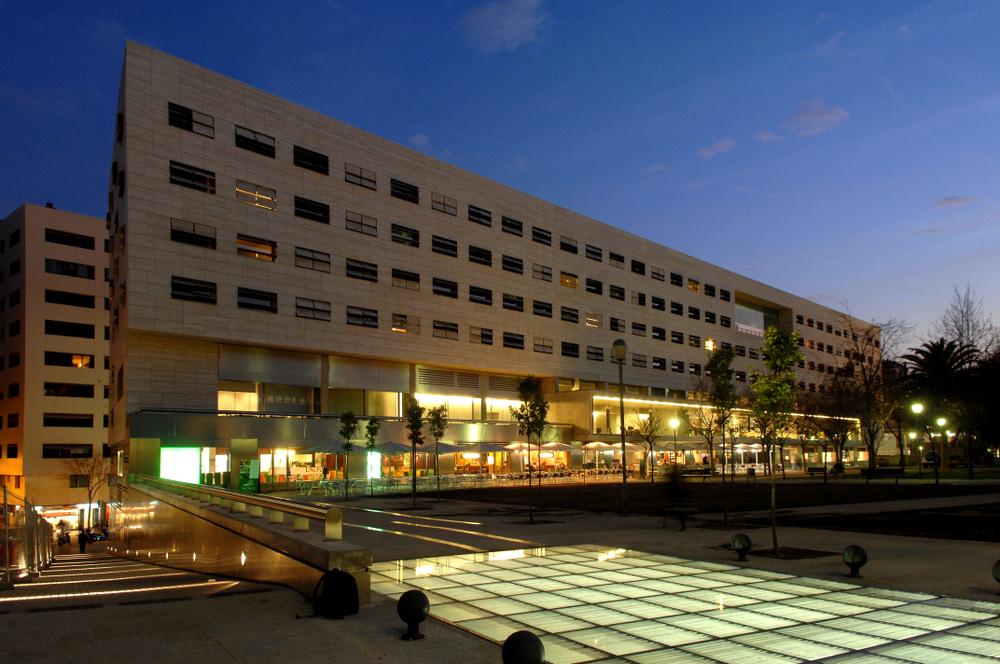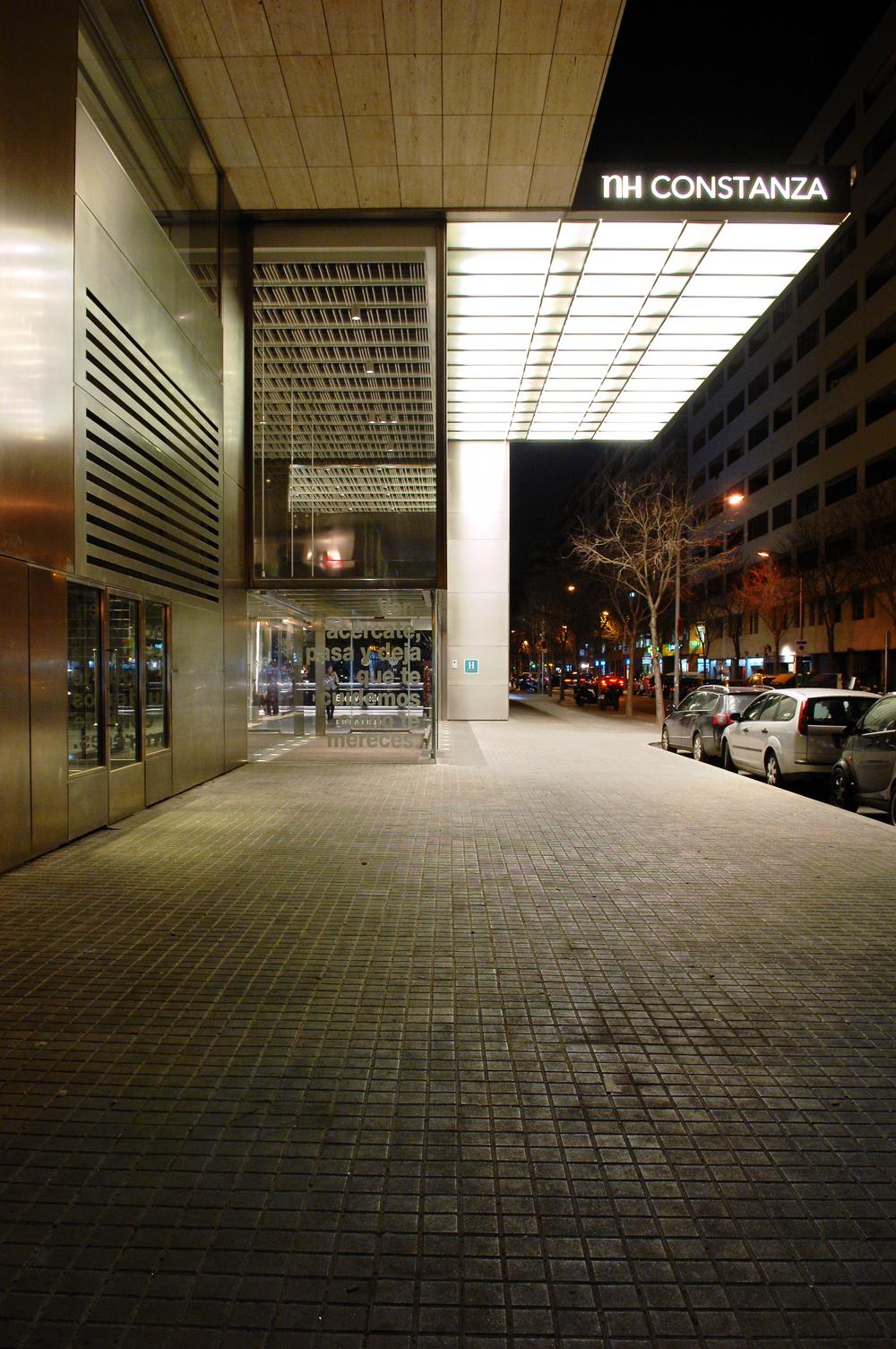 Do you need more information?
We can help you
Contact