Magic Box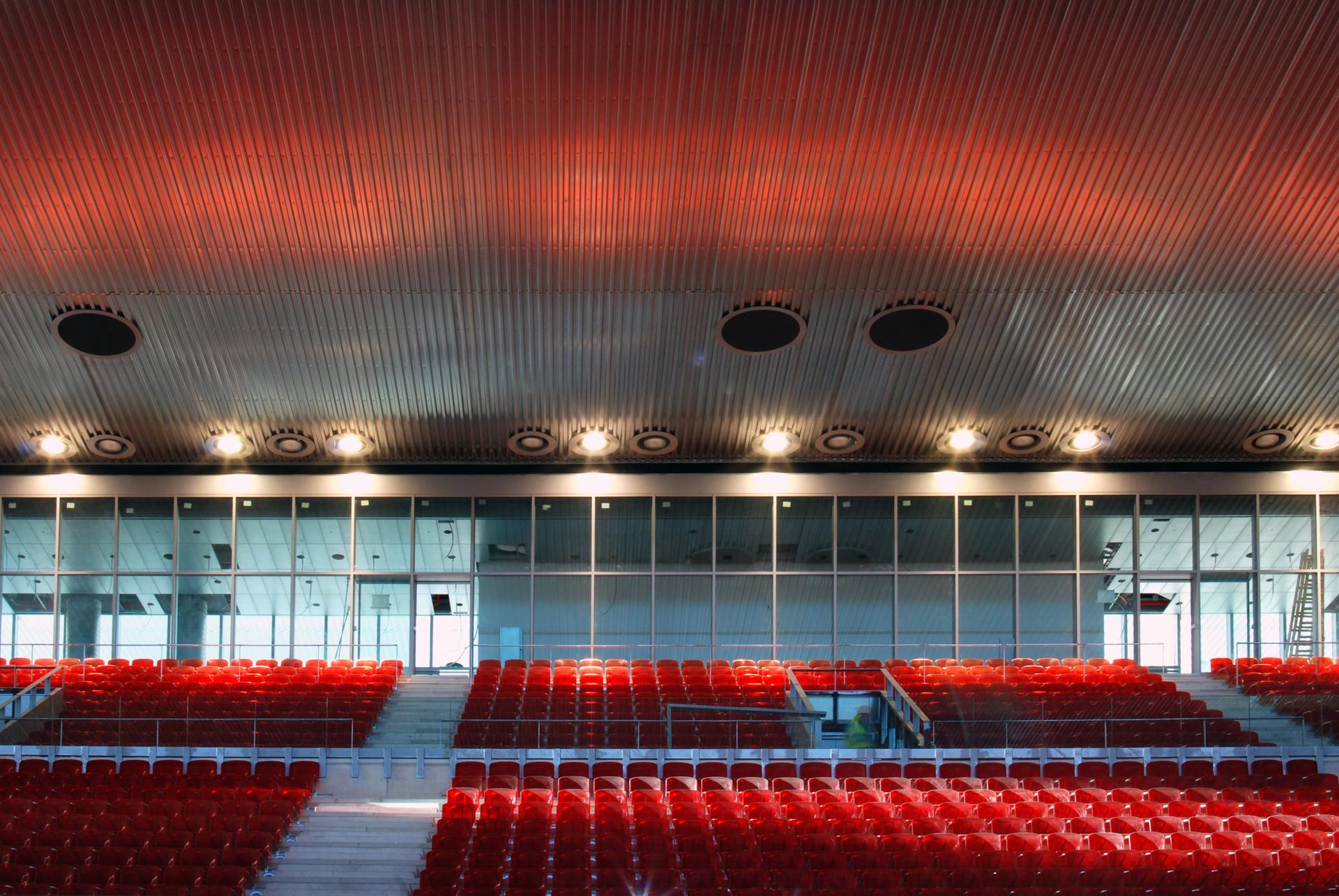 Architect: Dominique Perrault
Studio: DPA Dominique Perrault Architecture
Developer: Madrid Espacios y Congresos
Engeneering: Typsa
Constructor: FCC
Instal: Crespo y Blasco
Lighting consultant: Teknica
Lamp Solution: Uplight LED
Magic Box
LAMP has taken part in lighting the Caja Mágica, one of the most singular buildings in world sports architecture, designed by the famous French architect Dominique Perrault.
The tennis stadium complex is a multifunctional centre located on the banks of the Manzanares river, and consists of a huge box which raised on sturdy pillars, appears to levitate above its reflection in the water.
It is a sports complex that due to its versatile and functional design allows for holding both indoor and outdoor tournaments and also for holding all types of events, including non-sports events, such as presentations, shows, and conventions.
Architecturally, the most relevant feature of the centre is its roof system. Each court has its own "lid" that can be lifted open mechanically.
Riverside park: A garden that merges with the Manzanares Park.
Media Garden: Parking and access area to mobile television units.
Tennis Garden: Platform with 16 courts with the possibility of being grouped into 8 or 4 with room for grandstands.
Perales Road Park: Ground reserved for possible organisational requirements.
Passageway: Connecting gangway axis that passes through the buildings Complex.
Indoor Tennis Stadium: Rectangular stadium featuring 11 covered tennis courts and additional areas for sports and administrative use.
Madrid Caja Mágica Building: The main building for holding international tennis tournaments and other events. Floor with a surface area of 160 x 167 m and 35 m in height.
There is a tennis stadium in the main Caja Mágica Madrid, with 12,000 seats, in addition to two smaller ones. 3,800 Led Uplights have been installed underneath the seats in these three stadiums to provide a spectacular and magical light show effect. This LAMP product is a recessed floor fitting, characterised by its high technical performance and sustainability.
The Led Uplight features a light source with 3 1.2 W LEDs powered at 350 mA with a 900 candle power light flow, a colour temperature of 6,500ºK and a useful life of 50,000 hours, thus offering minimum maintenance.
These fittings are fitted with an IP65 and an IK08 and are very environmentally friendly as they only have a power rating of 3.9W. For this project a model has been chosen that provides an average light beam of 30º and a series of quick connectors have been included for quick, easy and safe installation.
Gallery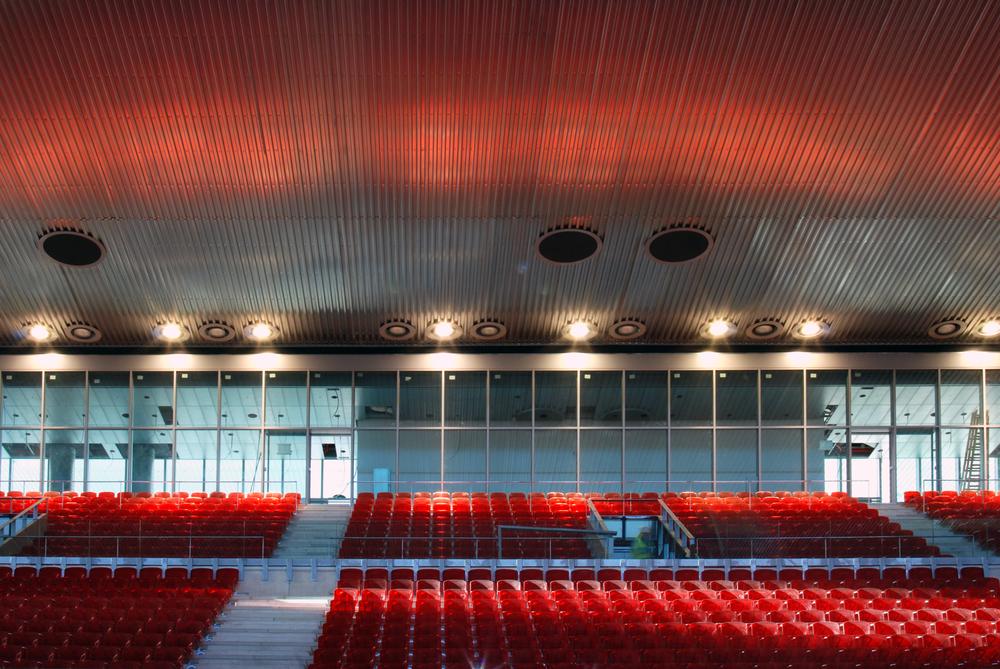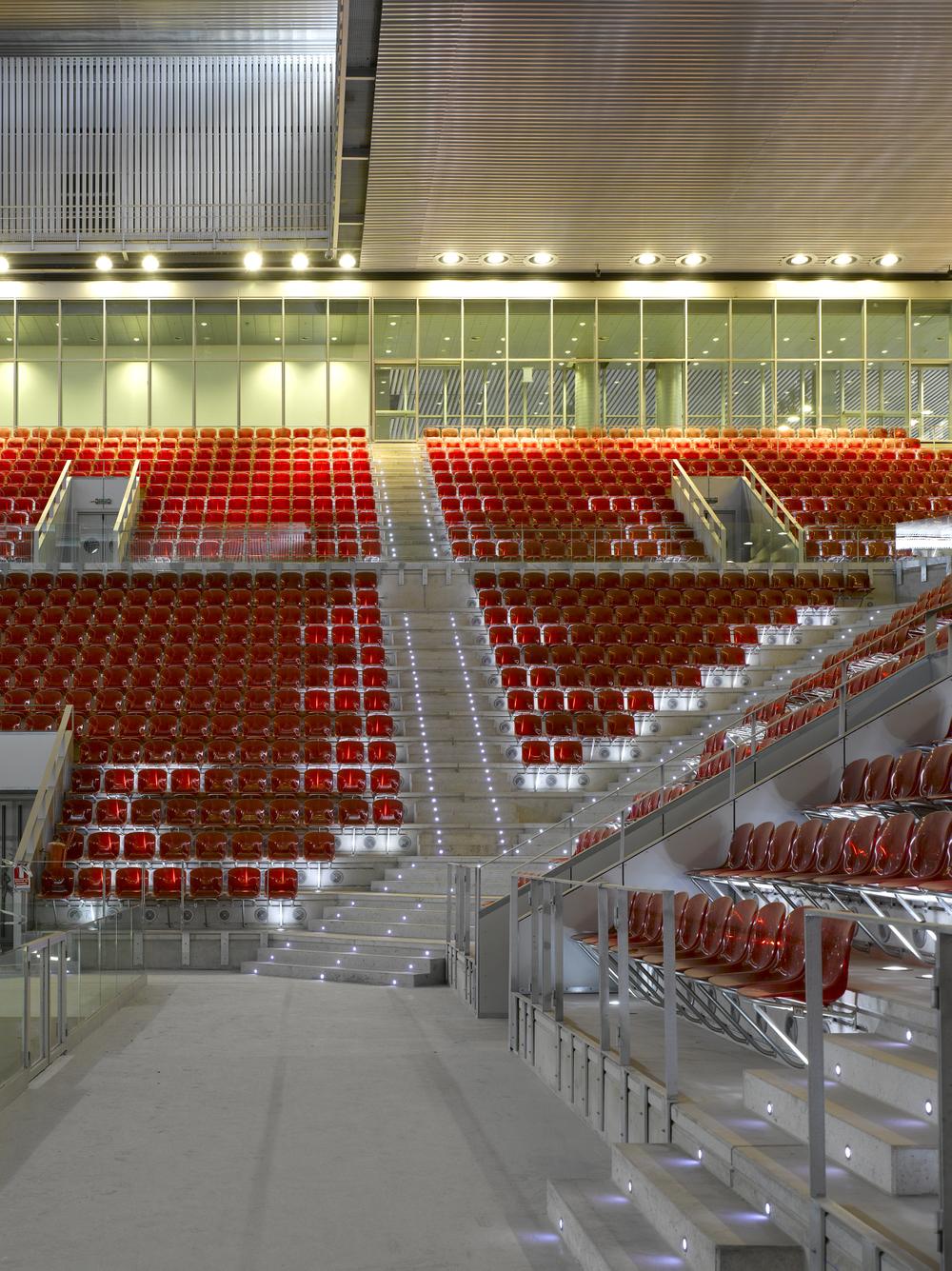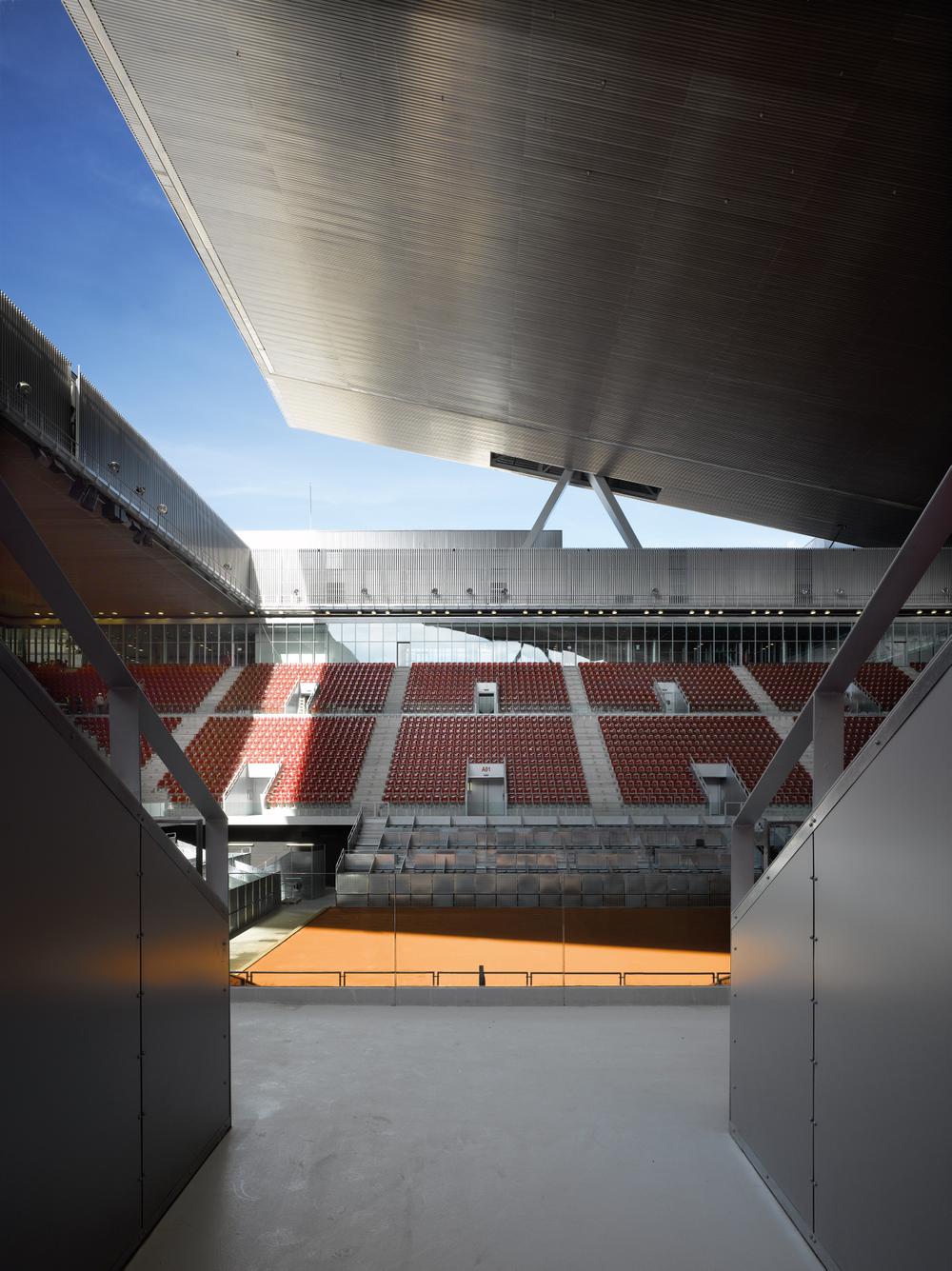 Do you need more information?
We can help you
Contact