Water Tower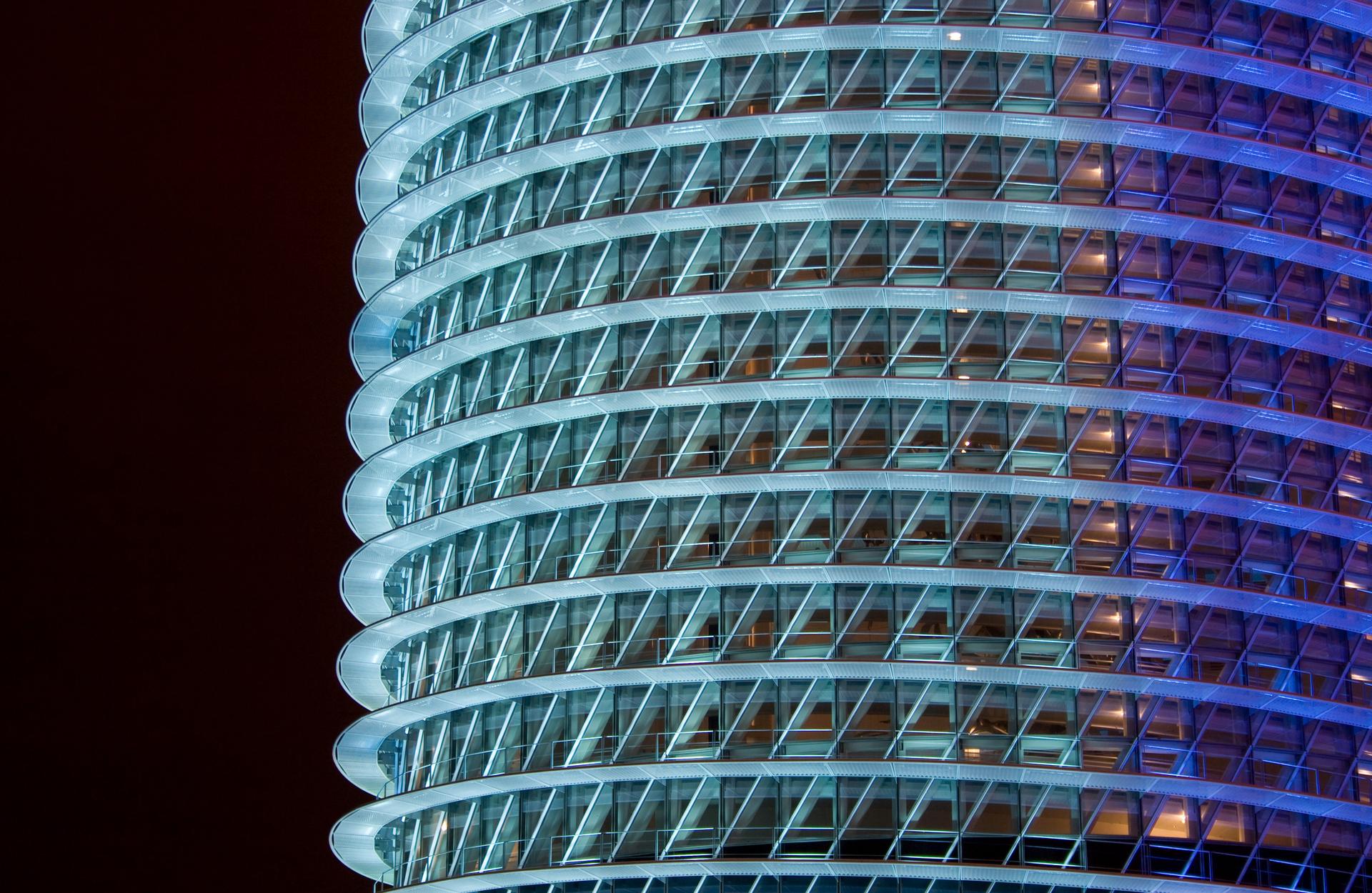 Architect: Enrique de Teresa
Lighting Designer: Maurici Ginés (ARTEC 3)
Developer: Expo Zaragoza 2008
Instalations: UTE Gorelec-Tems
Lamp Solution: Step Air
Water Tower
The Water Tower, designed by the prestigious architect Enrique de Teresa, is one of the most emblematic buildings of Zaragoza's Expo 2008. The exterior lighting project was carried out by the lighting designer Maurici Ginés from the Artec3 study with the cooperation of LAMP.
The tower, 76 metres high with a surface area accessible to the public of 10,400 m2, is now hosting the "Water for life" exhibition.
The exterior lighting of the Water Tower is based on the transparency and subtle reflections of a water container, extruded from an organic shape, with 6 tones of blue in reference to the water contained or surrounded by the 5 continents and the poles. The utlimate intention was for the building to transmit the sensation of water.
Lighting was resolved by placing 42 STEP AIR luminaires made by LAMP in each of the 23 floors of the building. This was achieved by a total of 966 lights placed on the outside walkways with T5 linear fluorescent lamps 1 x 54W, regulated by a Dali system and colour filters of various shades of blue.
Gallery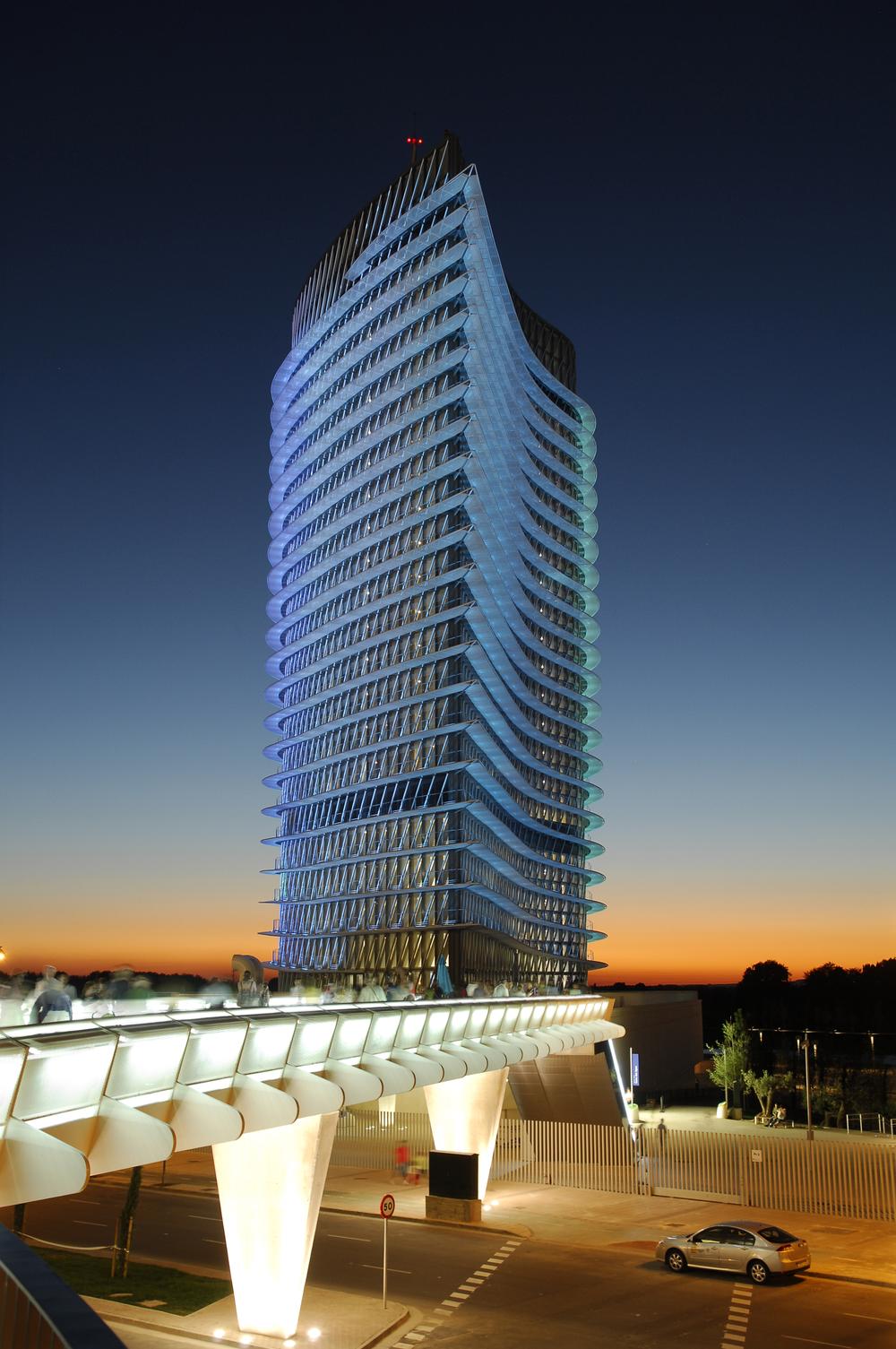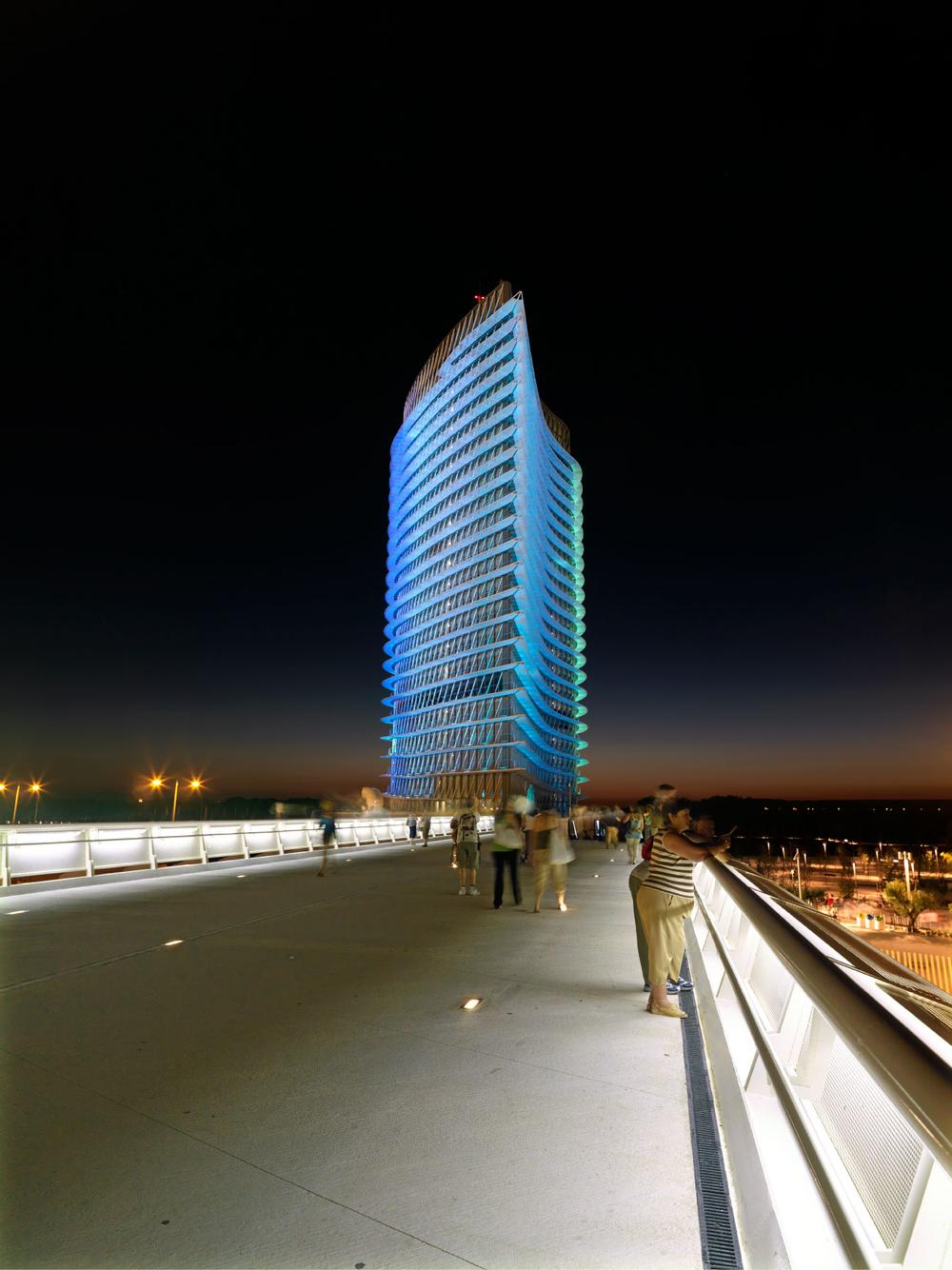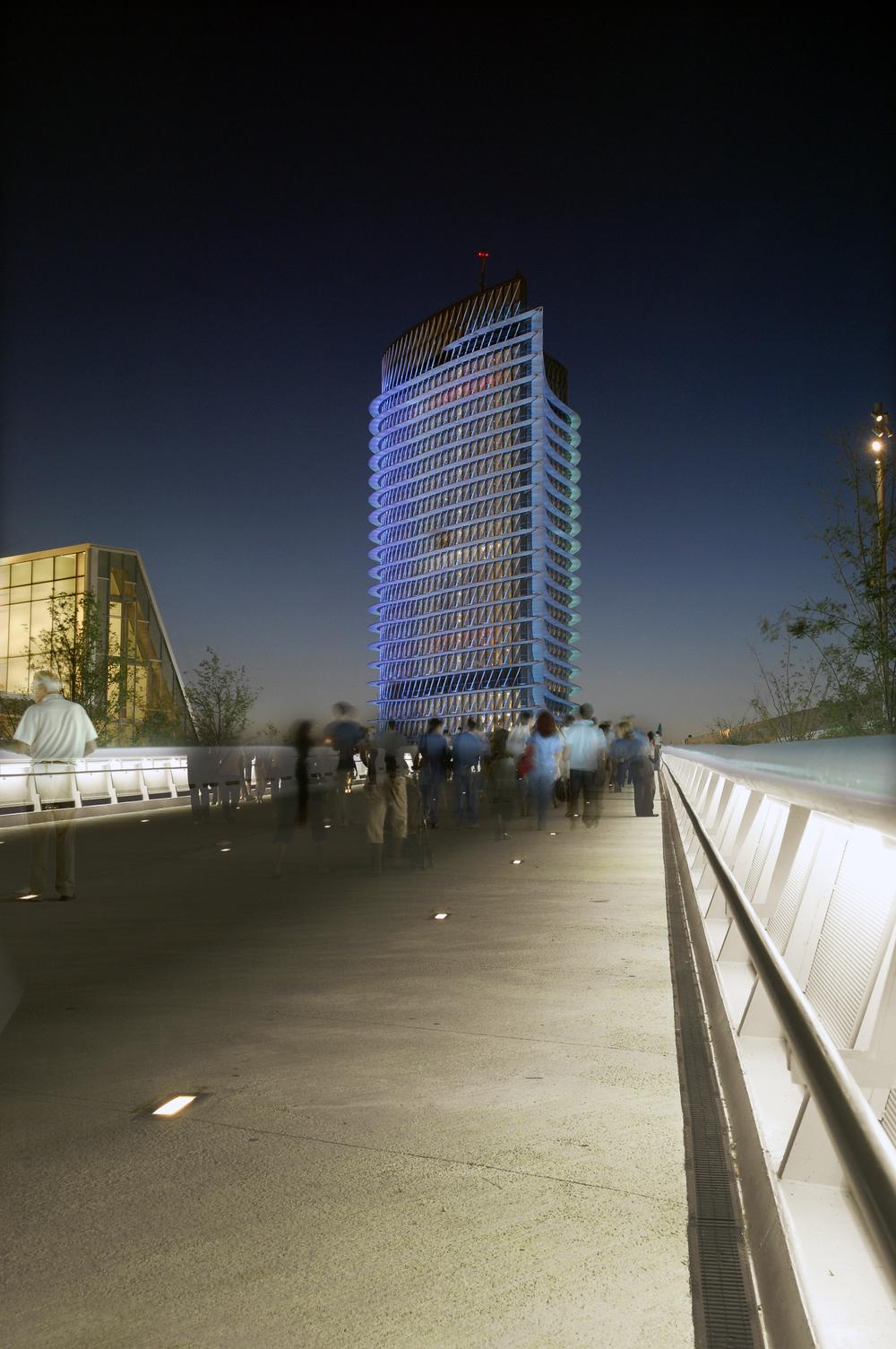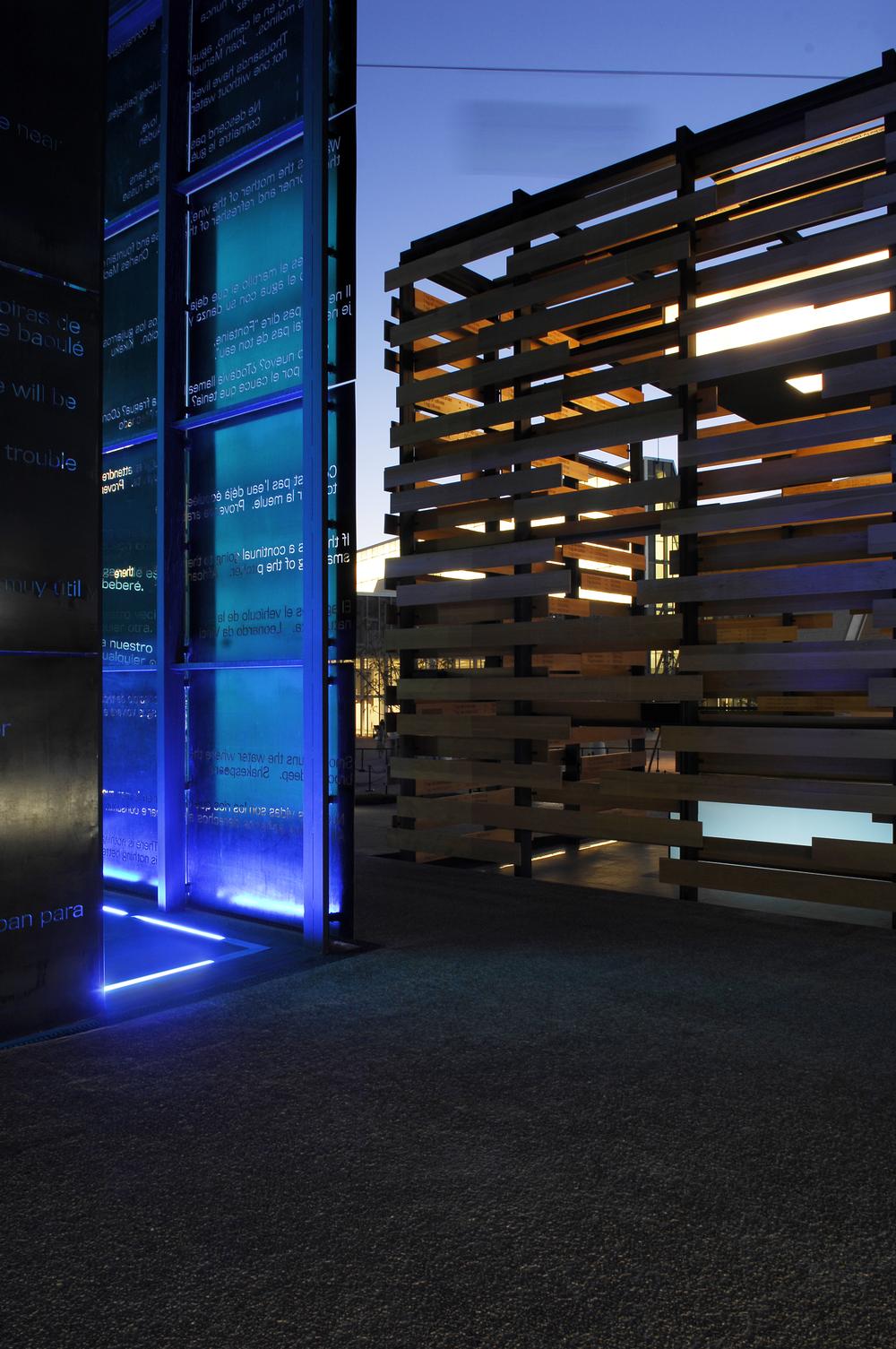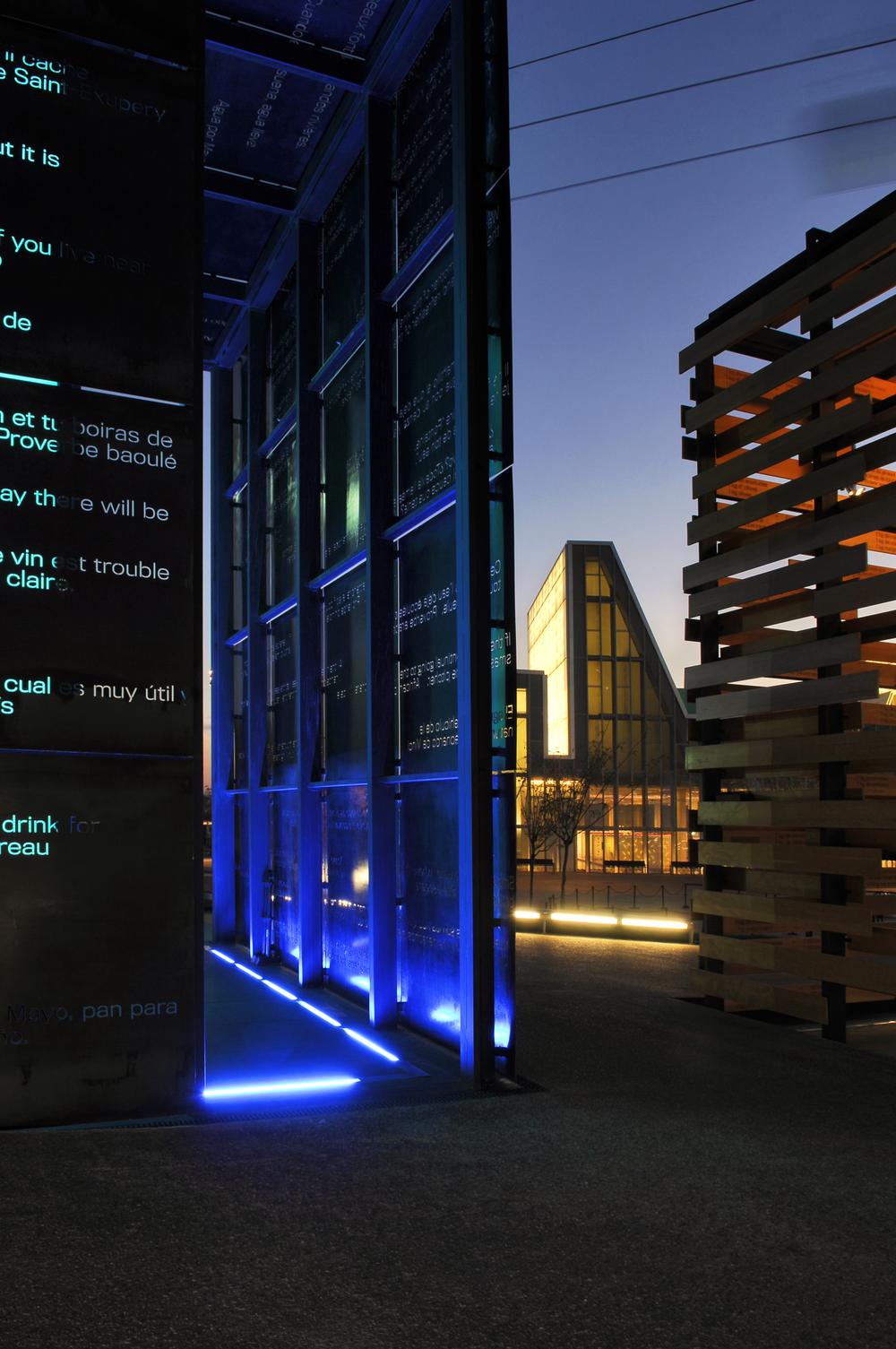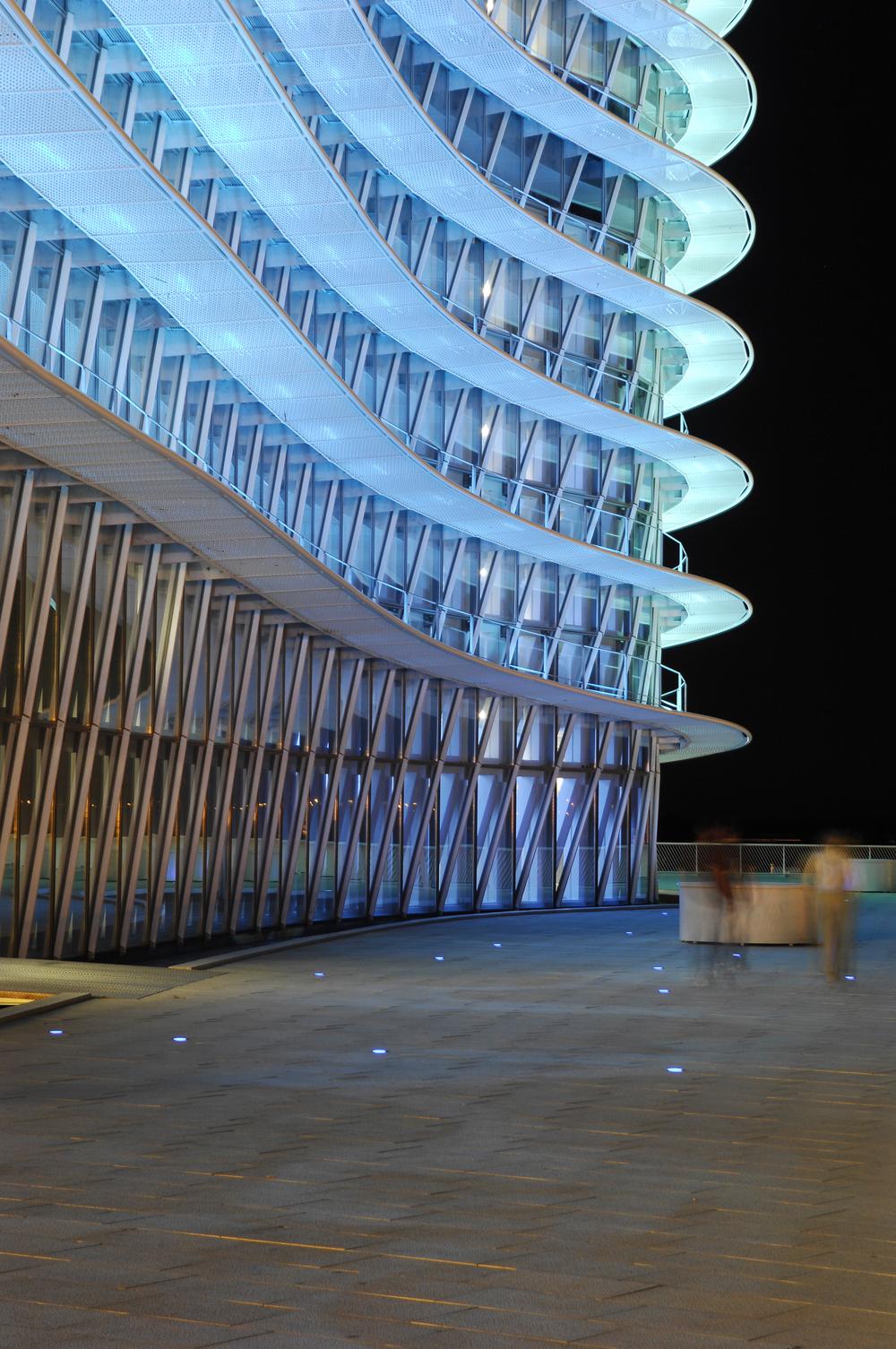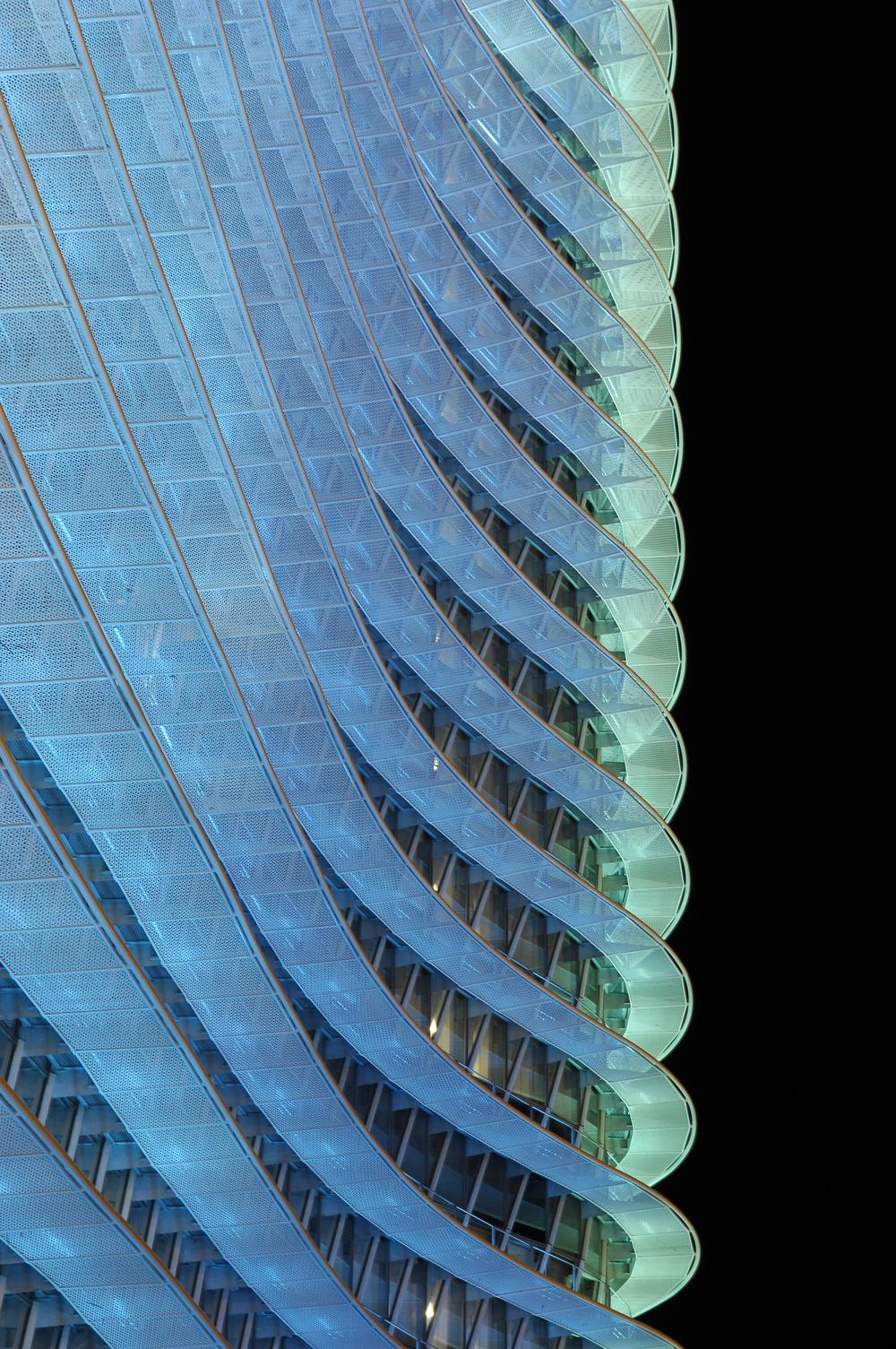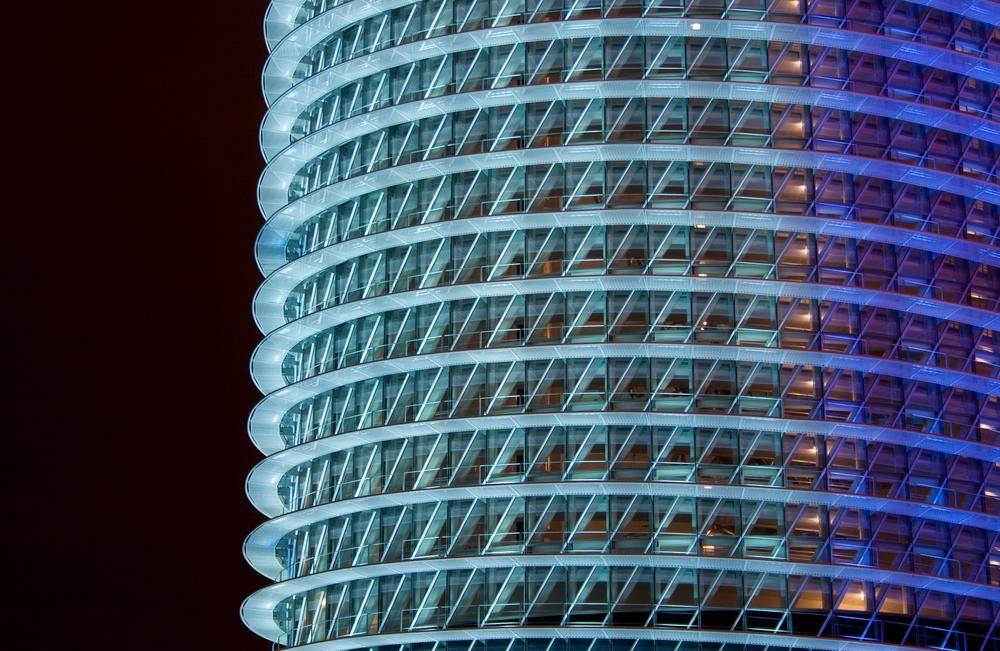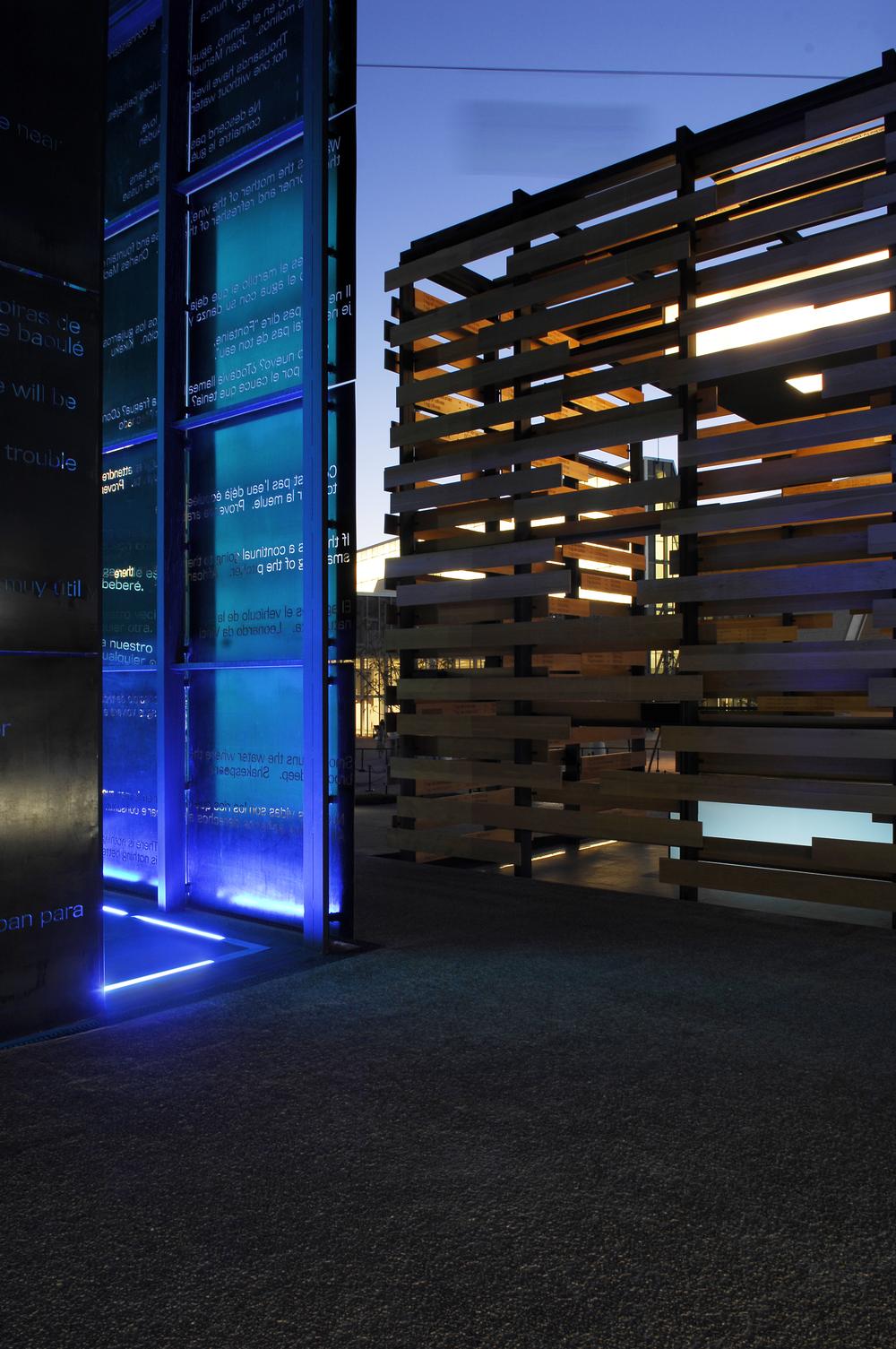 Do you need more information?
We can help you
Contact