Torrassa Square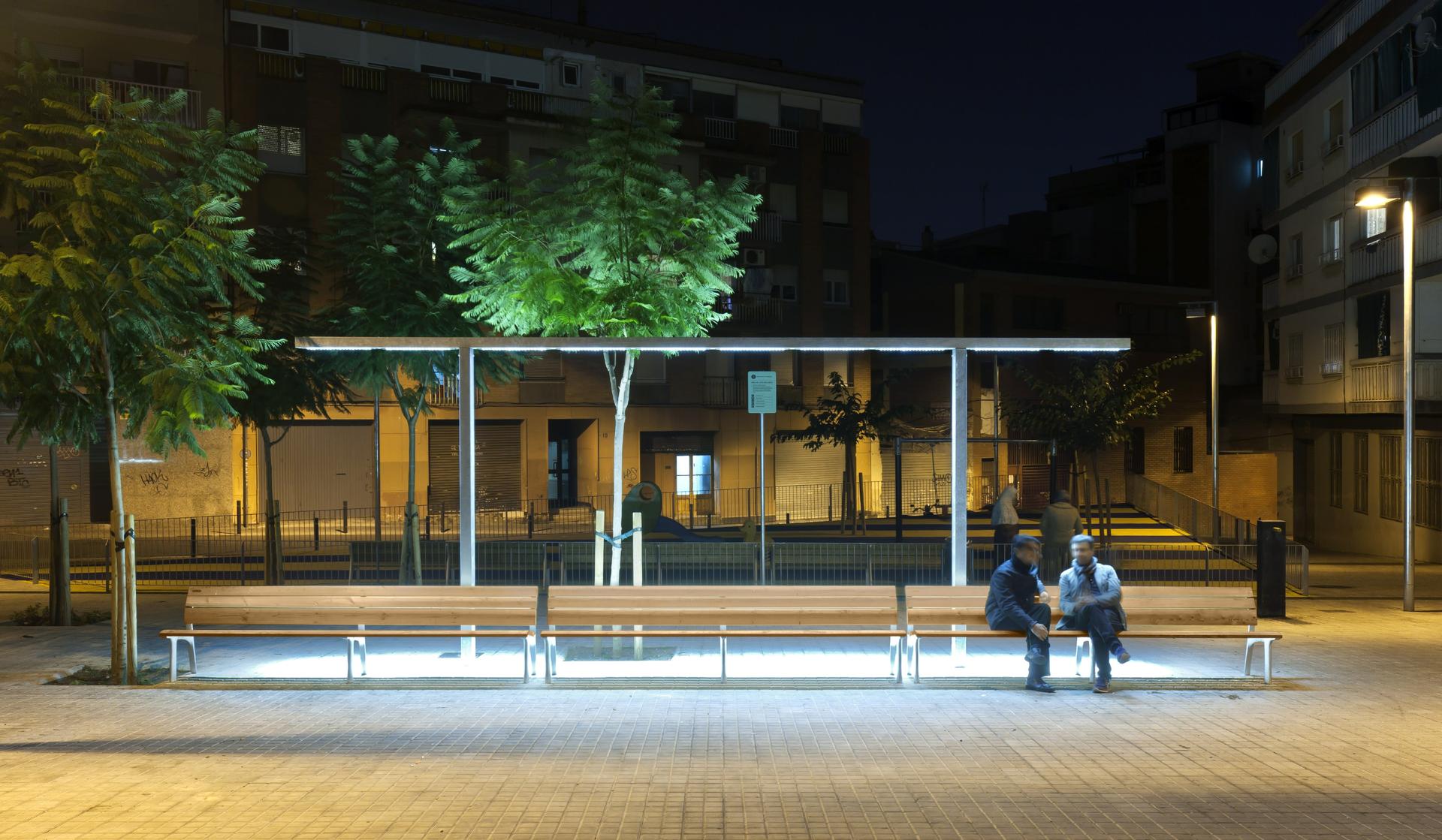 Architects: Xavier Bustos
Architect Studio: XNF Arquitectes
Developer: L'Hosiptalet de Llobregat City Hall
Installer: Sece
Year: 2012
Lamp Solution: Bauline Air
Torrassa Square
Hospitalet de Llobregat (Barcelona)
,
Spain
As the time has arrived to choose the lighting of Plaza Torrassa in Hospitalet, Xavier Bustos, the shareholding architect of the XNF Arquitectes studio, well understood that it was very important to be committed to LED.
LED, owing to its balance between long life, efficiency and chromatic reproduction, it is a very optimum source of light to use in exterior spaces. Furthermore, it must be borne in mind that it is the light source with the most potential owing to the ongoing research which is carried out currently in this field.
For this reason, XNF Arquitectes elected the luminaire BAULINE AIR by LAMP to incorporate in some original galvanised iron structures which lend a unique touch to the square. This exterior luminaire has a Spot optics, a IP67 and incorporates 20 LEDs of neutral white colour which afford a luminous flow of 4100 lumens with total consumption of 23W. BAULINE AIR is made of silver anodised aluminium extrusion and lacquered aluminium injection lids in silver grey polyester. It has an embellishing silver serigraphed polycarbonate front and its power source may be integrated into the luminaire or separate from this.
Gallery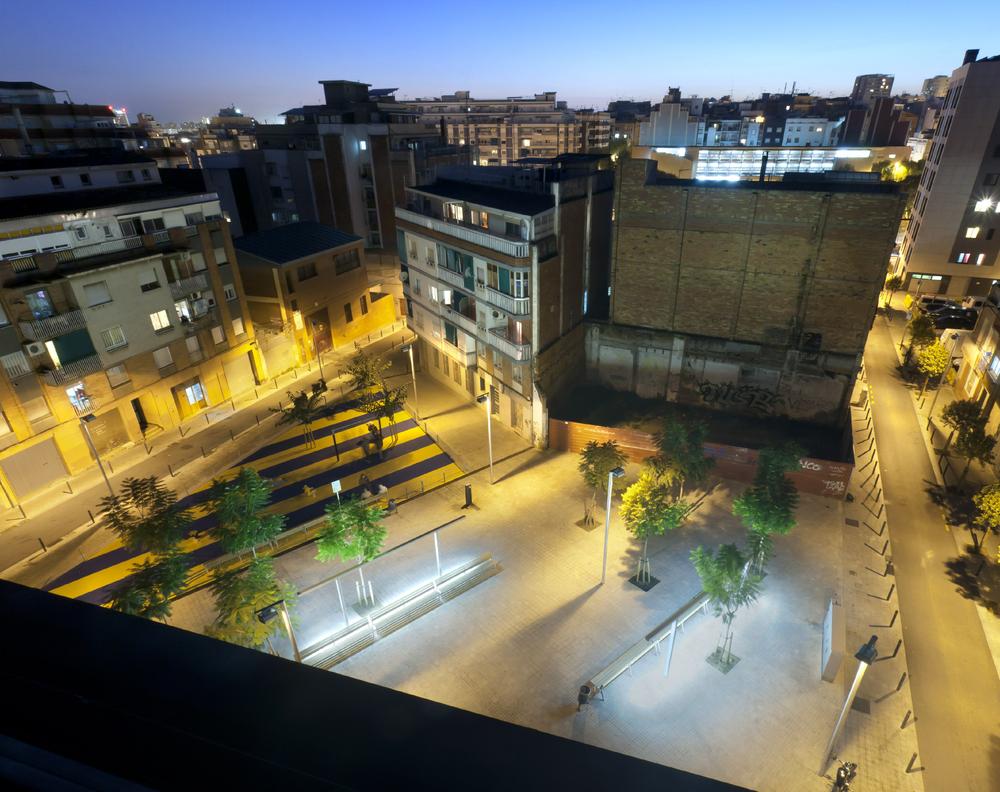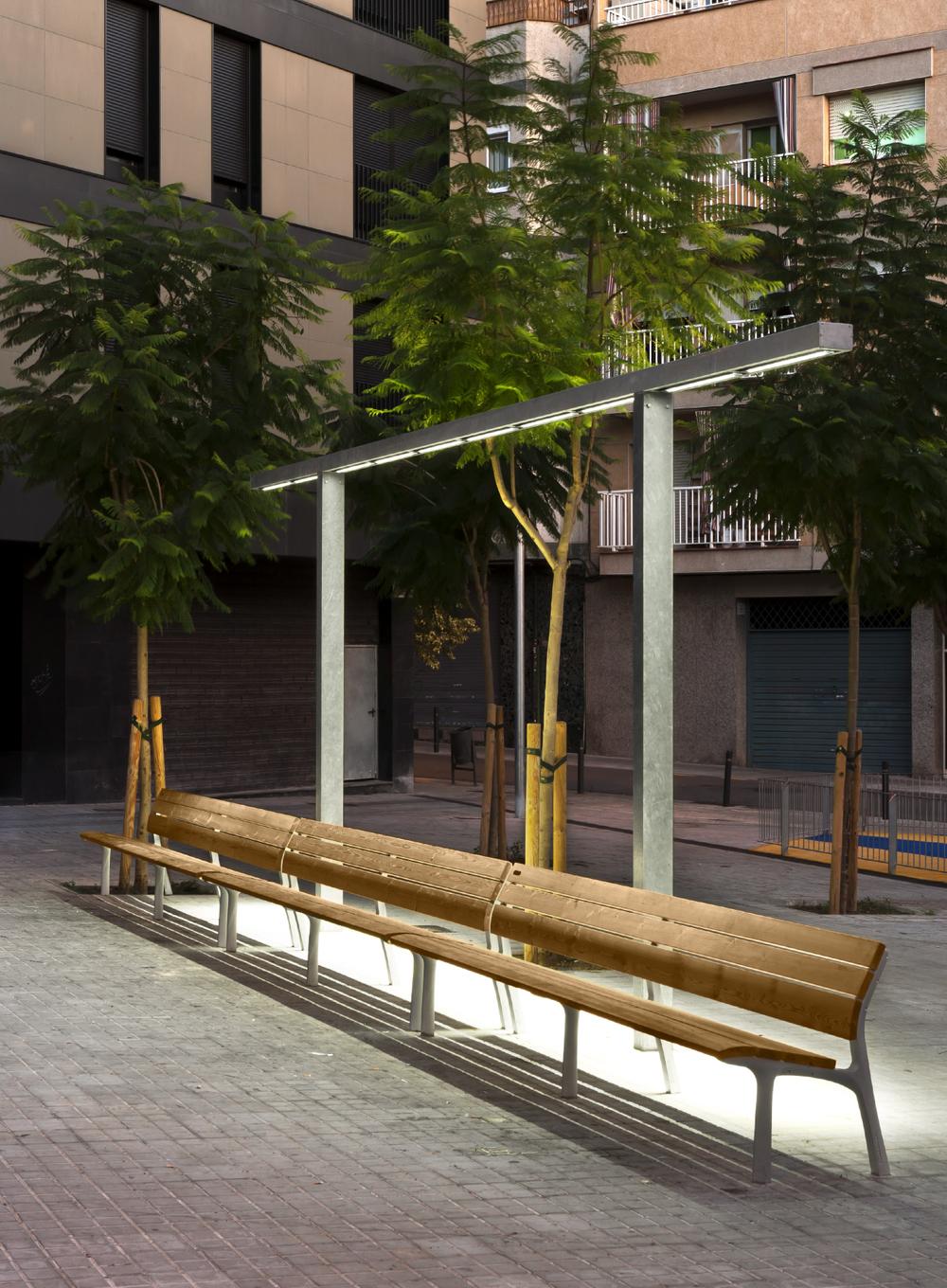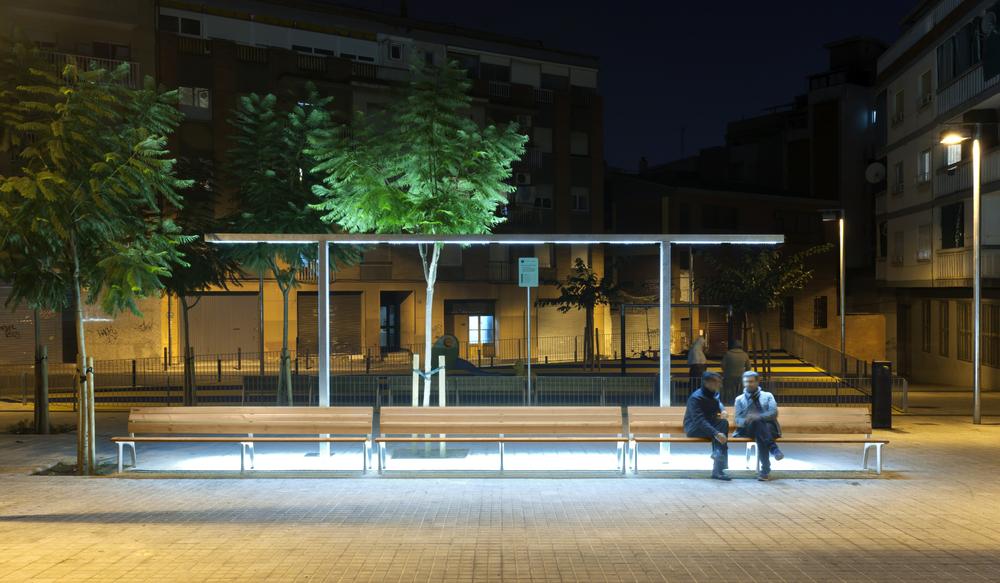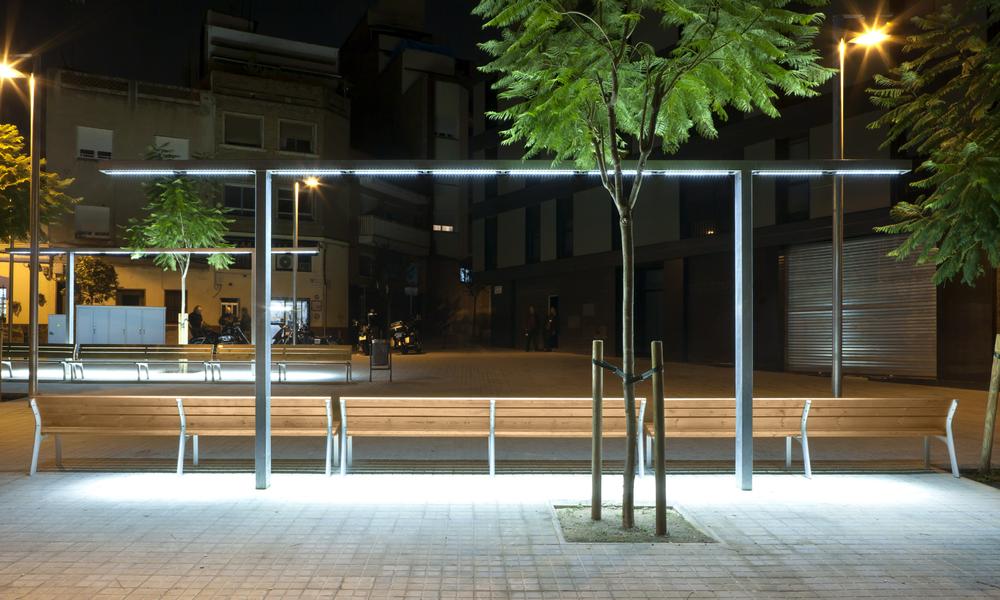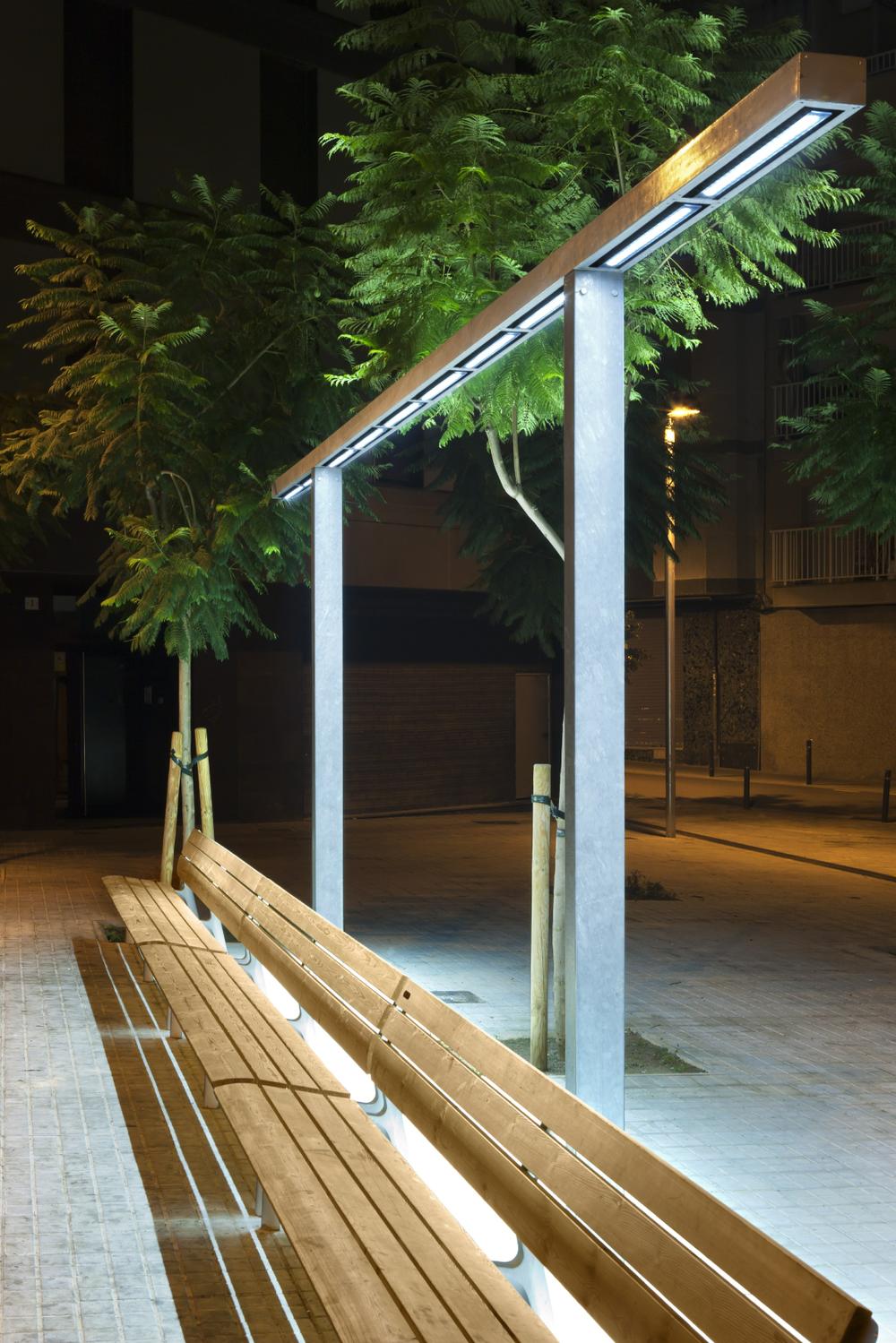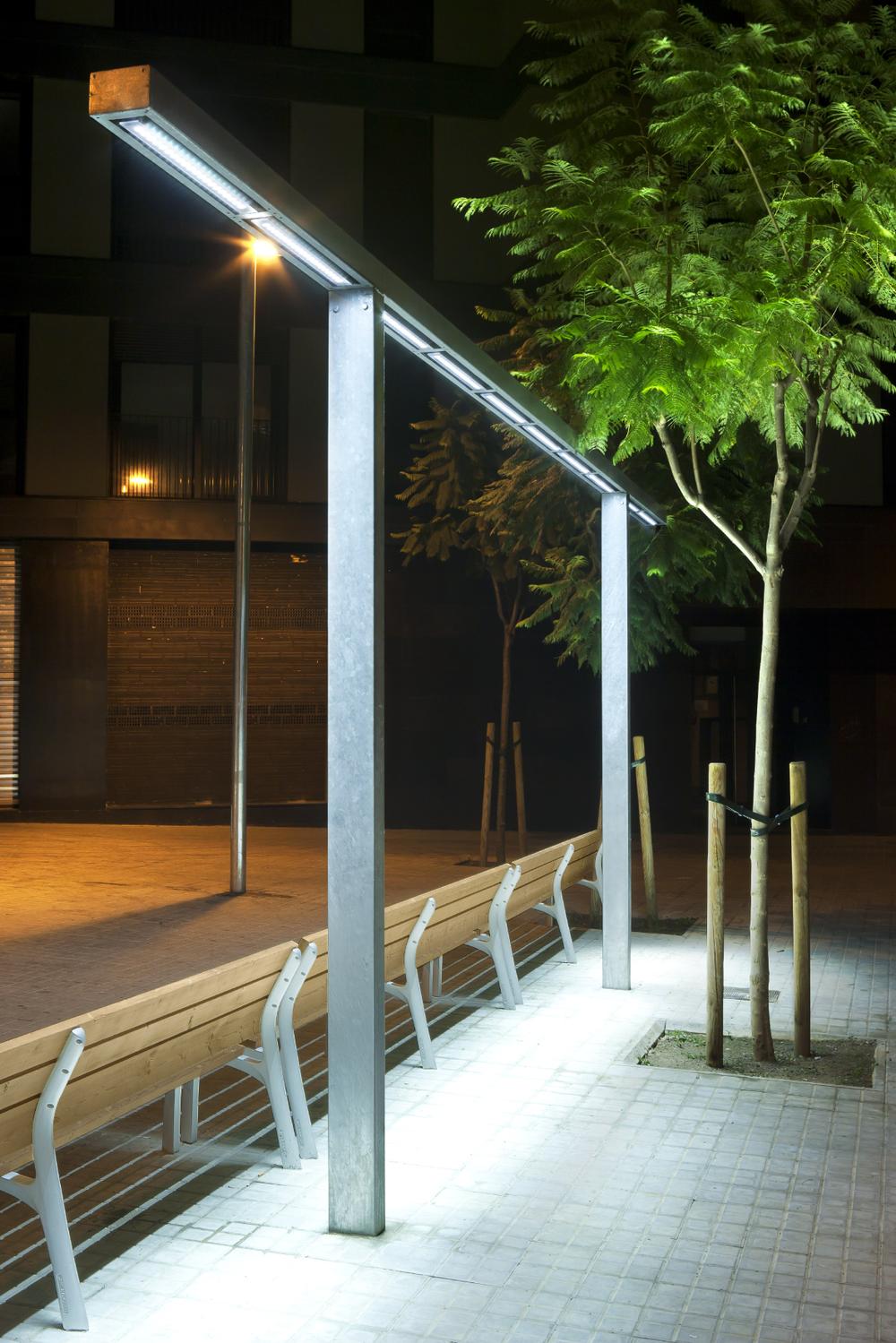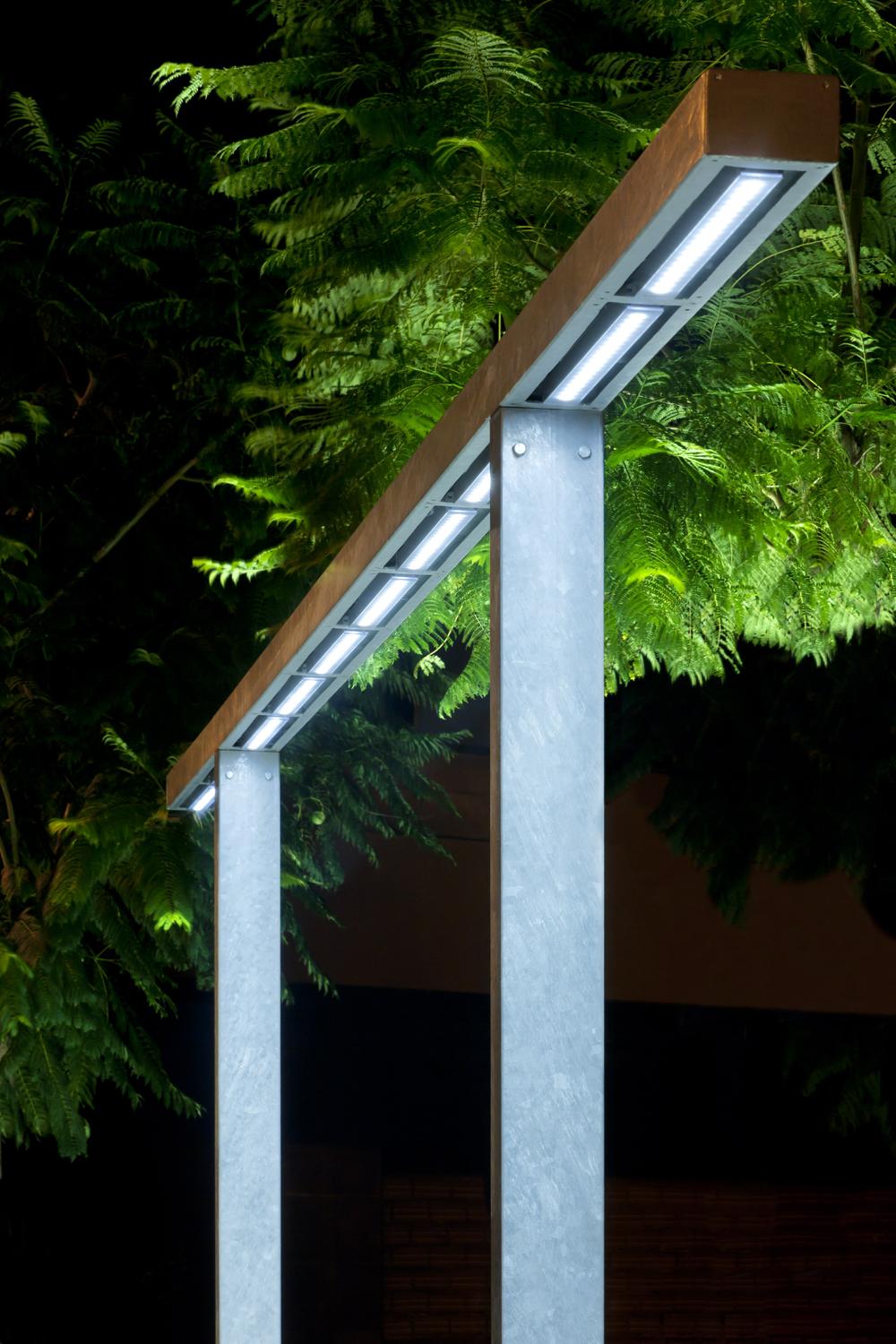 Do you need more information?
We can help you
Contact