Reyno de Navarra Arena Pavillion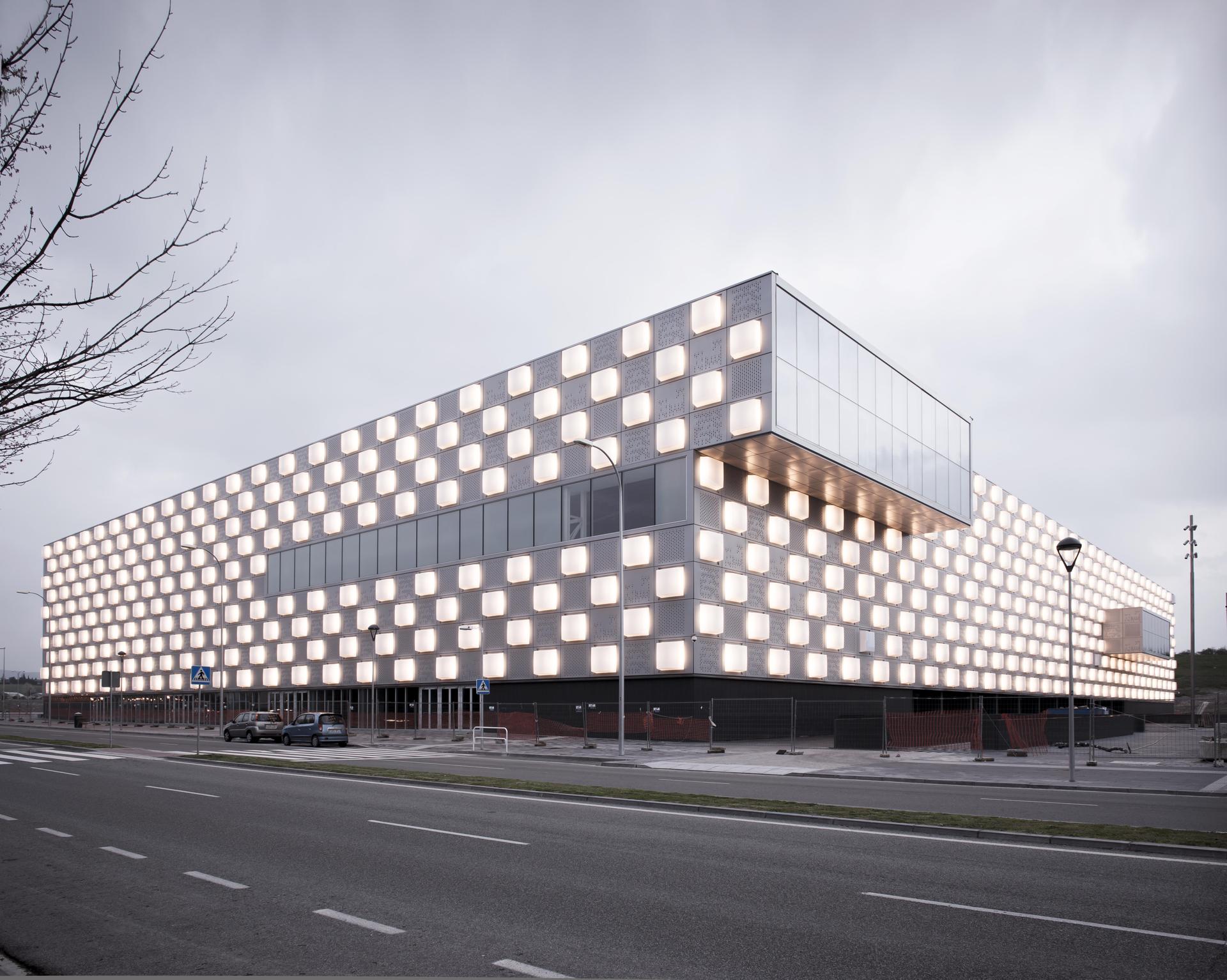 Project: Reyno de Navarra Arena

Arquitect: TYM Asociados, Carmelo Fernández Militino

Lighting Designer: ALS

Promoter: Navarra Government

Constructor: UTE FCC Obenasa

Year: 2013

Lamp Solution: Reyno luminarie
Reyno de Navarra Arena Pavillion
The new Reyno de Navarra Arena is a new multi-functional space created to house more than 10,000 spectators under cover.
And like all Reynos (Kingdom), it has a treasure. Navarra Arena hides in her womb the versatility of use. Not the conventional versatile of using same space for different uses, but the versatility to change the space, metamorphose of the building depending on the use to which it will allocate. The implementation of scenographic strategies allows to "allocate" Multiple spaces where traditionally there was two.
This newly created space extended over an area of 11,000 m2, allows an ingenious and sophisticated system, converting two separate spaces into one large space. The chest found in this Arena, hosts a step that can remain hidden underground or deploy its seats over 2500, allowing to configure two completely separate spaces. And for satisfaction of any manager, this deployment can target your seating in order to carry out one or other event. Or subdivided to create different environments And when it comes to versatility, the system provides multiple intermediate provisions which only in minutes are able to set up spaces for a circus, a handball match, an extravaganza of motorbikes or a great concert..
LIGHTING
There is a particularly important element in the lighting project which is the façade. This outer skin of the membrane is the element that defines and identifies the building, thus emphasizing the roundness and simplicity of its volume and the complexity of the architectural solution, consisting of an array of outstanding translucent modules alternating with metal blind spots only altered by a series of deep horizontal cracks that show its thickness, resulting in an eerie dimensional texture.
The strategy of action in this case consist add value to both its three-dimensionality, by illuminating each cube, as its depth, by dimming the top surface of the cracks..
Cubes, manufactured by Lamp, are featured in this façade. The fitting of highly accurate specific and unique design, with corresponding louvres and lenses, lighting two sides and part of the adjacent thereto façade with a more intense light while the central face is illuminated in a more subdued manner. This lighting is controlled by an intelligent system, so that each cube is considered as a cell with independent light, creating a non-uniform, dynamic and vibrant lighting effect throughout the entire façade, giving the impression of movement. All this dynamism of the façade can lead to different mutations of the building related to the activities to be performed in the Pavilion..
The model "Reyno de Navarra" is a light-tight façade 2 x39 W Lamp, with level of protection IPX5 voltage of 230 V and fluorescent lamp. It takes a cube figure 160x160x40 cm, backlit by two lamps T5 2x39W. Each unit is regulated by a Dali system. The envelope is thermoformed opal polycarbonate UV and impact IK10 resistant. Inside there is a structure of galvanized iron accessible for handling available lamps.
All with the ELECTRONIC ignition with Dimming of light by intelligent protocol. Fluorescent lamps forming part of the APM asymmetrical headlights, reflectors and louvres included. The reflectors are made of very high purity aluminium, anodised and sealed, with photometric resolution with clipping MKA type beam in order to get the lighting effect on the envelope defined in the design.
Gallery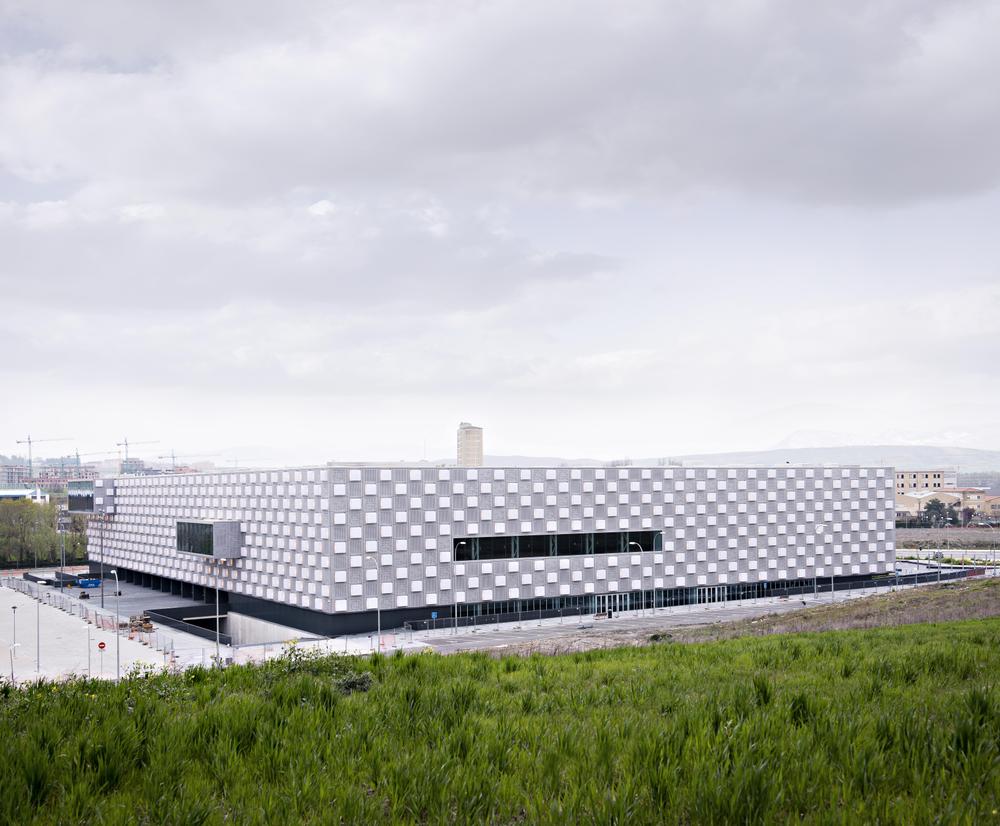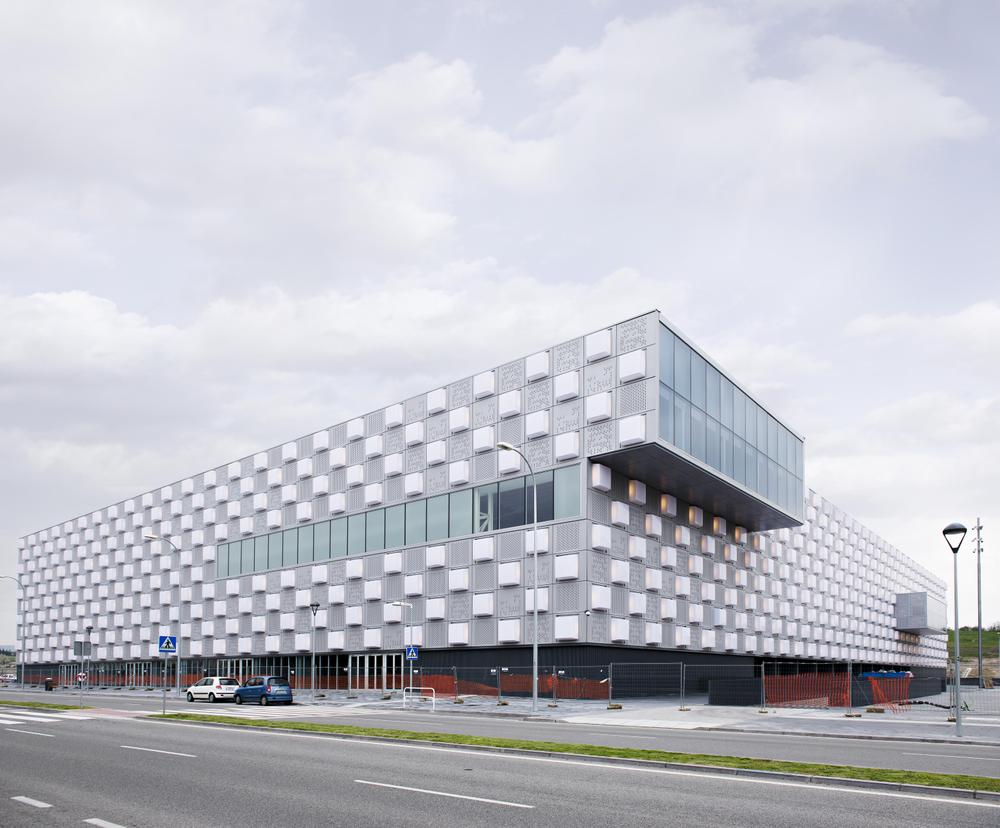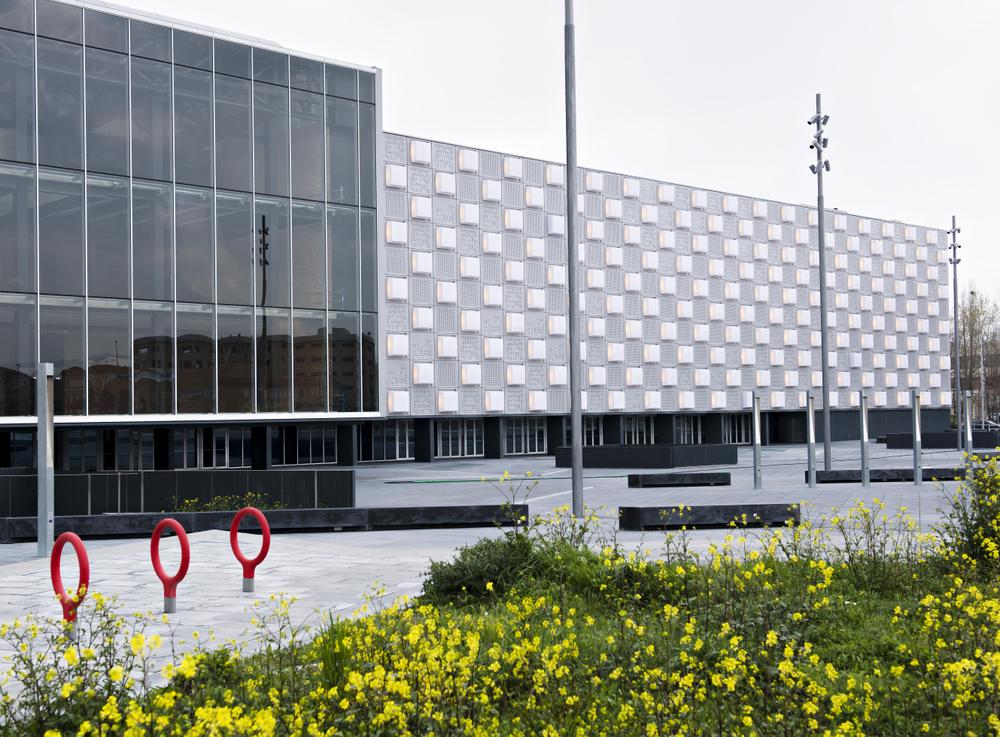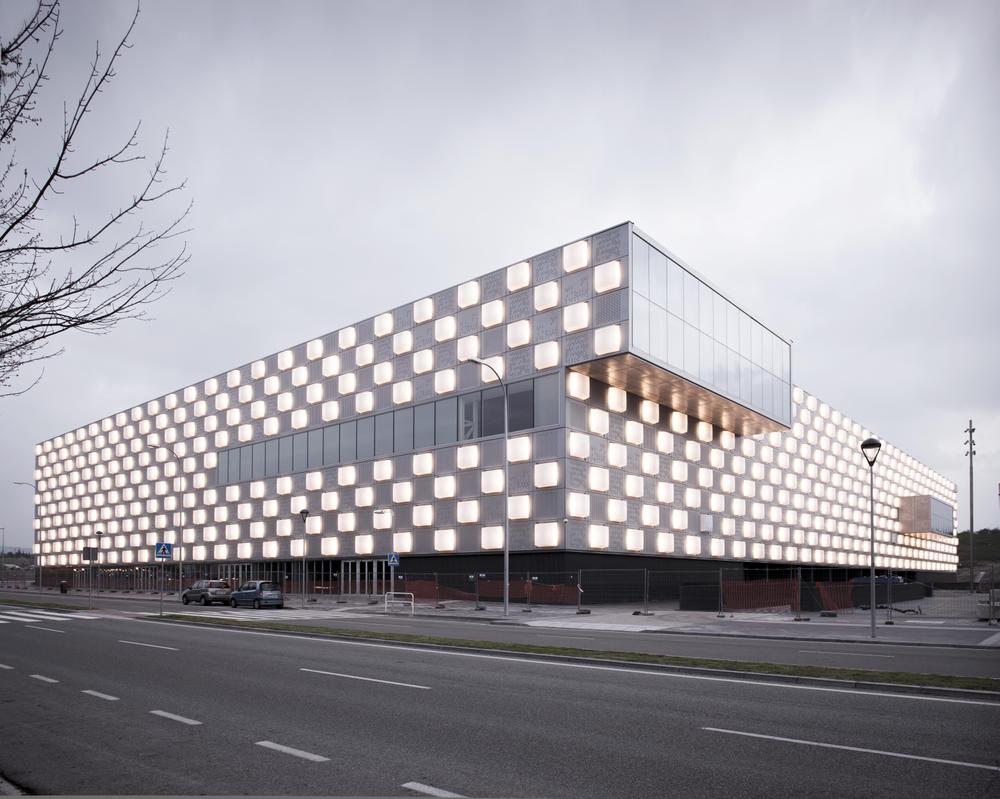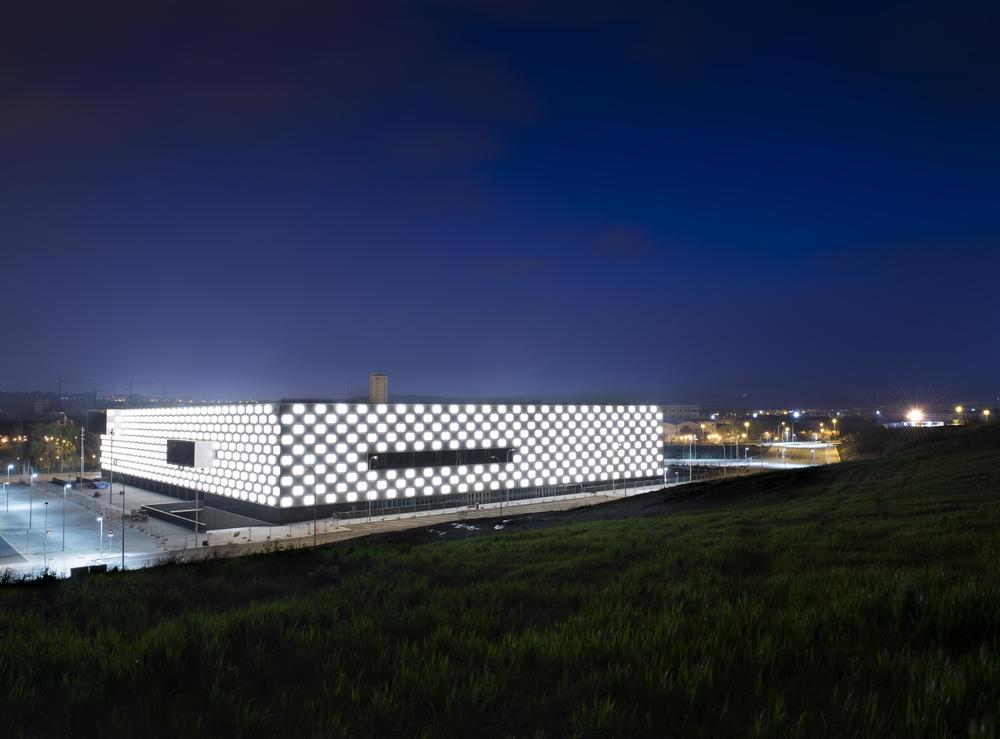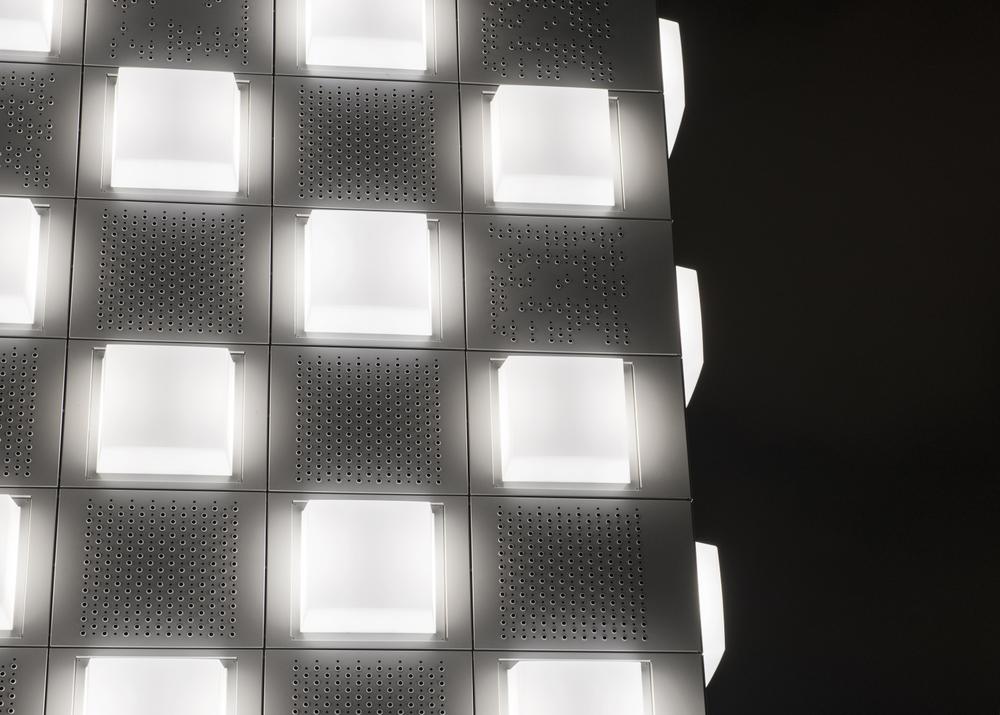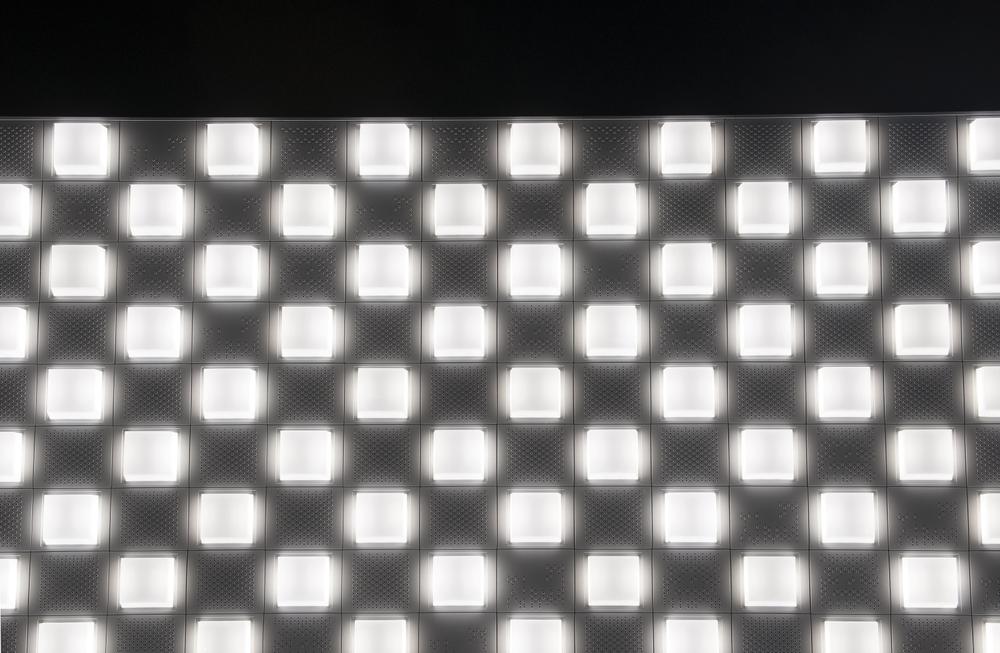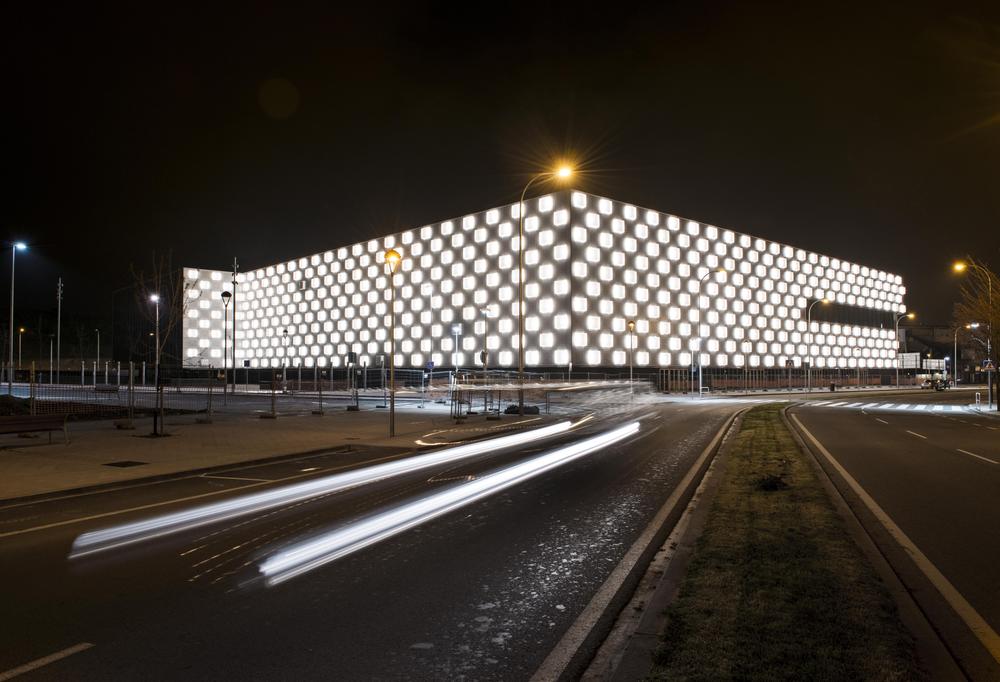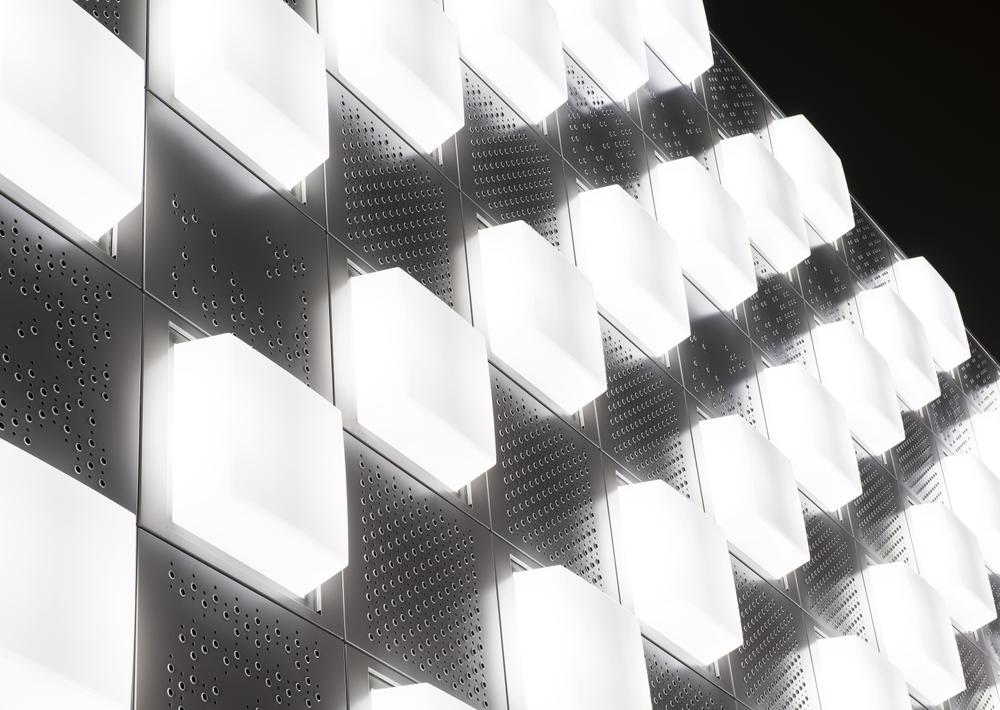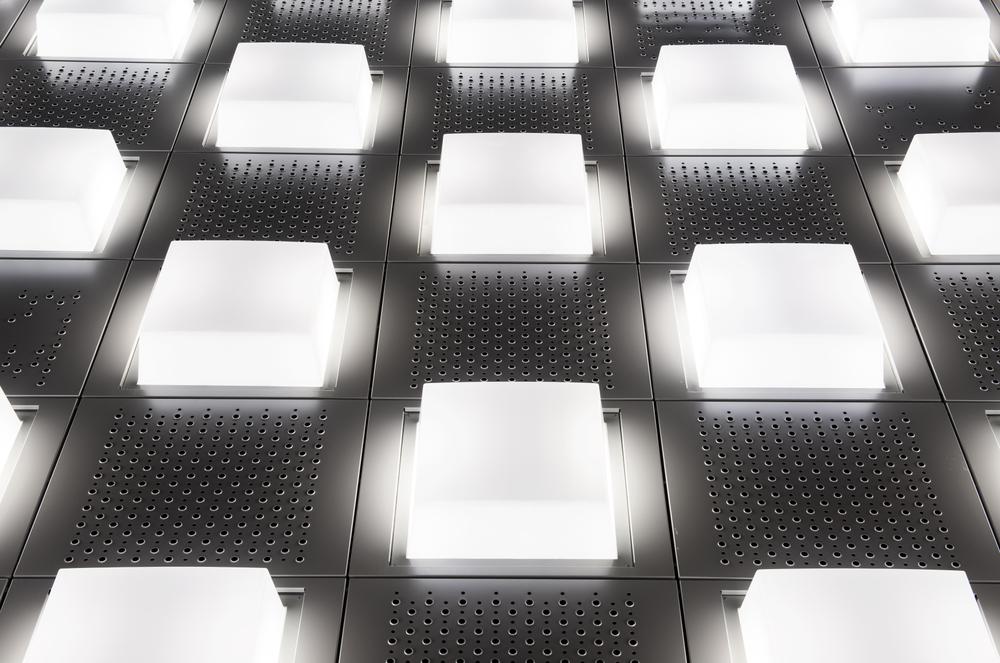 Do you need more information?
We can help you
Contact