OhBo Restaurant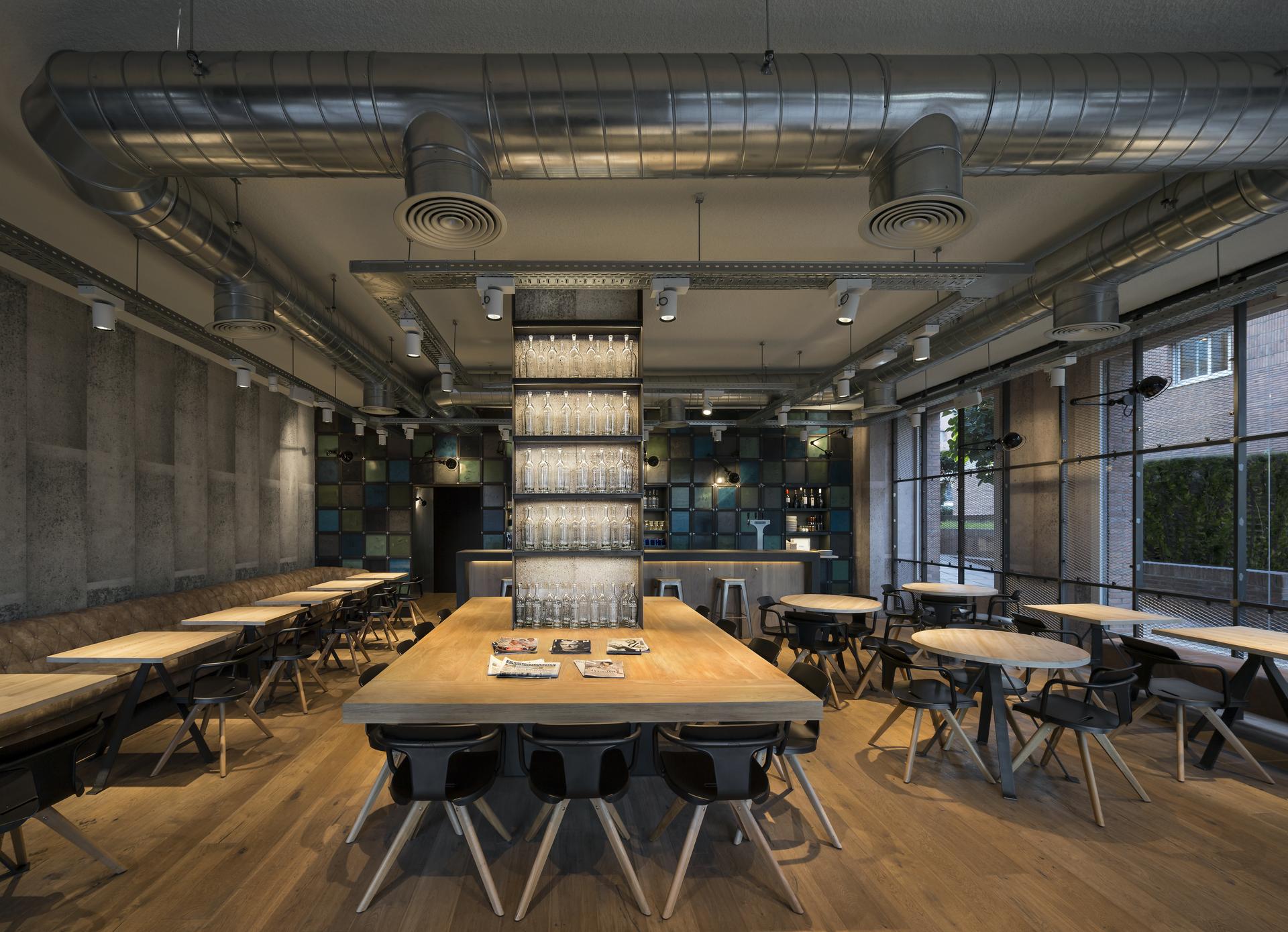 Architect:
Isabel López Vilalta + Asociados
Developer:
OhBo Restaurant
Constructor:
VESTA Rehabilitación
Engineering:
Escoda i Associats
Photography:
Alejo Bagué
Lamp Solution:
Imag
OhBo Restaurant
The OhBo restaurant is located on a wide street in the Sant Gervasi neighbourhood in Barcelona. It represents an unusual approach with a cosy ambience which bids its guests to relax and enjoy a healthy meal made from ingredients which are organic, locally sourced, and in season.
Isabel López Vilalta + Asociados took their inspiration from an industrial environment which uses recovered materials. They designed the identity of what has to be a franchise by means of an iron grid framework with old and recovered glass panes with shades of green, blue, and grey, which now covers the main wall of the restaurant. All of this is enhanced by the use of paper painted to look like concrete and the facilities being left open to view.
The two facades are fully glazed ad have views onto a garden area, which lends the space a natural feeling of vegetation which echoes the farm products. The glass windows are lightly covered with a deployé mesh and a metallic structure in order to provide some privacy to all of this transparency, safeguarding the diner from the outside world.
The interior layout of the different tables has a large Chester sofa, 8 metres long, running the length of the premises, as well as some vault-style leather benches against the deployé mesh. A solid oak table presides over the space in the centre.
Both quality and authenticity can be seen in the high-quality materials, such as wood, steel, and leather, which have been used for the furniture chosen for this space.
LIGHTING
Lamp's participation in this project took the form of the installation of several Imag projectors, one of the most highly valued interior projectors in the Lamp portfolio. Combining a variety of technological innovations, in which the body functions as both shell and heat sink, Imag was designed for high luminous fluxes, and was prepared to offer the latest COB (Chip on Board) version.
Gallery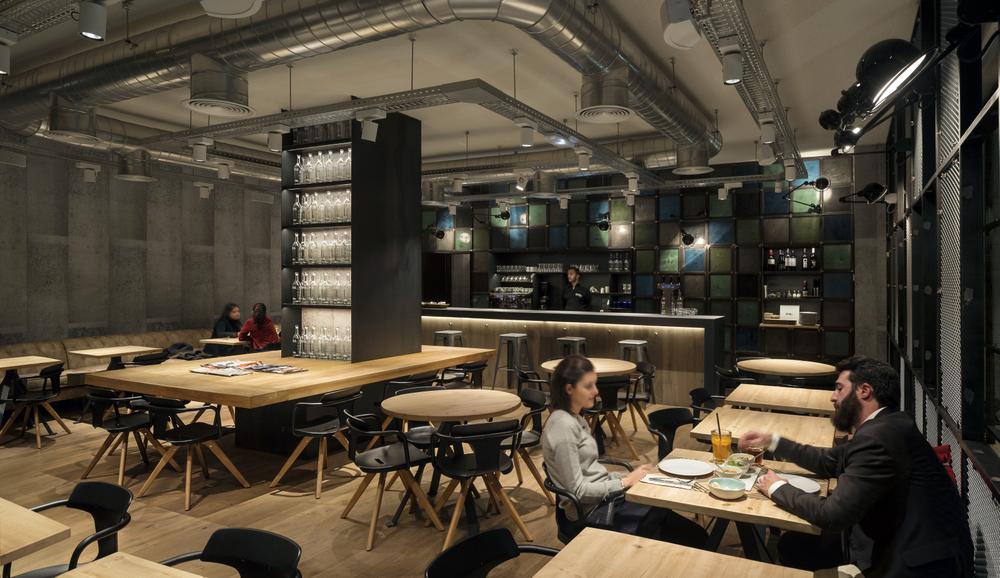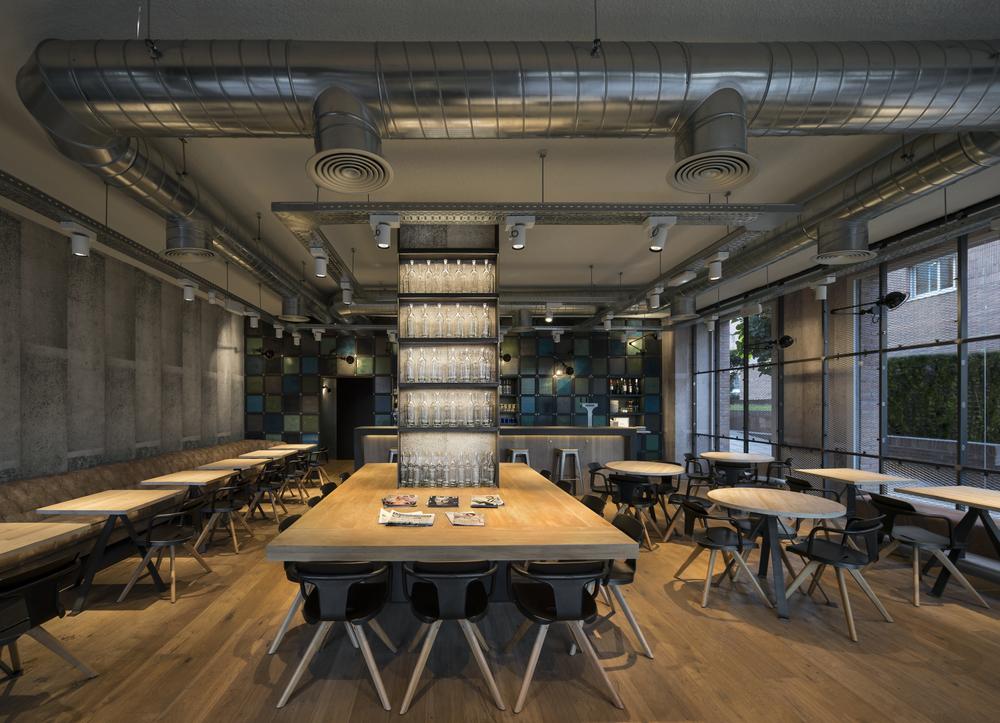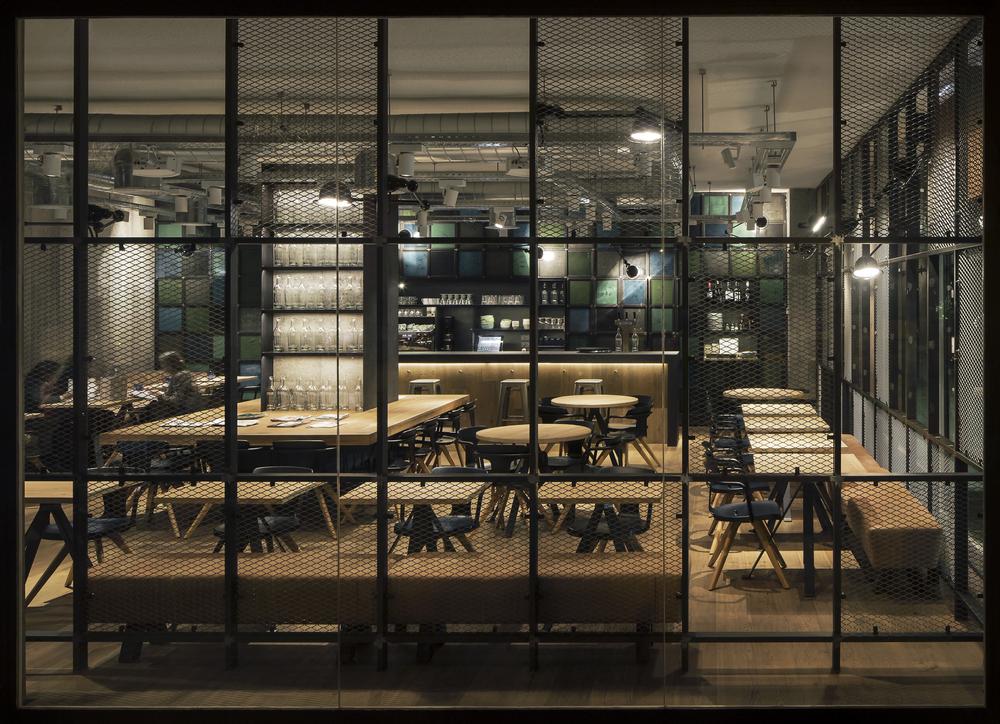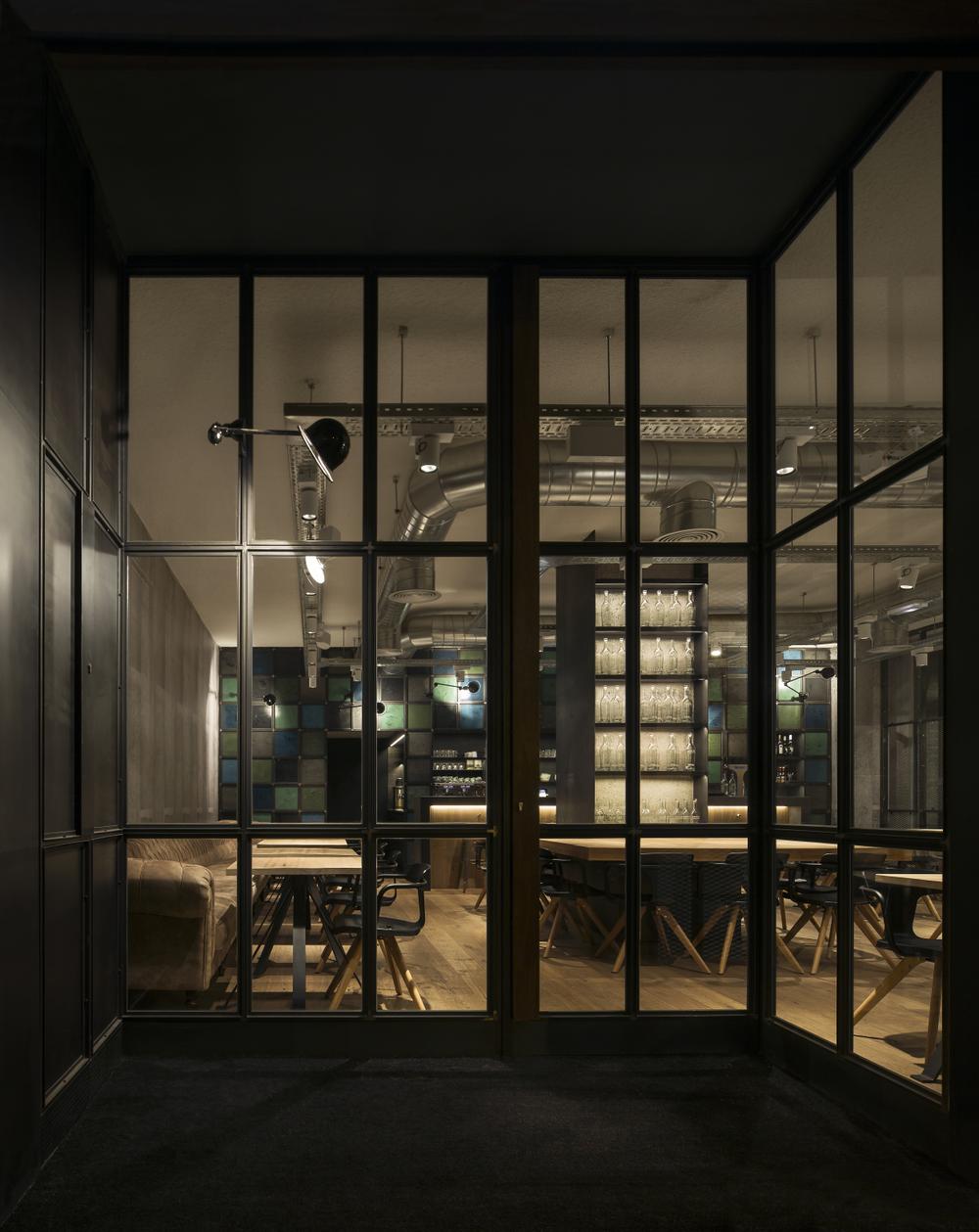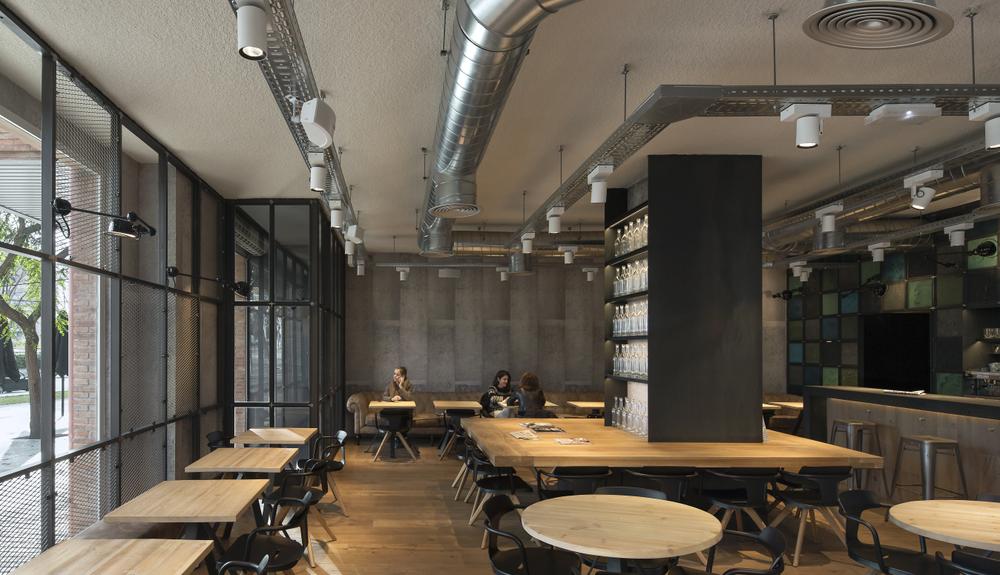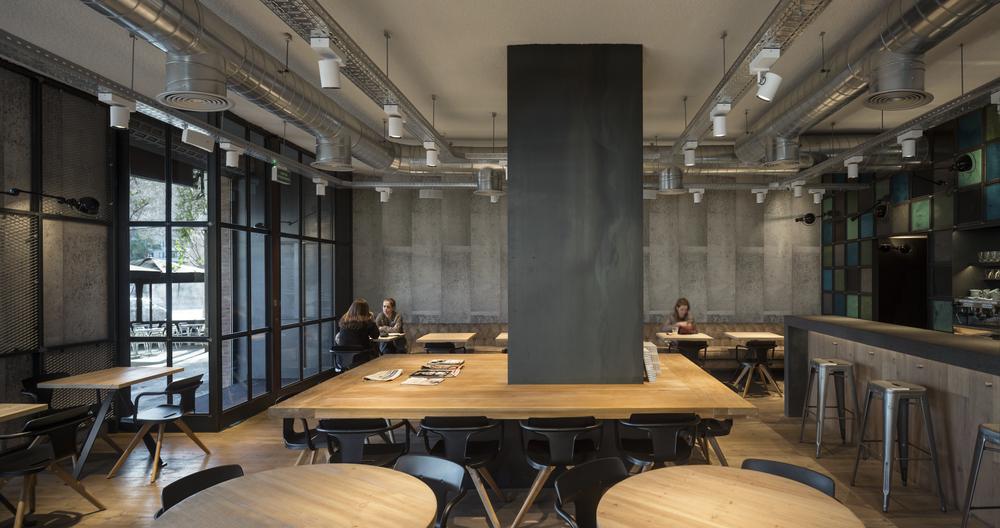 Do you need more information?
We can help you
Contact