Daniel Cosío Villegas Library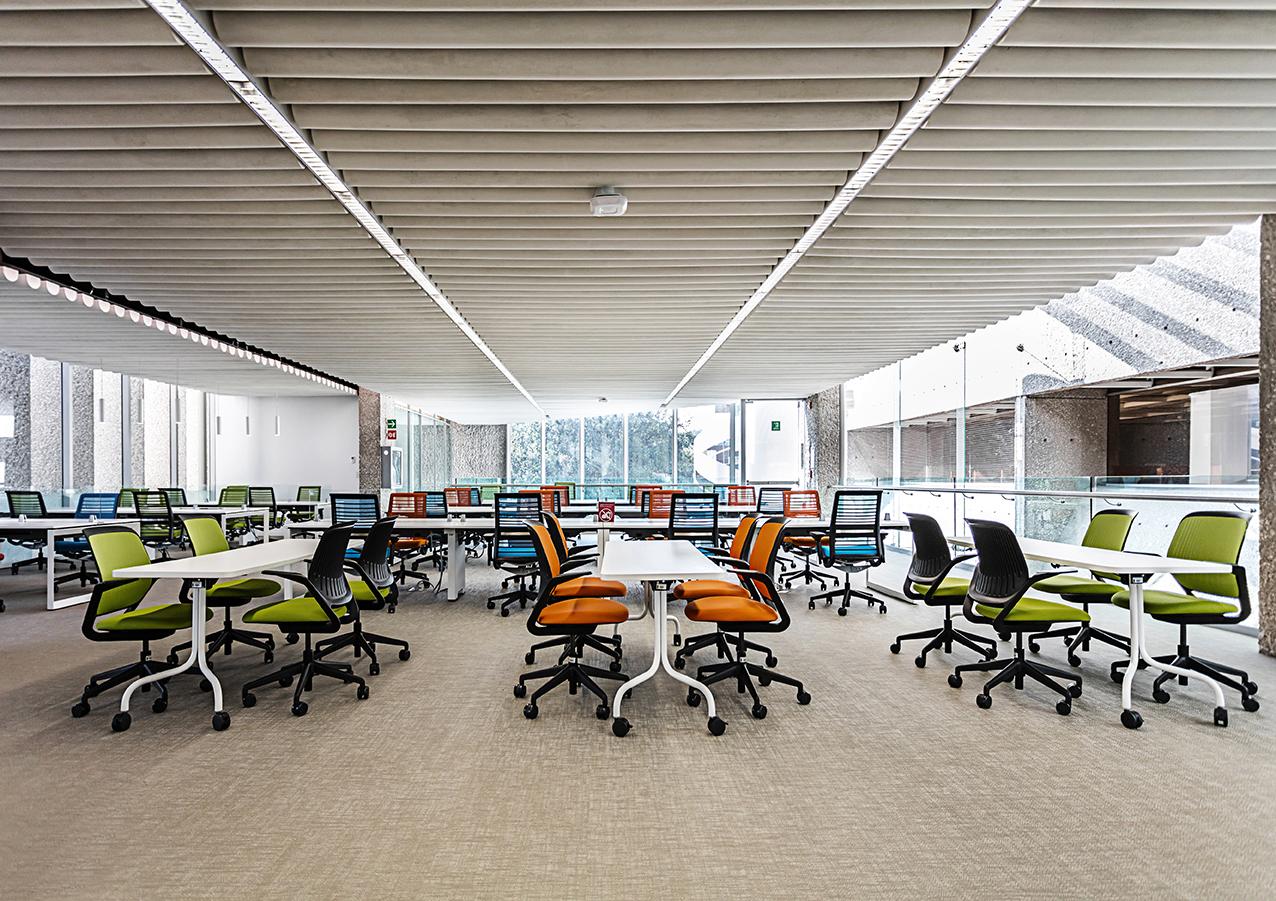 Architect: Teodoro González de León
Lighting Designer: artec3 Studio Mexico
Photography: Rodolfo Huerta
Daniel Cosío Villegas Library
The Colegio de México, one of the most highly-regarded postgraduate centers in the country since the seventies, was recently remodeled by Teodoro González de León who implemented the lighting design of artec3 Studio and used lighting from Lamp.

The original architecture presented some challenges in the lighting design. The goal was to find a way to create a seamless design that would meet the required standards and prioritize architecture based on respect for the spaces. It was crucial to find lighting that provided the necessary lighting features and that was also aesthetically appropriate for the height and spacing established by the axes of the structure. Another challenge was transitioning the lighting from an old building to a modern one without users noticing a difference.

From the outside, the building should function like a lantern giving off light. For indoor lighting, a more industrial but visually organized design was used to create a functional and informal space.

For the lighting in the Library of the Colegio de México, we customized the Fil Med lighting fixture so that it canbe suspended or recessed. The changes we made included adjusting the dimensions of the product, overlapping lights to maintain lighting continuity, and changing the finish of the louver from glossy to matte to avoid contrast with the suspended ceiling and to provide a more distinguished appearance.
Gallery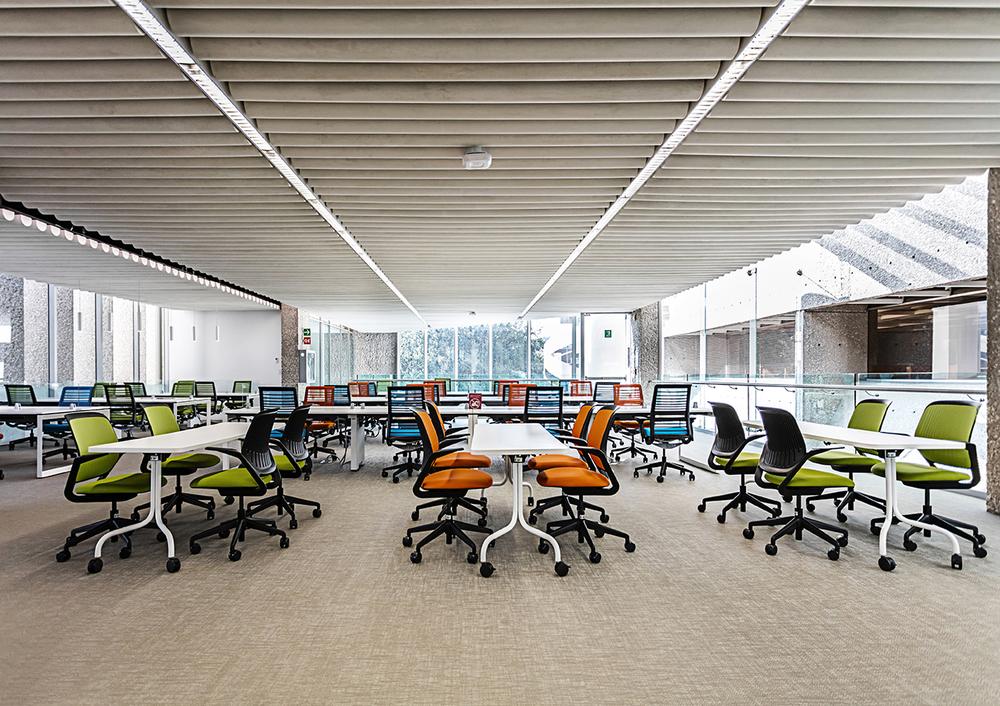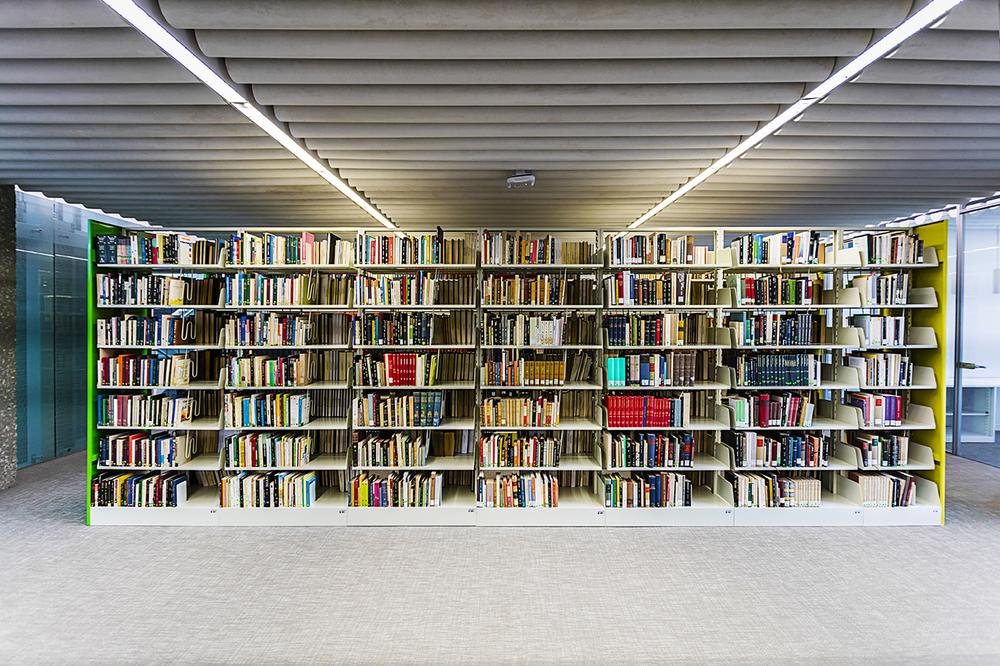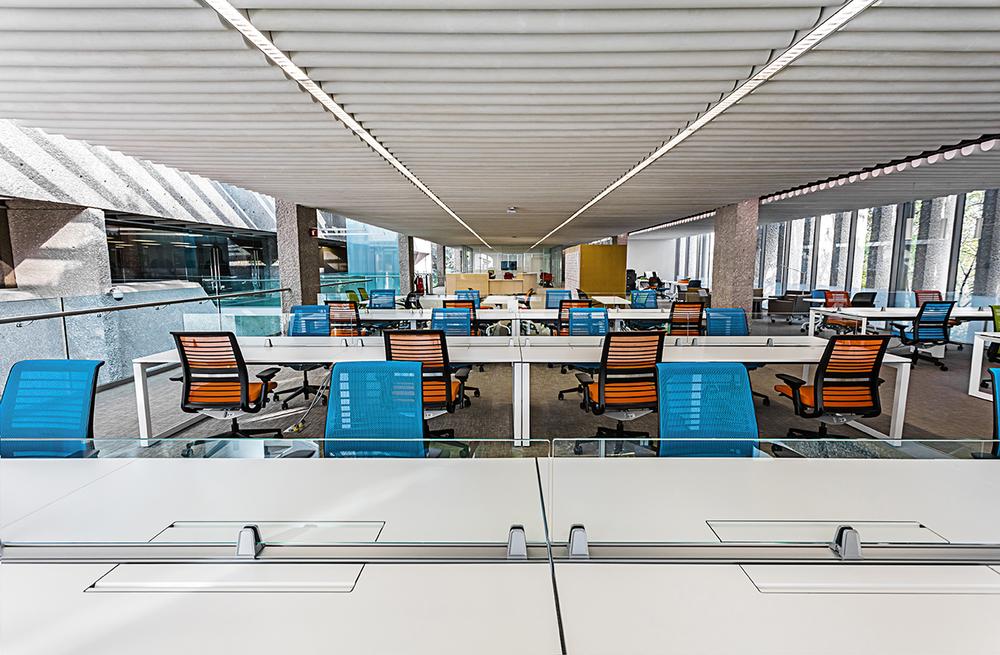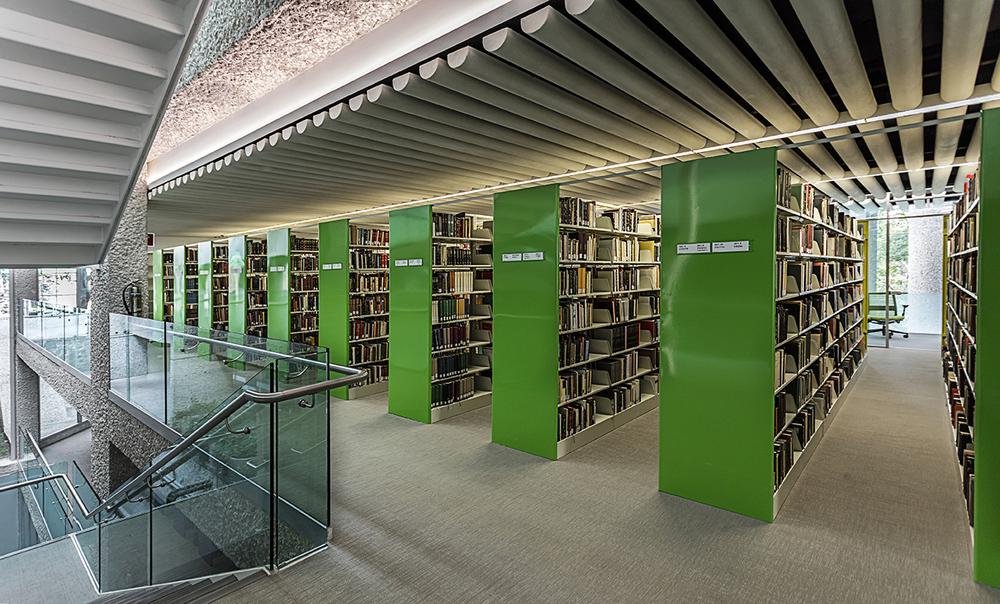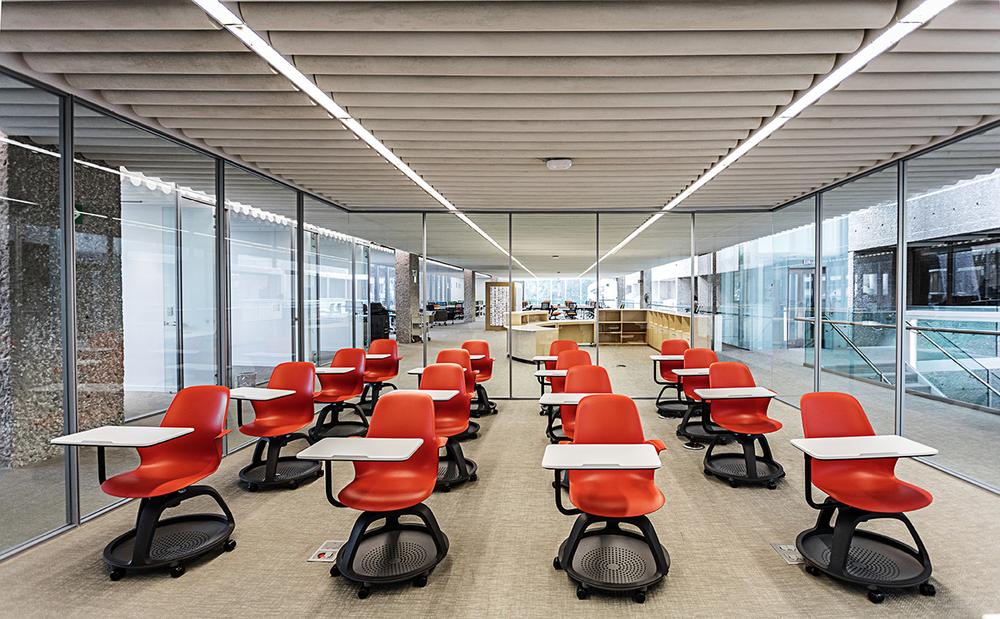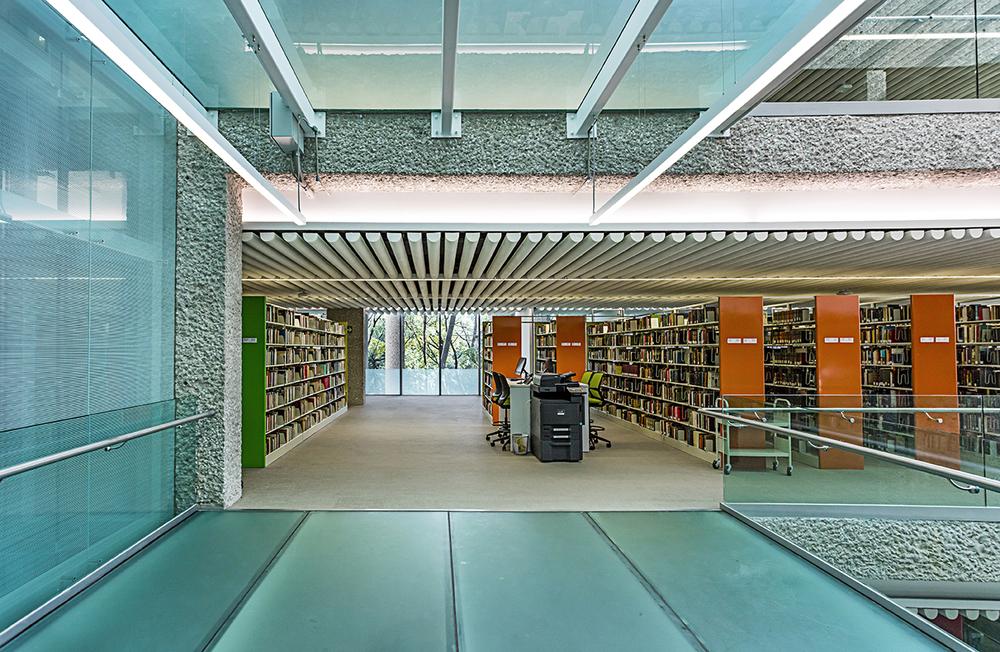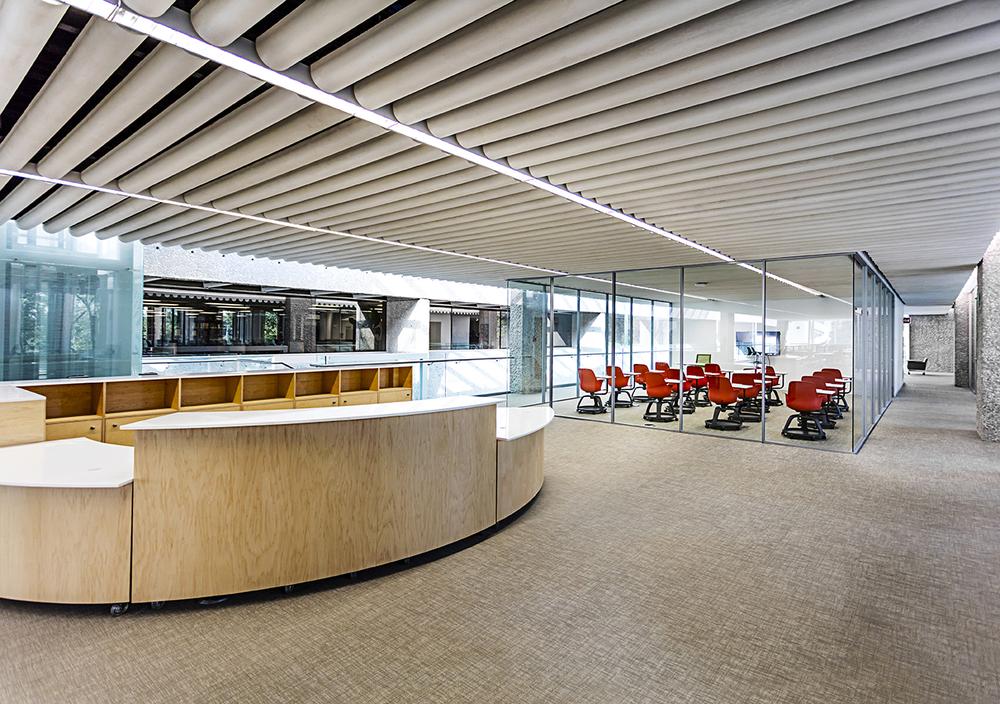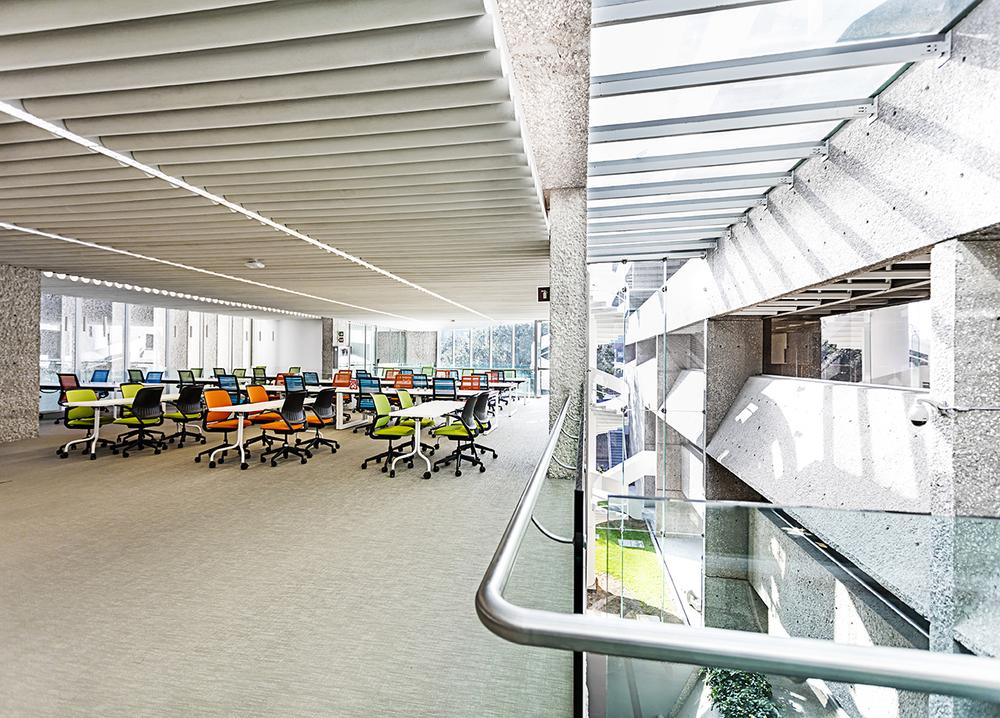 Do you need more information?
We can help you
Contact