News
Lamp launches its new Working and Price List 2020
The new Lamp Price List and Working will come into force on March 15th. The new Price List includes 4,738 references, of which 1,250 are new in 2020.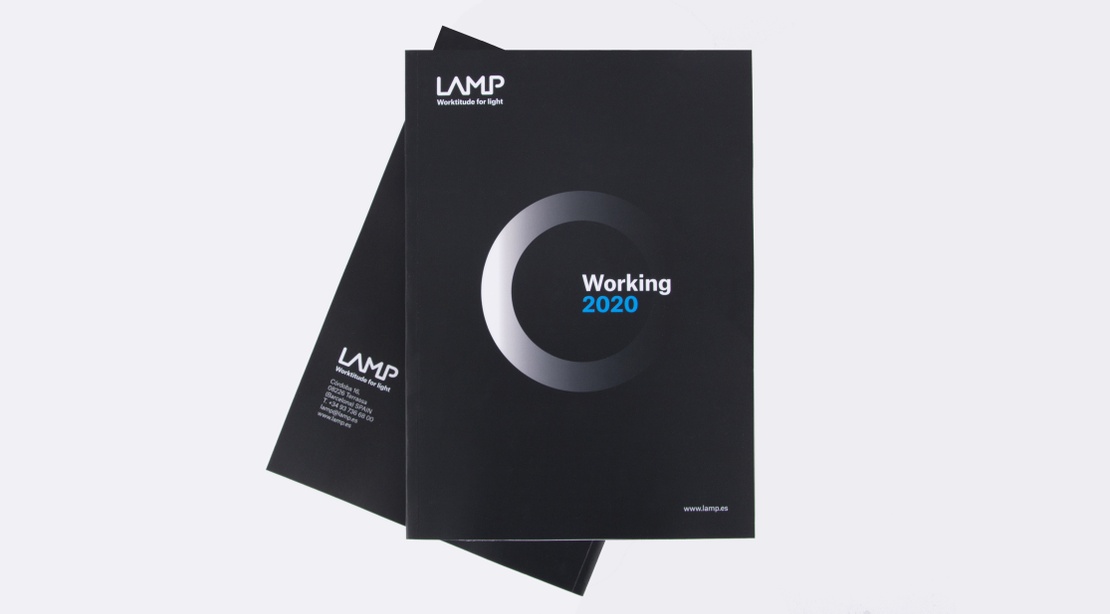 This year, among the most remarkable changes in the catalogue we find the following: 
2 indexes; the first one organised by product families to view more easily the wide range or extension of many of them, and a second one in which the products are ordered alphabetically so that those who already know the Lamp catalogue can easily find the product they need.
A new section explaining integrative lighting has been included.
An introduction of two new technologies has been added to the catalogue: LED Wellbeing and multispectral lighting.
A service section has been added. Here we talk about 'Co-creation' and we explain 'Lamp+' option.
A new coding system based on the configuration of different products has been applied throughout the catalogue.
PEFC paper has been chosen, which is not only more environmentally friendly, but also makes the catalogue lighter.
On the other hand, we find product novelties such as the extension of the downlights Kombic family with the versions Kombic 100 and 150 including opal and optical models, the miniaturised versions of our Fil structure in its Fil 35 and 45 versions, and the new Moody pendular, in addition to the extension of the Ring and Xtrema families. 
Finally, it is also important to emphasise the renewal of the image regarding the product presentation, especially the new highlights section that shows in a very visual and schematic way the distinctive points of our products. 
We hope that this year's working catalogue is a good tool and easy-to-use. 
The new Price List can be requested by contacting a sales representative or through the contact section on our website.