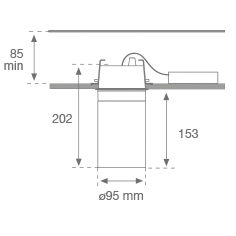 Multi-directional to adapt semirecessed to ceiling projector model LOOK SEMIREC CL.II 3000 NW MFL WH., LAMP brand. Made of injected aluminium lacquered in texturised white. Passive heat dissipation for a proper thermal management. Model for COB LED. Neutral white colour temperature and control gear included. With Medium flood reflector in high purity aluminium. Insulation class II.
Overture:

25º

Power:

38W

Color temperature:

4000K

CRI:

90

Lumen output:

3982

Gear:

Non-adjustable

Finishing:

Texturised matte white RAL 9016
Features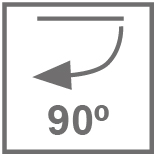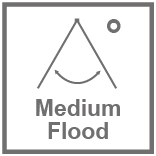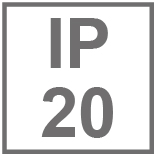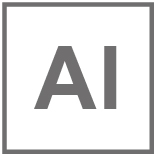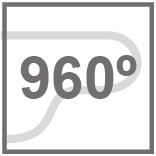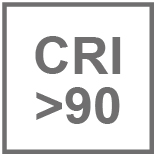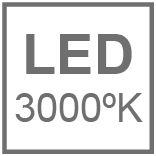 Certificates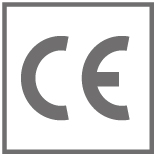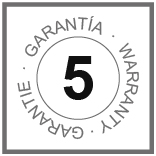 Photometric data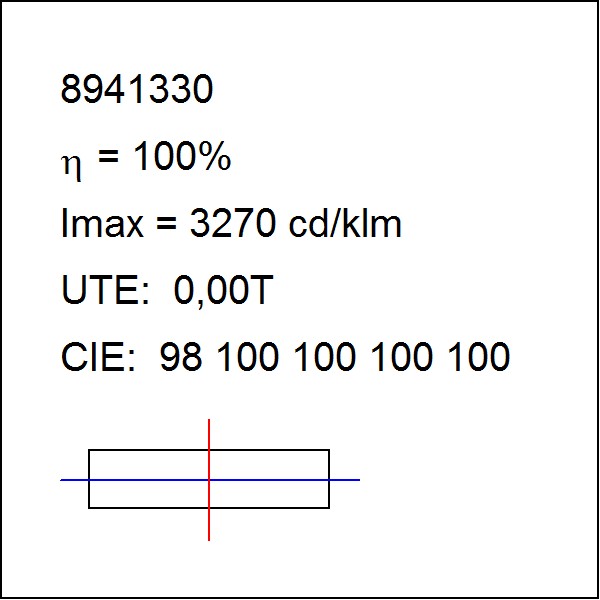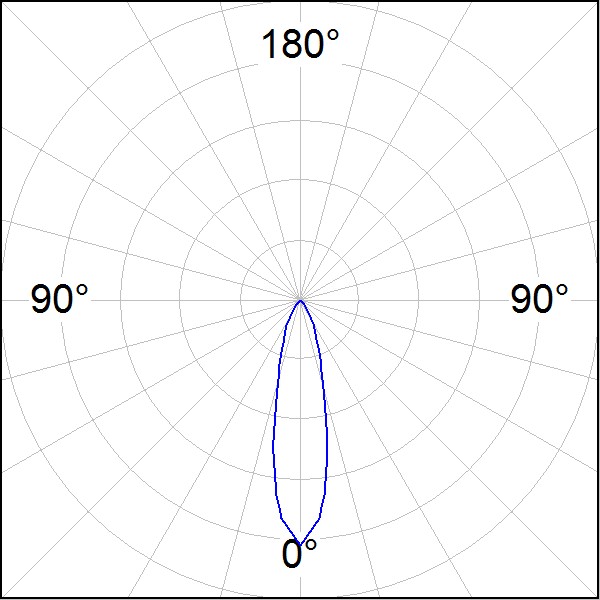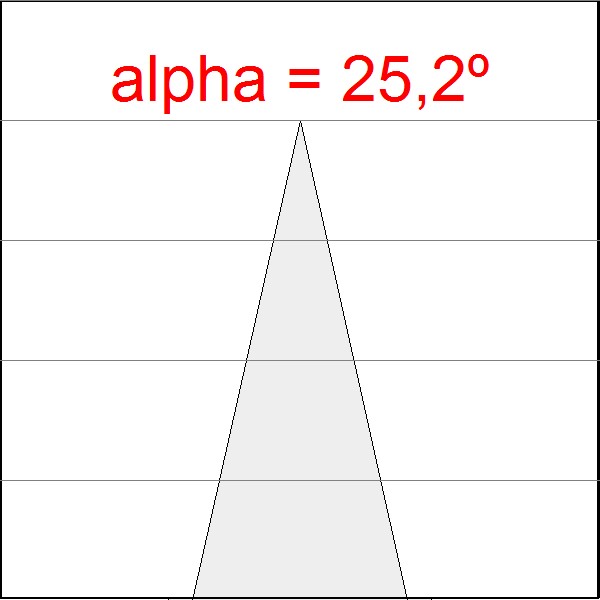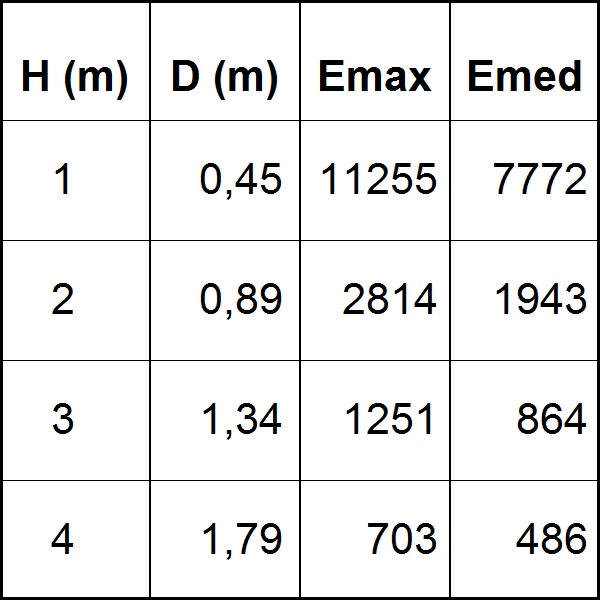 Do you need more information?
Product variants
| Code | ∢ | W | K | CRI | lm out | Gear | Finishing | lm | Gear |
| --- | --- | --- | --- | --- | --- | --- | --- | --- | --- |
| 8941432 | 33º | 27W | 3000K | 90 | 1878 | - | Graphite | 2000 | Non-adjustable |
| 8941430 | 33º | 27W | 3000K | 90 | 1878 | - | White | 2000 | Non-adjustable |
| 8941422 | 23º | 27W | 3000K | 90 | 1929 | - | Graphite | 2000 | Non-adjustable |
| 8941420 | 23º | 27W | 3000K | 90 | 1929 | - | White | 2000 | Non-adjustable |
| 8941412 | 16º | 27W | 3000K | 90 | 1872 | - | Graphite | 2000 | Non-adjustable |
| 8941410 | 16º | 27W | 3000K | 90 | 1872 | - | White | 2000 | Non-adjustable |
| 8941372 | 35º | 37W | 3000K | 90 | 3883 | - | Graphite | 3000 | Non-adjustable |
| 8941370 | 35º | 37W | 3000K | 90 | 3883 | - | White | 3000 | Non-adjustable |
| 8941362 | 25º | 36W | 3000K | 90 | 3935 | - | Graphite | 3000 | Non-adjustable |
| 8941360 | 25º | 37W | 3000K | 90 | 3935 | - | White | 3000 | Non-adjustable |
| 8941352 | 18º | 37W | 3000K | 90 | 2968 | - | White | 3000 | Non-adjustable |
| 8941350 | 18º | 37W | 3000K | 90 | 2968 | - | White | 3000 | Non-adjustable |
| 8941342 | 35º | 38W | 4000K | 90 | 3899 | - | Graphite | 3000 | Non-adjustable |
| 8941340 | 35º | 38W | 4000K | 90 | 3899 | - | White | 3000 | Non-adjustable |
| 8941332 | 25º | 38W | 4000K | 90 | 3982 | - | Graphite | 3000 | Non-adjustable |
| 8941330 | 25º | 38W | 4000K | 90 | 3982 | - | White | 3000 | Non-adjustable |
| 8941322 | 19º | 38W | 4000K | 90 | 2954 | - | Graphite | 3000 | Non-adjustable |
| 8941320 | 19º | 38W | 4000K | 90 | 2954 | - | White | 3000 | Non-adjustable |
| 8941312 | 31º | 24W | 3000K | 90 | 2543 | - | Graphite | 2000 | Non-adjustable |
| 8941310 | 31º | 24W | 3000K | 90 | 2543 | - | White | 2000 | Non-adjustable |
| 8941302 | 20º | 24W | 3000K | 90 | 2643 | - | Graphite | 2000 | Non-adjustable |
| 8941300 | 20º | 24W | 3000K | 90 | 2643 | - | White | 2000 | Non-adjustable |
| 8941292 | 16º | 24W | 3000K | 90 | 2066 | - | Graphite | 2000 | Non-adjustable |
| 8941290 | 16º | 24W | 3000K | 90 | 2066 | - | White | 2000 | Non-adjustable |
| 8941282 | 31º | 25W | 4000K | 90 | 2772 | - | Graphite | 2000 | Non-adjustable |
| 8941280 | 31º | 25W | 4000K | 90 | 2772 | - | White | 2000 | Non-adjustable |
| 8941272 | 20º | 25W | 4000K | 90 | 2831 | - | Graphite | 2000 | Non-adjustable |
| 8941270 | 20º | 25W | 4000K | 90 | 2831 | - | White | 2000 | Non-adjustable |
| 8941262 | 16º | 25W | 4000K | 90 | 2213 | - | Graphite | 2000 | Non-adjustable |
| 8941260 | 16º | 25W | 4000K | 90 | 2213 | - | White | 2000 | Non-adjustable |