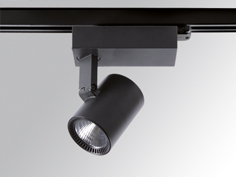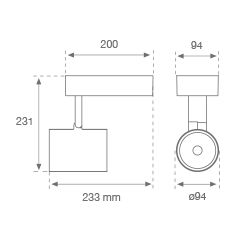 Multi-directional three-phase track projector model IMAG G2 TRACK 3000 WW WFL GRH., LAMP brand. Manufactured with aluminium die casting and polycarbonate finished in texturized graphite. Passive dissipation for thermal management. Model for COB LED, with warm white colour temperature and control gear included. High quality aluminium Wide Flood reflector. Insulation class II.
Overture:

57º

Power:

26W

Color temperature:

3000K

CRI:

80

Lumen output:

2984

Gear:

Non-adjustable

Finishing:

Texturised graphite RAL 7021
Features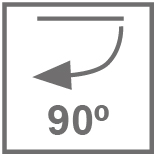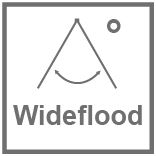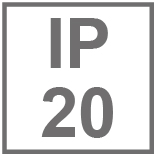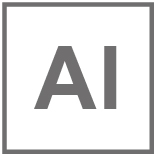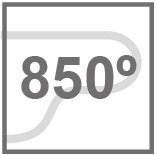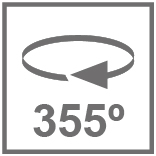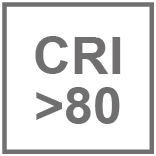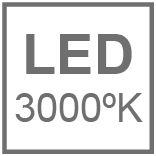 Certificates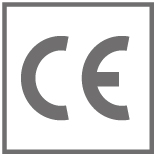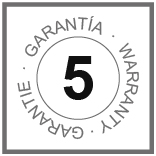 Photometric data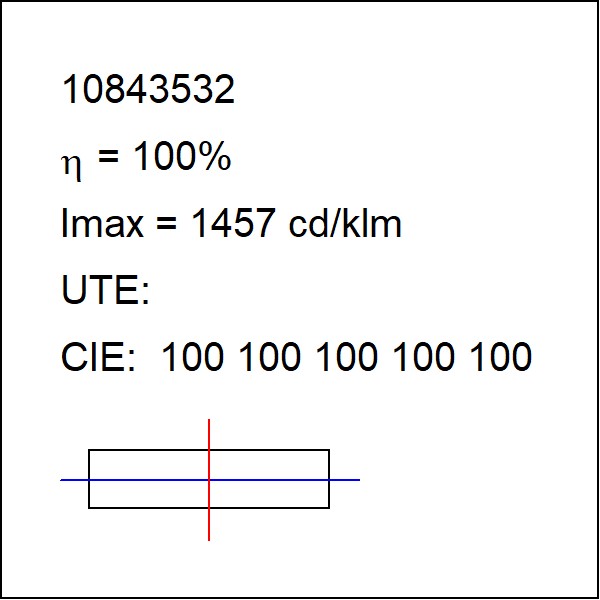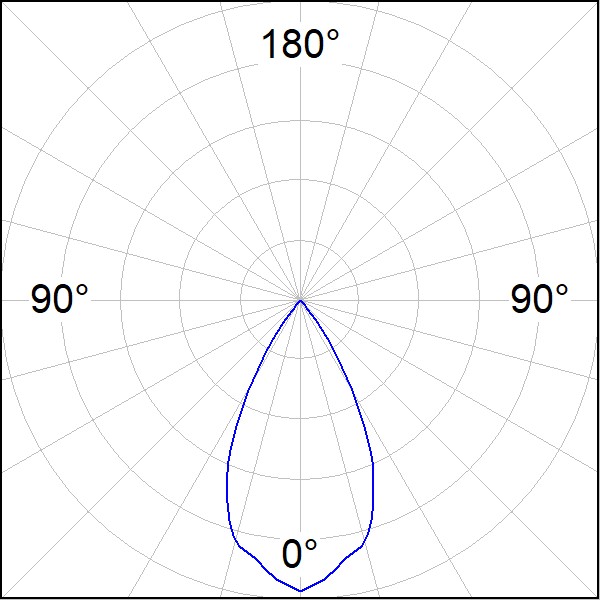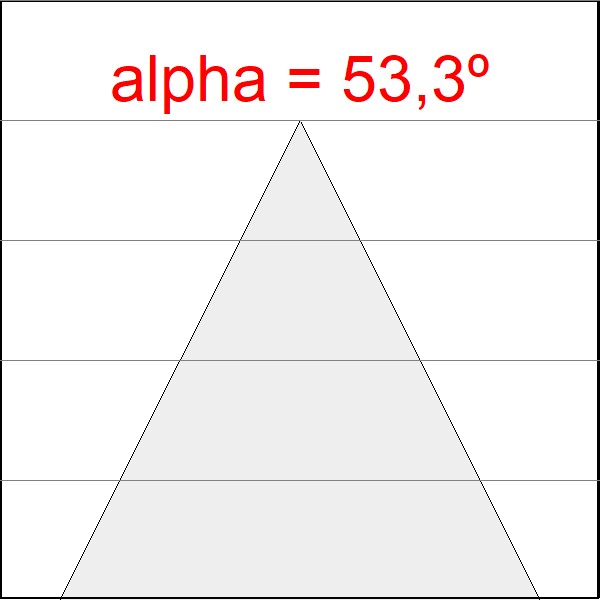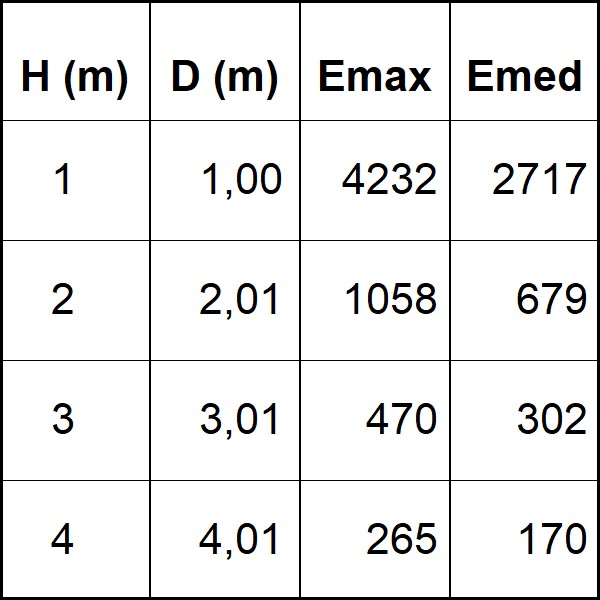 Do you need more information?
Product variants
| Code | ∢ | W | K | CRI | lm out | Gear | Finishing | lm | Gear |
| --- | --- | --- | --- | --- | --- | --- | --- | --- | --- |
| 10843092 | 18º | 30W | 3000K | 80 | 3489 | - | Graphite | 4000 | Non-adjustable |
| 10843090 | 18º | 30W | 3000K | 80 | 3489 | - | Texturised matt white RAL 9016 | 4000 | Non-adjustable |
| 10843082 | 33º | 26W | 3000K | 80 | 2662 | - | Graphite | 3000 | Non-adjustable |
| 10843080 | 33º | 26W | 3000K | 80 | 2662 | - | Texturised matt white RAL 9016 | 3000 | Non-adjustable |
| 10843072 | 22º | 26W | 3000K | 80 | 2646 | - | Graphite | 3000 | Non-adjustable |
| 10843070 | 22º | 26W | 3000K | 80 | 2646 | - | Texturised matt white RAL 9016 | 3000 | Non-adjustable |
| 10843062 | 16º | 26W | 3000K | 80 | 2493 | - | Graphite | 3000 | Non-adjustable |
| 10843060 | 16º | 26W | 3000K | 80 | 2493 | - | Texturised matt white RAL 9016 | 3000 | Non-adjustable |
| 10843052 | 33º | 15W | 3000K | 80 | 1798 | - | Graphite | 2000 | Non-adjustable |
| 10843050 | 33º | 15W | 3000K | 80 | 1798 | - | Texturised matt white RAL 9016 | 2000 | Non-adjustable |
| 10843042 | 22º | 15W | 3000K | 80 | 1787 | - | Graphite | 2000 | Non-adjustable |
| 10843040 | 22º | 15W | 3000K | 80 | 1787 | - | Texturised matt white RAL 9016 | 2000 | Non-adjustable |
| 10843032 | 16º | 15W | 3000K | 80 | 1684 | - | Graphite | 2000 | Non-adjustable |
| 10843030 | 16º | 15W | 3000K | 80 | 1684 | - | Texturised matt white RAL 9016 | 2000 | Non-adjustable |
| 10843112 | 35º | 30W | 3000K | 80 | 3689 | - | Graphite | 4000 | Non-adjustable |
| 10843110 | 35º | 30W | 3000K | 80 | 3689 | - | Texturised matt white RAL 9016 | 4000 | Non-adjustable |
| 10843102 | 24º | 30W | 3000K | 80 | 3600 | - | Graphite | 4000 | Non-adjustable |
| 10843100 | 24º | 30W | 3000K | 80 | 3600 | - | Texturised matt white RAL 9016 | 4000 | Non-adjustable |
| 10843282 | 36º | 44W | 3000K | 80 | 4783 | - | Graphite | 5000 | Non-adjustable |
| 10843280 | 36º | 44W | 3000K | 80 | 4783 | - | Texturised matt white RAL 9016 | 5000 | Non-adjustable |
| 10843272 | 26º | 44W | 3000K | 80 | 4795 | - | Graphite | 5000 | Non-adjustable |
| 10843270 | 26º | 44W | 3000K | 80 | 4795 | - | Texturised matt white RAL 9016 | 5000 | Non-adjustable |
| 10843262 | 20º | 44W | 3000K | 80 | 4699 | - | Graphite | 5000 | Non-adjustable |
| 10843260 | 20º | 44W | 3000K | 80 | 4699 | - | Texturised matt white RAL 9016 | 5000 | Non-adjustable |
| 10843552 | 56º | 30W | 3000K | 80 | 3732 | - | Graphite | 4000 | Non-adjustable |
| 10843550 | 56º | 30W | 3000K | 80 | 3732 | - | Texturised matt white RAL 9016 | 4000 | Non-adjustable |
| 10843532 | 57º | 26W | 3000K | 80 | 2984 | - | Graphite | 3000 | Non-adjustable |
| 10843530 | 57º | 26W | 3000K | 80 | 2984 | - | Texturised matt white RAL 9016 | 3000 | Non-adjustable |
| 10843512 | 57º | 15W | 3000K | 80 | 2016 | - | Graphite | 2000 | Non-adjustable |
| 10843510 | 57º | 15W | 3000K | 80 | 2016 | - | Texturised matt white RAL 9016 | 2000 | Non-adjustable |
| 10844092 | 18º | 30W | 4000K | 80 | 3304 | - | Graphite | 4000 | Non-adjustable |
| 10844090 | 18º | 30W | 4000K | 80 | 3304 | - | Texturised matt white RAL 9016 | 4000 | Non-adjustable |
| 10844082 | 33º | 26W | 4000K | 80 | 2859 | - | Graphite | 3000 | Non-adjustable |
| 10844080 | 33º | 26W | 4000K | 80 | 2859 | - | Texturised matt white RAL 9016 | 3000 | Non-adjustable |
| 10844072 | 22º | 26W | 4000K | 80 | 2845 | - | Graphite | 3000 | Non-adjustable |
| 10844070 | 22º | 26W | 4000K | 80 | 2845 | - | Texturised matt white RAL 9016 | 3000 | Non-adjustable |
| 10844062 | 16º | 26W | 4000K | 80 | 2715 | - | Graphite | 3000 | Non-adjustable |
| 10844060 | 16º | 26W | 4000K | 80 | 2715 | - | Texturised matt white RAL 9016 | 3000 | Non-adjustable |
| 10844052 | 33º | 15W | 4000K | 80 | 1922 | - | Graphite | 2000 | Non-adjustable |
| 10844050 | 33º | 15W | 4000K | 80 | 1922 | - | Texturised matt white RAL 9016 | 2000 | Non-adjustable |
| 10844042 | 22º | 15W | 4000K | 80 | 1910 | - | Graphite | 2000 | Non-adjustable |
| 10844040 | 22º | 15W | 4000K | 80 | 1910 | - | Texturised matt white RAL 9016 | 2000 | Non-adjustable |
| 10844032 | 16º | 15W | 4000K | 80 | 1800 | - | Graphite | 2000 | Non-adjustable |
| 10844030 | 16º | 15W | 4000K | 80 | 1800 | - | Texturised matt white RAL 9016 | 2000 | Non-adjustable |
| 10844562 | 56º | 44W | 4000K | 80 | 4840 | - | Graphite | 5000 | Non-adjustable |
| 10844560 | 56º | 44W | 4000K | 80 | 4840 | - | Texturised matt white RAL 9016 | 5000 | Non-adjustable |
| 10844552 | 56º | 30W | 4000K | 80 | 3688 | - | Graphite | 4000 | Non-adjustable |
| 10844550 | 56º | 30W | 4000K | 80 | 3688 | - | Texturised matt white RAL 9016 | 4000 | Non-adjustable |
| 10844532 | 57º | 26W | 4000K | 80 | 3108 | - | Graphite | 3000 | Non-adjustable |
| 10844530 | 57º | 26W | 4000K | 80 | 3108 | - | Texturised matt white RAL 9016 | 3000 | Non-adjustable |
| 10844512 | 57º | 15W | 4000K | 80 | 2100 | - | Graphite | 2000 | Non-adjustable |
| 10844510 | 57º | 15W | 4000K | 80 | 2100 | - | Texturised matt white RAL 9016 | 2000 | Non-adjustable |
| 10844282 | 36º | 44W | 4000K | 80 | 4568 | - | Graphite | 5000 | Non-adjustable |
| 10844280 | 36º | 44W | 4000K | 80 | 4568 | - | Texturised matt white RAL 9016 | 5000 | Non-adjustable |
| 10844272 | 26º | 44W | 4000K | 80 | 4526 | - | Graphite | 5000 | Non-adjustable |
| 10844270 | 26º | 44W | 4000K | 80 | 4526 | - | Texturised matt white RAL 9016 | 5000 | Non-adjustable |
| 10844262 | 20º | 44W | 4000K | 80 | 4336 | - | Graphite | 5000 | Non-adjustable |
| 10844260 | 20º | 44W | 4000K | 80 | 4336 | - | Texturised matt white RAL 9016 | 5000 | Non-adjustable |
| 10844112 | 35º | 30W | 4000K | 80 | 3481 | - | Graphite | 4000 | Non-adjustable |
| 10844110 | 35º | 30W | 4000K | 80 | 3481 | - | Texturised matt white RAL 9016 | 4000 | Non-adjustable |
| 10844102 | 24º | 30W | 4000K | 80 | 3449 | - | Graphite | 4000 | Non-adjustable |
| 10844100 | 24º | 30W | 4000K | 80 | 3449 | - | Texturised matt white RAL 9016 | 4000 | Non-adjustable |
| 10843562 | 56º | 44W | 3000K | 80 | 4845 | - | Graphite | 5000 | Non-adjustable |
| 10843560 | 56º | 44W | 3000K | 80 | 4845 | - | Texturised matt white RAL 9016 | 5000 | Non-adjustable |
| 10843250 | 33º | 30W | 3000K | 90 | 2822 | - | White | 3000 | Non-adjustable |
| 10843242 | 22º | 30W | 3000K | 90 | 2805 | - | Graphite | 3000 | Non-adjustable |
| 10843240 | 22º | 30W | 3000K | 90 | 2805 | - | White | 3000 | Non-adjustable |
| 10843232 | 16º | 30W | 3000K | 90 | 2643 | - | Graphite | 3000 | Non-adjustable |
| 10843230 | 16º | 30W | 3000K | 90 | 2643 | - | White | 3000 | Non-adjustable |
| 10843212 | 22º | 19W | 3000K | 90 | 1945 | - | Graphite | 2000 | Non-adjustable |
| 10843202 | 16º | 19W | 3000K | 90 | 1833 | - | Graphite | 2000 | Non-adjustable |
| 10843200 | 16º | 19W | 3000K | 90 | 1833 | - | White | 2000 | Non-adjustable |
Accessories