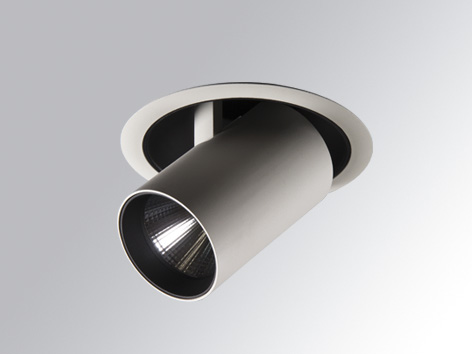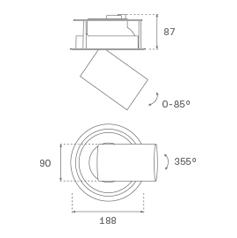 Multidirectional semi-recessed downlight, model HANCE DOWN SEMIREC 4000 NW MFL WH., LAMP brand. Body and frame made of injected aluminium in textured white colour and decorative rings made of injected polycarbonate in white colour. Passive dissipation for a proper thermal management. Model with LED COB, with a neutral white colour temperature and control gear included. With Meidum Flood high purity aluminium reflector. It allows for a rotation of 355º and a tilt up to 85º. Insulation class II.
Overture:

24º

Power:

34W

Color temperature:

4000K

CRI:

80

Lumen output:

3875

Gear (short):

DALI

Finishing (short):

White

Lumen LED:

4000

Gear:

Adjustable DALI

Finishing:

Texturised white RAL 9010
Features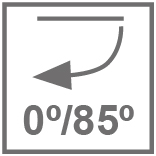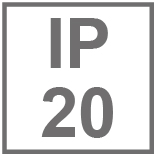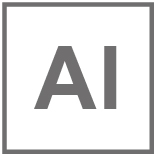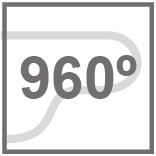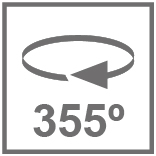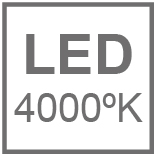 Certificates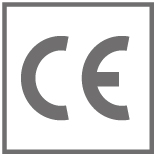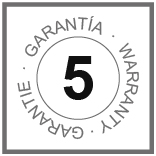 Photometric data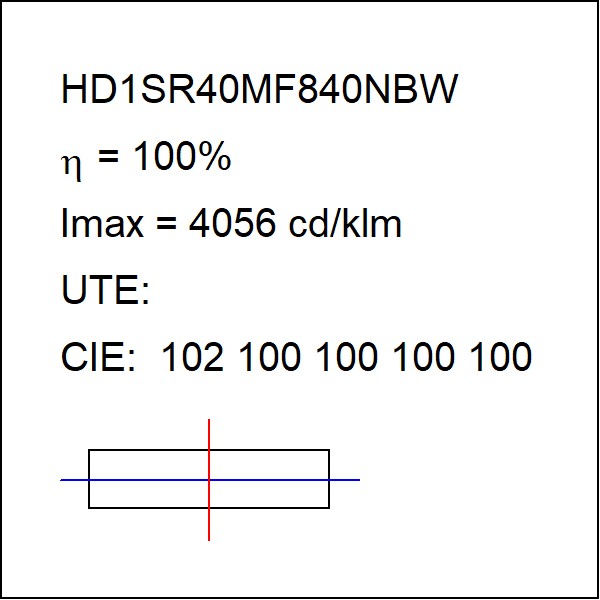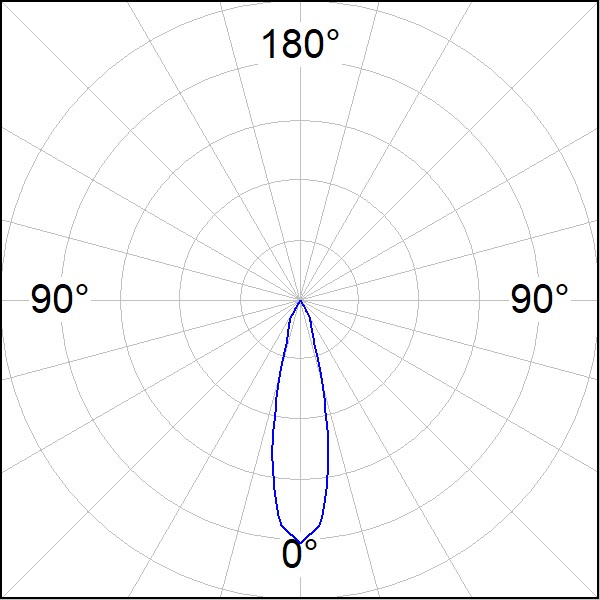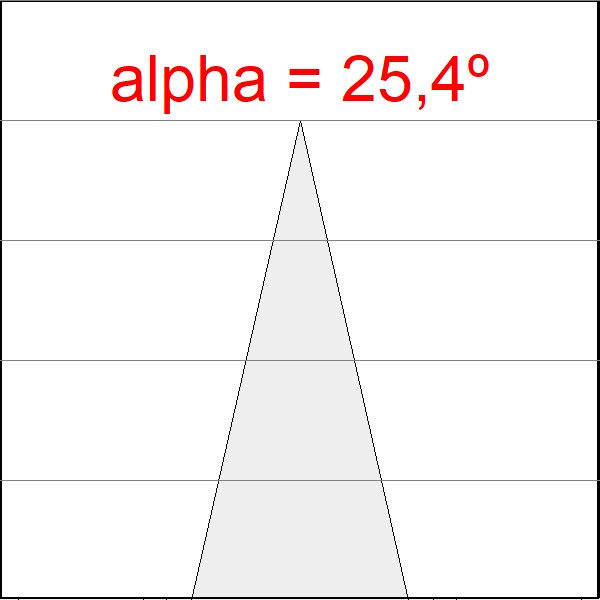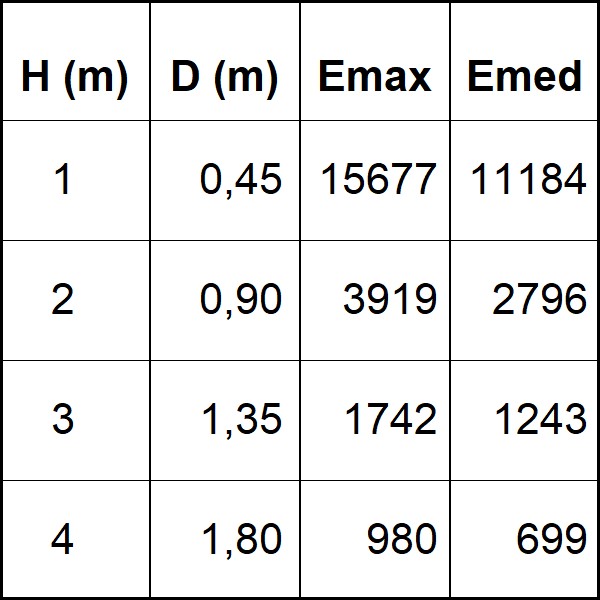 Do you need more information?
Product variants
| Code | ∢ | W | K | CRI | lm out | Gear | Finishing | lm | Gear | Finishing |
| --- | --- | --- | --- | --- | --- | --- | --- | --- | --- | --- |
| HD1SR40SP840NBW | 16º | 34W | 4000K | 80 | 3660 | - | White | 4000 | Non-adjustable | Texturised white RAL 9010 |
| HD1SR40SP840NBB | 16º | 34W | 4000K | 80 | 3660 | - | Black | 4000 | Non-adjustable | Texturised black RAL 9011 |
| HD1SR40SP840DBW | 16º | 34W | 4000K | 80 | 3660 | DALI | White | 4000 | Adjustable DALI | Texturised white RAL 9010 |
| HD1SR40SP840DBB | 16º | 34W | 4000K | 80 | 3660 | DALI | Black | 4000 | Adjustable DALI | Texturised black RAL 9011 |
| HD1SR40SP830NBW | 16º | 34W | 3000K | 80 | 3518 | - | White | 4000 | Non-adjustable | Texturised white RAL 9010 |
| HD1SR40SP830NBB | 16º | 34W | 3000K | 80 | 3518 | - | Black | 4000 | Non-adjustable | Texturised black RAL 9011 |
| HD1SR40SP830DBW | 16º | 34W | 3000K | 80 | 3518 | DALI | White | 4000 | Adjustable DALI | Texturised white RAL 9010 |
| HD1SR40SP830DBB | 16º | 34W | 3000K | 80 | 3518 | DALI | Black | 4000 | Adjustable DALI | Texturised black RAL 9011 |
| HD1SR40MF840NBW | 24º | 34W | 4000K | 80 | 3875 | - | White | 4000 | Non-adjustable | Texturised white RAL 9010 |
| HD1SR40MF840NBB | 24º | 34W | 4000K | 80 | 3875 | - | Black | 4000 | Non-adjustable | Texturised black RAL 9011 |
| HD1SR40MF840DBW | 24º | 34W | 4000K | 80 | 3875 | DALI | White | 4000 | Adjustable DALI | Texturised white RAL 9010 |
| HD1SR40MF840DBB | 24º | 34W | 4000K | 80 | 3875 | DALI | Black | 4000 | Adjustable DALI | Texturised black RAL 9011 |
| HD1SR40MF830NBW | 24º | 34W | 3000K | 80 | 3724 | - | White | 4000 | Non-adjustable | Texturised white RAL 9010 |
| HD1SR40MF830NBB | 24º | 34W | 3000K | 80 | 3724 | - | Black | 4000 | Non-adjustable | Texturised black RAL 9011 |
| HD1SR40MF830DBW | 24º | 34W | 3000K | 80 | 3724 | DALI | White | 4000 | Adjustable DALI | Texturised white RAL 9010 |
| HD1SR40MF830DBB | 24º | 34W | 3000K | 80 | 3724 | DALI | Black | 4000 | Adjustable DALI | Texturised black RAL 9011 |
| HD1SR40FL840NBW | 34º | 34W | 4000K | 80 | 3845 | - | White | 4000 | Non-adjustable | Texturised white RAL 9010 |
| HD1SR40FL840NBB | 34º | 34W | 4000K | 80 | 3845 | - | Black | 4000 | Non-adjustable | Texturised black RAL 9011 |
| HD1SR40FL840DBW | 34º | 34W | 4000K | 80 | 3845 | DALI | White | 4000 | Adjustable DALI | Texturised white RAL 9010 |
| HD1SR40FL840DBB | 34º | 34W | 4000K | 80 | 3845 | DALI | Black | 4000 | Adjustable DALI | Texturised black RAL 9011 |
| HD1SR40FL830NBW | 34º | 34W | 3000K | 80 | 3695 | - | White | 4000 | Non-adjustable | Texturised white RAL 9010 |
| HD1SR40FL830NBB | 34º | 34W | 3000K | 80 | 3695 | - | Black | 4000 | Non-adjustable | Texturised black RAL 9011 |
| HD1SR40FL830DBW | 34º | 34W | 3000K | 80 | 3695 | DALI | White | 4000 | Adjustable DALI | Texturised white RAL 9010 |
| HD1SR40FL830DBB | 34º | 34W | 3000K | 80 | 3695 | DALI | Black | 4000 | Adjustable DALI | Texturised black RAL 9011 |
| HD1SR30SP840NBW | 16º | 25W | 4000K | 80 | 2656 | - | White | 3000 | Non-adjustable | Texturised white RAL 9010 |
| HD1SR30SP840NBB | 16º | 25W | 4000K | 80 | 2656 | - | Black | 3000 | Non-adjustable | Texturised black RAL 9011 |
| HD1SR30SP840DBW | 16º | 25W | 4000K | 80 | 2656 | DALI | White | 3000 | Adjustable DALI | Texturised white RAL 9010 |
| HD1SR30SP840DBB | 16º | 25W | 4000K | 80 | 2656 | DALI | Black | 3000 | Adjustable DALI | Texturised black RAL 9011 |
| HD1SR30SP830NBW | 16º | 25W | 3000K | 80 | 2788 | - | White | 3000 | Non-adjustable | Texturised white RAL 9010 |
| HD1SR30SP830NBB | 16º | 25W | 3000K | 80 | 2788 | - | Black | 3000 | Non-adjustable | Texturised black RAL 9011 |
| HD1SR30SP830DBW | 16º | 25W | 3000K | 80 | 2788 | DALI | White | 3000 | Adjustable DALI | Texturised white RAL 9010 |
| HD1SR30SP830DBB | 16º | 25W | 3000K | 80 | 2788 | DALI | Black | 3000 | Adjustable DALI | Texturised black RAL 9011 |
| HD1SR30MF840NBW | 23º | 25W | 4000K | 80 | 2744 | - | White | 3000 | Non-adjustable | Texturised white RAL 9010 |
| HD1SR30MF840NBB | 23º | 25W | 4000K | 80 | 2744 | - | Black | 3000 | Non-adjustable | Texturised black RAL 9011 |
| HD1SR30MF840DBW | 23º | 25W | 4000K | 80 | 2744 | DALI | White | 3000 | Adjustable DALI | Texturised white RAL 9010 |
| HD1SR30MF840DBB | 23º | 25W | 4000K | 80 | 2744 | DALI | Black | 3000 | Adjustable DALI | Texturised black RAL 9011 |
| HD1SR30MF830NBW | 23º | 25W | 3000K | 80 | 2816 | - | White | 3000 | Non-adjustable | Texturised white RAL 9010 |
| HD1SR30MF830NBB | 23º | 25W | 3000K | 80 | 2816 | - | Black | 3000 | Non-adjustable | Texturised black RAL 9011 |
| HD1SR30MF830DBW | 23º | 25W | 3000K | 80 | 2816 | DALI | White | 3000 | Adjustable DALI | Texturised white RAL 9010 |
| HD1SR30MF830DBB | 23º | 25W | 3000K | 80 | 2816 | DALI | Black | 3000 | Adjustable DALI | Texturised black RAL 9011 |
| HD1SR30FL840NBW | 32º | 25W | 4000K | 80 | 2686 | - | White | 3000 | Non-adjustable | Texturised white RAL 9010 |
| HD1SR30FL840NBB | 32º | 25W | 4000K | 80 | 2686 | - | Black | 3000 | Non-adjustable | Texturised black RAL 9011 |
| HD1SR30FL840DBW | 32º | 25W | 4000K | 80 | 2686 | DALI | White | 3000 | Adjustable DALI | Texturised white RAL 9010 |
| HD1SR30FL840DBB | 32º | 25W | 4000K | 80 | 2686 | DALI | Black | 3000 | Adjustable DALI | Texturised black RAL 9011 |
| HD1SR30FL830NBW | 32º | 25W | 3000K | 80 | 2740 | - | White | 3000 | Non-adjustable | Texturised white RAL 9010 |
| HD1SR30FL830NBB | 32º | 25W | 3000K | 80 | 2740 | - | Black | 3000 | Non-adjustable | Texturised black RAL 9011 |
| HD1SR30FL830DBW | 32º | 25W | 3000K | 80 | 2740 | DALI | White | 3000 | Adjustable DALI | Texturised white RAL 9010 |
| HD1SR30FL830DBB | 32º | 25W | 3000K | 80 | 2740 | DALI | Black | 3000 | Adjustable DALI | Texturised black RAL 9011 |